Kate Moss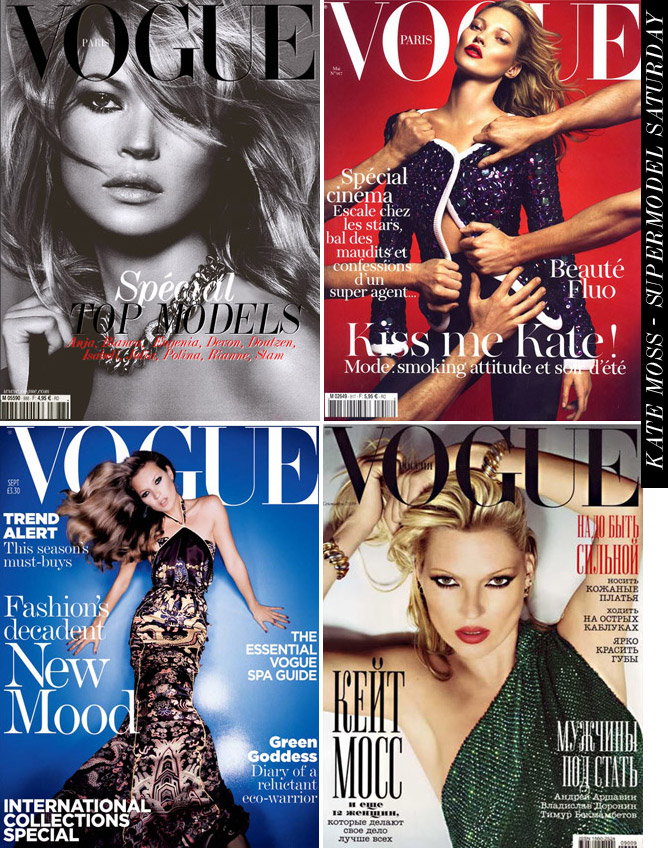 Kate Moss is one of the world's most recognisable models.
She has appeared on 30 British Vogue covers; 16 Vogue Paris covers; 5 American Vogue covers; as well as Vogue Japan, Spain and more.
About Kate Moss
Born in Croydon, England, Moss was discovered in 1988 at the age of 14 at JFK Airport in New York City. Shooting to fame in 1993 with a evocative ad campaign for Calvin Klein; Moss changed the look of modelling in the 90's. She brought into focus the 'heroin chic' look and 'size zero' fashion. Of this Moss said; "It was just the time. It was a swing from more buxom girls like Cindy Crawford and people were shocked to see what they called a 'waif'.
Moss has starred in countless campaigns for high-end labels, from; Gucci, Dior, Dolce & Gabbana, Yves Saint Laurent, Calvin Klein, Chanel, Burberry and Bulgari. As well as having worked with the most renowned fashion photographers in industry, from Mario Testino, to Mario Sorrenti, Steven Klein and Juergen Teller.
Still commanding the runway spotlight, recently closing the Louis Vuitton Fall 2011 collection, Moss has also launched a line of clothing with Topshop.
Kate Moss –
The Vogue Covers…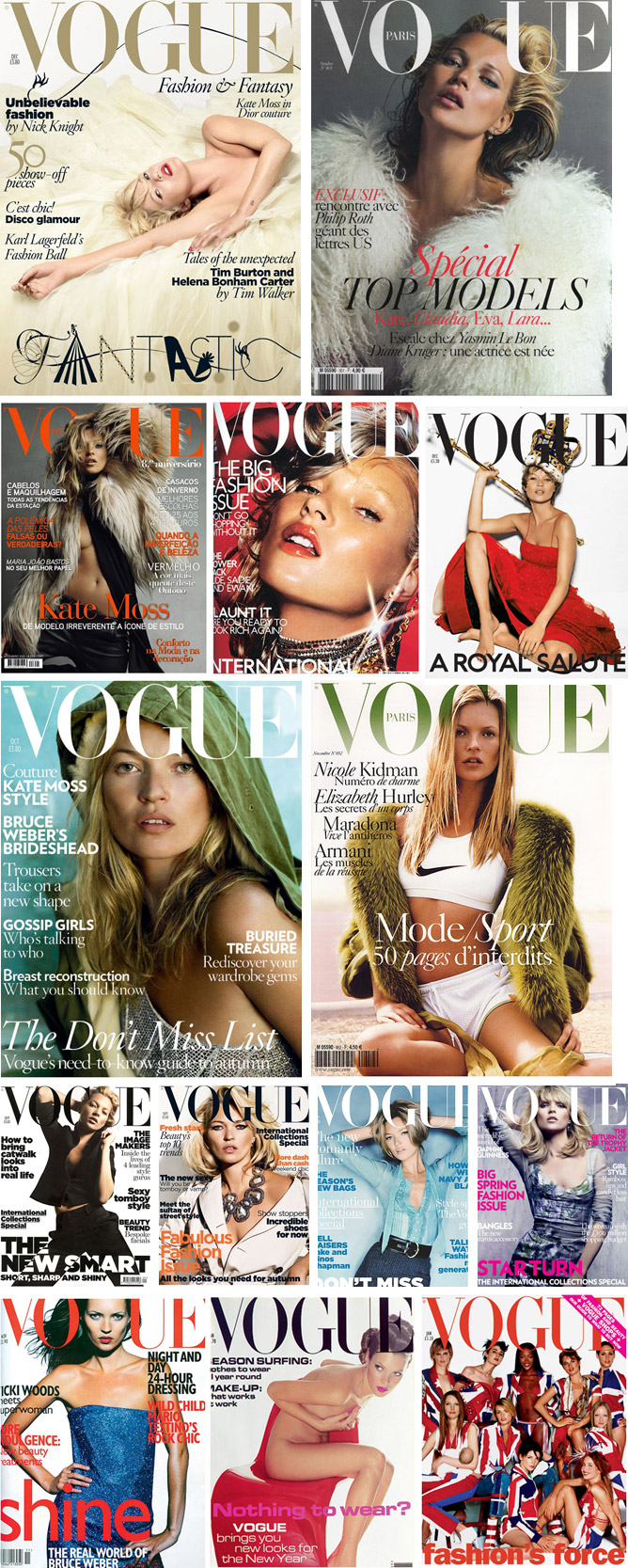 Which is your favourite Kate Moss Vogue Cover? xx
Photos from vogue.co.uk
Your Fabulous Fashion Scoop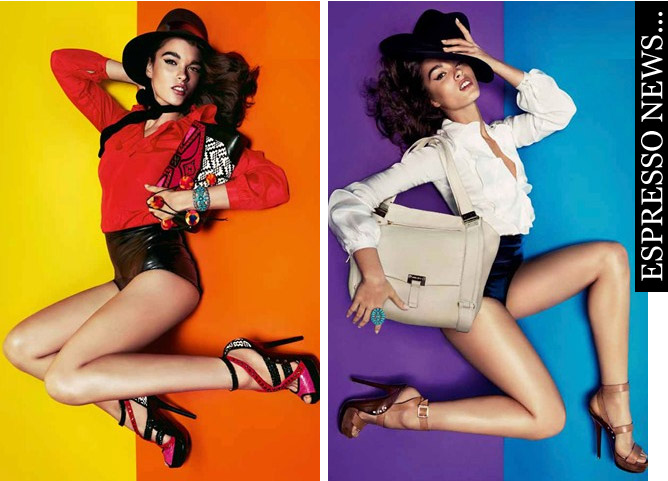 4 Espresso Shots Of Fashion News & My Top 5 'Chic Last Week'…
– – – – – – – – – – – – – – – – – – – – – – – –
Jimmy Choo Sold for £525.5 million
Labelux, a luxury goods group which also owns Bally, has brought Jimmy Choo for what is thought to be £525.5 million. While figures are yet to be confirmed, the future now looks even brighter for the luxury shoe label. Labelux has announced it has plans to expand Jimmy Choo into Asia.
Of the Business deal, Tamara Mellon, Jimmy Choo President and Co-Founder , has said; "I am immensely proud of all we have achieved over the last 15 years and delighted we are to be part of Labelux, a partner [that] I know shares our values and passion and [that] seeks ambitious growth in the luxury industry. This is wonderful news for the women who are, or who aspire to become, part of the Jimmy Choo lifestyle."
– – – – – – – – – – – – – – – – – – – – – – – –
Balmain To Launch
New Line
Balmain will be launching a new line targeting a younger customer. Entitled 'Pierre Balmain', after the label's founder, it will be created by a new design team but overseen by the new Creative Director, Olivier Rousteing. Pierre Balmain will feature both men's and women's ready-to-wear and will be unveiled in September for spring/summer 2012 season.
– – – – – – – – – – – – – – – – – – – – – – – –
Gucci Launches New Documentary Film Award
Gucci announced it will be launching a new documentary film award entitled – 'Spotlighting Women's Documentary Award'. The award, with a prize of $50,000 for the winner, is for film-makers highlighting women's issues. Francois Henri Pinault, PPR chairman, has said of the award, "This award dedicated to stories about women is a wonderful opportunity to raise awareness of women's issues such as violence, rights and empowerment to a larger audience."
– – – – – – – – – – – – – – – – – – – – – – – –
The Six New Faces Of Louis Vuitton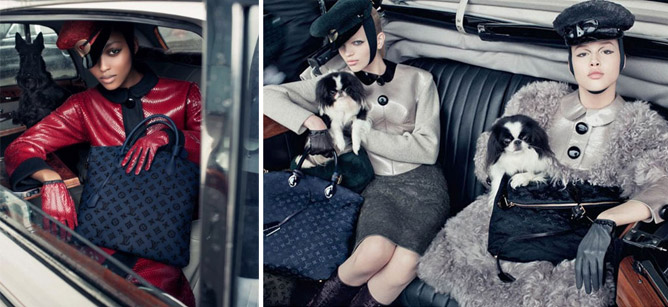 Out with the 'old' and in with the 'new'… and in this case, the very new.  Zuzanna Bijoch, Daphne Groeneveld, Gertrud Hegelund, Nyasha Matonhodze, Anaïs Pouliot and Fei Fei Sun, were announced as the new faces of Louis Vuitton. For the past two seasons, Louis Vuitton has championed more 'experienced' models… the Spring / Summer campaign featured – Kristen McMenamy, 46, Raquel Zimmermann, 28, and Freja Beha Erichsen, 23. Then Kate Moss and Naomi Campbell took to the catwalk Fall. And if you recall… this was the collection that attracted criticism when Moss smoked a cigarette back in February.
Changing it up, in this campaign the average age of the ladies is 18. The fresh faced models were shot by renowned fashion photographer, Steven Meisel, for the luxury French fashion label's Autumn/Winter 2011 campaign. Of the campaign, Marc Jacobs said, "Steven Meisel and I met and decided we would do this wonderful story of beautiful vintage cars, little dogs and fresh-faced young women. It's a very classic scenario, and of course it suggests travel, but I think we gave it a fresh, modern and sometimes a little bit naughty, tongue-in-cheek spin."
– – – – – – – – – – – – – – – – – – – – – – – –
Top 5 – Chic Last Week
Stepping Out Looking Ultra Chic Last Week: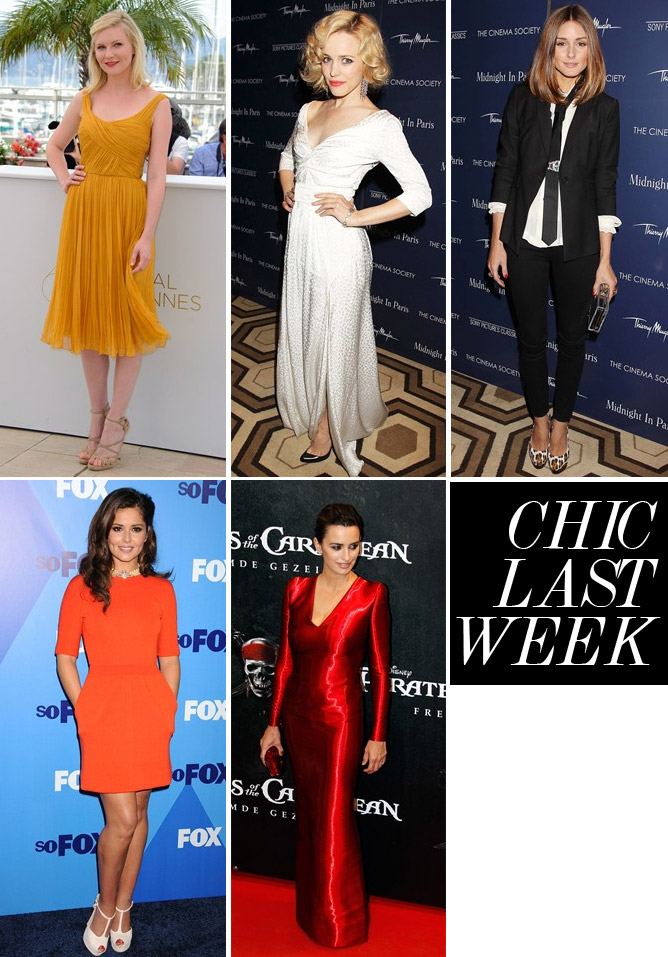 1>>  Kirsten Dunst wearing Chloe at a Photo Call in Cannes.
2>>  Rachel McAdams in Louis Vuitton at the New York premiere of Midnight in Paris.
3>>  Olivia Palermo also attended the Midnight in Paris premiere in a chic tuxedo look.
4>>  Cheryl Cole in a Giambattista Valli.
5>>  Penelope Cruz wore Armani in Munich at the premiere of Pirates of the Caribbean: On Stranger Tides.
Who was your best dressed lovely? xx
Photos from vogue.co.uk / fashion.telegraph.co.uk / style.com / jimmychoo.com
Your Fabulous Fashion Scoop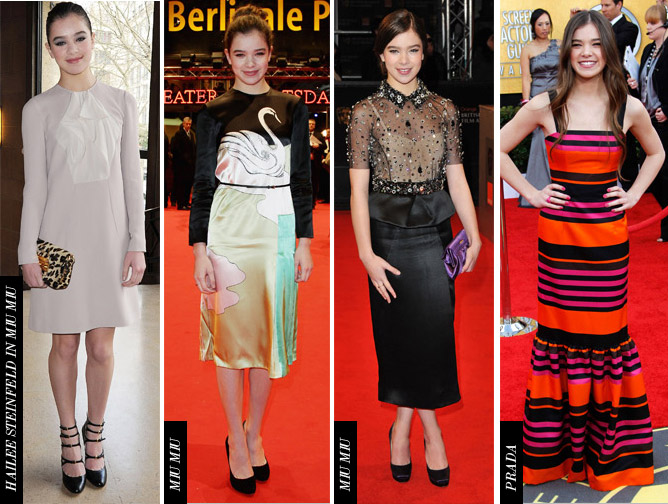 4 Delicious Espresso Shots of Fashion News &
My Top 10 Best Dressed List from Cannes…
– – – – – – – – – – – – – – – – – – – – – – – – – – – – – – – – –
Hailee Steinfeld The New Face of Miu Miu
At just 14years of age, Hailee Steinfeld has been announced as the new face of Miu Miu. Having already been nominated for an Oscar, Steinfeld has also graced numerous best dressed lists and made a style impact in her short time in front of the camera. She was also front row as a special guest at the Miu Miu A/W 11-12 show.
Steinfeld is set to appear in the Autumn / Winter 2011 / 12 campaign for the high end label which will be shot in Paris. Previous 'faces' of Miu Miu include; Kirsten Dunst, Vanessa Paradis Katie Holmes and Lindsay Lohan. Click here to read more about Steinfeld's red carpet style…
– – – – – – – – – – – – – – – – – – – – – – – – – – – – – – – – –
Elizabeth Olsen In Her Sisters' Label – The Row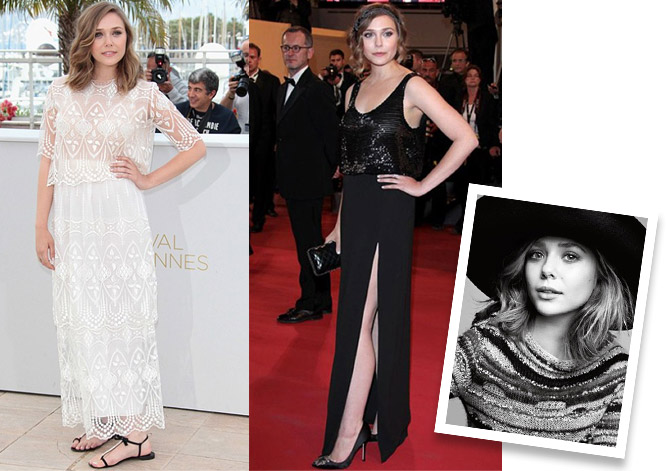 Little sister of Mary-Kate and Ashley Olsen, Elizabeth, has walked the red carpet in Cannes in two looks from The Row.  The 22 year old Olsen wore a white embellished gown during the day, before appearing in a black beaded floor-length gown in the evening. And yes… this is the Elizabeth whose name served as inspiration for the Olsen's other label – 'Elizabeth and James'.
– – – – – – – – – – – – – – – – – – – – – – – – – – – – – – – – –
Fendi To Leave Fur Off Runway In South Korea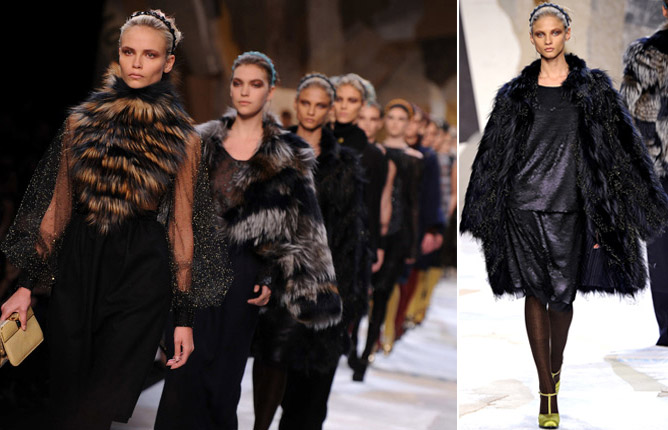 Fendi has been asked to remove all fur from their upcoming runway show in Seoul. Activists have threatened large-scale protests if fur is included in the runway; forcing the Mayor to request Fendi to pull all fur. If an agreement is not reached, Fendi may need to cancel the presentation…
– – – – – – – – – – – – – – – – – – – – – – – – – – – – – – – – –
Film Stars & Top Models Walk Charity Catwalk For Japan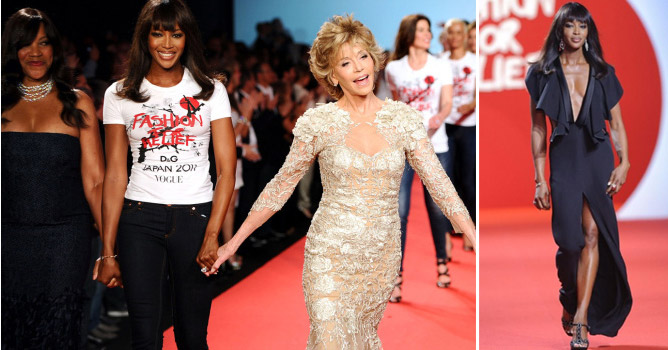 Supermodel Naomi Campbell once again organised a selection of top models and movie stars to walk in her charity fashion show. Taking place during the Cannes Film Festival; Jane Fonda, Rosario Dawson and Robert De Niro were among other A-listers who strutted down the catwalk in aid of Japan…
– – – – – – – – – – – – – – – – – – – – – – – – – – – – – – – – –
Best Dressed From Cannes…
Stepping Out In Style At Cannes, My Top 10 Favourite Looks:
1 >>  Penelope Cruz in Marchesa with Johnny Depp
2 >>  Alexa Chung wearing vintage Balenciaga
3 >>  Rachel McAdams in Monique Lhullier
4 >>  Dasha Zhukova in Valentino
5 >>  Zoe Saldana in Armani Privé
6 >>  Uma Thurman wearing Versace
7 >>  Sonam Kapoor in Jean Paul Gaultier
8 >>  Salma Hayek in Gucci Premiere
9 >>  Aishwarya Rai in Elie Saab Haute Couture
10 >> Astrid Bergès-Frisbey wearing Chanel Couture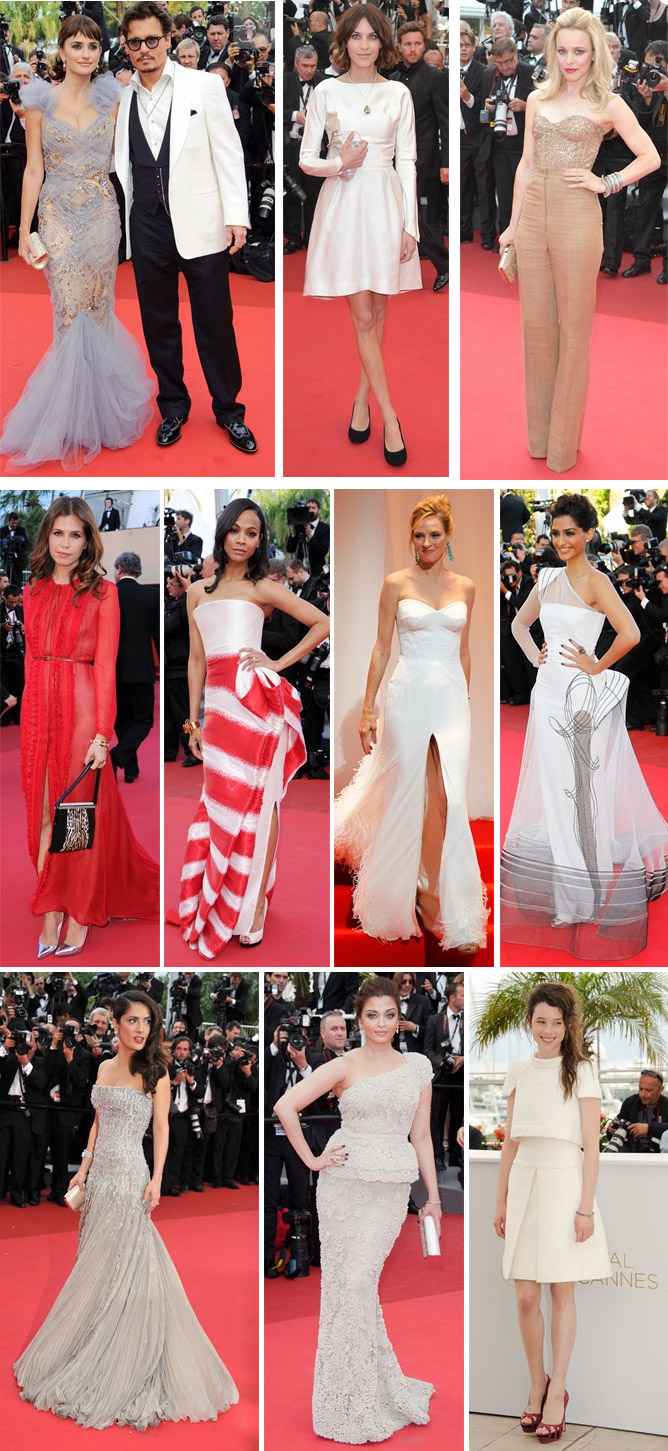 – – – – – – – – – – – – – – – – – – – – – – – – – – – – – – – – –
Who is your best dressed? xx
Photos from grazia.com.au / fashion.telegraph.co.uk / cbsnews.com / vogue.co.uk