Supermodel Saturday
Kate Moss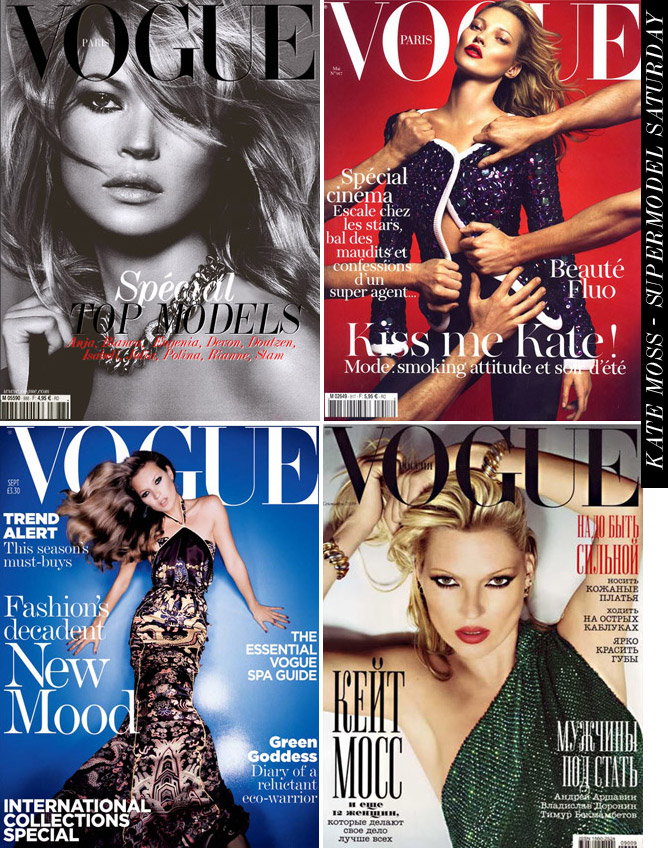 Kate Moss is one of the world's most recognisable models.
She has appeared on 30 British Vogue covers; 16 Vogue Paris covers; 5 American Vogue covers; as well as Vogue Japan, Spain and more.
About Kate Moss
Born in Croydon, England, Moss was discovered in 1988 at the age of 14 at JFK Airport in New York City. Shooting to fame in 1993 with a evocative ad campaign for Calvin Klein; Moss changed the look of modelling in the 90's. She brought into focus the 'heroin chic' look and 'size zero' fashion. Of this Moss said; "It was just the time. It was a swing from more buxom girls like Cindy Crawford and people were shocked to see what they called a 'waif'.
Moss has starred in countless campaigns for high-end labels, from; Gucci, Dior, Dolce & Gabbana, Yves Saint Laurent, Calvin Klein, Chanel, Burberry and Bulgari. As well as having worked with the most renowned fashion photographers in industry, from Mario Testino, to Mario Sorrenti, Steven Klein and Juergen Teller.
Still commanding the runway spotlight, recently closing the Louis Vuitton Fall 2011 collection, Moss has also launched a line of clothing with Topshop.
Kate Moss –
The Vogue Covers…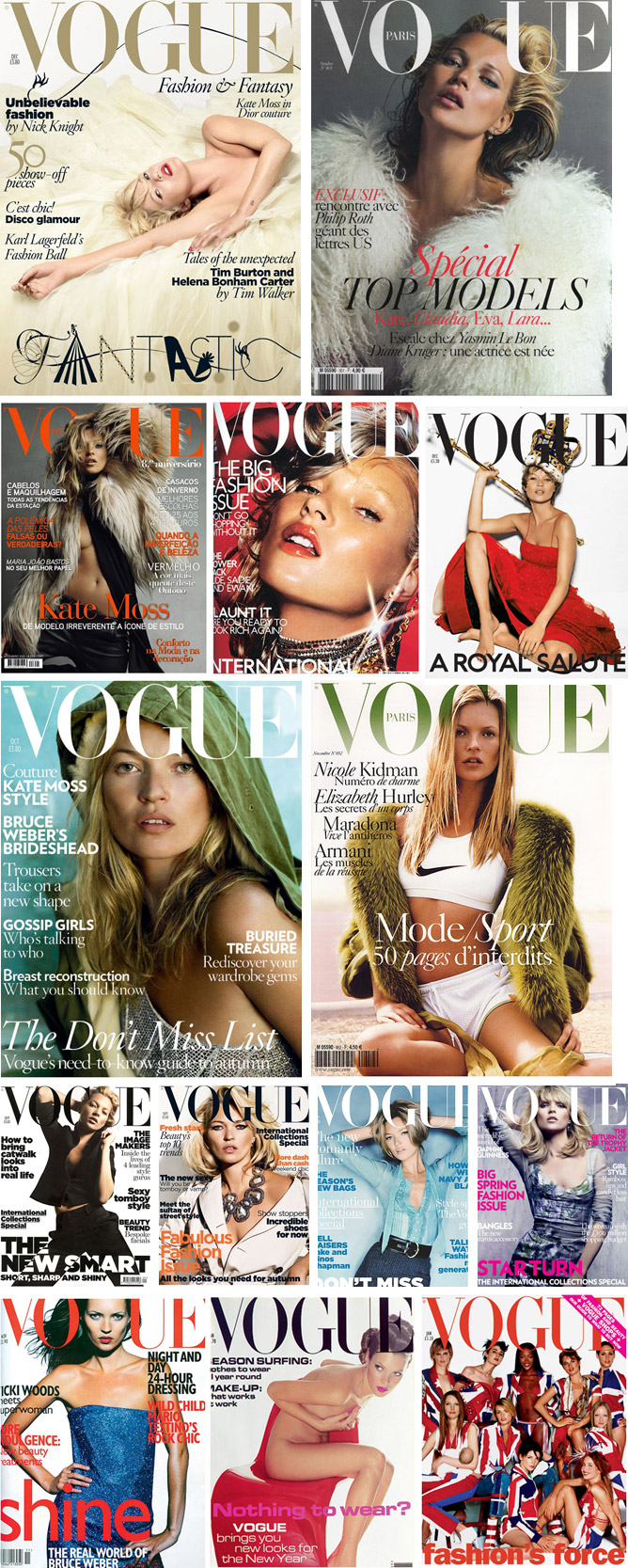 Which is your favourite Kate Moss Vogue Cover? xx
Photos from vogue.co.uk