4 Fabulous Fashion Shots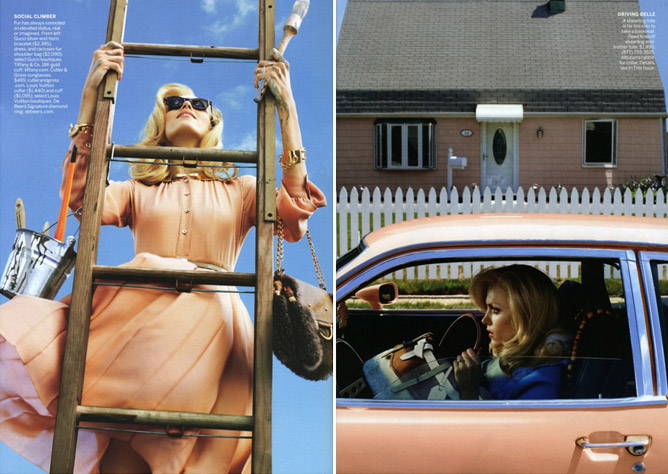 Rimmel Celebrates 10years with Kate Moss
Kate Moss has celebrated 10years with make-up giant Rimmel with a debut line of lipsticks. Moss, presented her debut line at London's Claridge's hotel. Moss shot the TV commercial on a car park in Croydon, which also saw the supermodel jetting off in a helicopter.
Of achieving a 'London Look' for her line, Moss said: "I think an eclectic look really, anything goes in London. It's very different from in Paris and New York, you can be who you want to be."
Hamish Bowles Auditioned For
The X Factor USA
Hamish Bowles has auditioned for The X-Factor USA and it was Anna Wintour who signed him up. To the occasion Bowles wore a Thierry Mugler suit, a Philip Treacy top hat and Christian Louboutin gold crystal shoes. Under the guidance of Liza Minnelli he picked the song, "Oops! … I Did It Again" by Britney Spears.
Of receiving Wintour's assignment, Bowles has said: "I had to read the e-mail from the editor in chief several times to be quite sure. There, buried like a time bomb in a bouquet, was this chilling sentence: 'I have signed you up to compete in The X Factor.'"
My Friday inspiration…
The gorgeous Anja Rubik in a vibrant editorial for Vogue US (pictured top) showcasing the seasons luxe accessories. Shot by Alex Prager, Rubik wears looks by Gucci, Alexander Wang and Givenchy by Riccardo Tisci in the editorial from the September issue of Vogue US.
The Last D&G Show Of It's Kind
This week's D&G show was the last of its kind. From now on D&G will be integrated with the fashion duo's signature line. Dolce and Gabbana's backlog of prints were referenced in a collection full of vibrant colour and exquisite patterns. There were polka dots, crests, medallions, butterflies, and flowers – pure D&G gold and brilliance…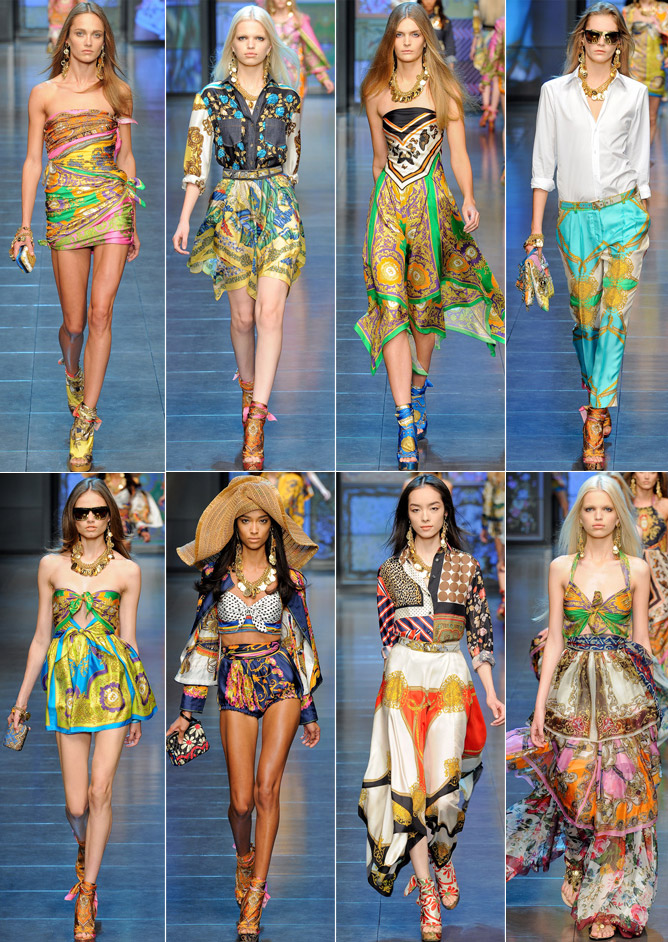 Happy Weekend! xx
Photos from fashiongonerouge.com / fashion.telegraph.co.uk / style.com
Brighton Rock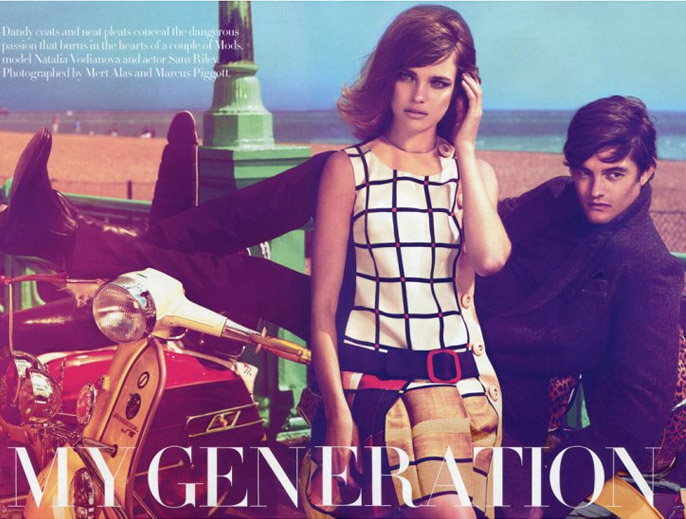 My weekend inspiration came in the form of the Vogue US September Editorial, featuring Natalia Vodianova and actor Sam Riley. Captured by Mert & Marcus and styled by Grace Coddington, the editorial highlights a mod inspired wardrobe with pieces by Versace, Prada, Yves Saint Laurent, Bottega Veneta and more.
This editorial also has holds extra meaning for me as I positively adore Brighton! I lived in Brighton for four months last year and have wonderful memories of spending time on the pier, relaxing on the pebbly beach and walking along the promenade. Coincidentally last weekend, I also watched 'Brighton Rock' (an adaption of Graham Greene's novel) which stars Sam Riley set in the seaside town in 1964.
More about Mod Dressing
'Mod is about chrome polish, about presenting the sharpest, shiniest you (whatever misdemeanours you've secretly been committing). Mod clothes typically have a deceiving decorous, grown-up air. Skirts fall near the knee; arms are covered; sack silhouettes conceal waistline curves.' – Vogue US

Love this editorial! Love Brighton! Love mod squad chic!
Which places hold a little piece of your heart? xx
Photos from fashiongonerogue.com
Fabulous Fashion Shot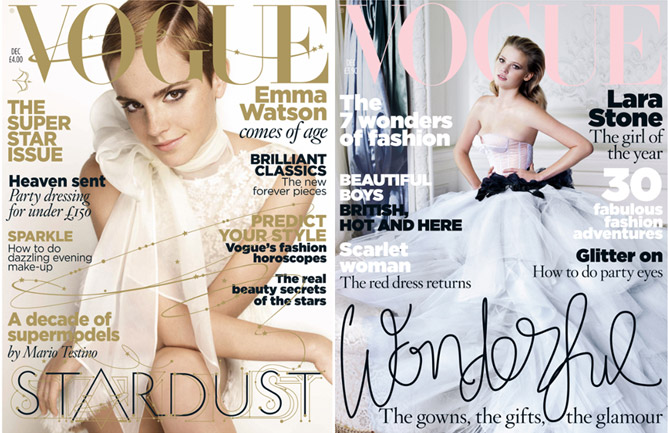 Mario Testino
On September 19th, Mario Testino will be presented with the inaugural Moët & Chandon Etoile Award. This award recognises an individual with exceptional talent with longstanding influence.
Of receiving the award, Testino has said: "For me, Moët & Chandon represents excellence and luxury and for this reason I feel very honoured to be the first person receiving the Etoile award, in this my 30th year as a photographer, and I thank them for it."
Mario Testino has become one of the world's most well known and celebrated fashion photographers. As well as having published seven books of his work, Testino has had many successful exhibitions in galleries around the world. He has shot fashion stories, covers and campaigns for; Vogue, Vanity Fair, V, Gucci, Tom Ford, Burberry, Michael Kors, Dolce & Gabbana, Valentino, Versace and Estée Lauder, amongst others. Testino's subjects have ranged from Diana, Princess of Wales to Claudia Schiffer and Kate Moss; from Julia Roberts to Madonna, Lady Gaga and Emma Watson. And this month he landed three International Vogue covers for their exclusive September issues – US, UK and Paris. An extraordinary talent, an amazing photographer and visionary…
A selection of Mario Testino's Vogue covers