Sleek, sophisticated and often times extraordinarily beautiful, the clutch handbag has become a wardrobe staple.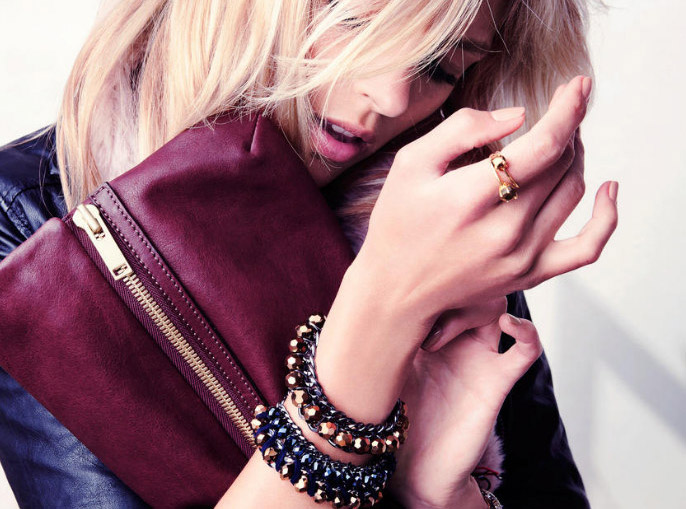 The clutch handbag has evolved. Your clutch can take you from work to weekend; the boardroom to the ball. There is now a clutch style and size to suit every need.
Typically the perfect choice for evening and formal occasions, clutch bags are now seeing the light of day.
Downsizing your handbag contents to fit within a clutch purse for day can be highly liberating. And it needn't be in classic black – from striking leopard print to vivid brights – choose your clutch to be bold, beguiling and beautiful.
Did you know… the idea behind the clutch bag originated during the Victorian era when women would carry a decorative purse for their handkerchiefs and smelling salts? The clutch reappeared during World War II when rationing demanded things become smaller and simpler. After the war the clutch jumped in popularity and became the evening bag of choice for elegant, modern women.
For colourful clutch inspiration Anja Rubik's recent campaign for Kurt Geiger is truly gorgeous….

Will you downsize your purse & embrace the day-time clutch? xx
Photos from fashiongonerogue.com
4 Fabulous Fashion Shots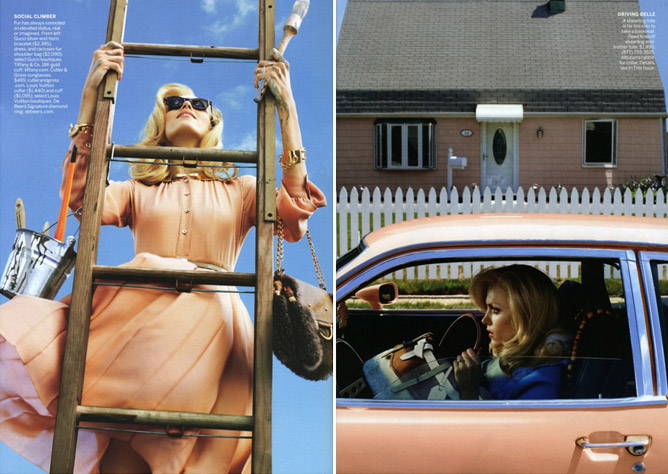 Rimmel Celebrates 10years with Kate Moss
Kate Moss has celebrated 10years with make-up giant Rimmel with a debut line of lipsticks. Moss, presented her debut line at London's Claridge's hotel. Moss shot the TV commercial on a car park in Croydon, which also saw the supermodel jetting off in a helicopter.
Of achieving a 'London Look' for her line, Moss said: "I think an eclectic look really, anything goes in London. It's very different from in Paris and New York, you can be who you want to be."
Hamish Bowles Auditioned For
The X Factor USA
Hamish Bowles has auditioned for The X-Factor USA and it was Anna Wintour who signed him up. To the occasion Bowles wore a Thierry Mugler suit, a Philip Treacy top hat and Christian Louboutin gold crystal shoes. Under the guidance of Liza Minnelli he picked the song, "Oops! … I Did It Again" by Britney Spears.
Of receiving Wintour's assignment, Bowles has said: "I had to read the e-mail from the editor in chief several times to be quite sure. There, buried like a time bomb in a bouquet, was this chilling sentence: 'I have signed you up to compete in The X Factor.'"
My Friday inspiration…
The gorgeous Anja Rubik in a vibrant editorial for Vogue US (pictured top) showcasing the seasons luxe accessories. Shot by Alex Prager, Rubik wears looks by Gucci, Alexander Wang and Givenchy by Riccardo Tisci in the editorial from the September issue of Vogue US.
The Last D&G Show Of It's Kind
This week's D&G show was the last of its kind. From now on D&G will be integrated with the fashion duo's signature line. Dolce and Gabbana's backlog of prints were referenced in a collection full of vibrant colour and exquisite patterns. There were polka dots, crests, medallions, butterflies, and flowers – pure D&G gold and brilliance…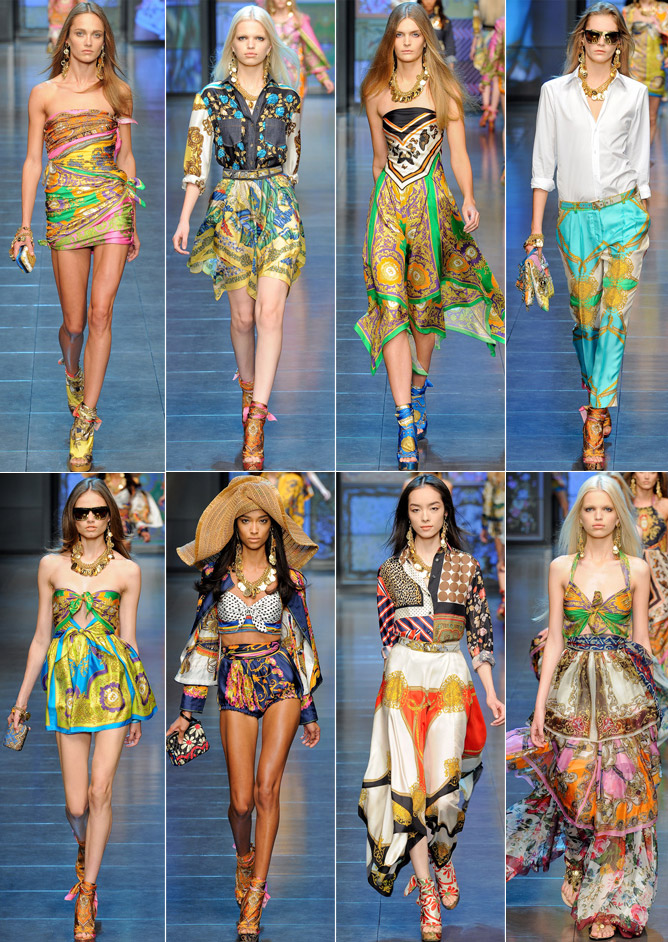 Happy Weekend! xx
Photos from fashiongonerouge.com / fashion.telegraph.co.uk / style.com
Fendi's Artistic Muse For Fall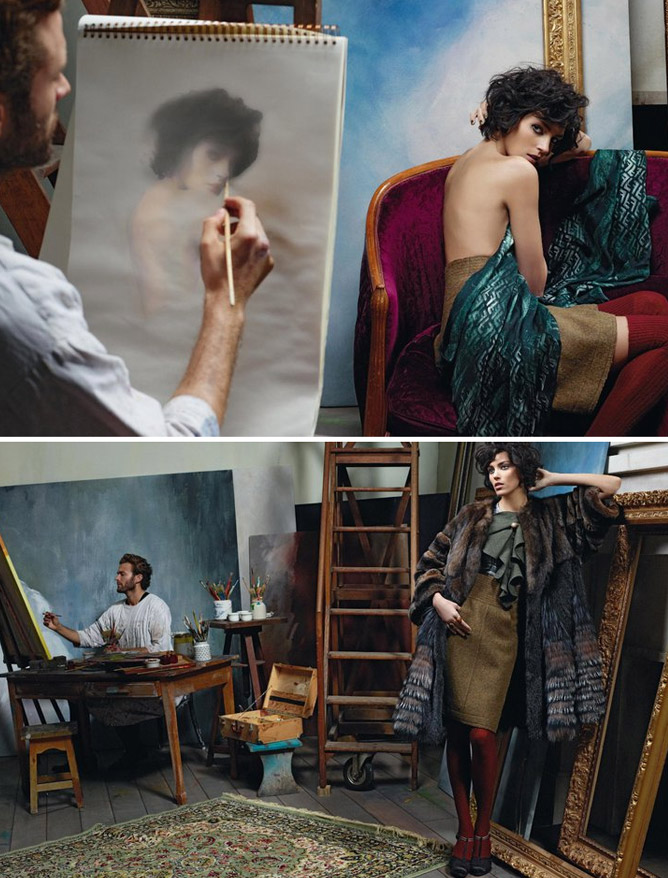 Fendi Fall = La Dolce Vita
My Sunday inspiration came in the form of Fendi's Fall 2011 Campaign…
Featuring Anja Rubik, for the third consecutive season, the photos were taken inside an artist's studio and were lensed by Karl Lagerfeld.
When first presented during Milan Fashion Week earlier this year, Karl Lagerfeld and Silvia Venturini Fendi described their collection's muse as a "buttoned-up-to-the-neck art teacher who was still wild enough to wipe her paintbrushes in her hair and unleash the animal within."  The collection featured fussy-free femininity with pieces both chic and effortlessly wearable. Practical pieces in sturdy fabrics created a textured, luxe simplicity.  Structured silhouettes were teamed with oversized coats; while ribbed wool stockings in shades of mustard, teal and brick red, brightened the runway and were worn with sweet, chunky Mary Jane heels.
Electric, refined, preppy and mysteriously alluring – love this collection and the campaign!

For those in the Northern Hemisphere; do you know which Fall essentials will you be adding to your Autumn / Winter wardrobe? xx
Photos from fashiongonerogue.com