6 Fabulous Fashion Shots Of Weekend News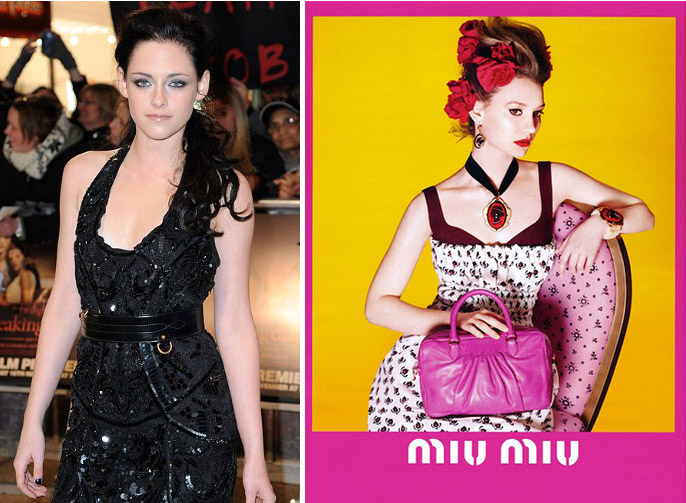 Kristen Stewart The New Face Of Balenciaga
Kristen Stewart has been announced as the face of Balenciaga's new fragrance to be launched this autumn. Balenciaga's Creative Director, Nicholas Ghesquière, has said of Stewart: "Kristen embodies the modernity of the new Balenciaga fragrance with her unique sensibility and intelligence… she shares the radical spirit of Balenciaga."
Stewart joins Charlotte Gainsbourg at Balenciaga, who is the face of Balenciaga Paris, the first olfactory venture from the fashion house which launched in 2010.
Mia Wasikowska The New Face Of Miu Miu
Mia Wasikowska has been named the face of Miu Miu's Spring / Summer 2012 campaign. The Jane Eyre actress will replace Hailee Steinfeld who was the face of the label for Autumn / Winter 2011. The first campaign image has been released (pictured above) and Wasikowska is certainly shining bright!
Mary Katrantzou For Longchamp


Known for her extraordinary digital prints, Mary Katrantzou has collaborated with Longchamp to create two exclusive new prints (pictured above). With an East-meets-West theme, the London designer used an Asian temple, the New York Carnergie Hall as well as orchids, amongst other inspiration, as her starting point.
Of the collaboration, Katrantzou has said: "The prints we designed reference Vietnam temple architecture, Thomas Heatherwick's design for their Soho store, lanterns, orchids, an aquarium and many more surreal juxtapositions. I wanted to create a Mary Katrantzou world for Longchamp and they were amazing at letting us be so creative with the prints!"
Fashion's First Lady Joins Twitter
Michelle Obama joined Twitter on Friday and has already attracted over 283,000 followers. The account will be managed by campaign staff; however, the First Lady will be signing off personal tweets with "mo". Follow Michelle Obama @michelleobama
Selfridges New Reading Experience
On Friday, Selfridges launched its own pop-up library which will house over 15,000 of the world's most inspirational books. Although shoppers will not be able to borrow the books, they can buy them and spend the afternoon reading one of Selfridge's comfortable chairs.
Curated by Penguin, Thames and Hudson, Faber and Taschen; some of the store's stylish friends -from Olivia Palermo to Lily Cole and Thandie Newton – have all revealed their favourite books for some reading added inspiration.
Alberta Ferretti Replaces Models With Debutantes
Alberta Ferretti's 'Limited Edition' collection presentation has been modelled by a connected group of young socialites. Solange Knowles, Tali Lennox, Amber Le Bon, Sarah Margaret Qualley and others took to the catwalk for Ferretti's mid-season show in Milan on Friday (pictured below).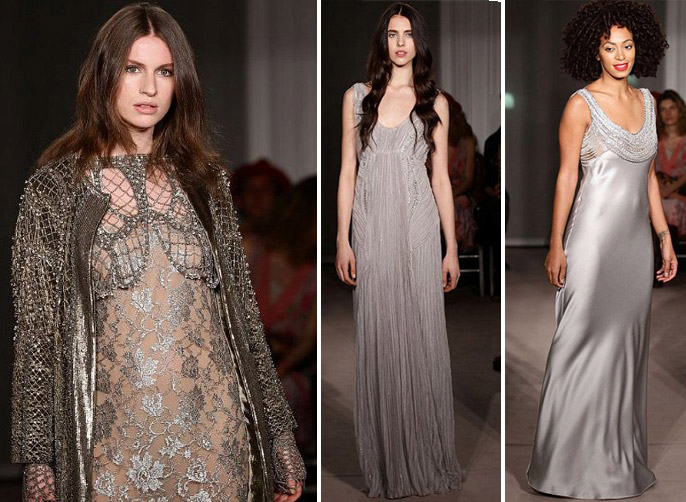 Happy Weekend! xx
Photos from vogue.co.uk / fashion.telegraph.co.uk
4 Fabulous Fashion Shots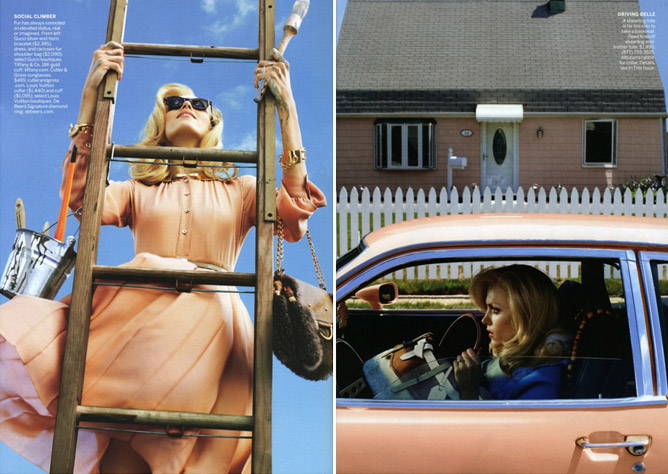 Rimmel Celebrates 10years with Kate Moss
Kate Moss has celebrated 10years with make-up giant Rimmel with a debut line of lipsticks. Moss, presented her debut line at London's Claridge's hotel. Moss shot the TV commercial on a car park in Croydon, which also saw the supermodel jetting off in a helicopter.
Of achieving a 'London Look' for her line, Moss said: "I think an eclectic look really, anything goes in London. It's very different from in Paris and New York, you can be who you want to be."
Hamish Bowles Auditioned For
The X Factor USA
Hamish Bowles has auditioned for The X-Factor USA and it was Anna Wintour who signed him up. To the occasion Bowles wore a Thierry Mugler suit, a Philip Treacy top hat and Christian Louboutin gold crystal shoes. Under the guidance of Liza Minnelli he picked the song, "Oops! … I Did It Again" by Britney Spears.
Of receiving Wintour's assignment, Bowles has said: "I had to read the e-mail from the editor in chief several times to be quite sure. There, buried like a time bomb in a bouquet, was this chilling sentence: 'I have signed you up to compete in The X Factor.'"
My Friday inspiration…
The gorgeous Anja Rubik in a vibrant editorial for Vogue US (pictured top) showcasing the seasons luxe accessories. Shot by Alex Prager, Rubik wears looks by Gucci, Alexander Wang and Givenchy by Riccardo Tisci in the editorial from the September issue of Vogue US.
The Last D&G Show Of It's Kind
This week's D&G show was the last of its kind. From now on D&G will be integrated with the fashion duo's signature line. Dolce and Gabbana's backlog of prints were referenced in a collection full of vibrant colour and exquisite patterns. There were polka dots, crests, medallions, butterflies, and flowers – pure D&G gold and brilliance…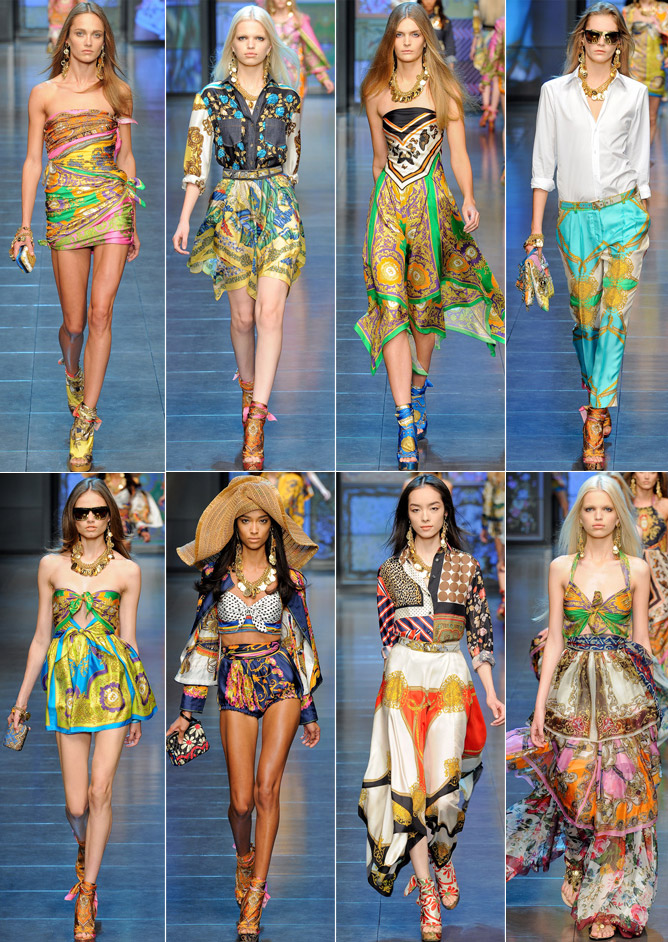 Happy Weekend! xx
Photos from fashiongonerouge.com / fashion.telegraph.co.uk / style.com