6 Fabulous Fashion Shots Of Weekend News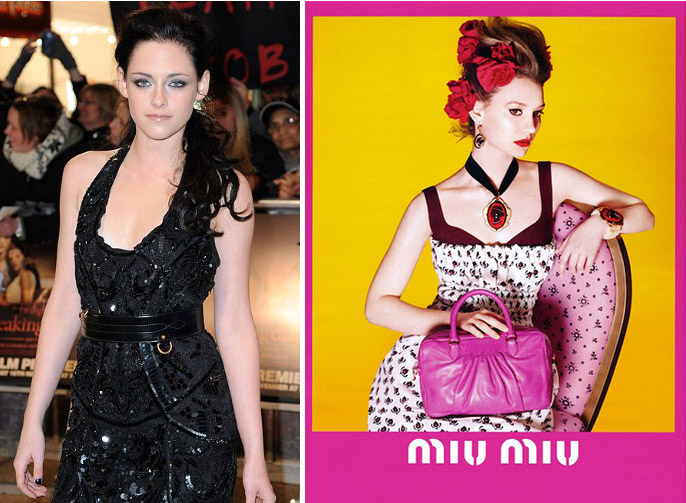 Kristen Stewart The New Face Of Balenciaga
Kristen Stewart has been announced as the face of Balenciaga's new fragrance to be launched this autumn. Balenciaga's Creative Director, Nicholas Ghesquière, has said of Stewart: "Kristen embodies the modernity of the new Balenciaga fragrance with her unique sensibility and intelligence… she shares the radical spirit of Balenciaga."
Stewart joins Charlotte Gainsbourg at Balenciaga, who is the face of Balenciaga Paris, the first olfactory venture from the fashion house which launched in 2010.
Mia Wasikowska The New Face Of Miu Miu
Mia Wasikowska has been named the face of Miu Miu's Spring / Summer 2012 campaign. The Jane Eyre actress will replace Hailee Steinfeld who was the face of the label for Autumn / Winter 2011. The first campaign image has been released (pictured above) and Wasikowska is certainly shining bright!
Mary Katrantzou For Longchamp


Known for her extraordinary digital prints, Mary Katrantzou has collaborated with Longchamp to create two exclusive new prints (pictured above). With an East-meets-West theme, the London designer used an Asian temple, the New York Carnergie Hall as well as orchids, amongst other inspiration, as her starting point.
Of the collaboration, Katrantzou has said: "The prints we designed reference Vietnam temple architecture, Thomas Heatherwick's design for their Soho store, lanterns, orchids, an aquarium and many more surreal juxtapositions. I wanted to create a Mary Katrantzou world for Longchamp and they were amazing at letting us be so creative with the prints!"
Fashion's First Lady Joins Twitter
Michelle Obama joined Twitter on Friday and has already attracted over 283,000 followers. The account will be managed by campaign staff; however, the First Lady will be signing off personal tweets with "mo". Follow Michelle Obama @michelleobama
Selfridges New Reading Experience
On Friday, Selfridges launched its own pop-up library which will house over 15,000 of the world's most inspirational books. Although shoppers will not be able to borrow the books, they can buy them and spend the afternoon reading one of Selfridge's comfortable chairs.
Curated by Penguin, Thames and Hudson, Faber and Taschen; some of the store's stylish friends -from Olivia Palermo to Lily Cole and Thandie Newton – have all revealed their favourite books for some reading added inspiration.
Alberta Ferretti Replaces Models With Debutantes
Alberta Ferretti's 'Limited Edition' collection presentation has been modelled by a connected group of young socialites. Solange Knowles, Tali Lennox, Amber Le Bon, Sarah Margaret Qualley and others took to the catwalk for Ferretti's mid-season show in Milan on Friday (pictured below).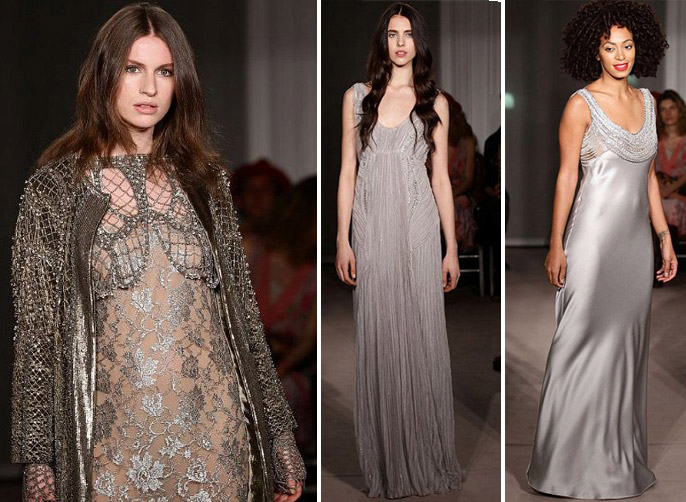 Happy Weekend! xx
Photos from vogue.co.uk / fashion.telegraph.co.uk
Your Fabulous Fashion Scoop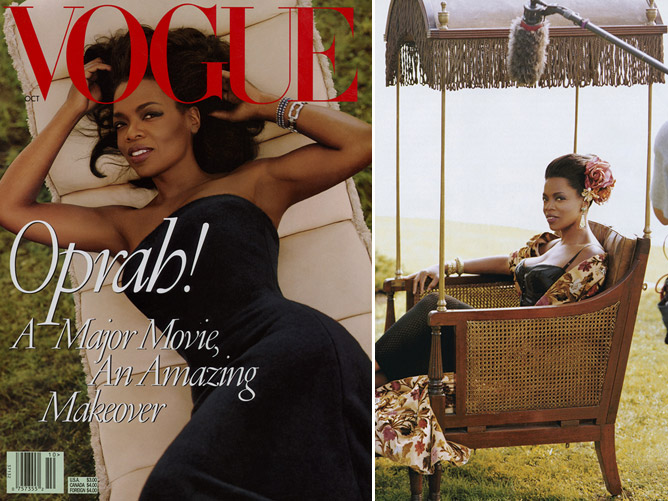 Oprah, Michelle Obama & Diane von Furstenberg… Power-Women Espresso News
Fashion Flashback – Oprah Covers Vogue
After 25 years of life-changing television, the finale of The Oprah Winfrey Show will air today. Oprah has touched so many hearts with her kindness, inspiration and extraordinary enthusiasm and passion for life.
In 1998, Oprah covered American Vogue. Oprah looked exquisitely radiant wearing looks by Valentino, Dolce & Gabbana and Giorgio Armani, among others. Thandie Newton is also pictured with Oprah below right. Vogue.com has republished their interview with Oprah from this feature and you can read it here…
In the article, Oprah is quoted as saying: "What I have decided, is that with fame, notoriety, credibility—if you can't have the courage to stand up and speak out for what you truly believe in, then it means nothing."… I miss Oprah already!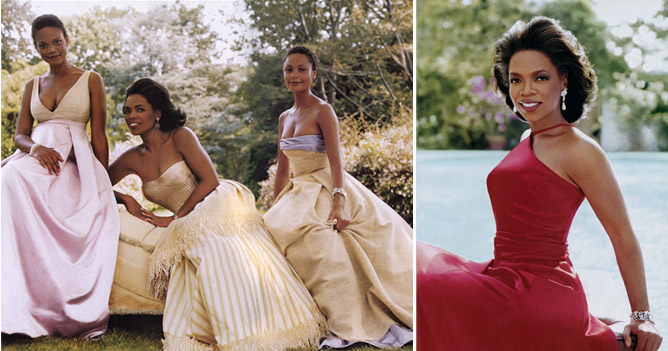 Diane von Furstenberg's
New Fragrance
Diane von Furstenberg is launching a new fragrance, 'Diane'. The fashion dynamo will be releasing the fragrance this October. It features two primary scents – frangipani and violet – which combine to create a woody floral fragrance. Of the scent, von Furstenberg has said, "I wanted to put the power of women in a bottle. I wanted a perfume that reflected womanhood — what I know, what I feel about being a woman — and the power that we all have that we can be the woman we want to be."
Michelle Obama – A Fashion Icon
Since Michelle Obama arrived in England, wearing a two-piece purple Preen skirt suit from the fall 2011 collection, her fashion statements have been getting more and more exquisitely iconic. From a Roksanda Ilincic purple drape neck dress; to a Ralph Lauren fall 2011 elegant black evening gown; not to mention a divine ivory Tom Ford number with elbow length gloves – Mrs. Obama a radiant, fashion savvy, extraordinarily beautiful First Lady!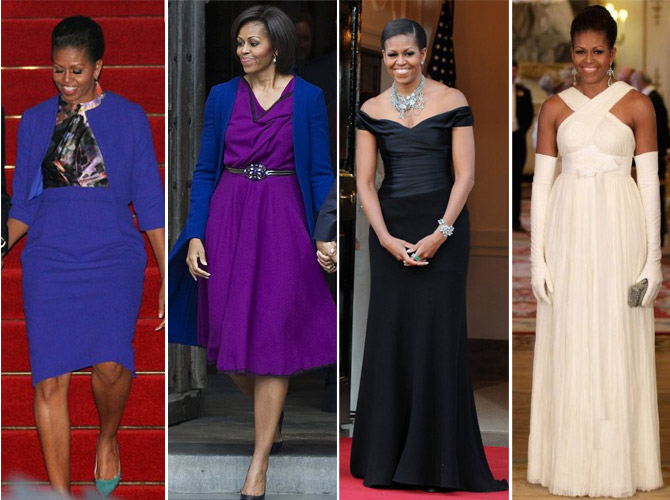 Will you be suffering from Oprah withdrawals like me? xx
Photos from vogue.com / vogue.co.uk / wwd.com