As style icon Audrey Hepburn once said: 'I believe in pink…'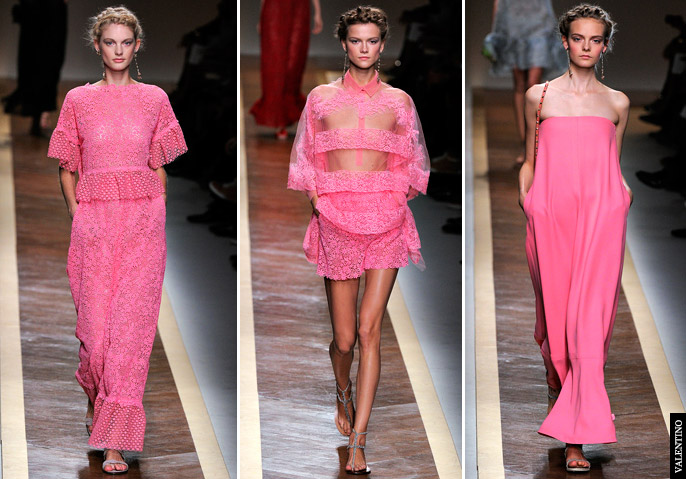 From the lightest loveliest pastel to delicious vivid shades of candy – pink always packs the perfect punch.
This coming Spring / Summer season, many Designers have embraced this charming tone – perfect for a sweet Summer romance. Not too girly and not too precious – pink is bold, optimistic and arrestingly alluringly.
From Yves Saint Laurent to Ralph Lauren, Chanel to Prada – pink enlivens the senses and evokes a nostalgic sweetness. My favourite though, the bold, bright shade of candy at Valentino – delectable enough to eat!
On the runway, pink was worn with black to add a toughened edge to this adorable tone. Or why not be daring and simply wear pink from head to toe…
Pink Inspiration From The Spring / Summer 2012 runways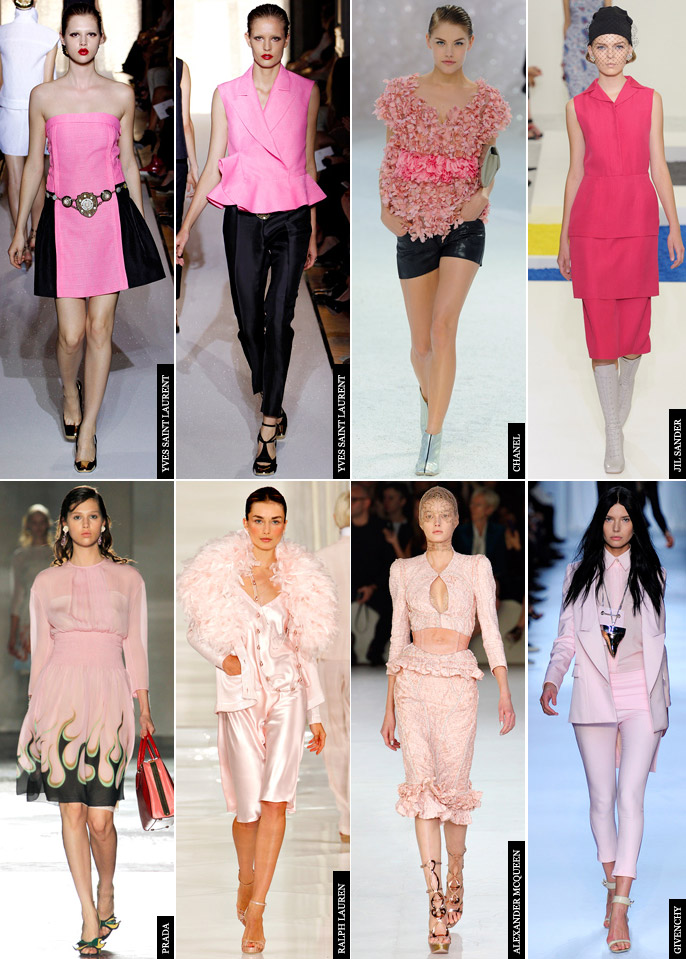 Will you be pretty in pink? xx
Photos from fashiongonerogue.com / style.com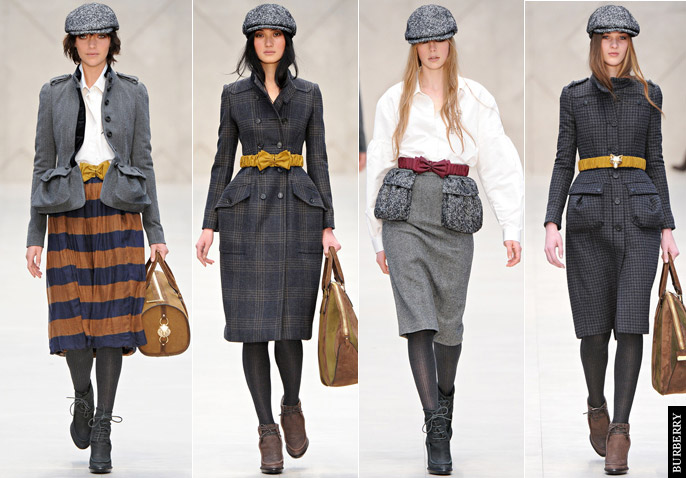 So far the runways have been topped with hats. From Ralph Lauren to Burberry, Rachel Zoe and more, it appears there will be a humble hat to suit every head for Fall.
The old adage: 'If you want to get ahead and get noticed, then get a hat' will certainly come into play for Fall. As the most eye-catching accessory you can wear, a hat instantly draws attention to your face.
At Ralph Lauren the collection took inspiration from Downton Abbey and featured glamorous 1920's accents. Classic cloche hats were the perfect exclamation points to iconic boy-for-girl suits (a la Coco Chanel). Meanwhile at Burberry, heritage herringbone and tweed hats echoed the 1930's / 40's English 'Town and Fields' inspiration.  While at Rachel Zoe it was the late 60's which inspired various chic hat styles to appear on the Runway.
With vintage accents, a hat is a stylish & warm way to make an iconic statement for Fall…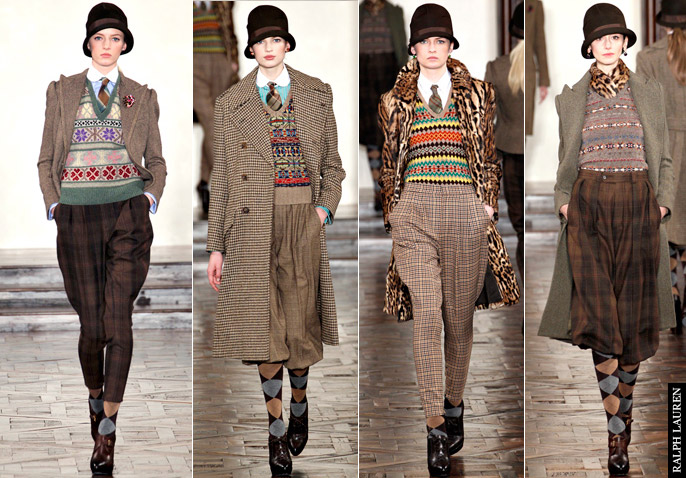 Which is your favourite hat style?
Photos from style.com
Ralph Lauren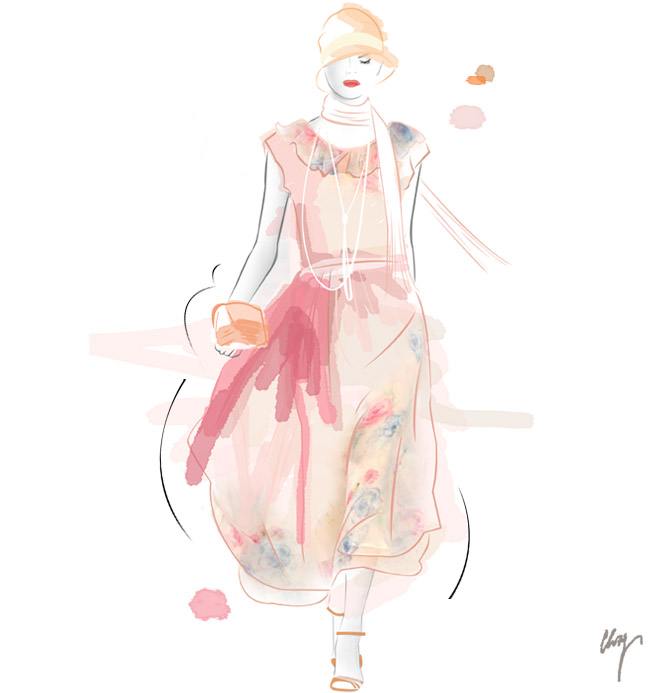 Inspired by 'The Great Gatsby', Ralph Lauren's Spring / Summer 2012 collection is a positively enchanting take of 1920's dressing.
My favourite look from the runway…  With gorgeous long stand necklaces, a divine cloche hat, a beautiful floral day dress; Ralph Lauren's collection is an exquisite vision of jazz age finesse. 
Ralph Lauren Spring / Summer 2012
Delightfully embellished silver flapper dresses; delicate floral prints; embroidered, fringed handbags; Ralph Lauren created a presentation of simply divine day & evening wear that sparkled with luxe, alluring beauty.
Originally designing the costumes for the 1974 film 'The Great Gatsby', Lauren revisited the roaring twenties for Summer; while the remake, starring Leonardo DiCaprio and Carey Mulligan, is currently being filmed. The result is a timely, fresh perspective on the decade; bringing elements of masculine and feminine, soft and structured, simplicity yet decadence into the spotlight.
Cashmere sweaters were turned 'vintage' with faux moth holes. Delicate silk scarves were tied tightly around model's necks. Pinstriped three piece suits appeared strategically placed amongst a collection which also featured gorgeous feathers and dizzyingly beautiful embellished gowns…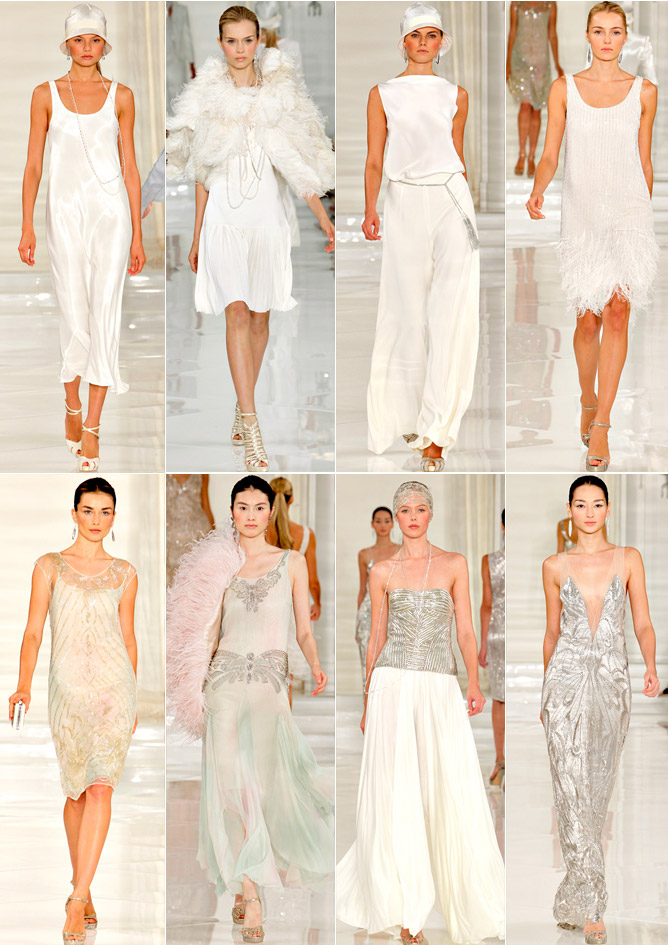 What do you think of this Ralph Lauren collection? xx
Photos from style.com