Red / Rot / Rouge
I am so excited to announce my second fashion art collection {Red/Rot/Rouge}
is now available to purchase online from caragray.com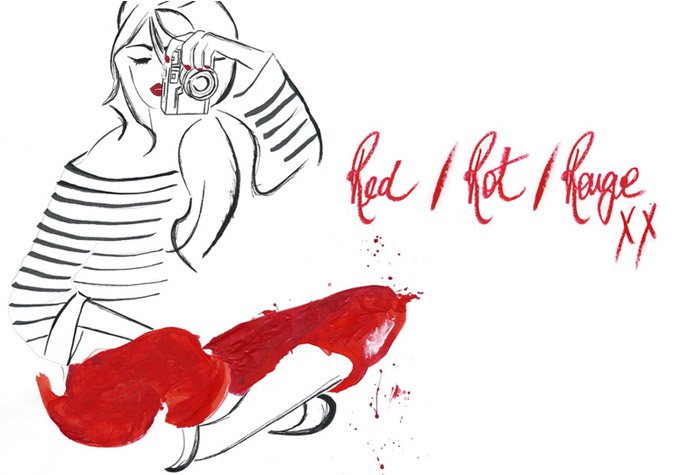 The Red / Rot / Rouge Collection
A nod to the iconic style of the 1960's, Red/Rot/Rouge embodies the empowered feminine beauty that rose from the ashes of a World War that helped to shape a cultural decade of immense character and inspiration. This six piece collection pays tribute to the style of this decade by depicting six women from the period with a striking red undertone unifying each artwork.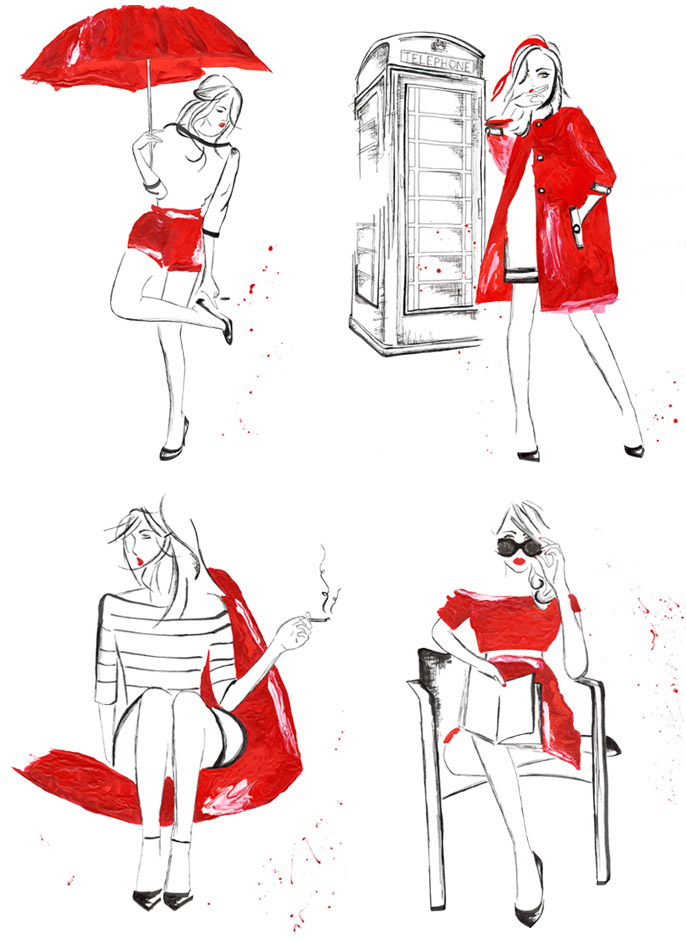 Each piece from the 'Red / Rot / Rouge' collection is:
– Part of 25 limited-edition signed and numbered prints
– A2 in size (42cm x 59.4cm)
– Printed on high quality art paper
– Registered postage and handling is included.
Each print is $350 {Australian Dollars}. As of Wednesday the 28th November 2012 this is approximately:
GBP (British Pound) -£228.00*    |      US Dollars – $365.00*    |      EURO – €284.00*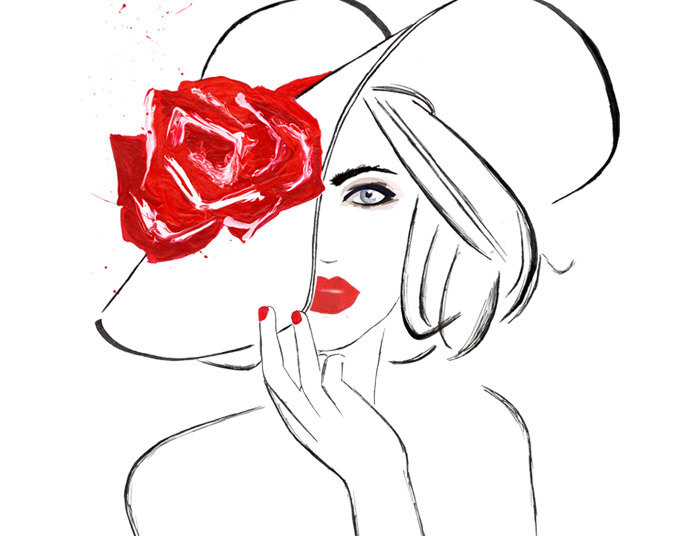 – – – – – – – – – – – – – – – – – – – – – – – – – – – –
And remember if you purchase a print from the Red / Rot / Rouge Collection or The Woman Of Paris Collection before Christmas, you will receive 8 charmingly chic gift tags as a special gift to you… xx
– – – – – – – – – – – – – – – – – – – – – – – – – – – –
* (Please note this is an approximate conversion only. It is based upon today's conversion rate on xe.com only.)