New York Fashion Week Part3
Ralph Lauren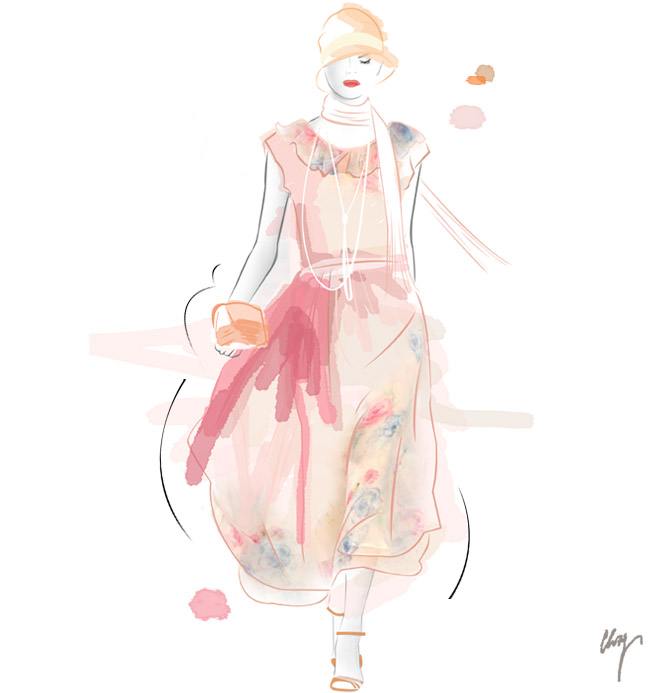 Inspired by 'The Great Gatsby', Ralph Lauren's Spring / Summer 2012 collection is a positively enchanting take of 1920's dressing.
My favourite look from the runway…  With gorgeous long stand necklaces, a divine cloche hat, a beautiful floral day dress; Ralph Lauren's collection is an exquisite vision of jazz age finesse. 
Ralph Lauren Spring / Summer 2012
Delightfully embellished silver flapper dresses; delicate floral prints; embroidered, fringed handbags; Ralph Lauren created a presentation of simply divine day & evening wear that sparkled with luxe, alluring beauty.
Originally designing the costumes for the 1974 film 'The Great Gatsby', Lauren revisited the roaring twenties for Summer; while the remake, starring Leonardo DiCaprio and Carey Mulligan, is currently being filmed. The result is a timely, fresh perspective on the decade; bringing elements of masculine and feminine, soft and structured, simplicity yet decadence into the spotlight.
Cashmere sweaters were turned 'vintage' with faux moth holes. Delicate silk scarves were tied tightly around model's necks. Pinstriped three piece suits appeared strategically placed amongst a collection which also featured gorgeous feathers and dizzyingly beautiful embellished gowns…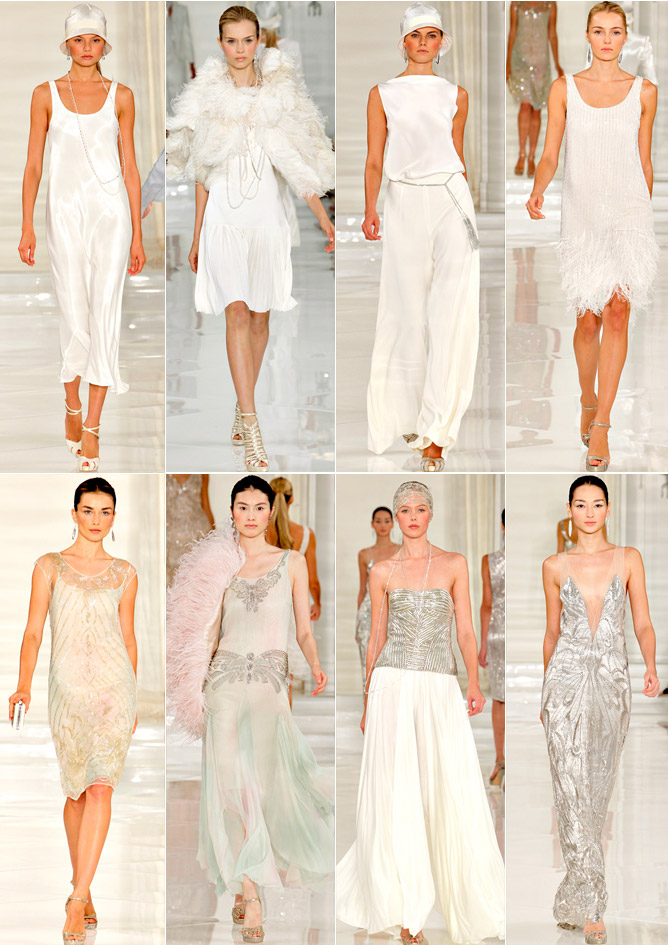 What do you think of this Ralph Lauren collection? xx
Photos from style.com