Brighton Rock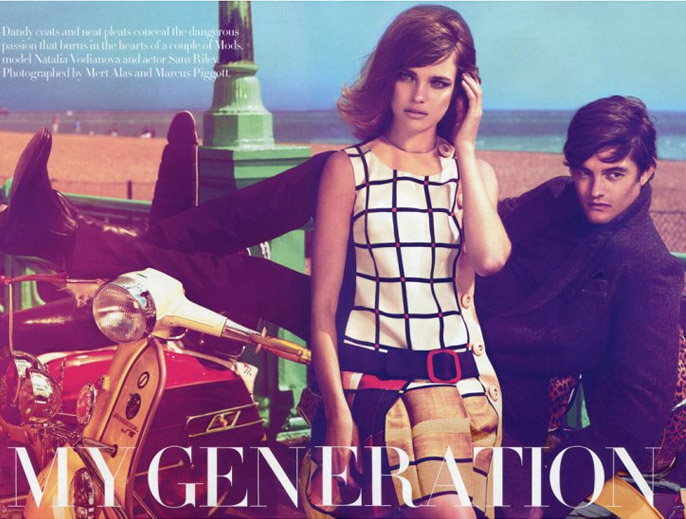 My weekend inspiration came in the form of the Vogue US September Editorial, featuring Natalia Vodianova and actor Sam Riley. Captured by Mert & Marcus and styled by Grace Coddington, the editorial highlights a mod inspired wardrobe with pieces by Versace, Prada, Yves Saint Laurent, Bottega Veneta and more.
This editorial also has holds extra meaning for me as I positively adore Brighton! I lived in Brighton for four months last year and have wonderful memories of spending time on the pier, relaxing on the pebbly beach and walking along the promenade. Coincidentally last weekend, I also watched 'Brighton Rock' (an adaption of Graham Greene's novel) which stars Sam Riley set in the seaside town in 1964.
More about Mod Dressing
'Mod is about chrome polish, about presenting the sharpest, shiniest you (whatever misdemeanours you've secretly been committing). Mod clothes typically have a deceiving decorous, grown-up air. Skirts fall near the knee; arms are covered; sack silhouettes conceal waistline curves.' – Vogue US

Love this editorial! Love Brighton! Love mod squad chic!
Which places hold a little piece of your heart? xx
Photos from fashiongonerogue.com
Some Weekend Inspiration…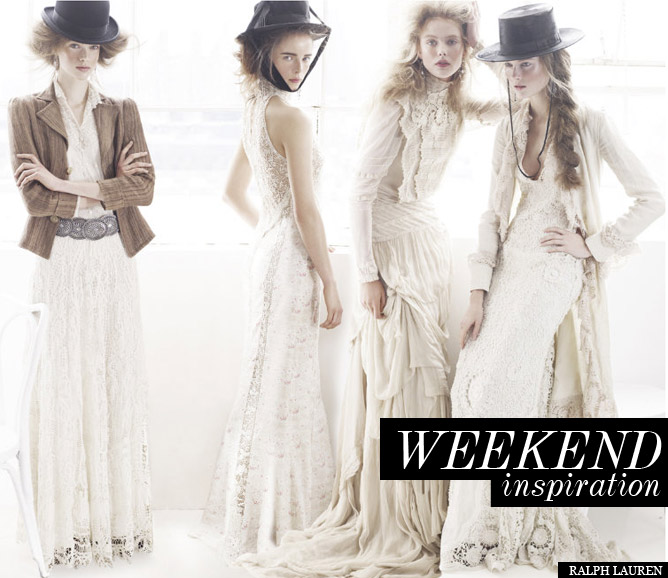 'Gangs of New York'
Shot by Mario Testino and styled by Grace Coddington for Vogue US February 2011 issue, 'Gangs Of New York' is a celebration of American Fashion.
This editorial showcases the work of New York's iconic fashion designers – Ralph Lauren, Michael Kors, Rodarte, Marc Jacobs, Calvin Klein, Proenza Schouler and Donna Karan. Featuring thirty models from Julia Saner, Anna de Rijk, Chanel Iman, Abbey Lee Kershaw, Kasia Struss, Karlie Kloss, and Joan Smalls, to name but a few, 'Gangs Of New York' is a 'who's who' in fashion. It is cool, sophisticated and represents each brand perfectly…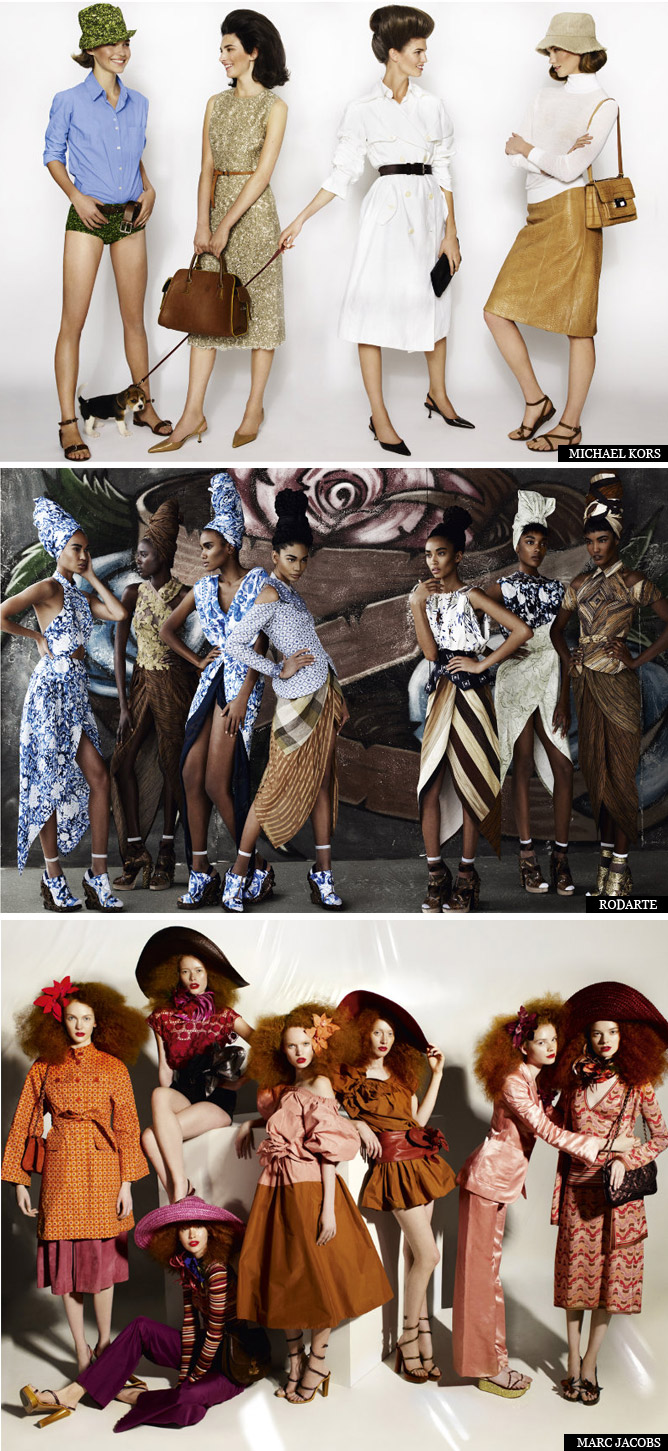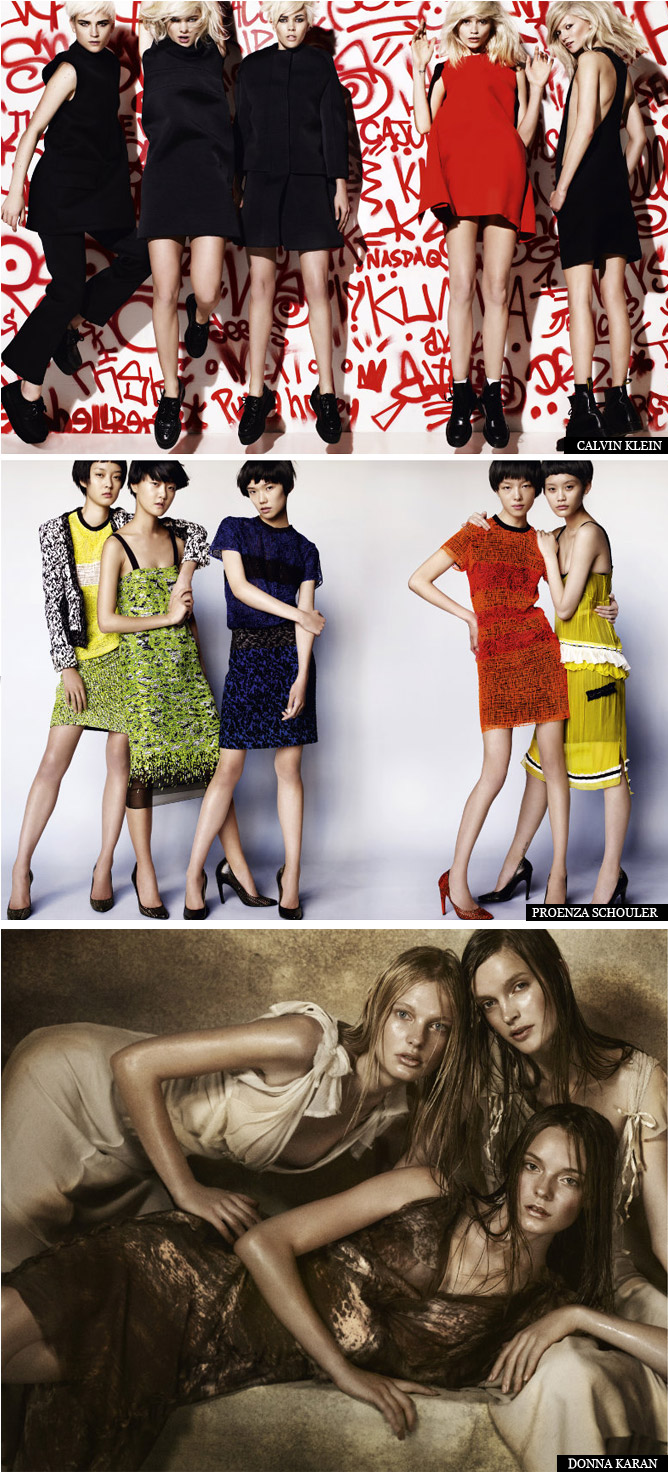 I hope you all have a fabulously fashionable fun weekend! xx
Photos from FashionGoneRogue.com
Some Fabulous Friday Fashion Inspiration…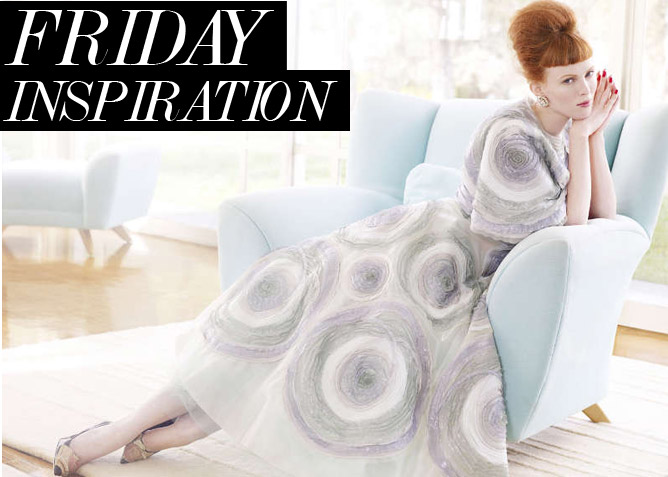 Add Karen Elson; Grace Coddington; & Mario Testino = Beautiful, Timeless Imagery
My Weekend Fashion Inspiration has come from this divine Vogue Editorial featuring Karen Elson, styled by Grace Coddington and photographed by Mario Testino. Originally published in Vogue US March 2008 issue, Karen Elson's 'Hollywood Land' editorial is quite simply elegance personified!
Striking head pieces; spectacular silhouettes; show stopping pumps – the 1950's Hollywood inspired shoot is timeless perfection. Elson channels the elegance and sophistication of bygone Hollywood leading ladies the likes of Grace Kelly. The soft colour palette, amazing wardrobe and picturesque locations are all to-die-for!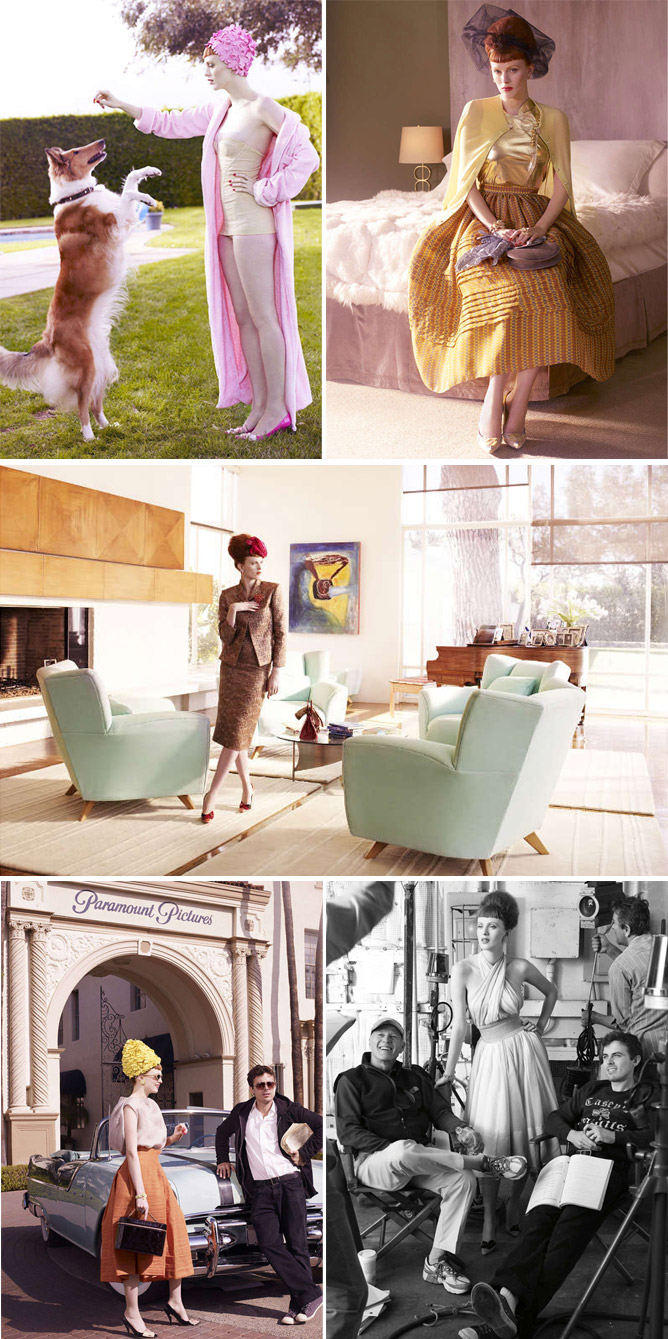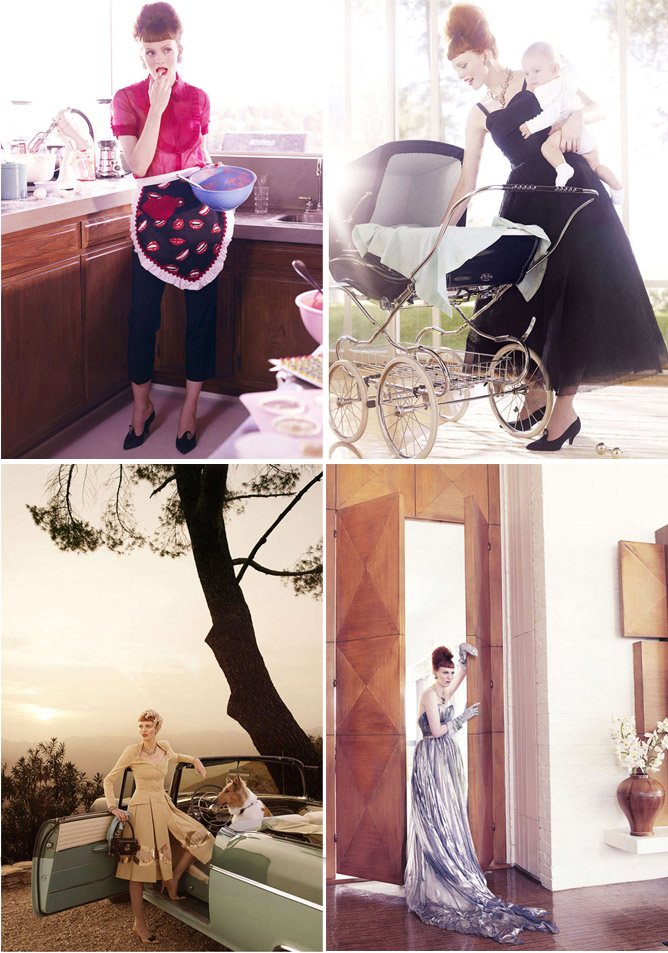 What are you up to this weekend?
I hope it's fashionably fabulous in every way! xx
All photos from fashiongonerogue.com