Pre-Maxie I was quite certain of what my style encapsulated. I loved high-waisted skirts and little lace dresses; blouses with ruffles and headbands with bows – overtly detailed and feminine pieces were my favourite. The pieces I coveted were perfect for an office environment or romantic dinner date – but playing in the park with an active toddler = not so much.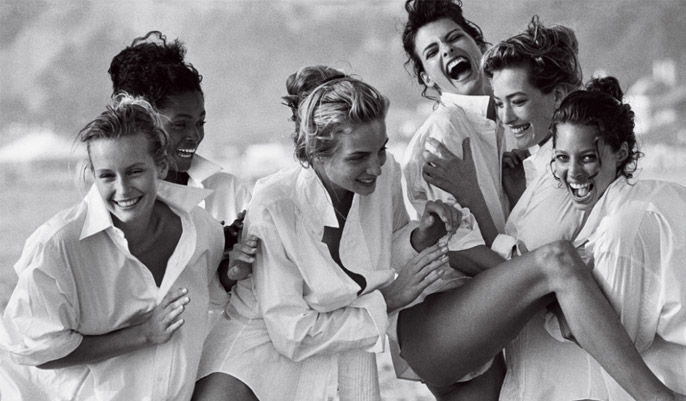 How would you describe your style?
Out of necessity I have had to redress my wardrobe quite a few times since having Maxie. The first adjustment with a newborn baby was for comfort, ease and a new body shape. The second came a couple of months later as my body began to change once again. And now I feel another review is in order. I need a wardrobe that suits my lifestyle in caring for an extremely active toddler but also enables me to still capture my own unique style.
So before I begin to readdress my look, I think it is imperative I determine what exactly it is I want my style to tell the world.
Modern-day style icon Olivia Palermo graces the cover of Tatler Russia in a rainbow of darling colour…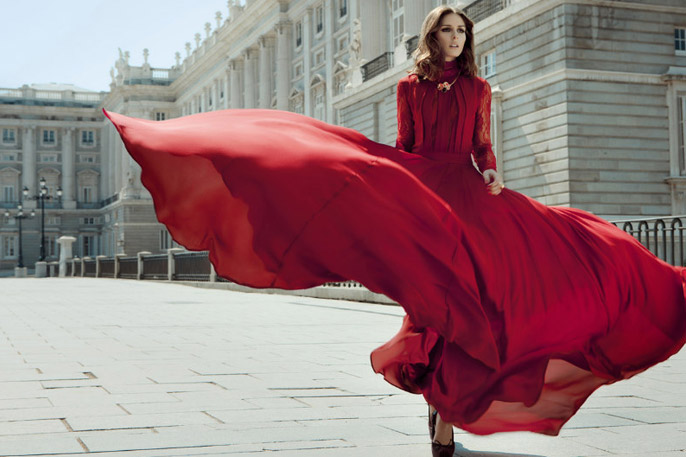 The fashion starlet, model and actress, who has become known for her impeccably polished wardrobe, is one of the most watched style muses of today. Favouring classic pieces and gravitating towards sharp tailoring, Palermo's style is timelessly chic and effortlessly glamorous.
This editorial for Tatler Russia evokes the allure of Palermo's feminine style.
Wearing beautiful brights from Elie Saab, John Galliano, Marni, Miu Miu, Giorgio Armani and others, the imagery has a refined beauty and yet playful spirit. Shot in Madrid by Santiago Esteban, the editorial is a sweet mix of elegance and whimsy – perfect for envisioning an opulent Summer romance…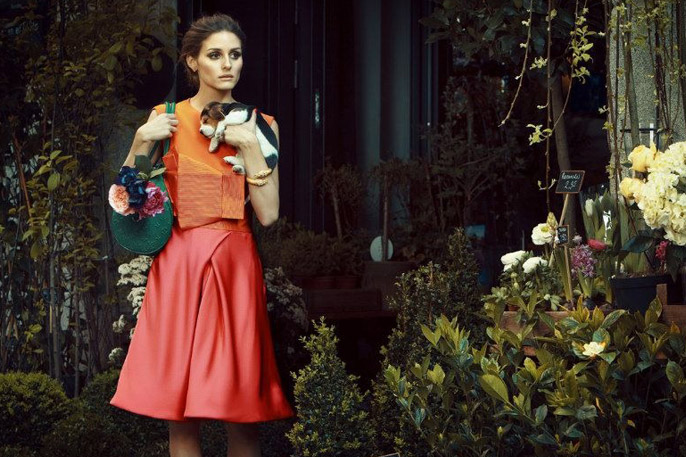 "Fashion is something that interests me on a daily basis – it started when I would see my mother and aunt get dressed up and go out at night in the city."
– Olivia Palermo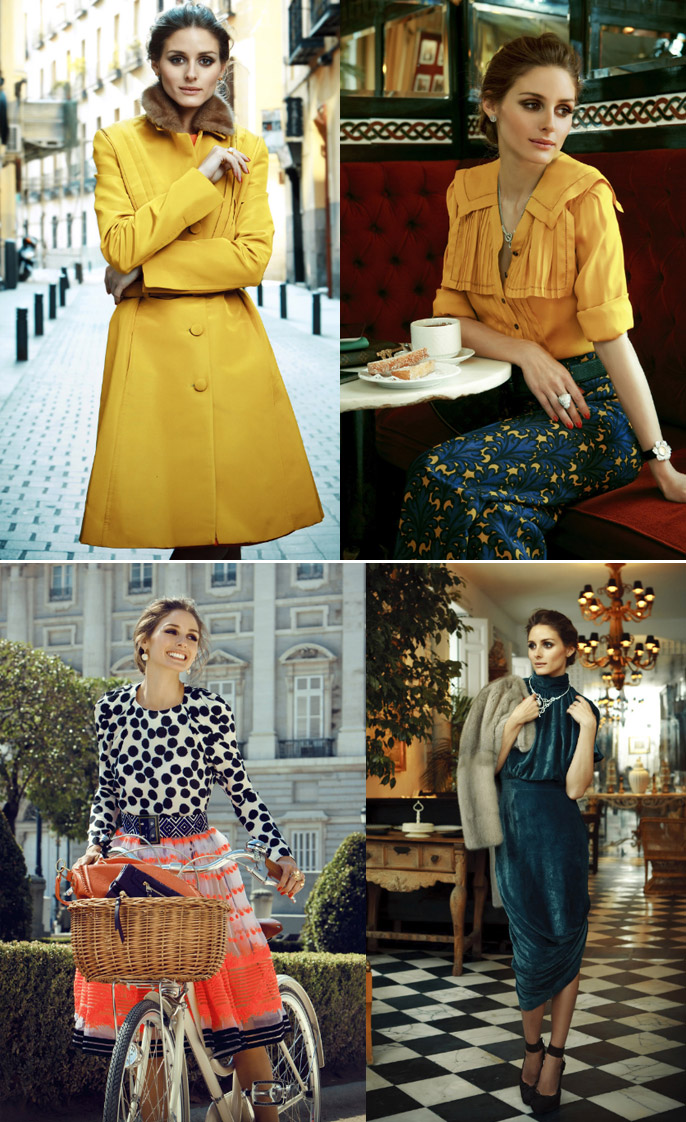 Happy Weekend! xx
Photos from fashiongonerogue.com
Kirsten Dunst
Daring, sweet and nonchalantly chic – Kirsten Dunst has the perfect mix of classic, feminine style.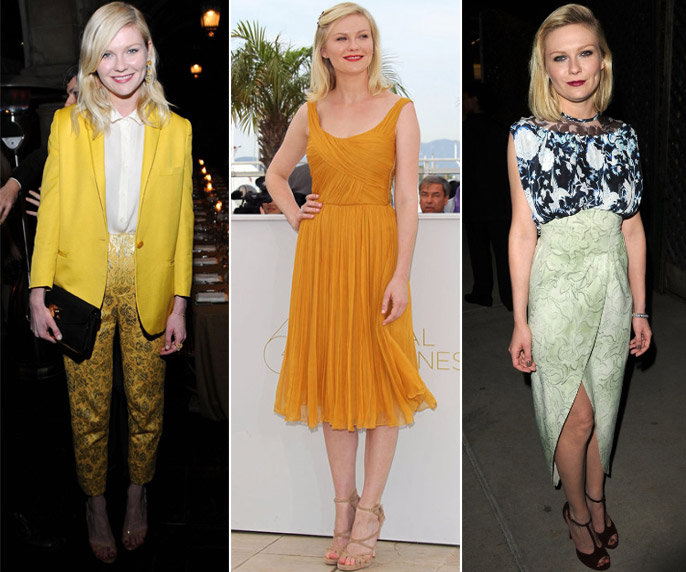 Downtown cool meets feminine romance; understated yet luxurious…
Named Best Actress at the Cannes Film Festival for her role in 'Melancholia', Kirsten Dunst is also receiving acclaim for her unique, nonchalant approach to style. Wonderfully feminine and sophisticated yet equally strong – Dunst is the epitome of modern-day, cool-girl chic.
Favouring Chanel, Rodarte, Miu Miu or Chloé for her Red Carpet moments, Dunst channels 'Old-Hollywood' glamour with timeless ease. Often choosing pieces in interesting textures and diaphanous fabrics; Dunst teams them with a bold lip and no-fuss hair for maximum impact.
And what is even more impressive about her memorable looks is that Dunst styles herself. Having been the face of Miu Miu; Dunst now appears in the campaigns for Bulgari's Jasmin Noir Fragrance.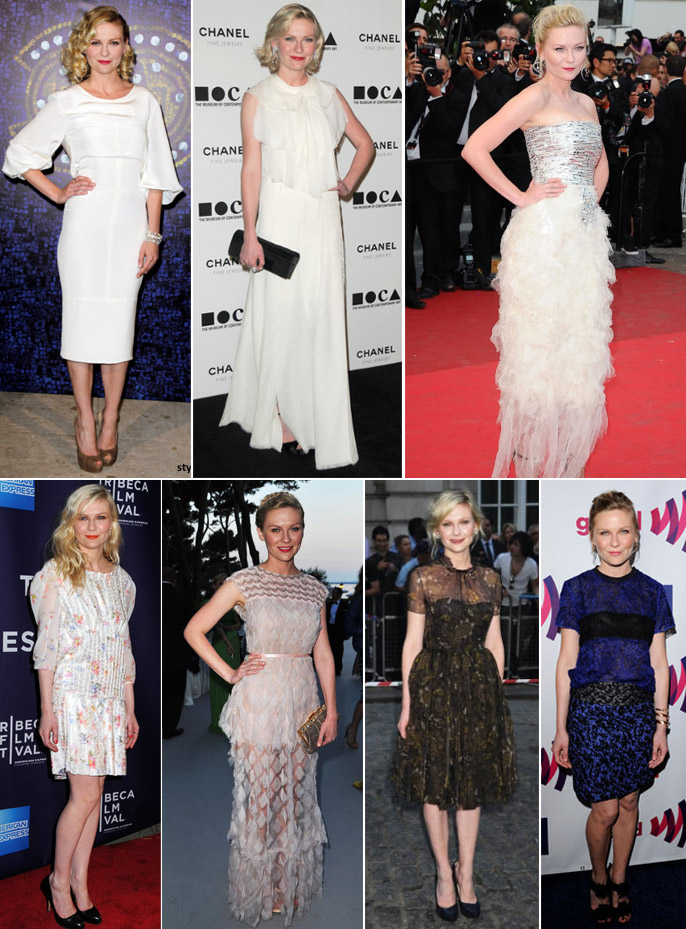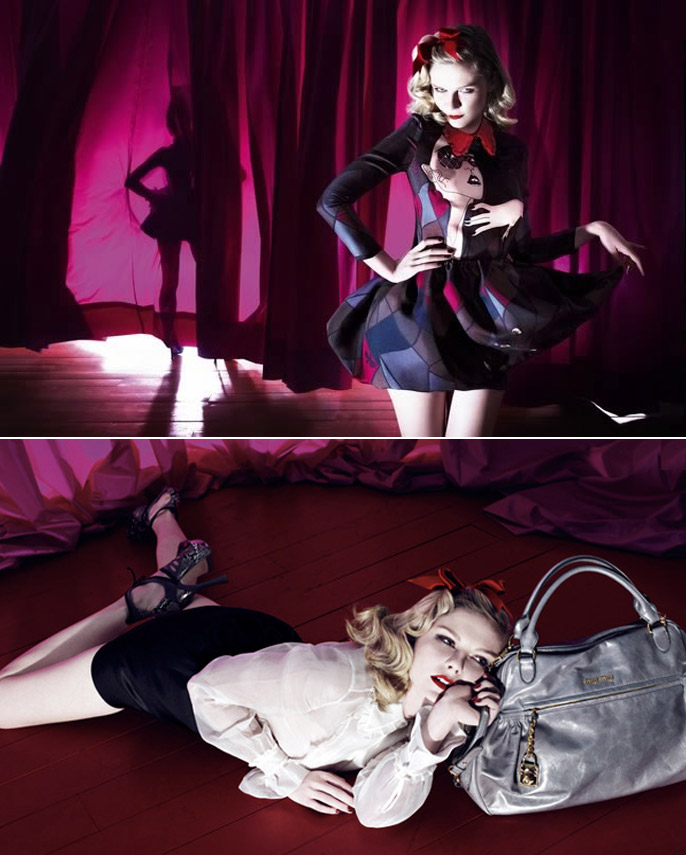 Do you covet Kirsten Dunst's style? xx
Photos from miumiu.com / bulgari.com / google images