Chloé Campaign Fall 2011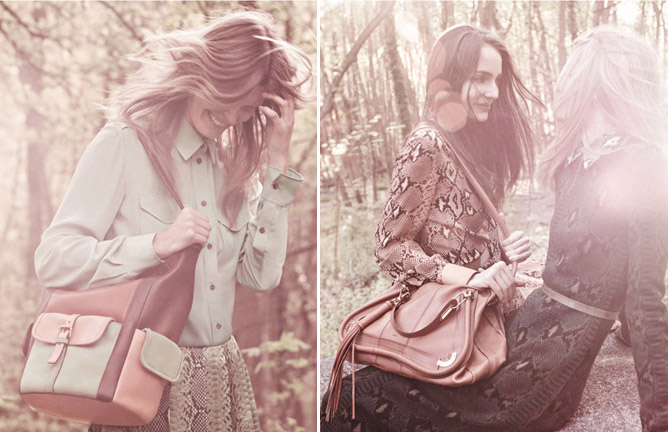 Ethereal, feminine and with a mystique of whimsical beauty, the Chloé Fall 2011 campaign is my Sunday inspiration.
Keeping with Chloé's signature 1970's shapes and silhouettes, the Fall 2011 collection also brought a penchant for snakeskin to the table. With patchworks of python print in luscious camel shades through to delicious sorbet green, printed across the lightest of fabrics; the collection embraced the clean, effortless, sophistication of American sportswear.
Photographed by David Sims, the campaign features: Sigrid Agren, Malgosia Bela, Arizona Muse and Zuzanna Bijoch…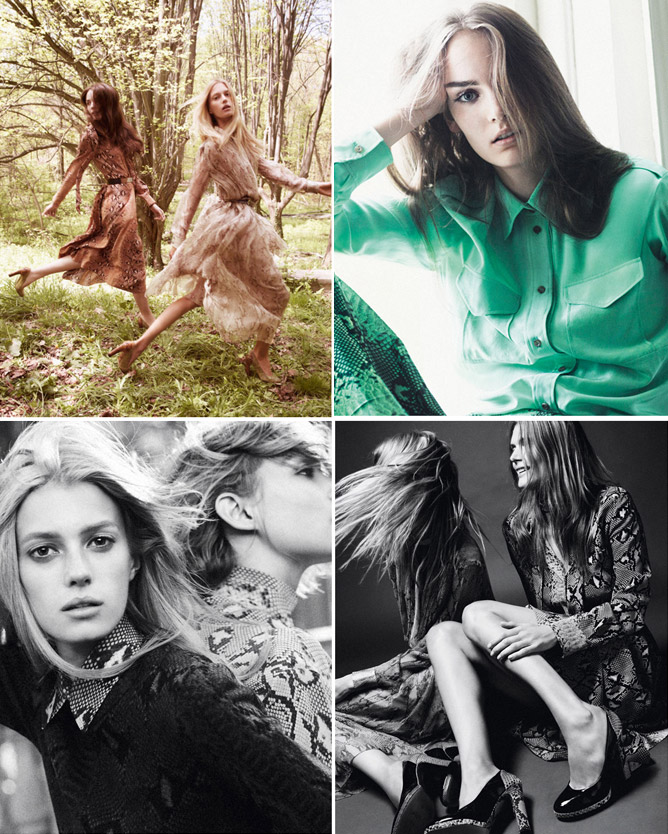 What is inspiring you this weekend? xx
Photos from fashiongonerogue.com
Embodying Old Hollywood Glamour…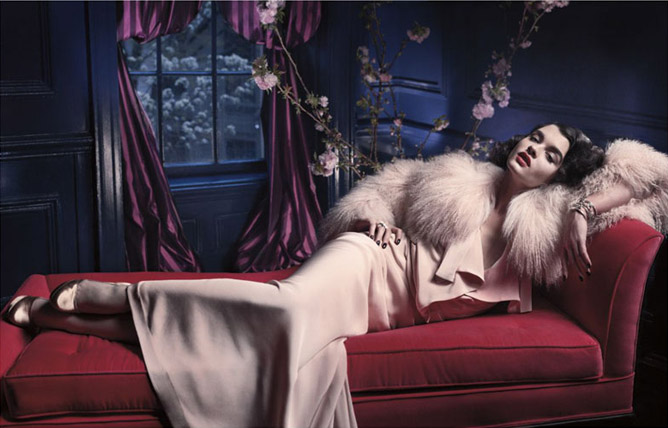 Old Hollywood glamour is something I continually aspire to achieve. It's that elegance, charisma and alluring iconic beauty that exudes unmistakable 'jena se qua' or something special you cannot quite place.
Elegance and glamour never goes out of style. Yet it is difficult to emulate. It is innate. What makes someone elegantly glamorous? Is it their clothes, style, behaviour? Maybe it is how they hold themselves and their self-belief? Icons of poise and sophistication – Audrey Hepburn, Grace Kelly, Jackie Kennedy, to name but a few – ticked all of those boxes. And their elegance is timeless – continuing to inspire and delight today.
The editorials below all celebrate that allure of Old Hollywood glamour and timeless beauty. From Crystal Renn's decedent editorial for Vogue Spain; to the light-filled 50's inspired beauty of Emma Stone's shoot for Vanity Fair; then finally Rachael Taylor's glamorous pics for Vogue Australia – all show striking beauty is truly timeless.
Crystal Renn wears opulent gowns from Gucci, L'Wren Scott, Prabal Gurung, Loewe and others.  Meanwhile, Emma Stone charms in striking red and white pieces from Chanel, Chloé and Oscar De la Renta, among others. While Rachael Taylor goes Gucci glam for Vogue Australia.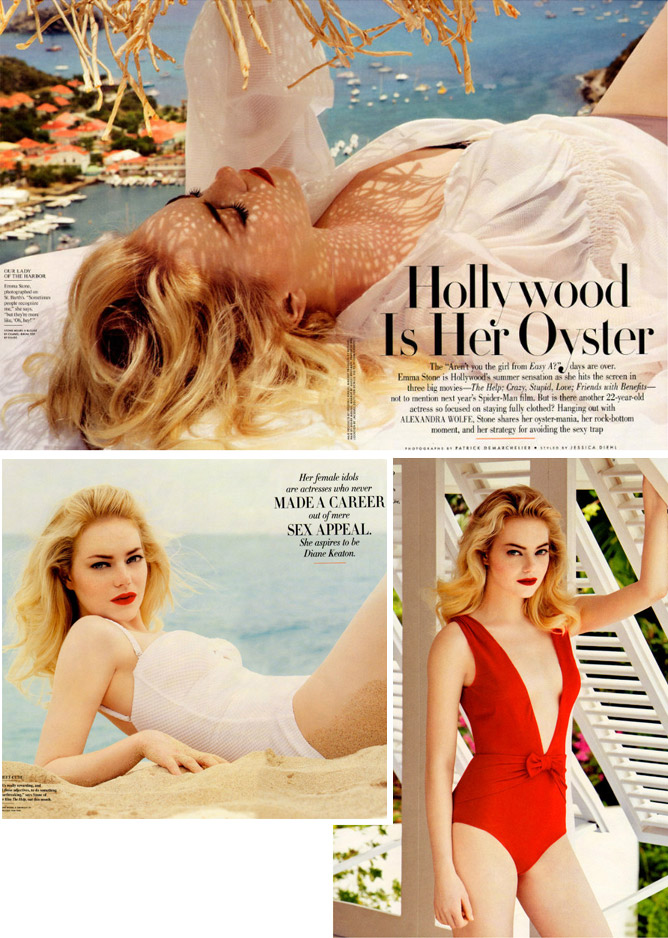 What does 'Old Hollywood Glamour' mean to you today? xx
photos from fashiongonerogue.com
Your Fabulous Fashion Scoop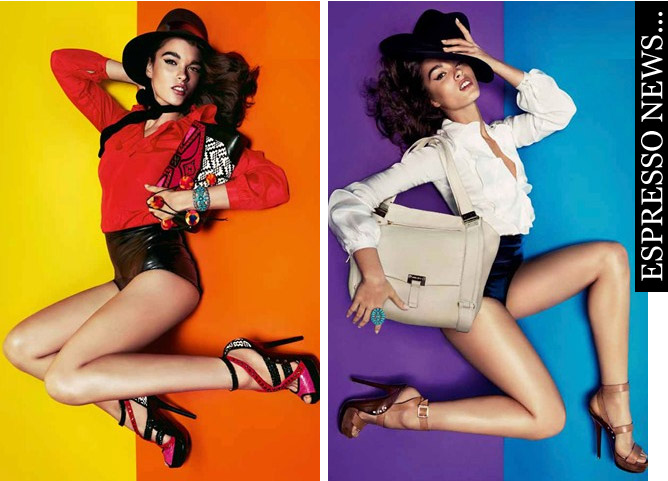 4 Espresso Shots Of Fashion News & My Top 5 'Chic Last Week'…
– – – – – – – – – – – – – – – – – – – – – – – –
Jimmy Choo Sold for £525.5 million
Labelux, a luxury goods group which also owns Bally, has brought Jimmy Choo for what is thought to be £525.5 million. While figures are yet to be confirmed, the future now looks even brighter for the luxury shoe label. Labelux has announced it has plans to expand Jimmy Choo into Asia.
Of the Business deal, Tamara Mellon, Jimmy Choo President and Co-Founder , has said; "I am immensely proud of all we have achieved over the last 15 years and delighted we are to be part of Labelux, a partner [that] I know shares our values and passion and [that] seeks ambitious growth in the luxury industry. This is wonderful news for the women who are, or who aspire to become, part of the Jimmy Choo lifestyle."
– – – – – – – – – – – – – – – – – – – – – – – –
Balmain To Launch
New Line
Balmain will be launching a new line targeting a younger customer. Entitled 'Pierre Balmain', after the label's founder, it will be created by a new design team but overseen by the new Creative Director, Olivier Rousteing. Pierre Balmain will feature both men's and women's ready-to-wear and will be unveiled in September for spring/summer 2012 season.
– – – – – – – – – – – – – – – – – – – – – – – –
Gucci Launches New Documentary Film Award
Gucci announced it will be launching a new documentary film award entitled – 'Spotlighting Women's Documentary Award'. The award, with a prize of $50,000 for the winner, is for film-makers highlighting women's issues. Francois Henri Pinault, PPR chairman, has said of the award, "This award dedicated to stories about women is a wonderful opportunity to raise awareness of women's issues such as violence, rights and empowerment to a larger audience."
– – – – – – – – – – – – – – – – – – – – – – – –
The Six New Faces Of Louis Vuitton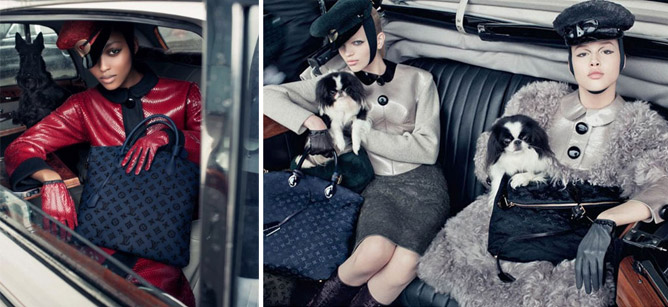 Out with the 'old' and in with the 'new'… and in this case, the very new.  Zuzanna Bijoch, Daphne Groeneveld, Gertrud Hegelund, Nyasha Matonhodze, Anaïs Pouliot and Fei Fei Sun, were announced as the new faces of Louis Vuitton. For the past two seasons, Louis Vuitton has championed more 'experienced' models… the Spring / Summer campaign featured – Kristen McMenamy, 46, Raquel Zimmermann, 28, and Freja Beha Erichsen, 23. Then Kate Moss and Naomi Campbell took to the catwalk Fall. And if you recall… this was the collection that attracted criticism when Moss smoked a cigarette back in February.
Changing it up, in this campaign the average age of the ladies is 18. The fresh faced models were shot by renowned fashion photographer, Steven Meisel, for the luxury French fashion label's Autumn/Winter 2011 campaign. Of the campaign, Marc Jacobs said, "Steven Meisel and I met and decided we would do this wonderful story of beautiful vintage cars, little dogs and fresh-faced young women. It's a very classic scenario, and of course it suggests travel, but I think we gave it a fresh, modern and sometimes a little bit naughty, tongue-in-cheek spin."
– – – – – – – – – – – – – – – – – – – – – – – –
Top 5 – Chic Last Week
Stepping Out Looking Ultra Chic Last Week: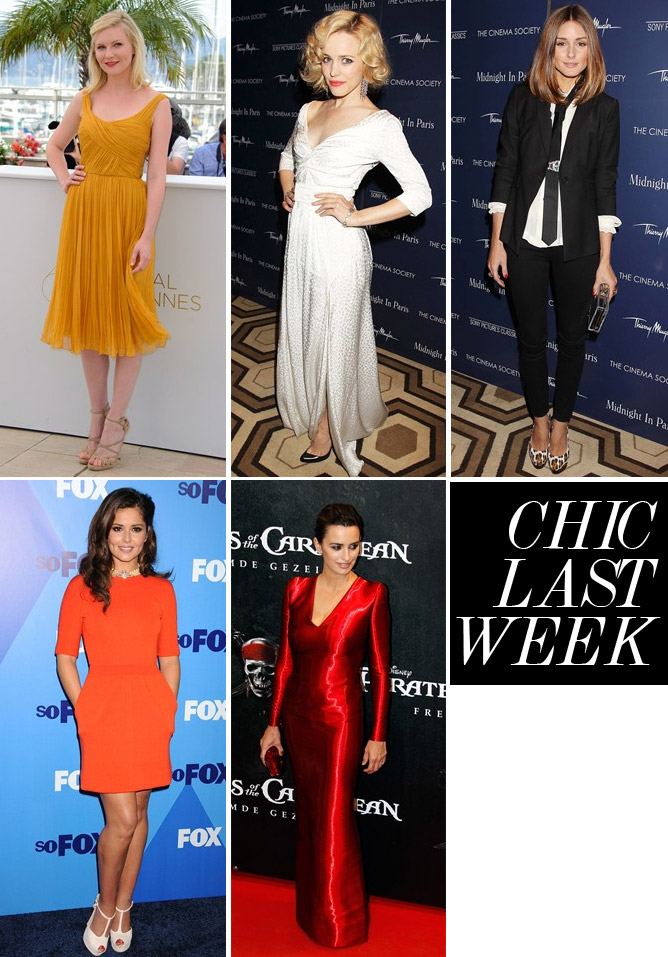 1>>  Kirsten Dunst wearing Chloe at a Photo Call in Cannes.
2>>  Rachel McAdams in Louis Vuitton at the New York premiere of Midnight in Paris.
3>>  Olivia Palermo also attended the Midnight in Paris premiere in a chic tuxedo look.
4>>  Cheryl Cole in a Giambattista Valli.
5>>  Penelope Cruz wore Armani in Munich at the premiere of Pirates of the Caribbean: On Stranger Tides.
Who was your best dressed lovely? xx
Photos from vogue.co.uk / fashion.telegraph.co.uk / style.com / jimmychoo.com