Out Of Africa 

Isabel Lucas becomes wild at heart for Vogue Australia's December issue.
Meerkats and bunnies get me every time for their adorable sweetness. It was the above shot of Isabel Lucus surrounded by meerkat cuteness that first captured my attention. Her wardrobe mix of ladylike chic and electric prints kept me hooked.
Shot in the Kalahari Desert by Max Doyle, Isabel Lucas shines in looks from Prada, Chanel, Roberto Cavalli, Tommy Hilfiger and more. With a slight 60's edge, I adore the Prada cotton blend coat and sweet check dress (pictured below). I especially adore the Louis Vuitton hatbox! Timeless perfection!
p.s. Now planning a trip to Africa just to sit amongst those adorable meerkats!

Happy Sunday! xx
Photos from fashiongonerogue.com
Iconic, Timeless 40's Glamour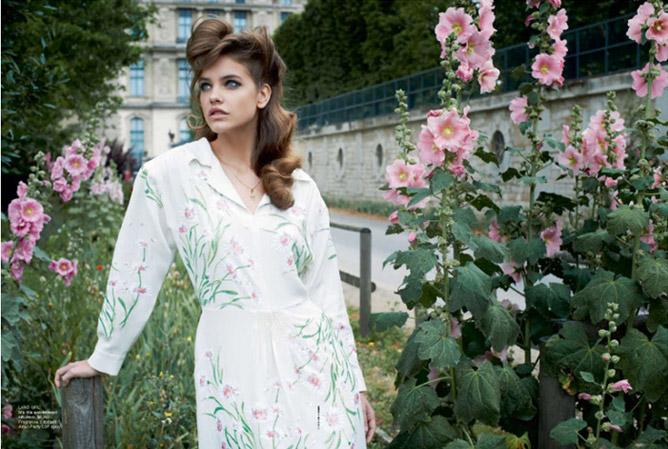 Entitled 'In The Mode', this Vogue Australia editorial channels the romantic nostalgia of 1940's dressing perfectly.
Continuing on from my previous article on the 40's trend for Fall, this editorial, featuring Barbara Palvin, captures the classic glamour and timeless beauty of this bygone era.
With ultra feminine pieces that exude lady-like elegance, Palvin wears looks by Miu Miu, Louis Vuitton, Chanel, Balenciaga and Bottega Veneta, amongst others. Her loose 40's pin curls bring a softness and romanticism to the photos; while her dark eye make-up and red lip conjures a sexy, strong, sophistication.
Vogue Australia perfectly introduces the editorial with: 'The romance of the past is rendered modern by a divine melange of print, texture and shape.'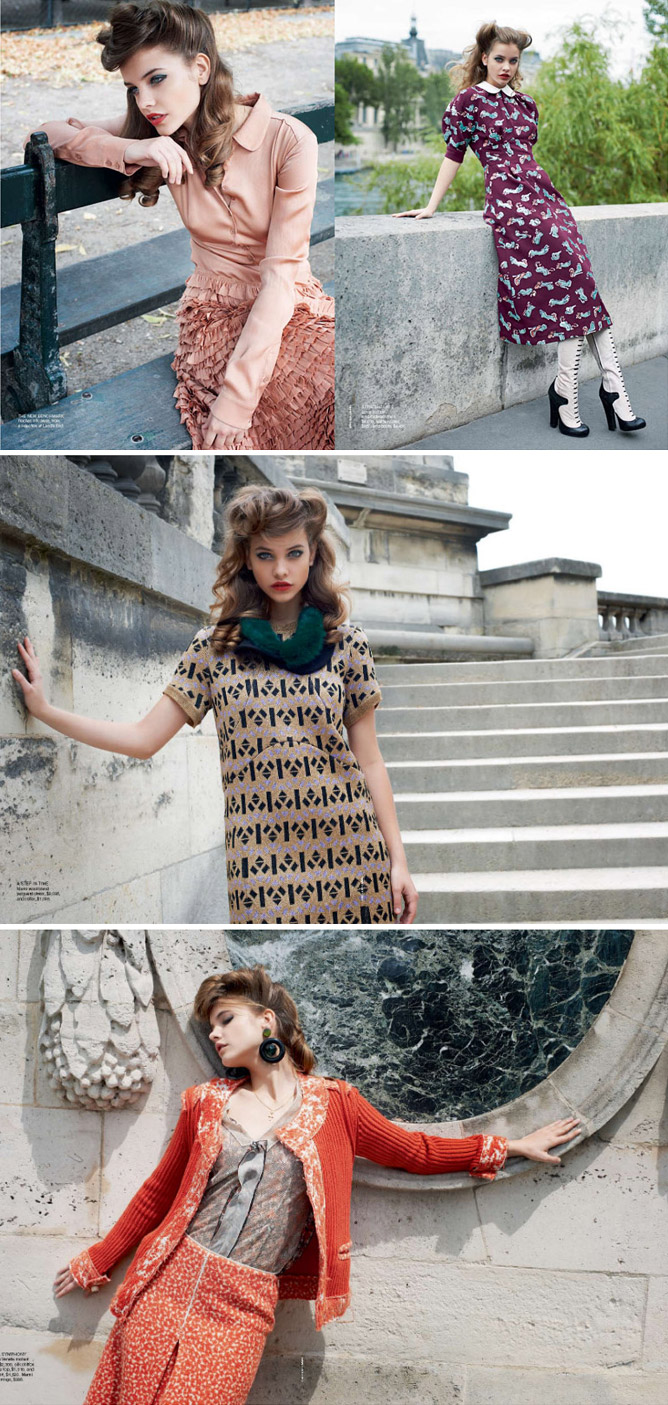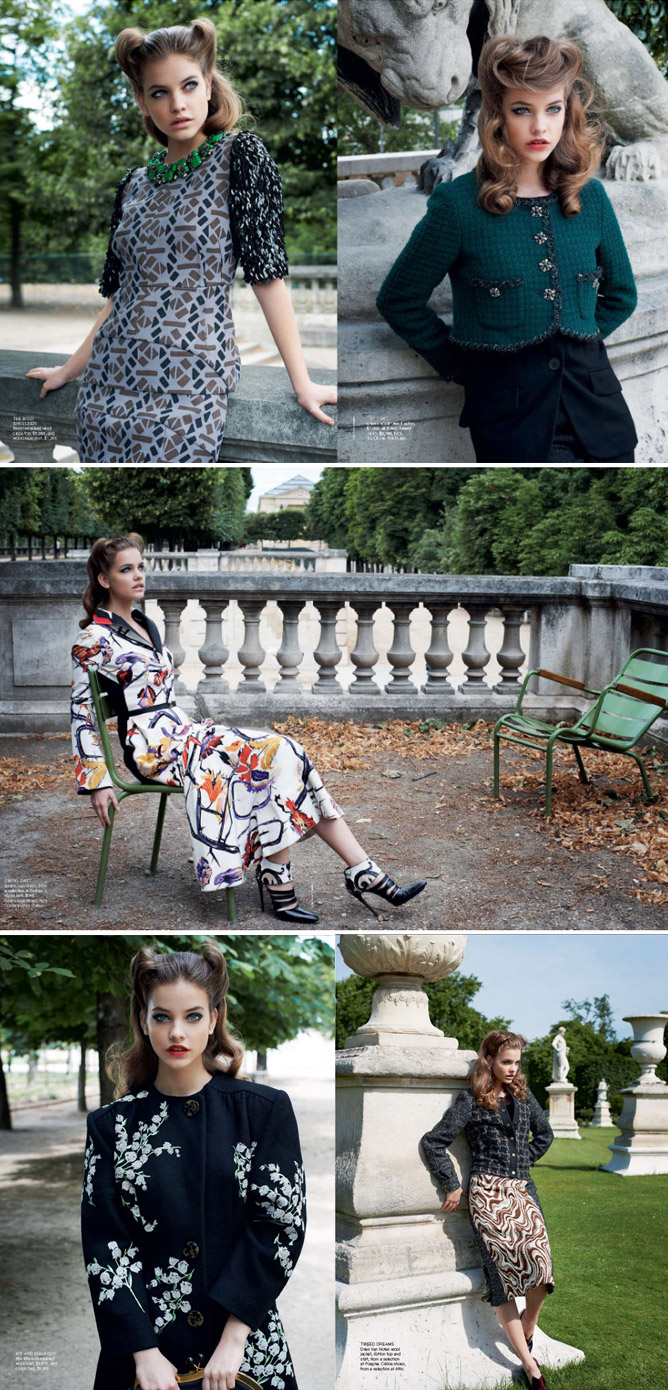 Enjoy your Sunday xx
Photos from fashiongonerogue.com
Embodying Old Hollywood Glamour…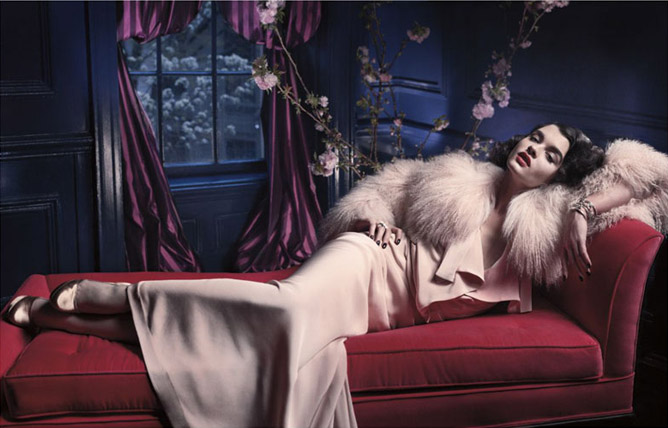 Old Hollywood glamour is something I continually aspire to achieve. It's that elegance, charisma and alluring iconic beauty that exudes unmistakable 'jena se qua' or something special you cannot quite place.
Elegance and glamour never goes out of style. Yet it is difficult to emulate. It is innate. What makes someone elegantly glamorous? Is it their clothes, style, behaviour? Maybe it is how they hold themselves and their self-belief? Icons of poise and sophistication – Audrey Hepburn, Grace Kelly, Jackie Kennedy, to name but a few – ticked all of those boxes. And their elegance is timeless – continuing to inspire and delight today.
The editorials below all celebrate that allure of Old Hollywood glamour and timeless beauty. From Crystal Renn's decedent editorial for Vogue Spain; to the light-filled 50's inspired beauty of Emma Stone's shoot for Vanity Fair; then finally Rachael Taylor's glamorous pics for Vogue Australia – all show striking beauty is truly timeless.
Crystal Renn wears opulent gowns from Gucci, L'Wren Scott, Prabal Gurung, Loewe and others.  Meanwhile, Emma Stone charms in striking red and white pieces from Chanel, Chloé and Oscar De la Renta, among others. While Rachael Taylor goes Gucci glam for Vogue Australia.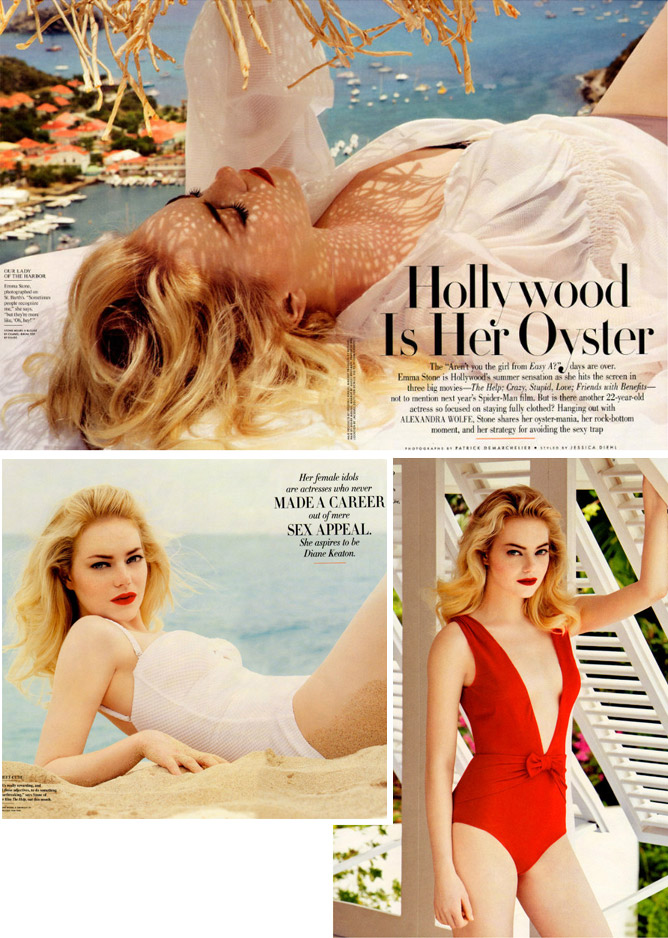 What does 'Old Hollywood Glamour' mean to you today? xx
photos from fashiongonerogue.com