Embodying Old Hollywood Glamour…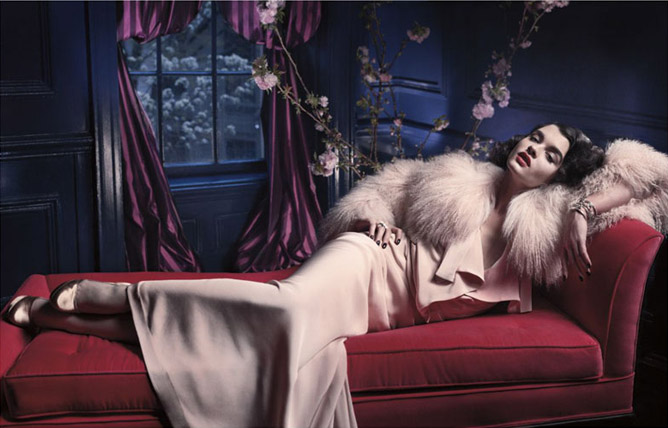 Old Hollywood glamour is something I continually aspire to achieve. It's that elegance, charisma and alluring iconic beauty that exudes unmistakable 'jena se qua' or something special you cannot quite place.
Elegance and glamour never goes out of style. Yet it is difficult to emulate. It is innate. What makes someone elegantly glamorous? Is it their clothes, style, behaviour? Maybe it is how they hold themselves and their self-belief? Icons of poise and sophistication – Audrey Hepburn, Grace Kelly, Jackie Kennedy, to name but a few – ticked all of those boxes. And their elegance is timeless – continuing to inspire and delight today.
The editorials below all celebrate that allure of Old Hollywood glamour and timeless beauty. From Crystal Renn's decedent editorial for Vogue Spain; to the light-filled 50's inspired beauty of Emma Stone's shoot for Vanity Fair; then finally Rachael Taylor's glamorous pics for Vogue Australia – all show striking beauty is truly timeless.
Crystal Renn wears opulent gowns from Gucci, L'Wren Scott, Prabal Gurung, Loewe and others.  Meanwhile, Emma Stone charms in striking red and white pieces from Chanel, Chloé and Oscar De la Renta, among others. While Rachael Taylor goes Gucci glam for Vogue Australia.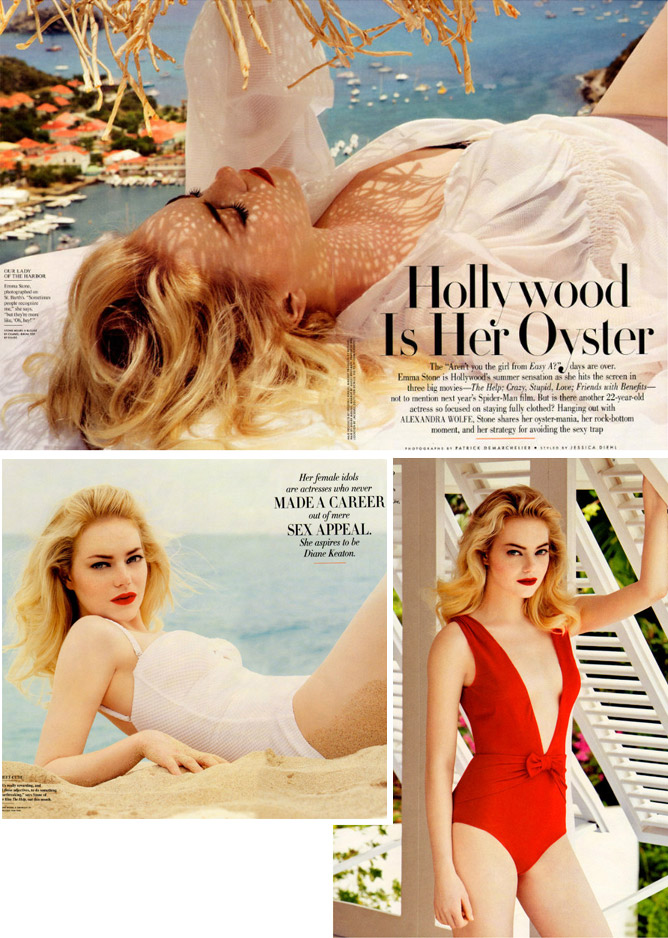 What does 'Old Hollywood Glamour' mean to you today? xx
photos from fashiongonerogue.com
Best Magazine Covers for August 2011…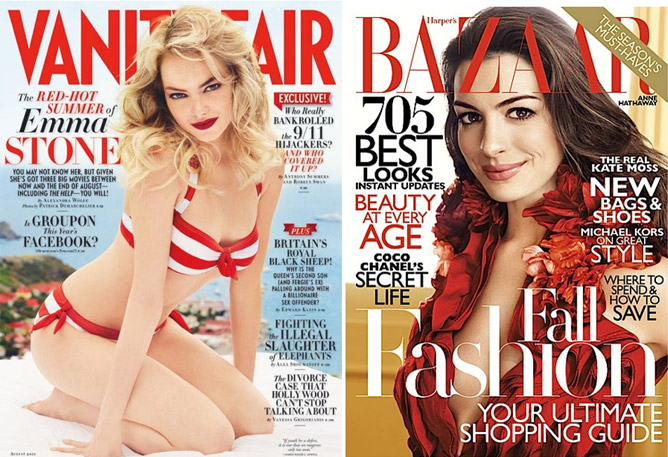 Hi, my name is Cara Gray and I am a Magazine Addict. I purchase several each month – sometimes even those in other languages!
And many times this is all down to the cover. The power of an exceptional Fashion Magazine cover can never be under estimated. The model (or celebrity); the fashion; the styling; the typography – all elements coming together to create a pure fashion fantasy.       
My favourite Covers so far for August 2011 are:
>> Emma Stone on the cover of Vanity Fair
>> Anne Hathaway for Harper's Bazaar US
>> Zoe Saldana covers Harper's Bazaar Russia
>> Mila Kunis gracing the cover of Flare Canada
Below are some of the gorgeous photos from Anne Hathaway's Harper's Bazaar feature. Wearing looks by Miu Miu; Max Mara; Prada; Valentino; and Alexander McQueen; Hathaway looks timelessly glamorous in this chic London editorial!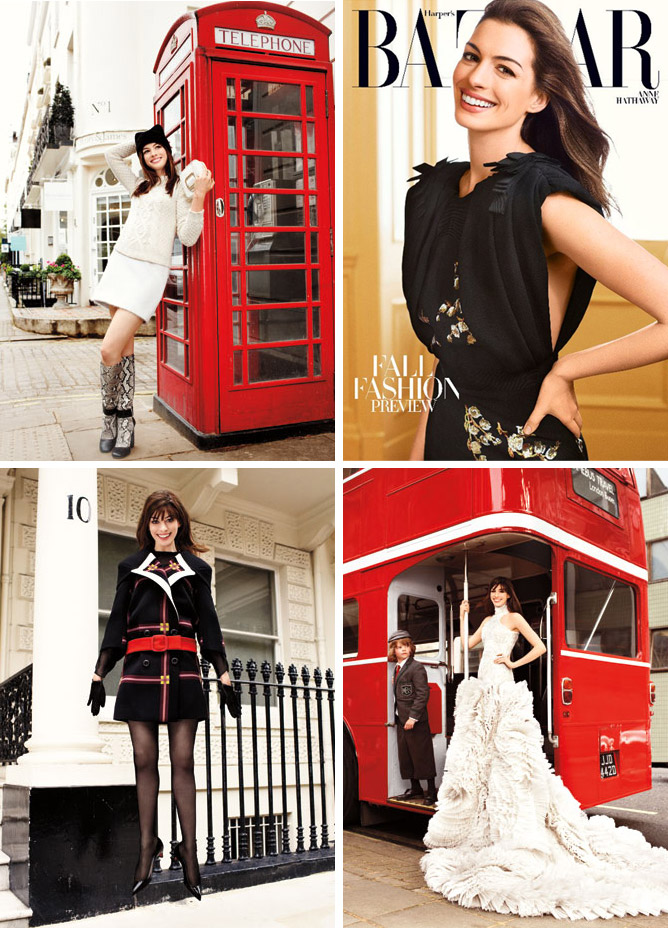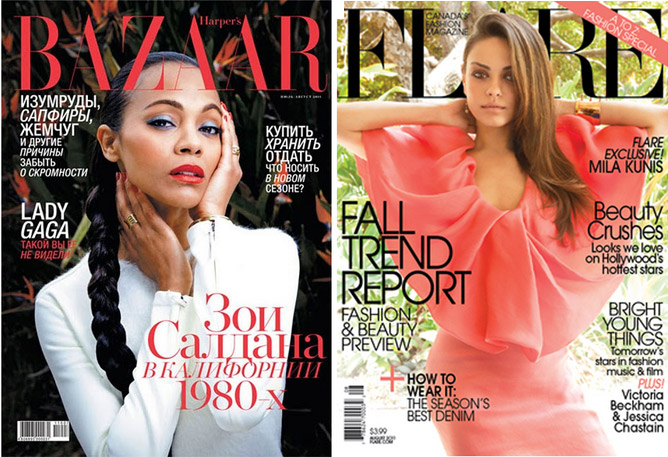 Which magazine is your 'must read' each month? xx
Photos from fashiongonerogue.com