Best Magazine Covers for August 2011…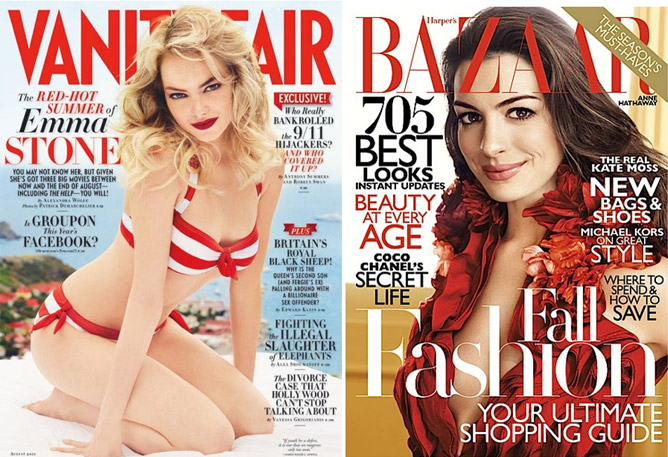 Hi, my name is Cara Gray and I am a Magazine Addict. I purchase several each month – sometimes even those in other languages!
And many times this is all down to the cover. The power of an exceptional Fashion Magazine cover can never be under estimated. The model (or celebrity); the fashion; the styling; the typography – all elements coming together to create a pure fashion fantasy.       
My favourite Covers so far for August 2011 are:
>> Emma Stone on the cover of Vanity Fair
>> Anne Hathaway for Harper's Bazaar US
>> Zoe Saldana covers Harper's Bazaar Russia
>> Mila Kunis gracing the cover of Flare Canada
Below are some of the gorgeous photos from Anne Hathaway's Harper's Bazaar feature. Wearing looks by Miu Miu; Max Mara; Prada; Valentino; and Alexander McQueen; Hathaway looks timelessly glamorous in this chic London editorial!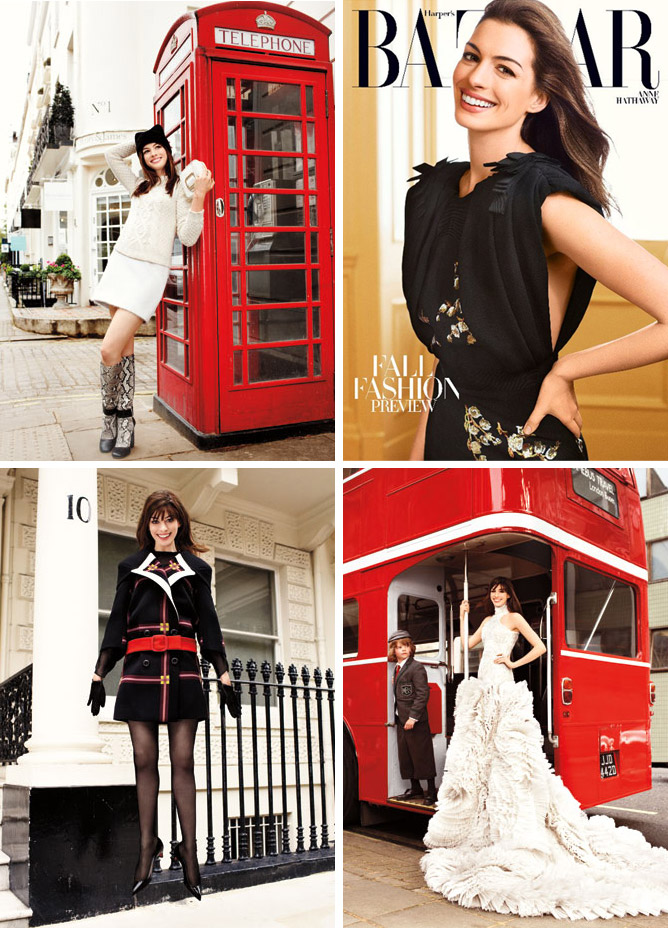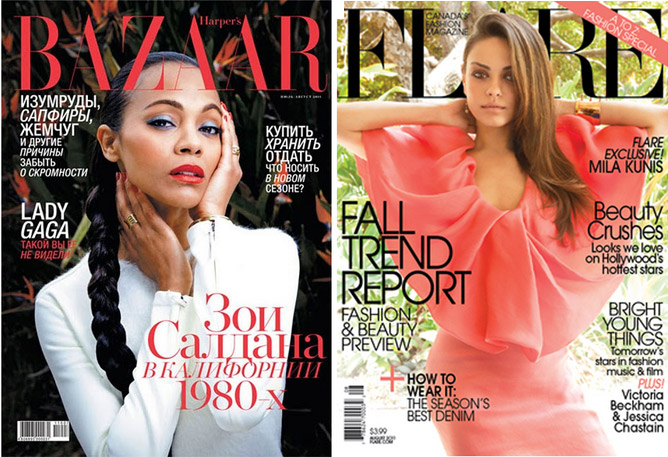 Which magazine is your 'must read' each month? xx
Photos from fashiongonerogue.com
Chic Easy Summer Pieces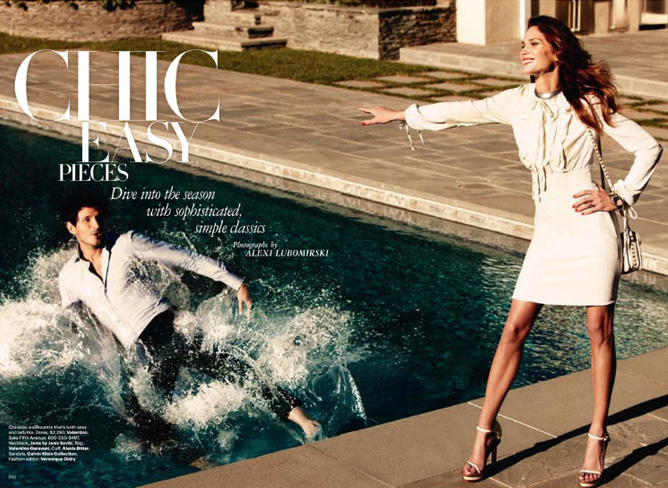 'Dive into the season with sophisticated, simple classics'
With my tropical holiday nearly coming to an end, I was instantly drawn to the stunning photos of Erin Wasson for Harper's Bazaar US May 2011.
Wearing key pieces for the Spring / Summer 2011 season by Giorgio Armani, Fendi, Marc Jacobs and more; Wasson's relaxed, elegance exudes 'holiday chic'. Joined by Andres Velencoso Segura; Wasson was styled by Veronique Didry and lensed by Alexi Lubormirski.
Love the crisp white suit; gorgeous Fendi pink; and striking Dior print for Summer…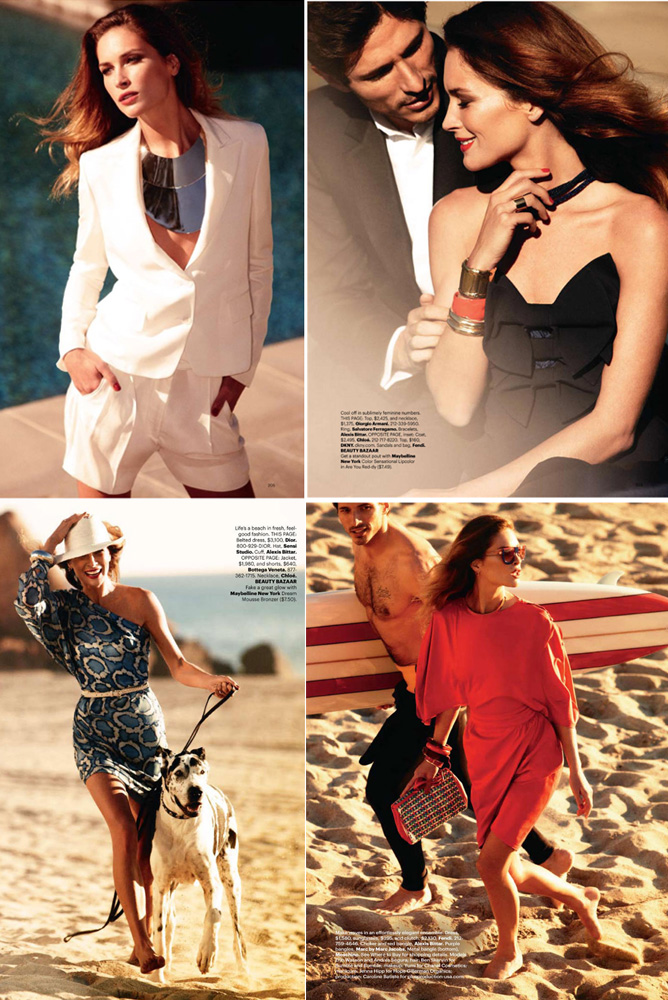 Are you getting inspired for the new season of dressing ahead? xx
Photos from fashiongonerogue.com