Brighton will always hold a special place in my heart and anything set in this gorgeous seaside town instantly captures my imagination.
As some of you may already know, I lived in Brighton in 2010 and have the most wonderful memories of it – spending time on the pier, relaxing on the pebbly beach and walking along the promenade. So when I saw Mulberry's gorgeous Spring / Summer 2012 campaign I instantly feel in love.
Mulberry's darling campaign, featuring Lindsey Wixson and Frida Gustavsson, was shot on Brighton beach overlooking the iconic pier.

The campaign was inspired by Creative Director Emma Hill's childhood memories of English seaside's. Perfectly catering for an English summer, Hill'S collection also features lightweight layering, ribbed leggings, anoraks and cropped leather jackets.
The spring brights in lemon yellow and pastel stripes are perfectly accompanied by delightfully oversized ice-creams, Brighton Rock Candy, and of course, Mulberry's must-have IT accessories.
What a beautiful collection and extraordinary campaign xx
Photos from fashiongonerogue.com
A Very Fashionable Christmas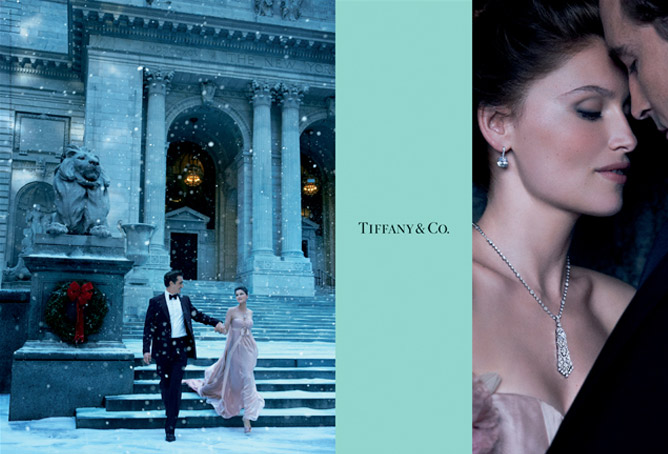 It's beginning to look a lot like Christmas…
With just over a month until Christmas Day, the festive fashion spirit is beginning to shine.
– – – – – – – – – – – – – – – – – – – – –  
Tiffany's Christmas Campaign
Each year I eagerly await the release of Tiffany's Christmas campaign. Romantic, whimsical and enchantingly beautiful, Tiffany's always manage to perfectly capture the wonderful essence of Christmas. Breathtaking New York, precious white snow, beautiful couples and exquisite jewellery – Tiffany's campaigns are unlike any other. And this year is no exception.  J'dore Tiffany's!
A Very Lanvin Christmas
Alber Elbaz of Lanvin has designed Claridge's iconic Christmas tree. Elbaz's darling sketch of his exquisite Christmas vision, pictured right, has been unveiled and it looks positively Lanvin perfection!
Of being given the Christmas tree honor, Elbaz said: "The concept of the Christmas Tree decoration is to create an installation that carries the spirit of Lanvin, an infusion of tradition and modernity at the same time. The tree is to emanate and bring heartwarming joy to all who work and stay as guests at Claridge's hotel: It's my way to wish them a very Merry Christmas."
The 2009 and 2010 Claridge's Christmas trees were Dior inspired and created by John Galliano. The Lanvin tree will be unveiled on November 22nd and will be on display in the iconic lobby until January 2nd.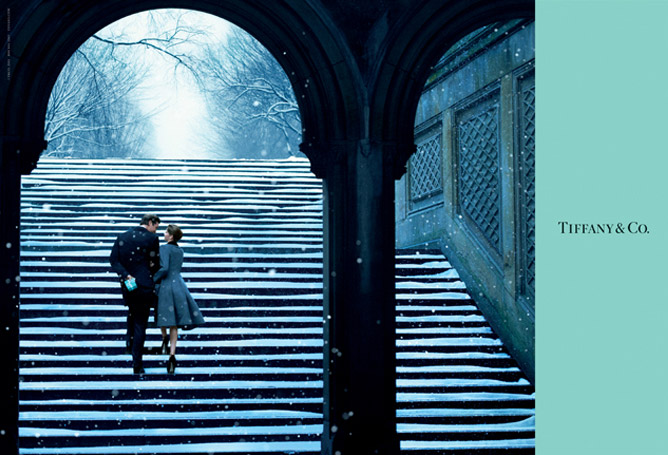 Are you beginning to feel the festive Christmas spirit? xx
Photos from vogue.co.uk & google images
The Fall Fashion Campaigns – Take 2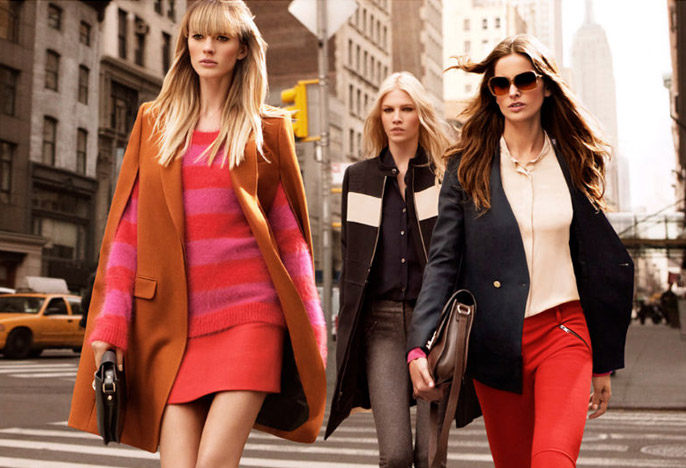 Take Two – more of the latest Fashion Campaigns for Fall…
– – – – – – – – – – – – – – – – – – – –
DKNY
Featuring Anne Vyalitsyna, Izabel Goulart and Aline Weber, the DKNY Fall campaign is all about chic modern power dressing. The shots burst with darling stripes, tweeds and brights – perfect for a fashionable Fall.  Effortlessly cool, New York Chic…

– – – – – – – – – – – – – – – – – – – –
Stella McCartney
Natalia Vodianova looks as though she is in Wonderland for the Stella McCartney Fall 2011 campaign. Returning as the face of the Stella McCartney label, Vodianova exudes pure natural beauty in polka dots and oversized comfy knits. Simply stunning…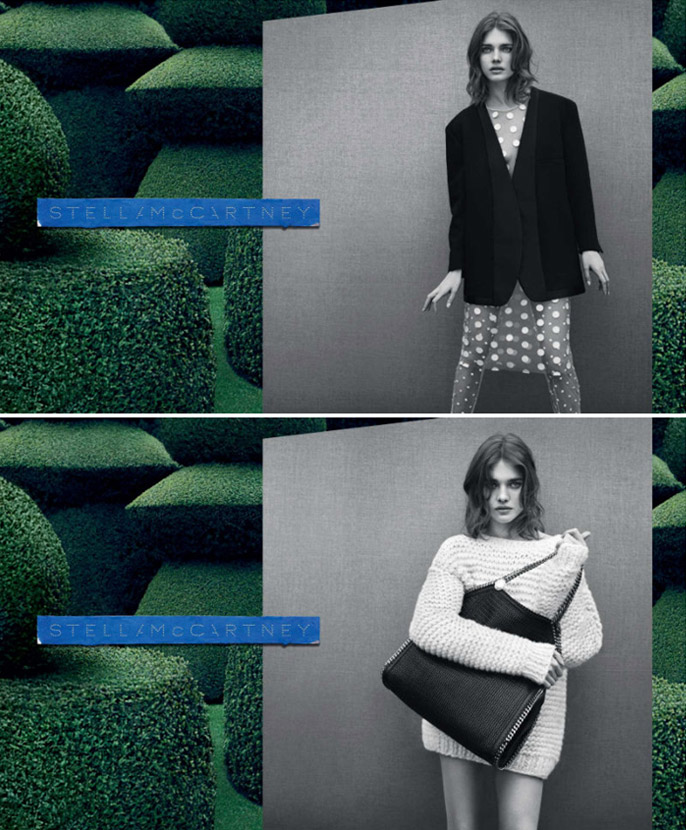 – – – – – – – – – – – – – – – – – – – –
Alberta Ferretti
Arizona Muse goes 60's cool for the Alberta Ferretti Fall 2011 Campaign. In a cosy setting, Muse exudes confidence and swinging 60's sophistication in striking colours and iconic shapes. Adore…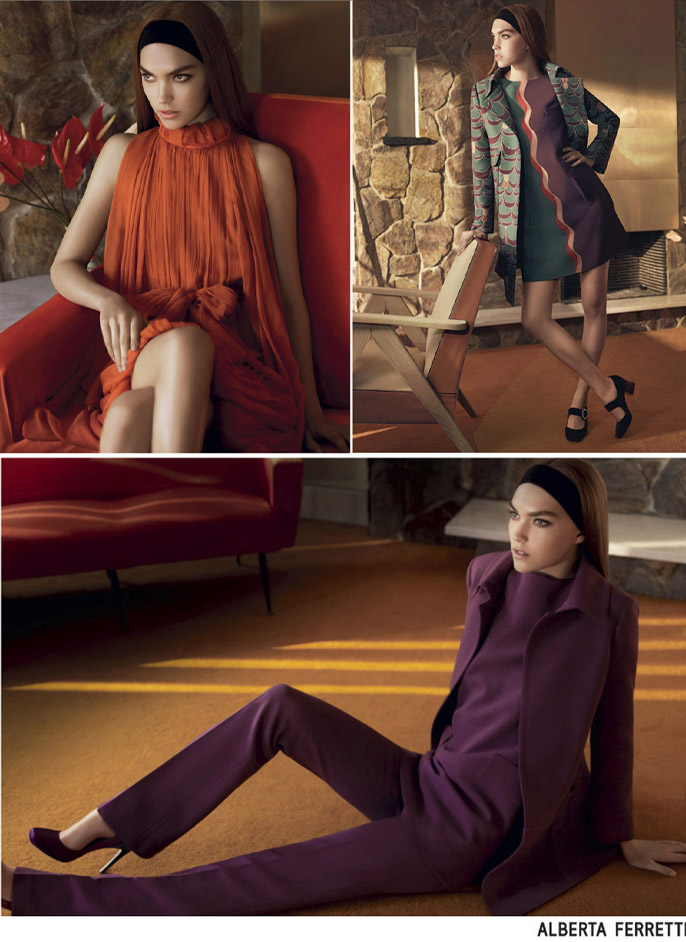 – – – – – – – – – – – – – – – – – – – –
Elie Saab
Elegant and sexy – the Elie Saab woman is enchantingly alluring. Juju Ivanyuk wears the label's form fitting, sharply tailored looks to perfection for the Fall 2011 campaign. Divine…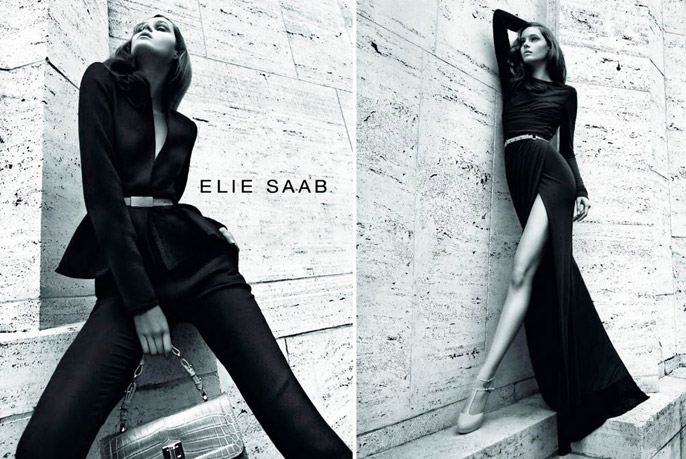 – – – – – – – – – – – – – – – – – – – –
Donna Karan
Donna Karan's Fall 2011campaign explores a day in the life of a busy yet exquisitely elegant New York woman. Isabeli Fontana is the sophisticated, refined woman we are following. Wearing beautiful pieces with an iconic nostalgia to them, the collection draws on the past in a divine colour palette of silver tones. Elegance personified…

– – – – – – – – – – – – – – – – – – – –
Valentino
Seductive, Romantic and Enchanting – the Valentino campaign features Jac Jagaciak, Caroline Brasch Nielsen, Ruby Aldridge, Sara Blomqvist and Kim Dall Armi for Fall 2011. Radiating mysterious glamour the looks include delicate light-weight dress and elegant accessories. Heavenly…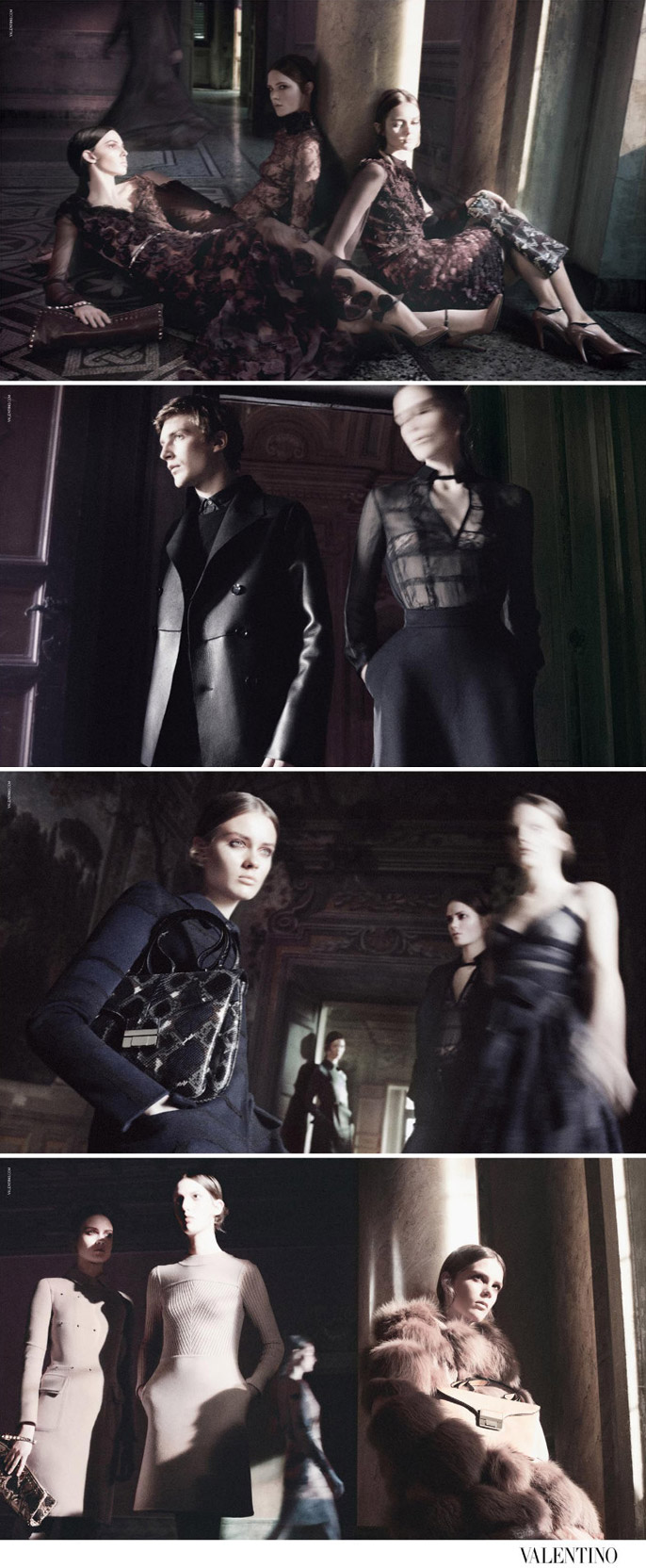 – – – – – – – – – – – – – – – – – – – –
Michael Kors
Karmen Pedaru and Simon Nessman prepare for a night out on the town in the Michael Kors Fall 2011 campaign. The couple ride in the back of a limo in looks that evoke pure 70's glam. Sexy, sophisticated, modern day glamour at its finest…

– – – – – – – – – – – – – – – – – – – –
Which Fall campaigns best represent your style? xx
Photos from fashiongonerogue.com