Effortlessly straightforward; seductively streamlined– a sharp yet simple silhouette is the epitome of chic.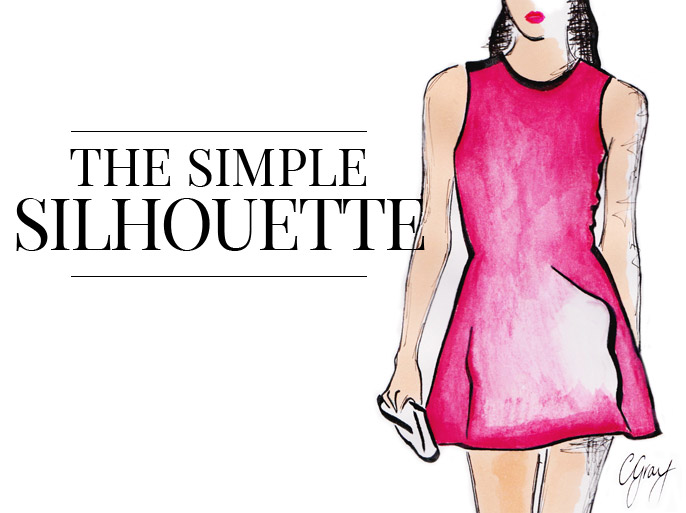 "Simplicity is the keynote of all true elegance." – Coco Chanel
Appearing on the Victoria Beckham Spring / Summer 2013 runway, this sleek silhouette was the height of nonchalant style. With her ever growing portfolio of exquisite designs, Victoria Beckham demonstrated that with a bold burst of colour, a sharply tailored cocktail dress can be heightened from the potentially mundane to très magnifique with that delicate, restrained touch.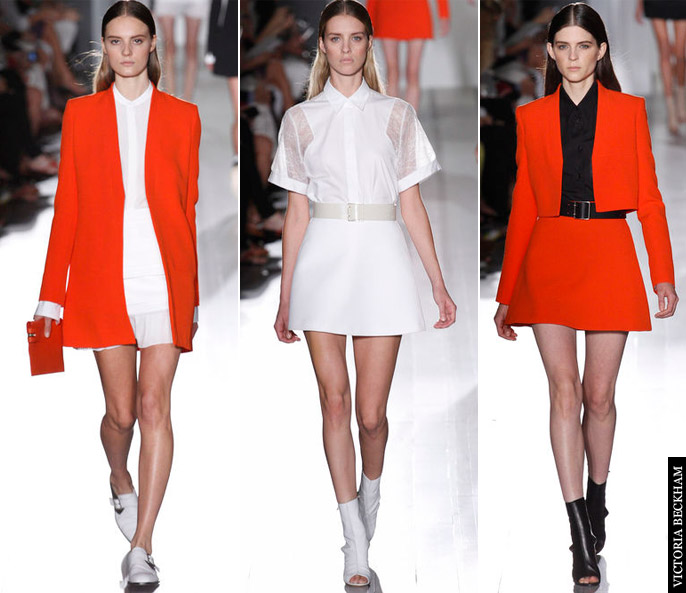 Chic Simplicity
Favoured by designers who emphasise modern, timeless designs – just think of Phoebe Philo at Celine and her extraordinary restraint when creating classical pieces women will cherish for decades to come.

Distinctly feminine and wearable, Stella McCartney is another designer who understands a sharp cut can exude an unmistakable 'grown-up' allure.

Artfully structured, a simple tailored piece can do wonders for the figure. Tailoring can slim and flatter your body in spectacular ways. Honing her skills with Savile Row tailor Edward Sexton, McCartney became renowned for her precision cuts and distinctly feminine take on simplicity. Her highly coveted trouser suits and cocktail dresses have been worn by many of the world's most stylish and are the perfect style inspiration for any modern day woman aspiring to achieve that chic, elegance.
Note: When adopting a 'less is more' philosophy, be sure to place a strong emphasis on the fit, quality and silhouette.

Will you embrace the 'simpler life'? xx
Photos from style.com
Ok I will admit it, I have a stripe obsession. Classic, elegant and with a chic minimalism – the iconic striped shirt is a wardrobe must-have.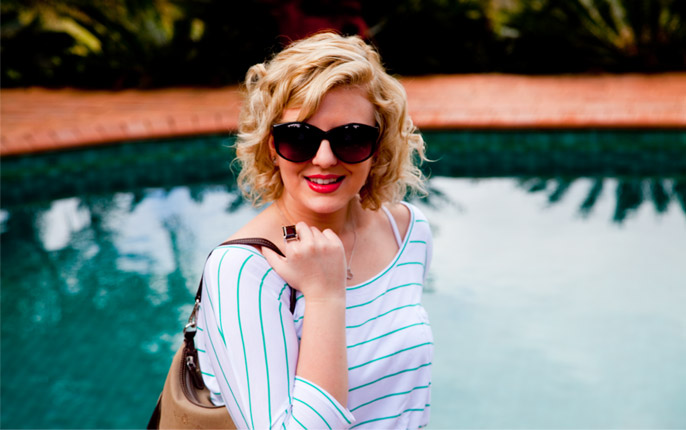 I have several striped shirts (skirts and dresses!) in various colours in my closet. This Witchery white shirt with green stripes is comfortable yet effortlessly polished – throw it on and go! I am also currently in love with cat-eye sunglasses! The lenses exude that Old-Hollywood glamour and movie-star appeal. Just looking at them makes me want to jet-set off to a far away location.
Today I had a wonderful day of relaxation, family and fun. I wore my Witchery striped top with my Stella McCartney for Target skirt; Oroton cat-eye sunglasses; and Prada handbag. I started off the morning by having my nails done; before a lovely lunch with my family; and movie night at home with my husband… a gorgeous day xx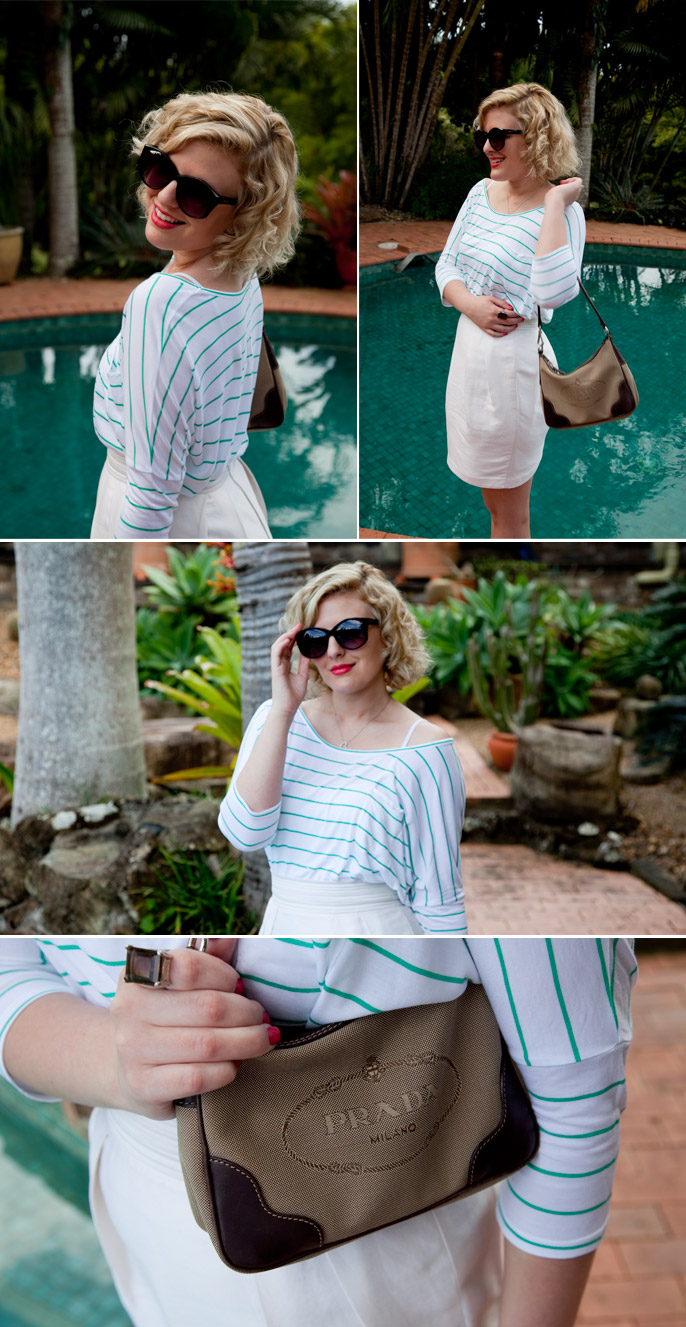 I hope you all had a wonderful day! xx
The eye make-up palettes from the Fall collections were full of technicolour delights. From vivid orange to hypnotic green, the eyes have it in candy colours that pop perfect for your Easter long weekend.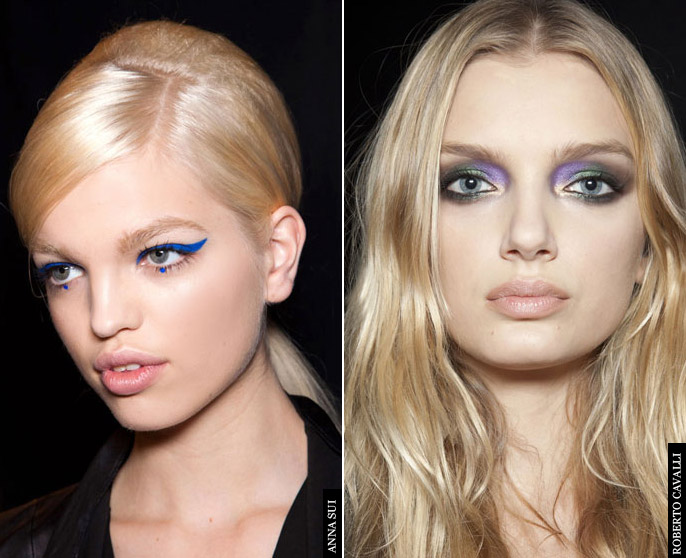 Atmospheric eye make-up has a retro elegance for Fall. Take your cue from rich hues; bold lines; and an explosion of concentrated colour – across the lids, lashes & lips.
Statement making peepers appeared across the runways. At Prada, futuristic eyes had a Mad Max inspiration. Black was painted around the eyes and finished with bursts of orange intensity at the brow. Prabal Gurung's brilliant blue plumes evoked a striking peacock; while at Stella McCartney lashes were layered in beautiful blue mascara.  
At Anna Sui, theatrical cobalt blue eyeliner flicks made a startlingly beautiful impression. To create the look, a thick liquid line was drawn along the models' upper lashes with an upward flick on the end. The inner rim was traced with a white pencil to open the eye, before a coat of mascara added a dramatic 60's feel.
Inspired by candy coloured brights, eye make-up is delicious enough to eat this Easter…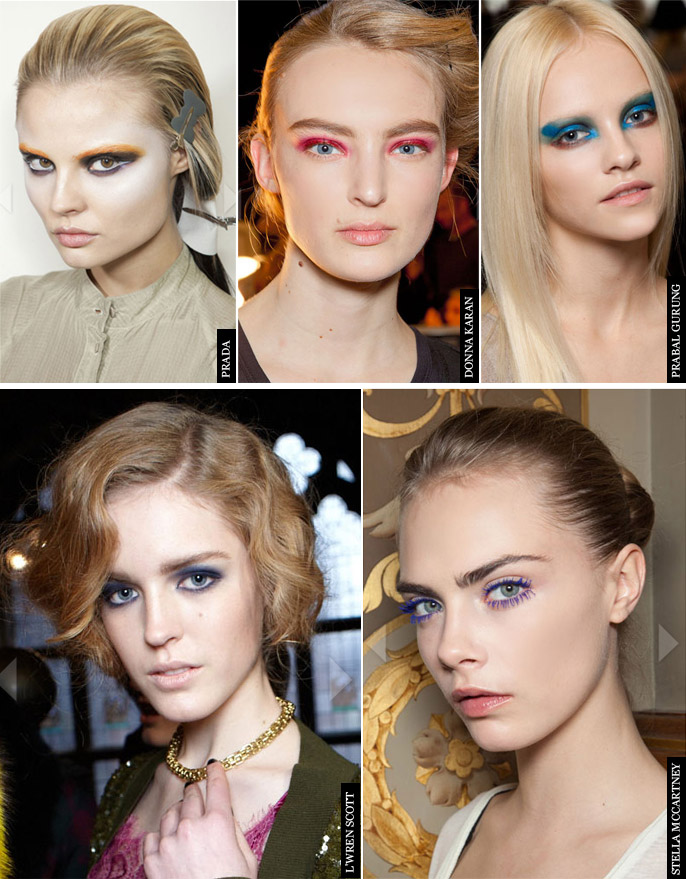 Will you embrace candy coloured eye make-up? xx
Photos from style.com / harpersbazaar.com