Effortlessly straightforward; seductively streamlined– a sharp yet simple silhouette is the epitome of chic.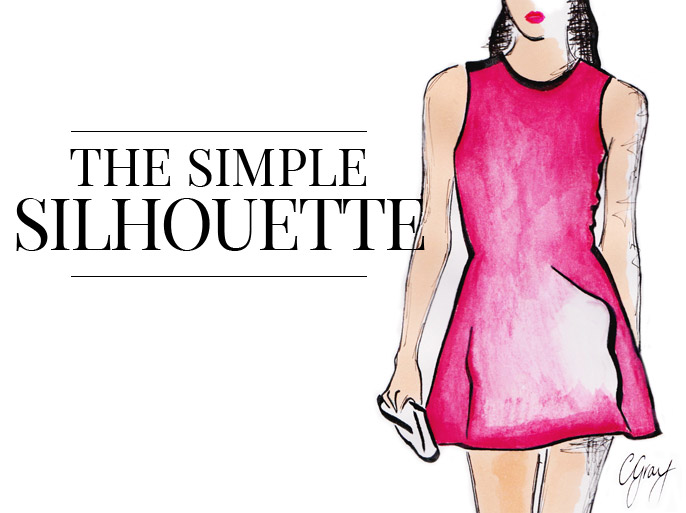 "Simplicity is the keynote of all true elegance." – Coco Chanel
Appearing on the Victoria Beckham Spring / Summer 2013 runway, this sleek silhouette was the height of nonchalant style. With her ever growing portfolio of exquisite designs, Victoria Beckham demonstrated that with a bold burst of colour, a sharply tailored cocktail dress can be heightened from the potentially mundane to très magnifique with that delicate, restrained touch.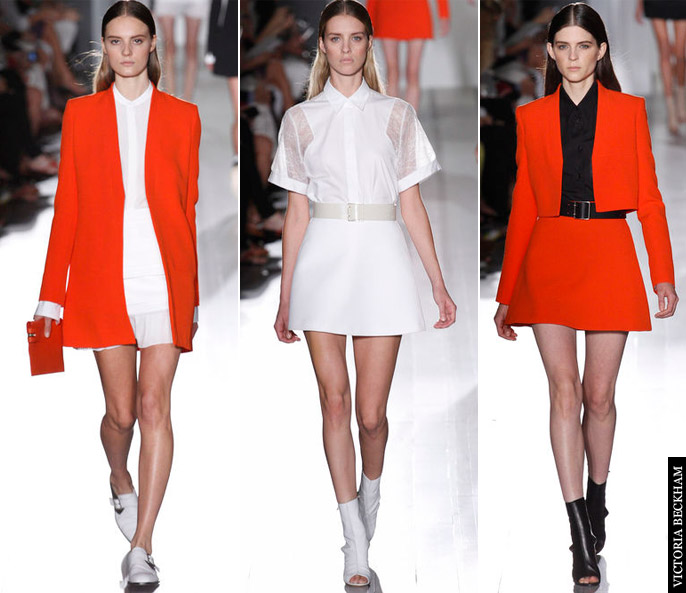 Chic Simplicity
Favoured by designers who emphasise modern, timeless designs – just think of Phoebe Philo at Celine and her extraordinary restraint when creating classical pieces women will cherish for decades to come.

Distinctly feminine and wearable, Stella McCartney is another designer who understands a sharp cut can exude an unmistakable 'grown-up' allure.

Artfully structured, a simple tailored piece can do wonders for the figure. Tailoring can slim and flatter your body in spectacular ways. Honing her skills with Savile Row tailor Edward Sexton, McCartney became renowned for her precision cuts and distinctly feminine take on simplicity. Her highly coveted trouser suits and cocktail dresses have been worn by many of the world's most stylish and are the perfect style inspiration for any modern day woman aspiring to achieve that chic, elegance.
Note: When adopting a 'less is more' philosophy, be sure to place a strong emphasis on the fit, quality and silhouette.

Will you embrace the 'simpler life'? xx
Photos from style.com
Somewhere Over The Rainbow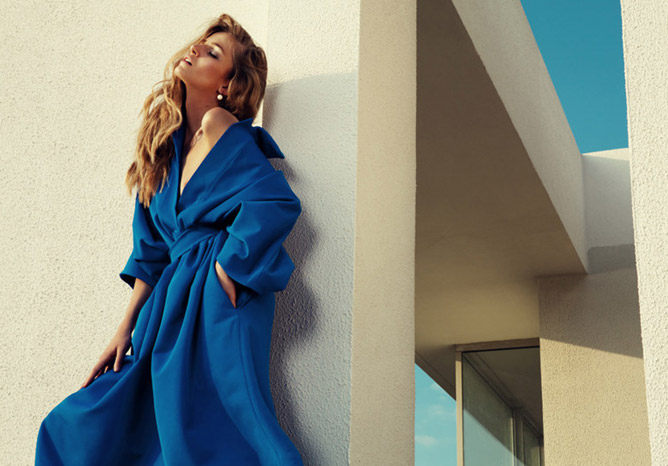 Choose Your Own Technicolour Dreamcoat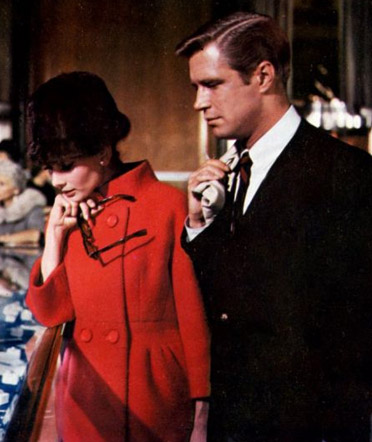 Fight off the blues, or the 'mean reds' as Holly Golightly so elegantly puts it, with winter coats so vibrantly exuberant you may just need to unpack your shades.
Forget the monochromatic tones; a perfectly tailored coat in a splash of decedent, rich colour can become your luxe wardrobe staple.  Across the Fall collections, from Proenza Schouler, The Row and Céline, amongst others, colourful coats made for an elegant, vibrant and expected twist on sharp tailoring.
Whatever your style and body shape, there is a colourful coat to suit your individual Winter needs. Nipped in at the waist in a classic feminine silhouette, prominent at The Row and Yves Saint Laurent; boxy, boardroom chic at Dolce and Gabbana; or streamlined, sexy sophistication at Céline – fall into warm, delightful, investment pieces of luxury this season…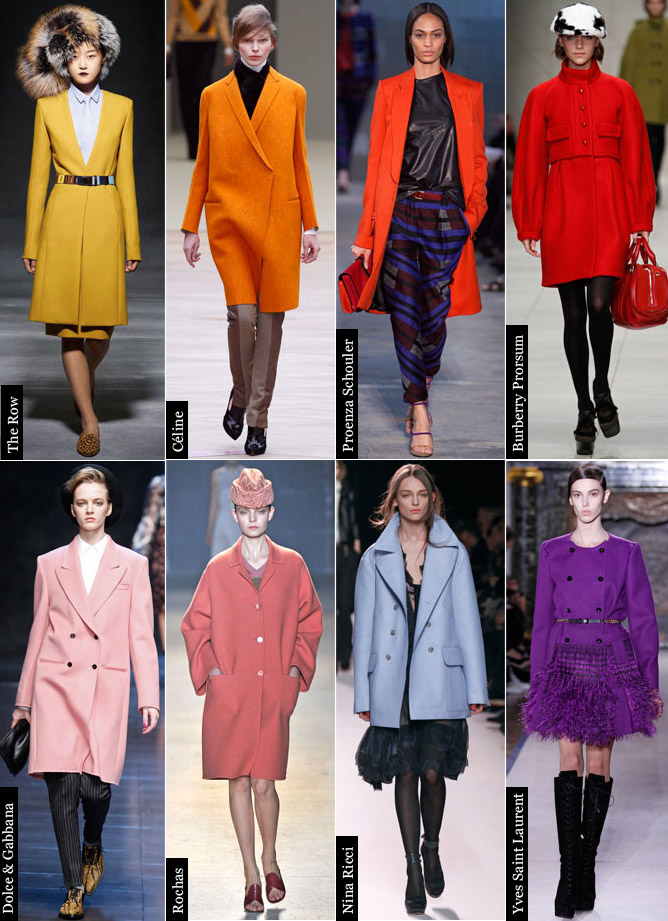 What do you think of a colourful coat for Fall? xx
Photos from harpersbazaar.com / harpersbazaar.com / google images
The Power Of Pink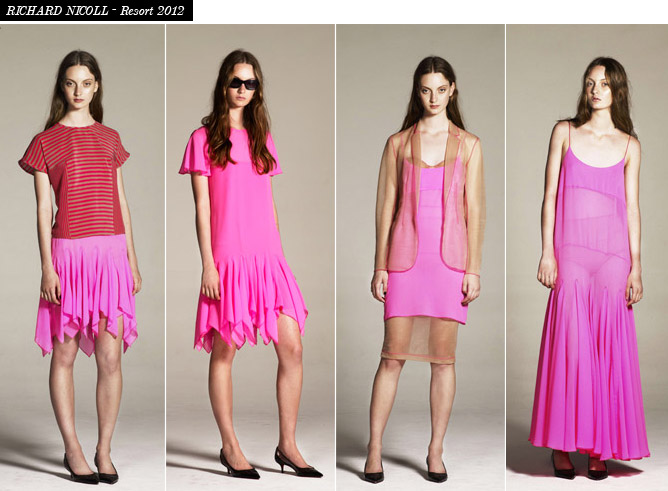 Across the Resort 2012 collections, pink was brightening the runway and bringing with it a breath of fresh fashion air.
From Michael Kors to Richard Nicoll (pictured above), pink is the go to colour for fun, feminine, frivolity this coming season.
If you haven't noticed, from the colours used on UptownTwirl.com, I am already a pink addict. And taking a closer look at the Resort 2012 collections has only reaffirmed my love of this invigorating, passionate colour.
Wear pinks across the colour palette from cotton candy to luscious watermelon. Whether you embrace precious pink from head to toe, a la Richard Nicoll style; work with a pretty tonal palette of pastel pinks, as seen at Bottega Veneta; or go bold in pink and black inspired by Michael Kors – a delightful shade of pink can be perfect for any occasion and on anybody.
Still not certain? You can always dip your toe into pink with separates. Pair pink separates with neutral shades – from white to grey or chocolate, for a classically chic look. The Chloé pink trousers worn with a crisp white shirt is simply too-die-for!  Do And don't forget, pink heels or a gorgeous pink handbag will also make an dynamic impact…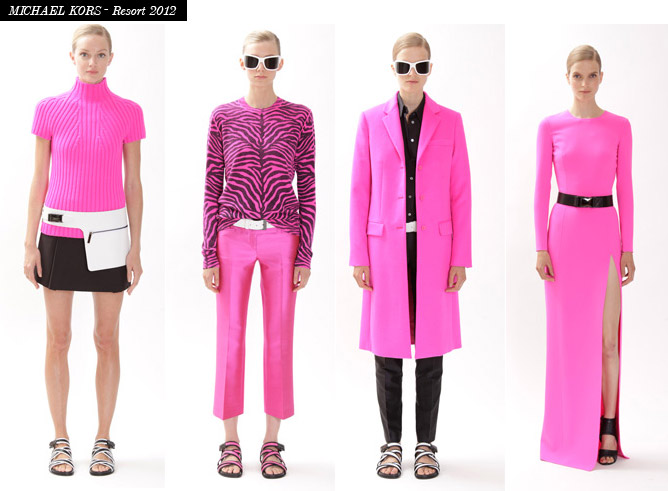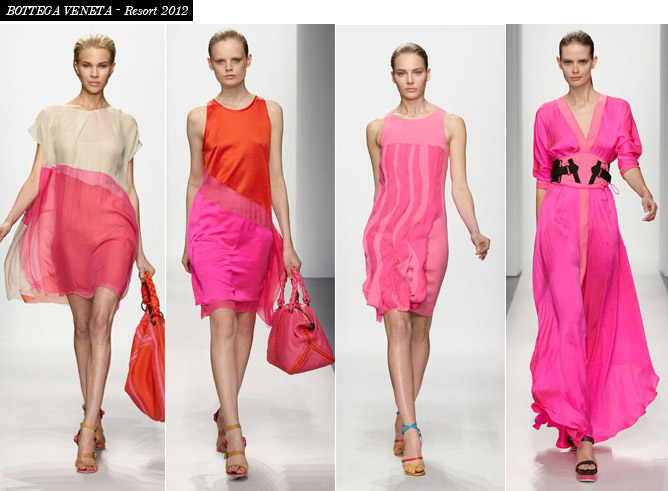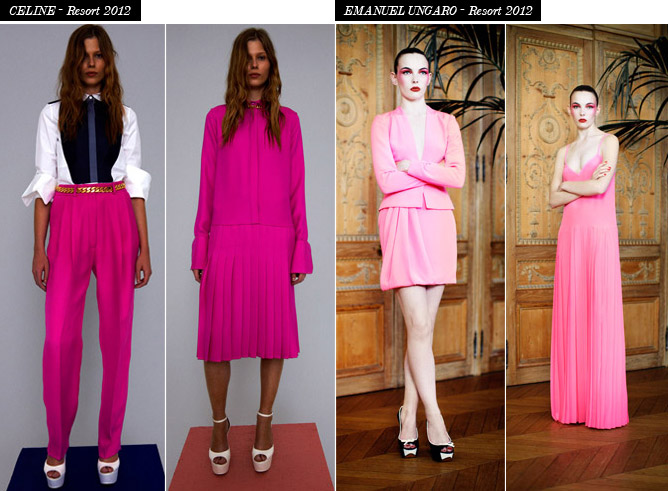 Will you adopt a 'think pink' attitude for your wardrobe? xx
Photos from style.com