The London runways became a tangerine dream for Fall 2012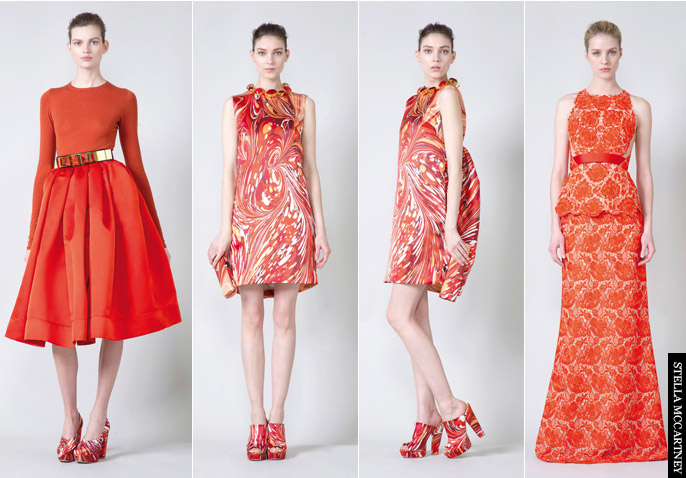 From tangerine to blood orange; this is a striking colour palette for Fall. Packing a high-glamour punch; orange can light up a room and delight the senses. It's refined yet fun; both elegant and sensual; classic but always bold.
This vibrant, zesty hue made an appearance at Mulberry, Stella McCartney, Issa, Jonathan Saunders and more.
At Stella McCartney tones of orange were swirled in an exquisite marble print; while an evening gown in orange lace was truly breathtaking (pictured above). At Issa, orange also appeared in a striking print (dress & tights) and in a gorgeous lace gown (pictured above). Both floor-length lace gowns, with streamlined silhouettes and popping bursts of tangerine intensity, will make for brilliant red-carpet moments…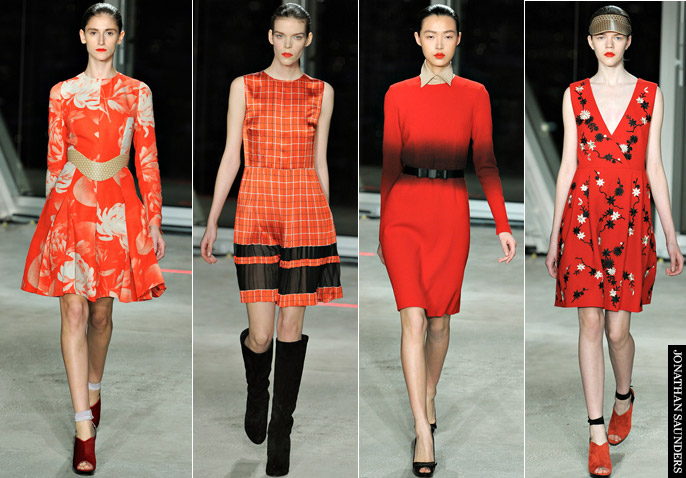 Will you embrace orange for Fall? xx
Photos from style.com
Stella McCartney Spotlight; Designer Profile; and Fall 2012 Collection Review Coming Soon…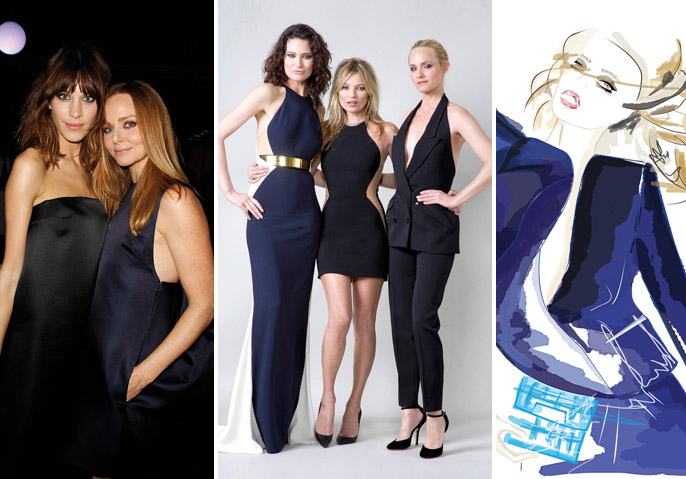 Love Cara xx
Finding The Perfect LBD This Party Season
The little black dress – so iconic it is often referred to as simply the 'LBD' – is a fail-safe look during the festive season (well any season for that matter).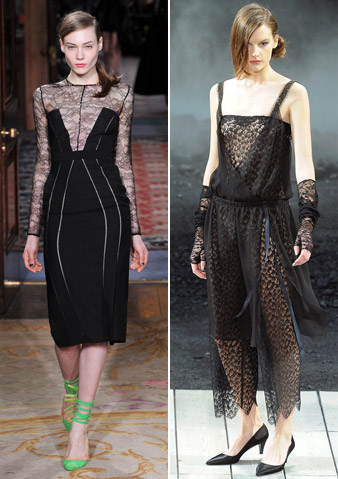 Made an essential item in every woman's wardrobe by Coco Chanel in the 1920's; it has been worn by the world's most stylish for nearly a century. From Grace Kelly to Marilyn Monroe – the little black dress is sexy, sophisticated and irrevocably chic.
Perhaps the most iconic of all little black dresses, Audrey Hepburn's Breakfast at Tiffany's gown, designed by Hubert de Givenchy, came to epitomise the chic just powerful impact a LBD could have. And when it was auctioned in 2006, it set another standard, selling for £410,000 – well over its asking price. Never ever under estimate the value of true style.
While the little black dress remains a sample across seasons and trends, it is constantly revitalised for the times. As Karl Lagerfeld once said: "Since it was invented there has always been a little black dress in the spirit of the moment. Women are never over- or underdressed with a little black dress. A woman never looks bad in one; she can always trust that look."  
Here are a few of the most coveted little black dress styles this season…
– – – – – – – – – – – – – – – – – – – – – – – – – – – – – – – – – – – – – – – – – – – – – – – – – –
Lace
The little lace dress is a style statement. Feminine, fresh and refined; it can take you from day (wear with sweet ballet flats) to evening glamour in an instant (simply add polished heels and go). The new use of lace is all about polished beauty. Très chic…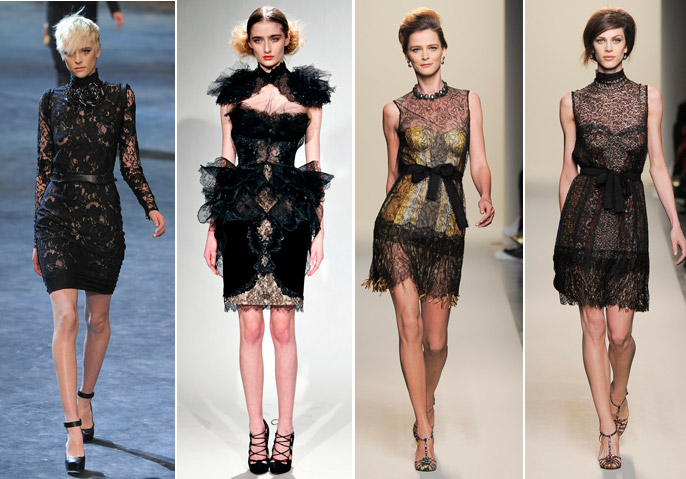 Prints
Romantic, Feminine and ever-so chic – the polka dot returned as the print of the season. See on Kate Winslet and Liv Tyler; Stella McCartney's polka dots sat on delicate chiffon over glimpses of seductive skin. While at Miu Miu, swallows became the sweetest print for Fall. Simply exquisite…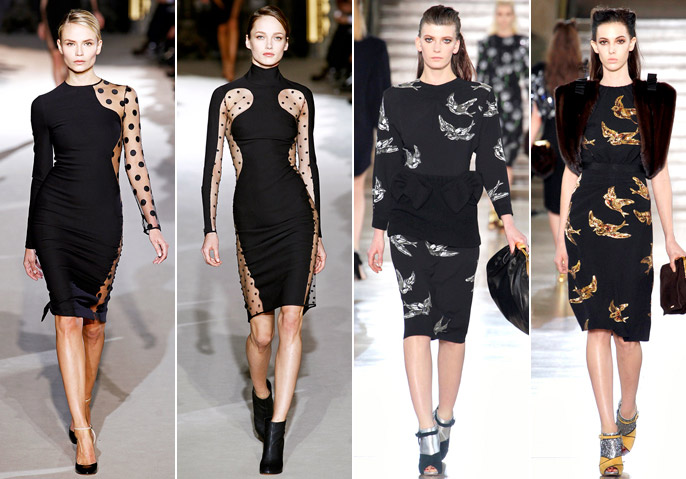 What is your fail-safe party dress of the festive season? xx
Photos from style.com & google images