Modern-day style icon Olivia Palermo graces the cover of Tatler Russia in a rainbow of darling colour…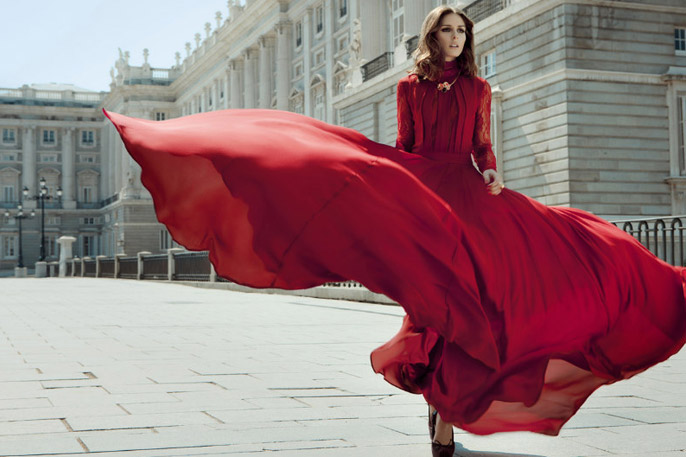 The fashion starlet, model and actress, who has become known for her impeccably polished wardrobe, is one of the most watched style muses of today. Favouring classic pieces and gravitating towards sharp tailoring, Palermo's style is timelessly chic and effortlessly glamorous.
This editorial for Tatler Russia evokes the allure of Palermo's feminine style.
Wearing beautiful brights from Elie Saab, John Galliano, Marni, Miu Miu, Giorgio Armani and others, the imagery has a refined beauty and yet playful spirit. Shot in Madrid by Santiago Esteban, the editorial is a sweet mix of elegance and whimsy – perfect for envisioning an opulent Summer romance…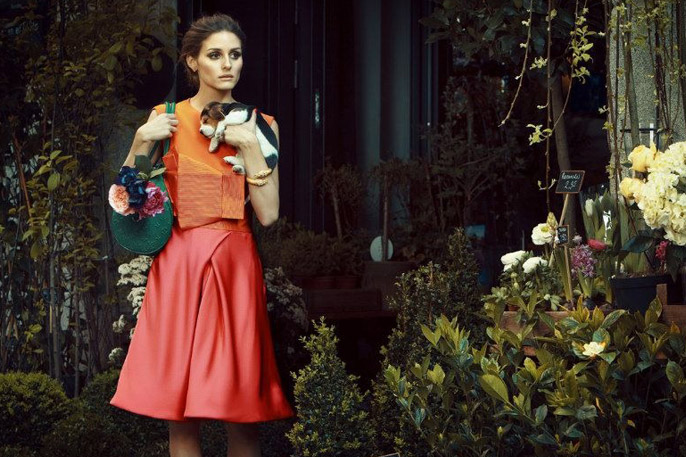 "Fashion is something that interests me on a daily basis – it started when I would see my mother and aunt get dressed up and go out at night in the city."
– Olivia Palermo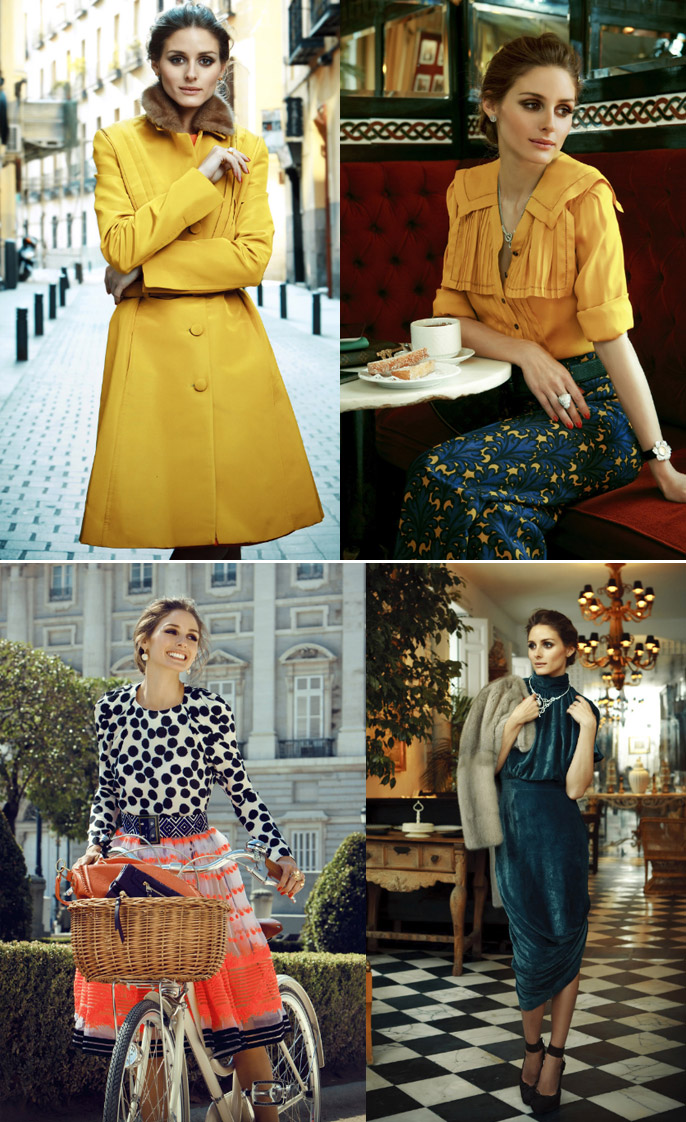 Happy Weekend! xx
Photos from fashiongonerogue.com
Favourite Pieces…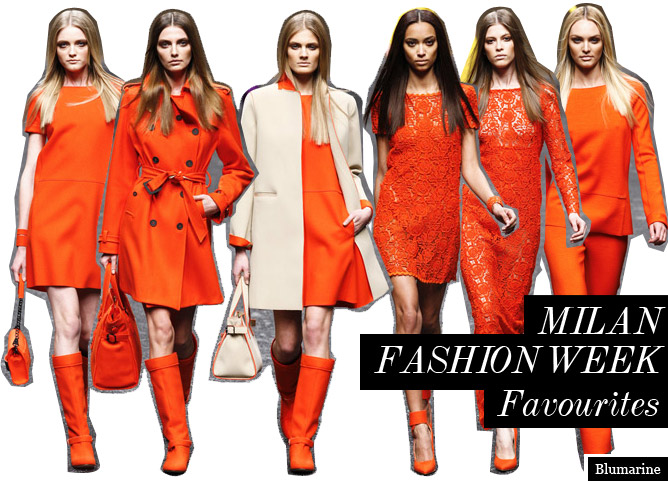 Milan Fashion Week – Fall 2011
With Milan Fashion Week now over and Paris about to get underway, I have chosen my favourite pieces from a week full of 'La Dolce Vita'. The incredible colour, texture and styling of Milan is always extraordinary and the exquisite offerings for the Fall season are no different.
Let's just say, if the four major fashion weeks (New York, London, Milan and Paris) were my children, Milan would definitely hold a special place in my heart. I love how no matter what the rest of the world's designers are feeling, those in Milan are always offering exuberant colour and intoxicating prints. Home to Prada, Marni, Pucci and Cavalli (to name but a few) – Milan Fashion Week is no shrinking violet. It is for the lovers of fashion who simply won't dress quietly when there are so many delicious flavours to be tried!
Some Of My Favourite Pieces…
Across the Milan catwalks colour took to the catwalk in a kaleidoscope of shades and tones. Blumarine startled everyone when the first two dozen looks down the runway were in beige and black! They were calm, sophisticated pieces and beautiful in their own right… but this was Blumarine we were watching! But the exuberant colour didn't stay away too long and soon enough head-to-toe colour took centre stage. Models wore solid orange, yellow, purple and blue from collar to boot. LOVE the trench coats lined in colour and those shift dresses with matching boots! ADORE the fun 60's feel of the collection.
Karl Lagerfeld and Silvia Venturini Fendi, described their collection's muse as a buttoned-up-to-the-neck art teacher who was still wild enough to wipe her paintbrushes in her hair and unleash the animal within. What isn't to love! Especially LOVE the coloured tights and contrasting colours!
Other favourites for me: Prada (I die for those Mary-Jane boots and sweet jackets), Bottega Veneta (I need to try out that hair style) and Gucci (so much glamour).
Oh & can this please be my Fall Wardrobe…

Which were your favourite Milan Fashion Week Shows? xx
Your Daily Fashion Scoop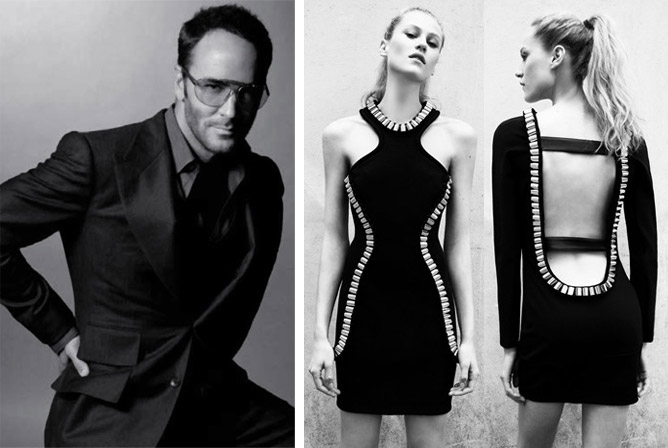 5 Espresso Shots Of News
Sit back, Relax & Indulge In Some Delicious Scoops Of Fashion News…
Tom Ford To Show At London Fashion Week
It has been announced Tom Ford (pictured above left) will be presenting his second womenswear collection at London Fashion Week! The date and location is yet to be released; however, a spokesman for Tom Ford has revealed that it "will only be a small presentation for international monthly magazines". Ford's decision to show in London has further cemented its importance in the fashion week calendar. London Fashion Week gets underway on February 18th…
David Koma For Topshop
David Koma has become the latest designer to collaborate with Topshop (pictured above right). The collection is comprised of five pieces and there are only thirty of each available! The pieces reflect Koma's signature aesthetic and are inspired by metal sculptures. The dresses which have bodycon silhouettes and silver detailing, will be in store on February 18th…
Karl Lagerfeld & Diane Kruger Cover Glamour
Two of my favourite people in fashion – Karl Lagerfeld and Diane Kruger – grace the cover of Glamour Paris for March 2011 (pictured right).  And Kruger is wearing my favourite dress from the Chanel Spring / Summer 2011 collection! Kruger has previously modelled as the face of Chanel and has been dressed by Lagerfeld on many occasions. Kruger once said of Lagerfeld: "He is like a stepfather to me. We're very close- we just get on so well"...
'Christian Lacroix and the Tale of Sleeping Beauty'… A Fashion Fairytale  
Christian Lacroix's biography written by Camilla Morton and illustrated by Lacroix, is woven into a fairytale. Of the biography, Morton has said: "The book is a tale of two icons, both well loved, both inspiring, and both living in magical kingdoms." Lacroix is the first in a series of designer biographies interwoven with fairytales (page illustrations pictured right). Manolo Blahnik and Diane von Furstenberg  will also collaborate with Morton on their biographies / fairytales…
Chic This Week…
1>> Radiant Sparkles – Leighton Meester in Ungaro   |     2>> Striking & Sexy – Claire Danes chose Roland Mouret
3>> Cute yet Edgy – Rachel Bilson wore Burberry        |     4>> Sweet & Eccentric – Anne Hathaway in Marni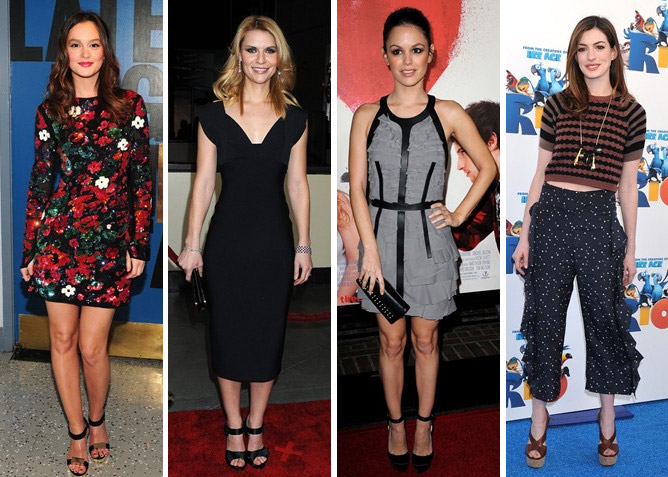 p.s. New York Fashion Week gets underway on February 10th! I cannot wait! xx
Photos from tomford.com / vogue.co.uk / google images