Your Daily Fashion Scoop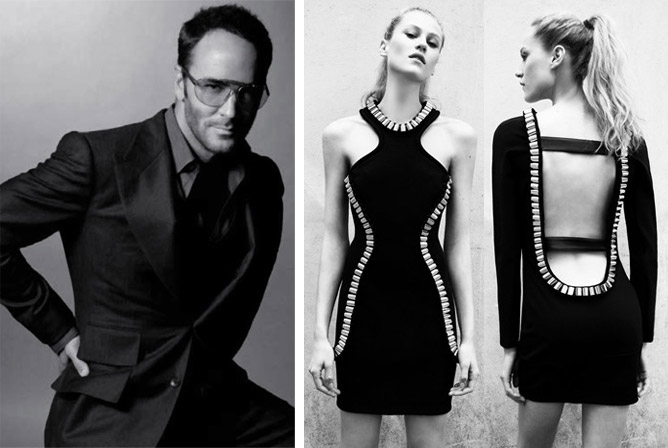 5 Espresso Shots Of News
Sit back, Relax & Indulge In Some Delicious Scoops Of Fashion News…
Tom Ford To Show At London Fashion Week
It has been announced Tom Ford (pictured above left) will be presenting his second womenswear collection at London Fashion Week! The date and location is yet to be released; however, a spokesman for Tom Ford has revealed that it "will only be a small presentation for international monthly magazines". Ford's decision to show in London has further cemented its importance in the fashion week calendar. London Fashion Week gets underway on February 18th…
David Koma For Topshop
David Koma has become the latest designer to collaborate with Topshop (pictured above right). The collection is comprised of five pieces and there are only thirty of each available! The pieces reflect Koma's signature aesthetic and are inspired by metal sculptures. The dresses which have bodycon silhouettes and silver detailing, will be in store on February 18th…
Karl Lagerfeld & Diane Kruger Cover Glamour
Two of my favourite people in fashion – Karl Lagerfeld and Diane Kruger – grace the cover of Glamour Paris for March 2011 (pictured right).  And Kruger is wearing my favourite dress from the Chanel Spring / Summer 2011 collection! Kruger has previously modelled as the face of Chanel and has been dressed by Lagerfeld on many occasions. Kruger once said of Lagerfeld: "He is like a stepfather to me. We're very close- we just get on so well"...
'Christian Lacroix and the Tale of Sleeping Beauty'… A Fashion Fairytale  
Christian Lacroix's biography written by Camilla Morton and illustrated by Lacroix, is woven into a fairytale. Of the biography, Morton has said: "The book is a tale of two icons, both well loved, both inspiring, and both living in magical kingdoms." Lacroix is the first in a series of designer biographies interwoven with fairytales (page illustrations pictured right). Manolo Blahnik and Diane von Furstenberg  will also collaborate with Morton on their biographies / fairytales…
Chic This Week…
1>> Radiant Sparkles – Leighton Meester in Ungaro   |     2>> Striking & Sexy – Claire Danes chose Roland Mouret
3>> Cute yet Edgy – Rachel Bilson wore Burberry        |     4>> Sweet & Eccentric – Anne Hathaway in Marni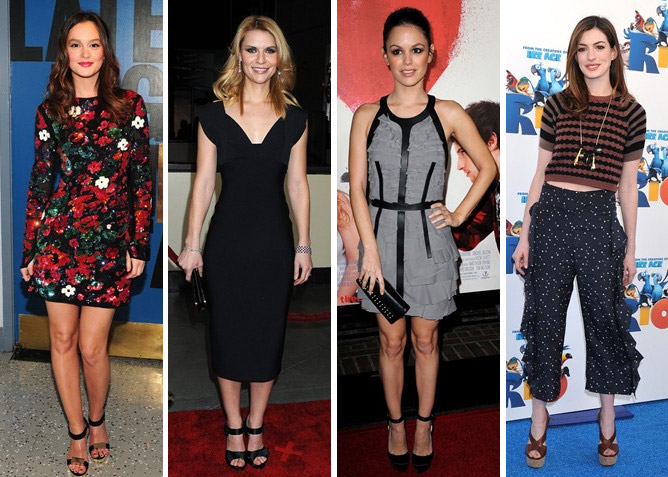 p.s. New York Fashion Week gets underway on February 10th! I cannot wait! xx
Photos from tomford.com / vogue.co.uk / google images
Be Ballet Beautiful…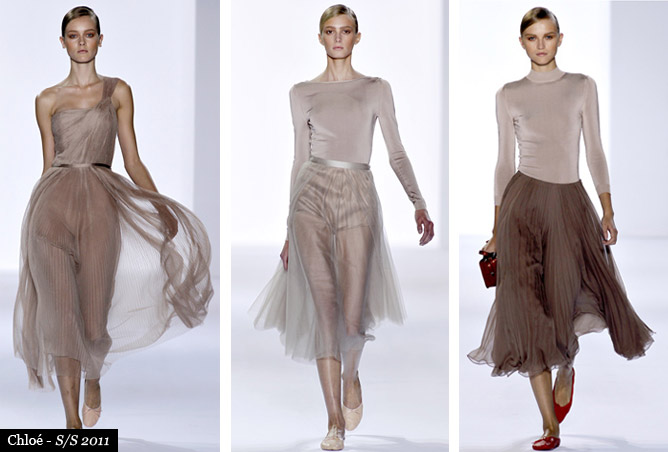 Chic, Sophisticated & Whimsical… think soft sheer fabrics, tutu skirts & ballet flats
Dance away in some divine Ballet inspired creations that are simply to-die-for!
Awaiting the release of the highly anticipated film Black Swan, starring Natalie Portman (pictured right), Ballet is once again taking the spotlight. For the Spring / Summer 2011 collections, designers took inspiration from the beautiful world of Ballet.
From Erdem to Chloé and David Koma, designers created divine pieces that would look just as at ease centre-stage as they did on the catwalk. With fitted bodices and flaring skirts, the Ballet trend is exquisitely beautiful, feminine and soft.
At Chloé, nude leotards with low sculpted backs were worn with billowing below-the-knee pleated skirts. In a colour palette of white, beige, camel and black tones; red ballet flats added an unexpected eye-catching twist. While the models at Erdem wore lace, embroidered flowers and gorgeous shoes tied up the calf like ballet slippers.
Visions of Ballet-Inspired Loveliness…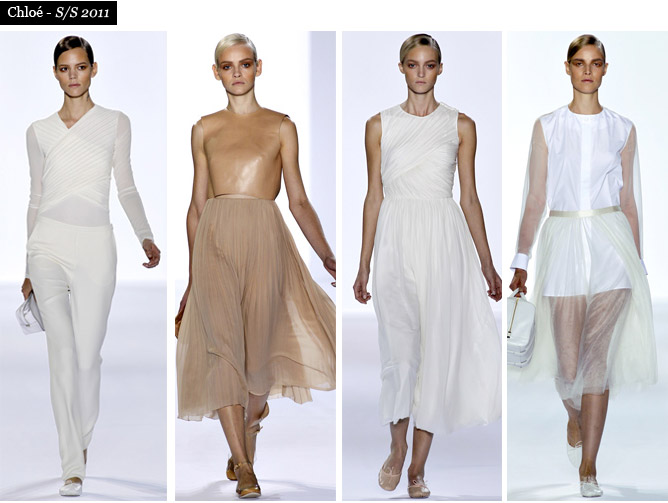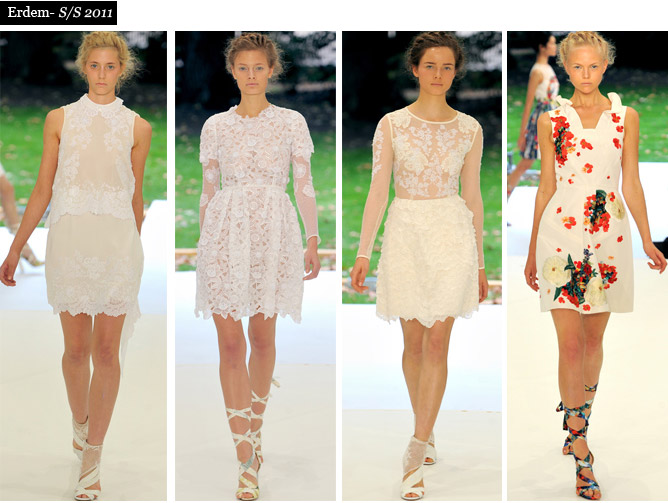 Are you loving or loathing the Ballet look? xx
All Catwalk Photos from style.com | Black Swan photo from grazia.com.au