Global Traveller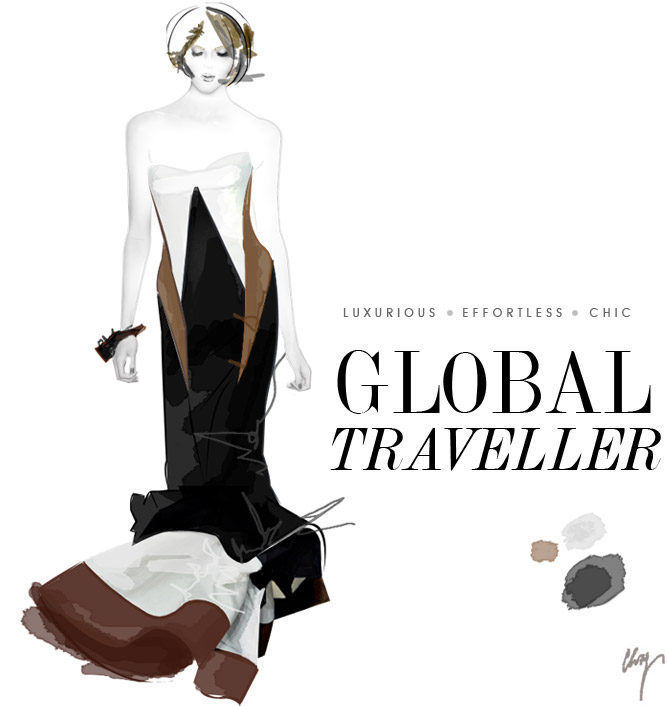 Take A Walk On The Wild Side
Designers felt the call of the wild for Spring / Summer 2012. Drawn to exotic tribal prints, vibrant contrasting colours and relaxed sportswear silhouettes – the global traveller look is perfect for exploring an uncharted destination or looking immaculately chic in your day to day world.  
From creamy khakis to luxe safari green, the intrepid traveller look exudes effortless, laid-back cool. An exotic colour palette – of saffron, mustard and red, amongst others – enriches the simple silhouettes and spices up neutral shades. Michael Kors, Donna Karan, Burberry, Proenza Schouler, Marni, Missoni and Giambatti Valli all explored this bewitching trend. At Donna Karan, models faced an urban jungle in a collection described as 'two worlds come together.'  Spending time in Haiti, Karan's bold, painterly brushstroke prints were inspired by the work of the Haitian artist, Philippe Dodar. Sleek, sensual and explosive, the collection was the perfect amalgamation of urban, tribal & lady-like polish. Oversized wooden bangles added the sweetest finishing touch.
For my favourite interpretation of  the 'Global Traveller' look: choose a relaxed fit khaki shirt and wear tucked into a tribal print skirt that sits at the waist.
Embrace a global culture – vibrant, fun and filled with adventure…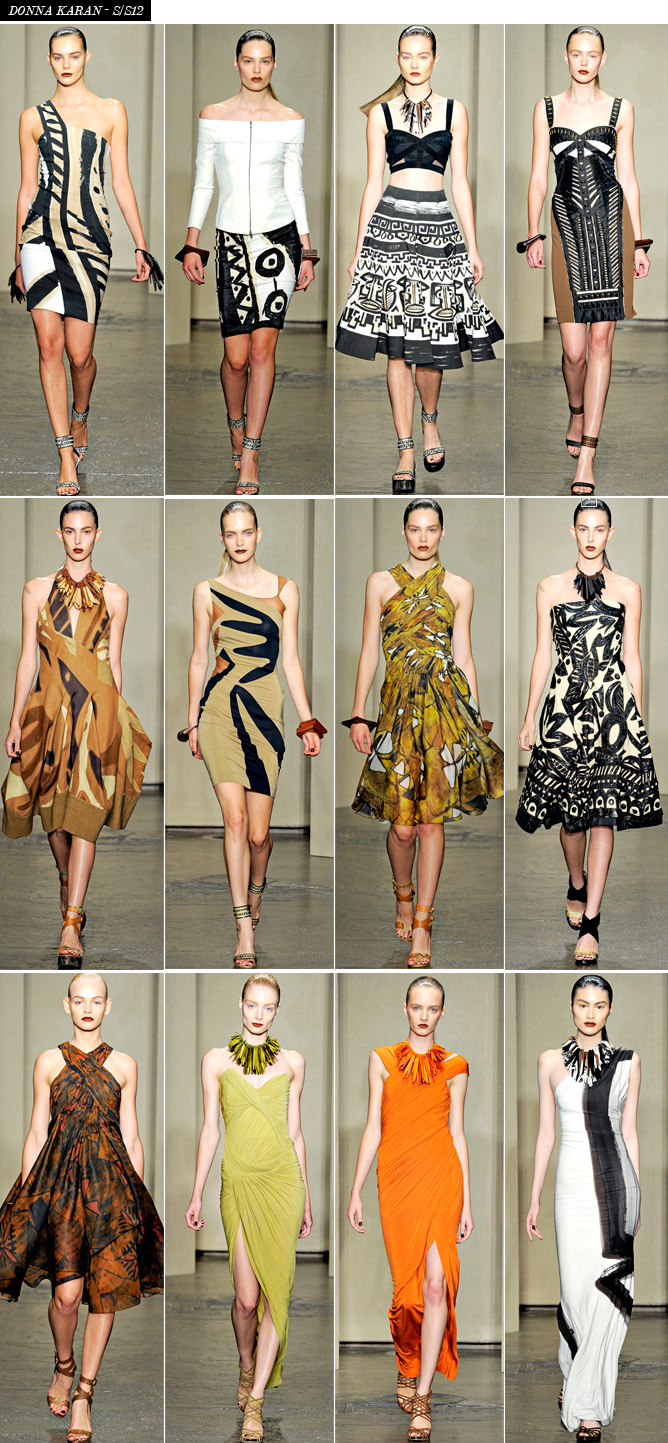 Will you be on the hunt for tribal inspired creations? xx
Photos from style.com
The Little Lace Dress

Hello Lover!
'Love Miranda. Love Lace. Love Lover.'
You may recall I posted about the Lover, Spring / Summer 2011 collection here – with its red-hot lace and delicately, whimsical allure. It was one of my favourites! So you should have seen my excitement, when one of my top models – Miranda Kerr – stepped out in not one, but two of the most iconic little lace dresses from the collection! Love Miranda. Love Lace. Love Lover.
– – – – – – – – – – – – – – – – – – – – – – – – –
The LLD
(little lace dress)
The little lace dress is a style statement. Feminine, elegant and sophisticatedly sexy; it can take you from day (wear with sweet ballet flats) to evening glamour in an instant (simply add polished heels and go).
From Erdem to Lover, Stella McCartney and Marchesa, amongst others – lace has undoubtedly made a return to the catwalk in recent seasons. Fresh, refined and sweet – the new use of lace is all about polished beauty. Iconic white or black lace dresses are très chic; while those in strong statement hues, such as blood red, are irresistibly charming.
– – – – – – – – – – – – – – – – – – – – – – – – –
More of the Lover, Spring / Summer 2011 collection…
Sleek lines, crisp tailoring and lots of exquisitely feminine lace – the striking collection was brought to life solely in blood red, white and black.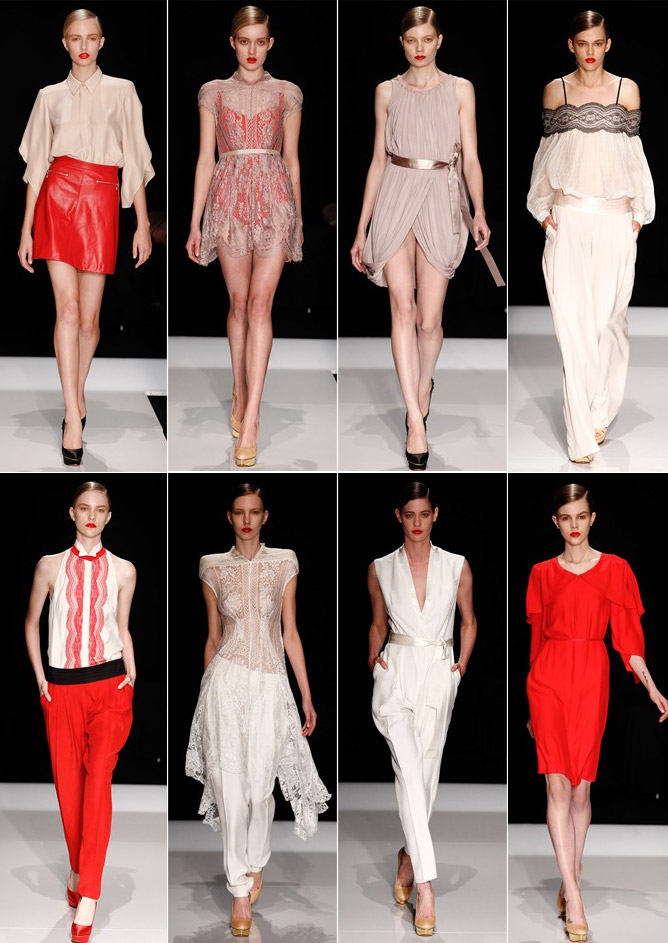 Do you love the LLD (little lace dress)? xx
Photos from vogue.co.uk / fabsugar.com.au

Summer Brights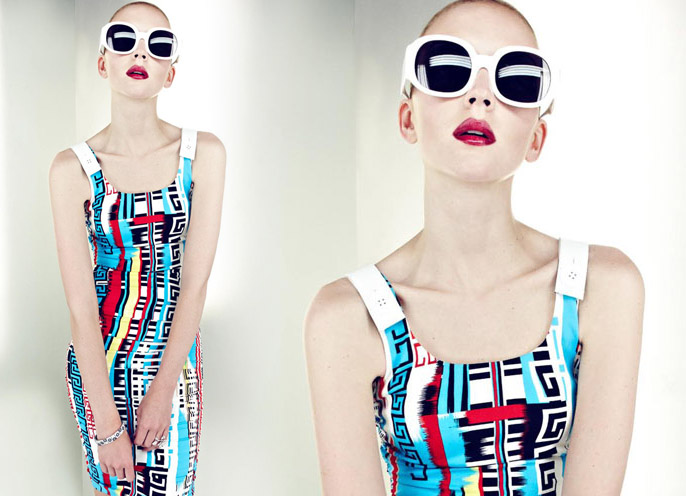 Make a bang this Summer – with cuts, colours & prints that burst with a bold statement…
From Versace to Christopher Kane –the stage is set for a spectacular assortment of looks simply too hot to handle!
Fashion is meant to be fun and what better season to embrace vibrant pieces than Summer. Dress with optimism for unmistakable extravagance…
Iconic Prints: Be Pattern Perfect
From those iconic Prada stripes to Versace's greek key pattern (pictured above) – prints turn the ordinary into the extraordinary. Conjuring images of timeless holiday dressing, prints demonstrate just how fun fashion can be. Embrace a floral fantasy; a classical Parisian inspired stripe; or delve into delicious fruit filled decadence.
Colour Me Happy: Be Colour Confident
The power of a magnificent hue can quite literally render you speechless. Just think of the extraordinary fluorescent lace at Christopher Kane; the high-impact red at Versace; or the jewel coloured hues at Gucci. Combine strong, clear colours for rich, covetable, opulent dressing. Two of the hottest shades right now: tangerine and cobalt blue.
Show A Little Skin: Be Cut Out Chic
Nothing says sexy quite like a cut-out – that glimpse of skin beneath a gorgeous dress. Mark Fast's crochet creations (pictured below) in acid yellow will unmistakably turn heads. For a slightly more conservative take (a la Chanel), choose high waisted shorts worn with a tailored shirt and waistcoat (pictured below).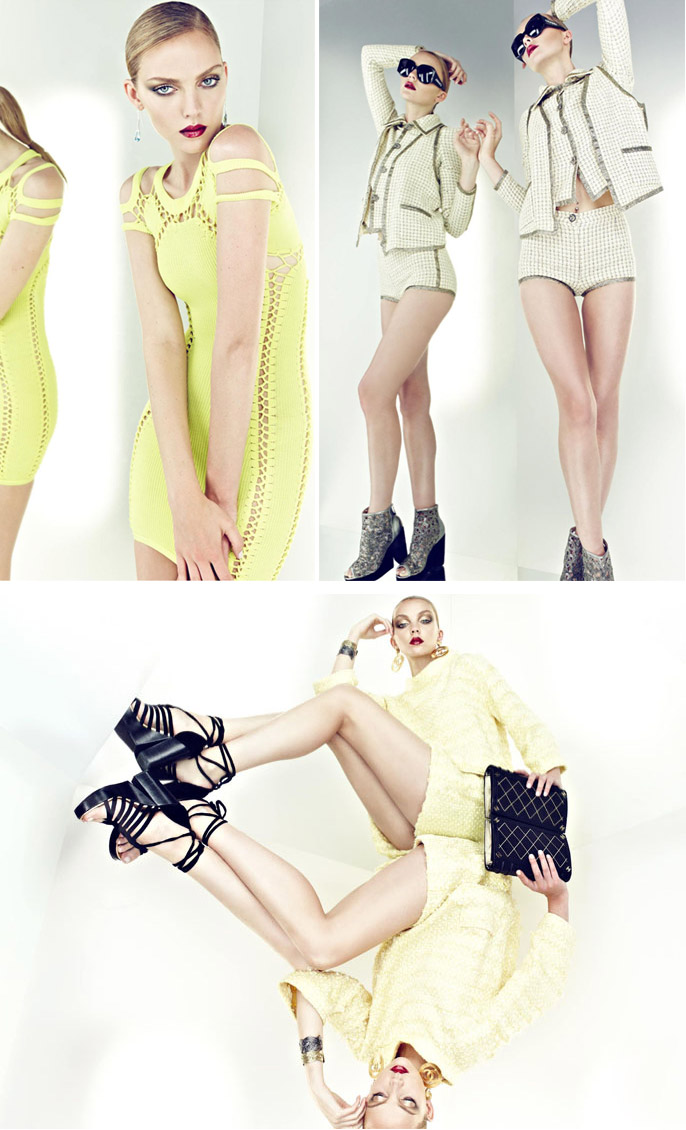 Courageous Dressing: Will you embrace fresh fashion optimism?
Photos from fashiongonerogue.com