The London runways became a tangerine dream for Fall 2012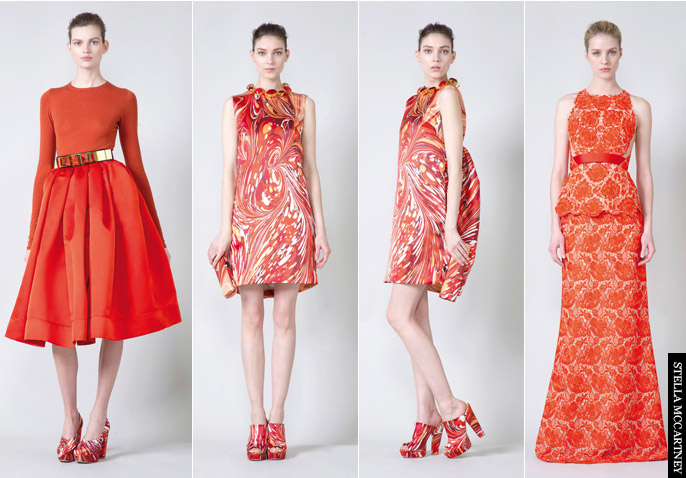 From tangerine to blood orange; this is a striking colour palette for Fall. Packing a high-glamour punch; orange can light up a room and delight the senses. It's refined yet fun; both elegant and sensual; classic but always bold.
This vibrant, zesty hue made an appearance at Mulberry, Stella McCartney, Issa, Jonathan Saunders and more.
At Stella McCartney tones of orange were swirled in an exquisite marble print; while an evening gown in orange lace was truly breathtaking (pictured above). At Issa, orange also appeared in a striking print (dress & tights) and in a gorgeous lace gown (pictured above). Both floor-length lace gowns, with streamlined silhouettes and popping bursts of tangerine intensity, will make for brilliant red-carpet moments…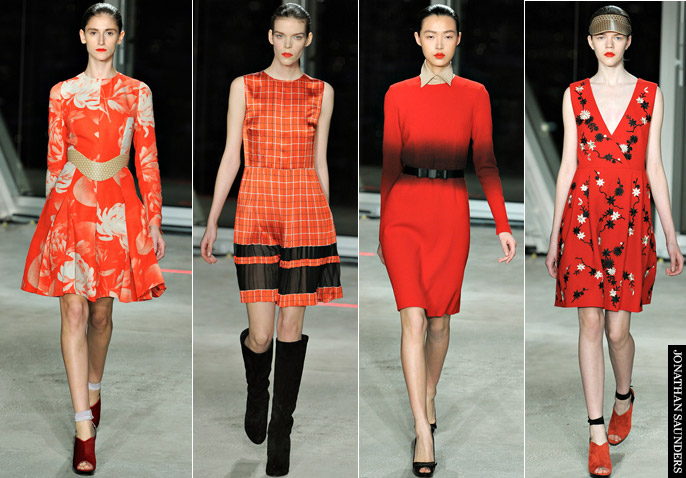 Will you embrace orange for Fall? xx
Photos from style.com
The Little Lace Dress

Hello Lover!
'Love Miranda. Love Lace. Love Lover.'
You may recall I posted about the Lover, Spring / Summer 2011 collection here – with its red-hot lace and delicately, whimsical allure. It was one of my favourites! So you should have seen my excitement, when one of my top models – Miranda Kerr – stepped out in not one, but two of the most iconic little lace dresses from the collection! Love Miranda. Love Lace. Love Lover.
– – – – – – – – – – – – – – – – – – – – – – – – –
The LLD
(little lace dress)
The little lace dress is a style statement. Feminine, elegant and sophisticatedly sexy; it can take you from day (wear with sweet ballet flats) to evening glamour in an instant (simply add polished heels and go).
From Erdem to Lover, Stella McCartney and Marchesa, amongst others – lace has undoubtedly made a return to the catwalk in recent seasons. Fresh, refined and sweet – the new use of lace is all about polished beauty. Iconic white or black lace dresses are très chic; while those in strong statement hues, such as blood red, are irresistibly charming.
– – – – – – – – – – – – – – – – – – – – – – – – –
More of the Lover, Spring / Summer 2011 collection…
Sleek lines, crisp tailoring and lots of exquisitely feminine lace – the striking collection was brought to life solely in blood red, white and black.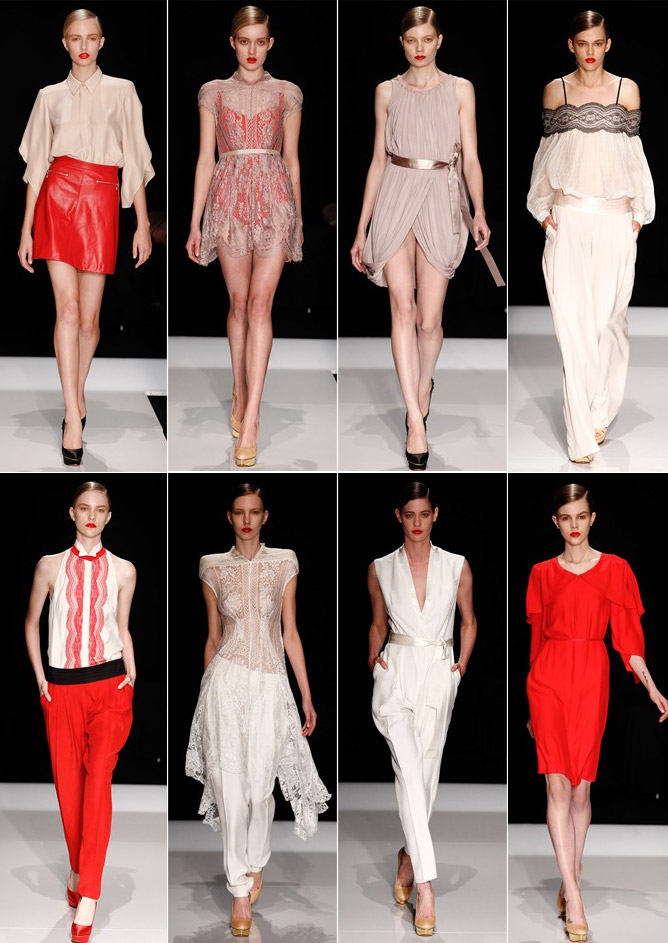 Do you love the LLD (little lace dress)? xx
Photos from vogue.co.uk / fabsugar.com.au