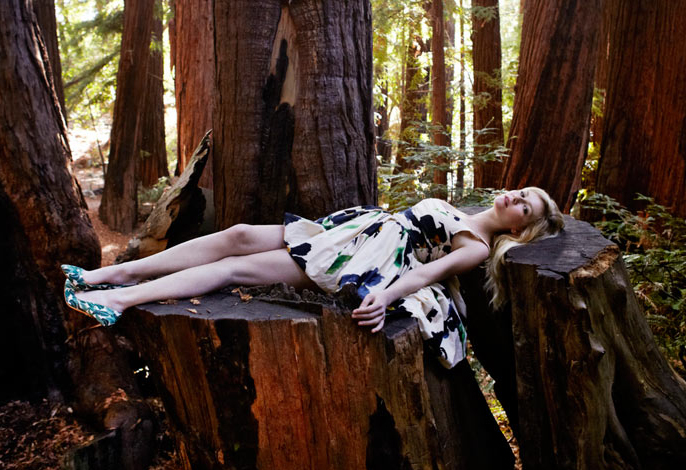 This Week's Editorial Love…
Showcasing exquisite prints and embellishments, modern day fashion maverick Kirsten Dunst is featured in Vogue Italia February edition. A vision in colourful Spring / Summer pieces by Blumarine, Valentino, Louis Vuitton, Prada and more; Dunst's ethereal beauty shines through in these enchanting outdoor portraits captured by Yelena Yemchuk.
From the classic polka dot to bewitching florals; prints are whimsically romantic for Spring. Take it to the next level with clashing prints. Choose heels or accessories in a similar tone yet different print & be bold (see above)!
Happy Weekend! xx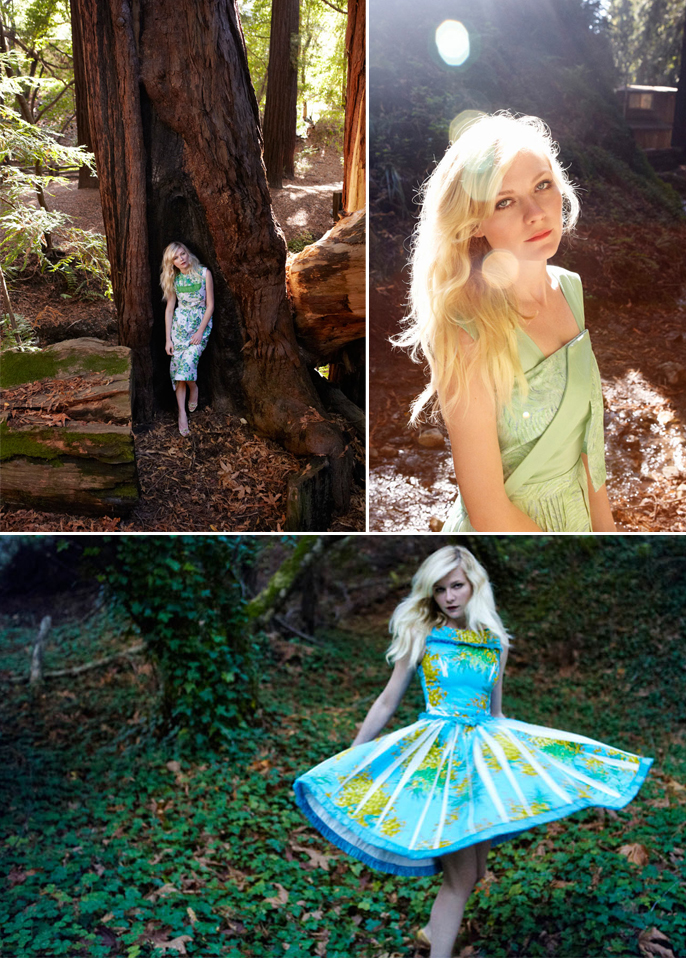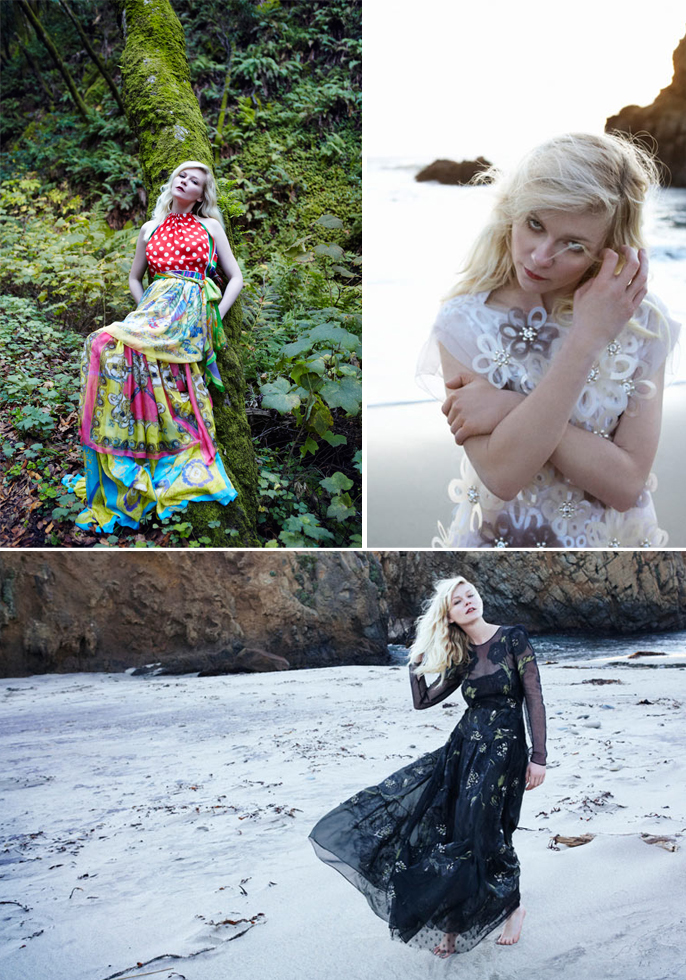 Photos from fashiongonerogue.com
Join The Mod Squad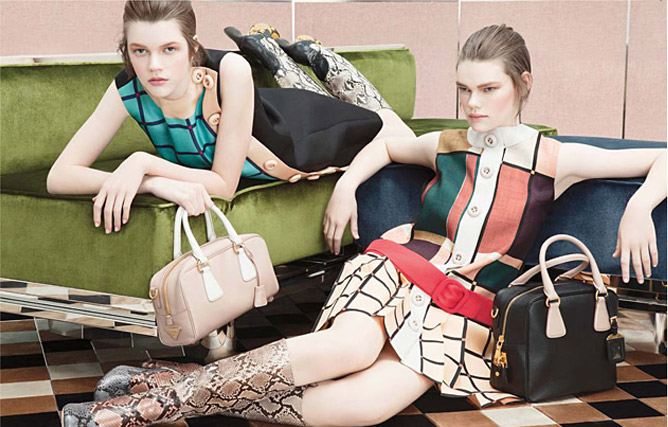 Embrace The Swinging 60's

Bold Plaids; Pop Art Brights; Sweet Smock Dresses – the 60's Return for Fall
If 1940's finesse isn't your style or polka dots don't hit the spot, designers were also reaching to another decade for Fall– the swinging 60's. The era's signature style makers, from Peter Pan collars to double-breasted peacoats, could be seen across the runways from Burberry Prorsum to Prada, Alberta Ferretti and more.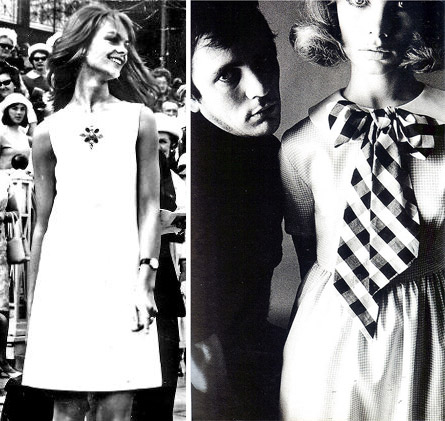 The mod style appeared in the late 1960's and set a new tone for this captivating era. This new look made way for empire waists, strong graphical lines and an array of bold, psychedelic colours. The 60's look, typified by style icons such as Jean Shrimpton (pictured right), combines just the right amount of girly sweetness crossed with sophisticatedly sexy edge. The  silhouette is characterised by simple shapes, in luxe fabrics, with great attention paid to the smallest details to achieve a polished look. Brooches or decorative buttons were a favourite to accessorise a dramatic yet simple pinafore shape.
Be inspired… wear 60's inspired smock dresses with bright coloured tights; embrace a decedent 'blanket check' (a la Burberry's sensational coats); and don't be afraid to amp up the accessories. Take notes from Prada with chunky sunglasses, statement making hats and strikingly stylish clutches.
From the colour palettes to the graphic lines, 60's fashion is fun, polished and with just the right amount of edge  – perfectly reflecting this revolutionary time…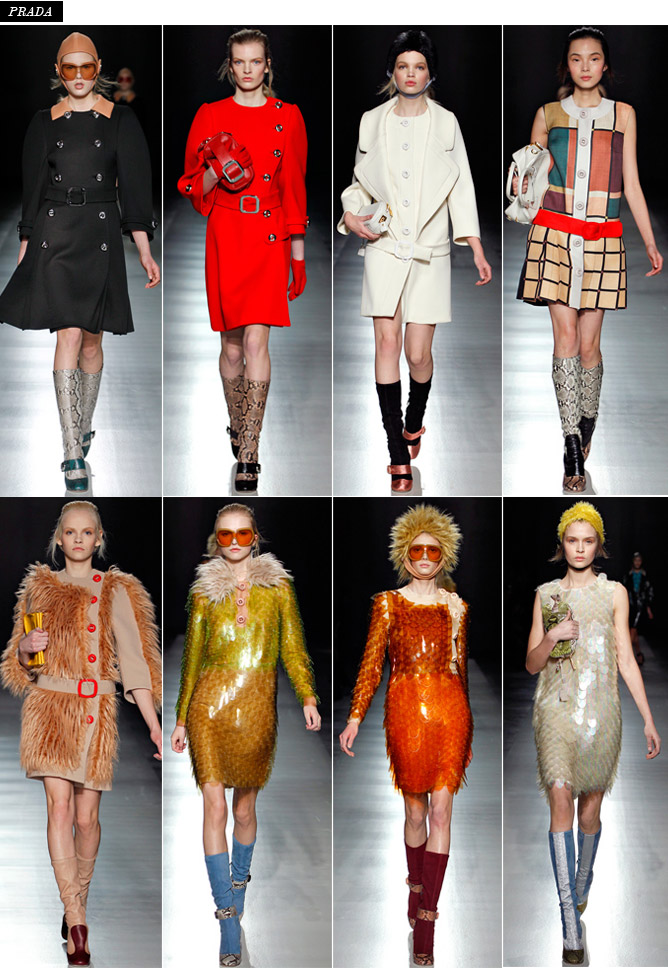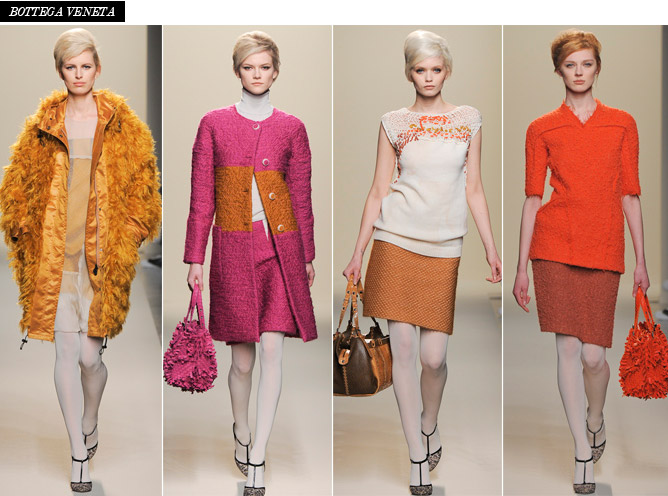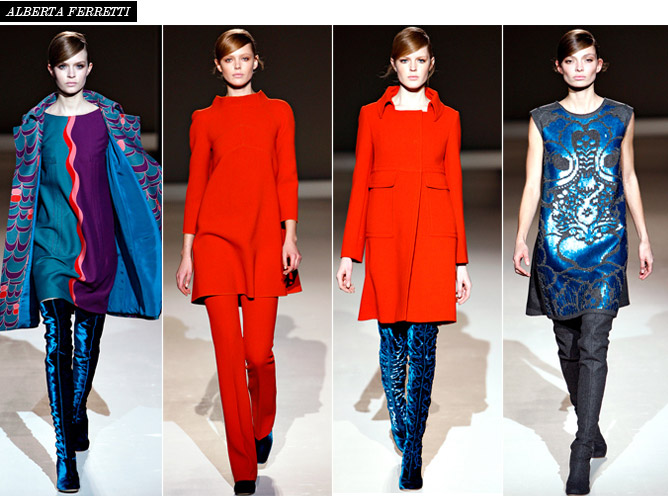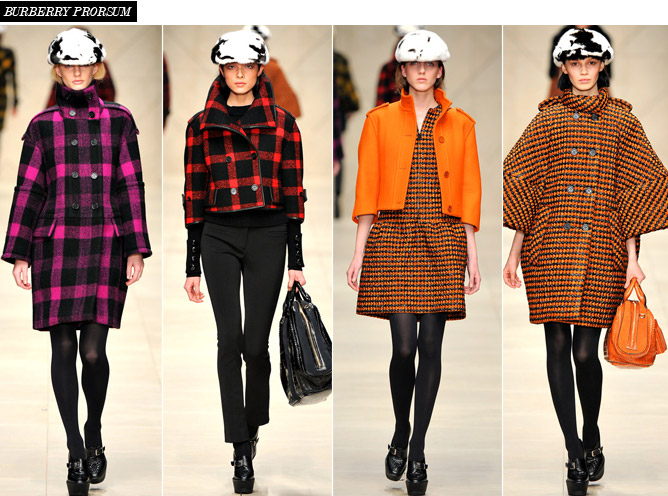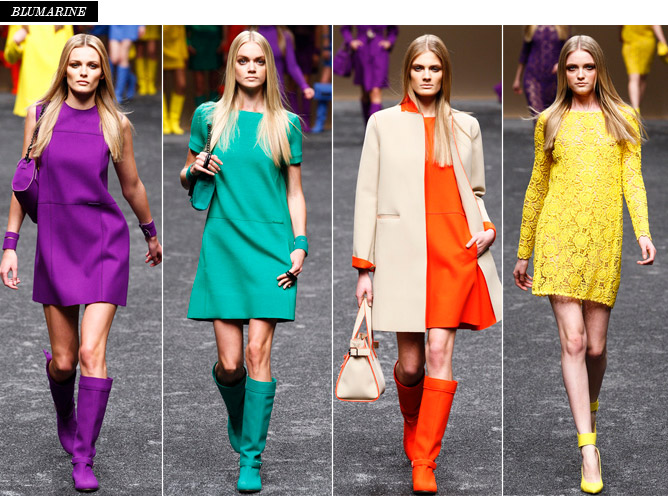 Are you feeling the swinging 60's baby, yeah?
Photos from fashiongonerogue.com / style.com
Favourite Pieces…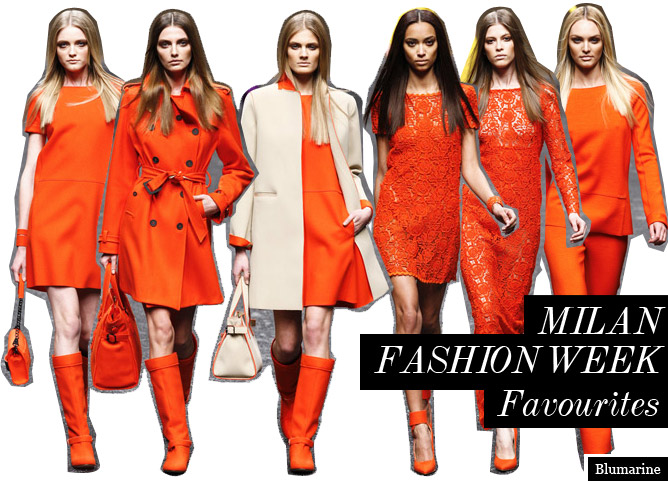 Milan Fashion Week – Fall 2011
With Milan Fashion Week now over and Paris about to get underway, I have chosen my favourite pieces from a week full of 'La Dolce Vita'. The incredible colour, texture and styling of Milan is always extraordinary and the exquisite offerings for the Fall season are no different.
Let's just say, if the four major fashion weeks (New York, London, Milan and Paris) were my children, Milan would definitely hold a special place in my heart. I love how no matter what the rest of the world's designers are feeling, those in Milan are always offering exuberant colour and intoxicating prints. Home to Prada, Marni, Pucci and Cavalli (to name but a few) – Milan Fashion Week is no shrinking violet. It is for the lovers of fashion who simply won't dress quietly when there are so many delicious flavours to be tried!
Some Of My Favourite Pieces…
Across the Milan catwalks colour took to the catwalk in a kaleidoscope of shades and tones. Blumarine startled everyone when the first two dozen looks down the runway were in beige and black! They were calm, sophisticated pieces and beautiful in their own right… but this was Blumarine we were watching! But the exuberant colour didn't stay away too long and soon enough head-to-toe colour took centre stage. Models wore solid orange, yellow, purple and blue from collar to boot. LOVE the trench coats lined in colour and those shift dresses with matching boots! ADORE the fun 60's feel of the collection.
Karl Lagerfeld and Silvia Venturini Fendi, described their collection's muse as a buttoned-up-to-the-neck art teacher who was still wild enough to wipe her paintbrushes in her hair and unleash the animal within. What isn't to love! Especially LOVE the coloured tights and contrasting colours!
Other favourites for me: Prada (I die for those Mary-Jane boots and sweet jackets), Bottega Veneta (I need to try out that hair style) and Gucci (so much glamour).
Oh & can this please be my Fall Wardrobe…

Which were your favourite Milan Fashion Week Shows? xx