Fashion Trends
Show Your Spots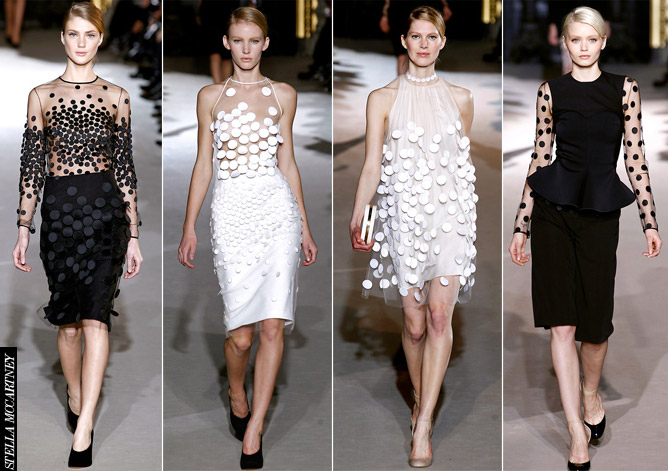 Dots On Spots On Dots…
From Stella McCartney, to Marc Jacobs, Azzaro and more, designers were seeing spots for Fall!
Romantic, Feminine and ever-so chic – the polka dot returned as the print of the season. From little black dresses to blouses, hats and tights – the iconic spots could be found in a variety of sizes and styles across the runways.
At Stella McCartney polka dots sat on delicate chiffon – overlapping and engaging each other in tiny galaxies of clusters. Meanwhile, Marc Jacobs' unabashed affair with the polka dot saw models dotty from head to toe – in some looks quite literally. Polka dot berets, handbags and tights finished off his classical silhouettes with an exclamation point.
Effortlessly stylish and delightfully playful, the simple spot is usually associated with a humble vintage aesthetic – think 'Itsy Bitsy Teeny Weeny Yellow Polka Dot Bikini'. Yet this season's spots seem unmistakably more fresh, sleek and refined. Iconic yet modern.
For dotty perfection… choose your spots on a sexy little black dress, a la Stella McCartney or Lanvin, for timeless, classic style.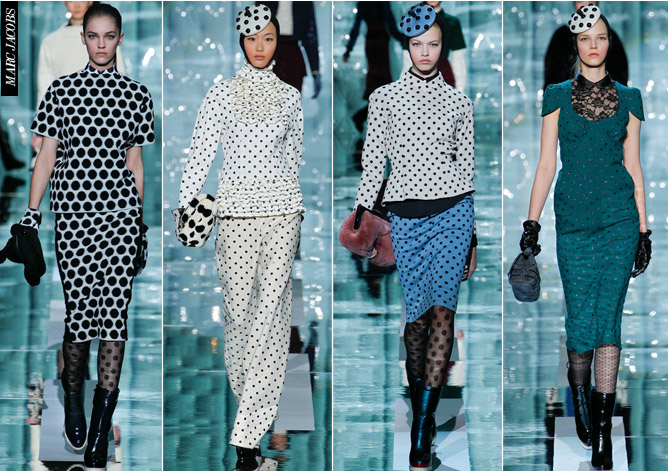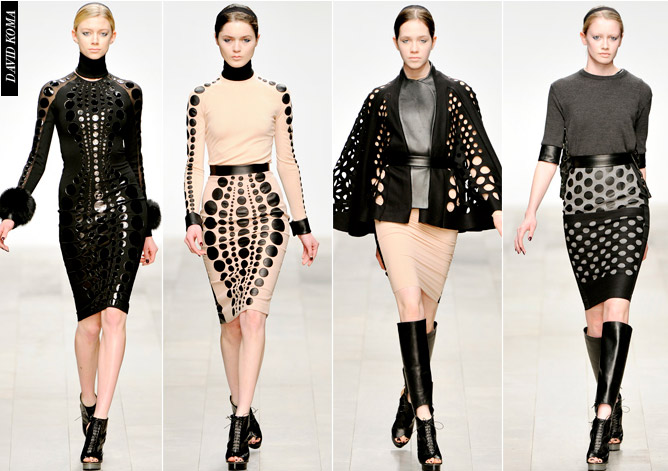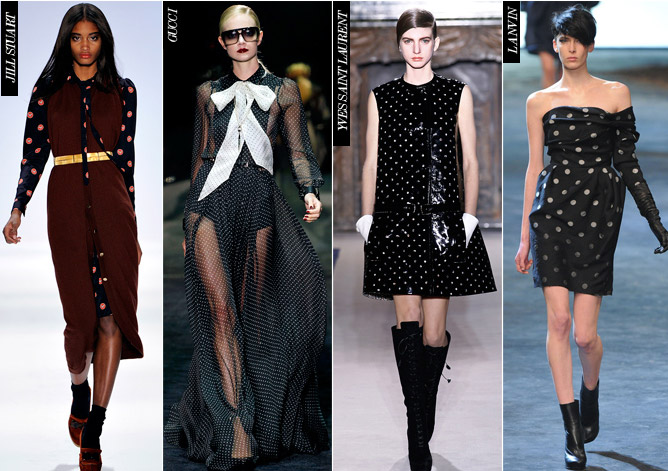 Will you be falling in love with the Polka Dot? xx
Photos from style.com