Fashion Trends
1940's Glamour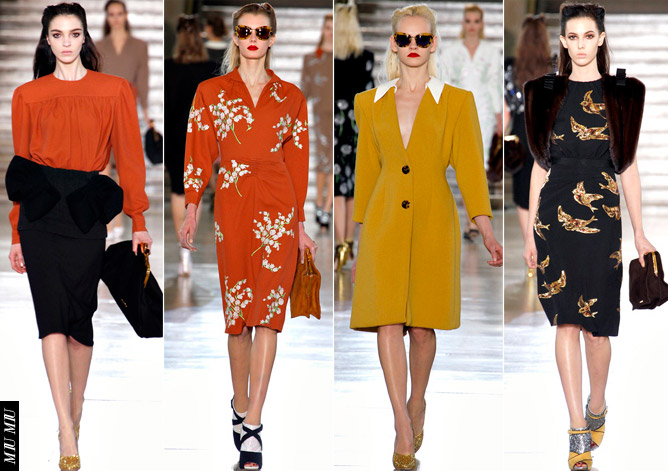 For the coming Fall season, designers were feeling 1940's glamour in the air. From Gucci to Miu Miu and Donna Karan – 40's refined feminine allure was back with a vengeance.
Be transported into the World War II-era, where skirts and dresses were worn to the knee and striking scarlet red lips made for a sensational pout.
Across many collections the 40's influence could be seen in the sharp pencil skirts; matte red lipstick; and the sophisticatedly sexy accent of accessories – think of those decedent fur shrugs, statement hats, slim belts and elegant gloves.
1940's silhouettes featured broad shoulders that gracefully tapered into a tailored waist. Almost every outfit contained shoulder pads and looks were finished off with a hat. The strong shoulder gave women a sense of purpose and strength – traits that were considered essential to survive the war. The fashion had to be practical, allow movement and comply within strict rationing. The long decedent beaded gowns of the 1930's were now considered gaudy and unpatriotic. The 40's lead the way for minimal, boxy dresses; shorter skirts and neatly belted waists.
1940's fashion was elegant, refined and authoritative – reflecting the strong sense of purpose as women rolled up their sleeves and did their part on the home front…
– – – – – – – – – – – – – –
Gucci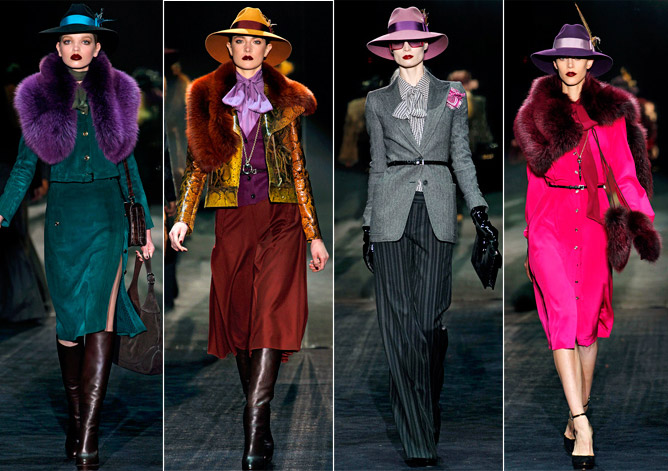 – – – – – – – – – – – – – –
Marc Jacobs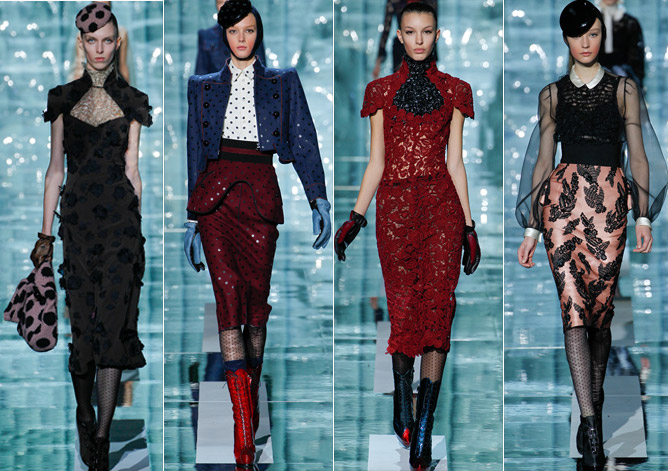 – – – – – – – – – – – – – –
Louis Vuitton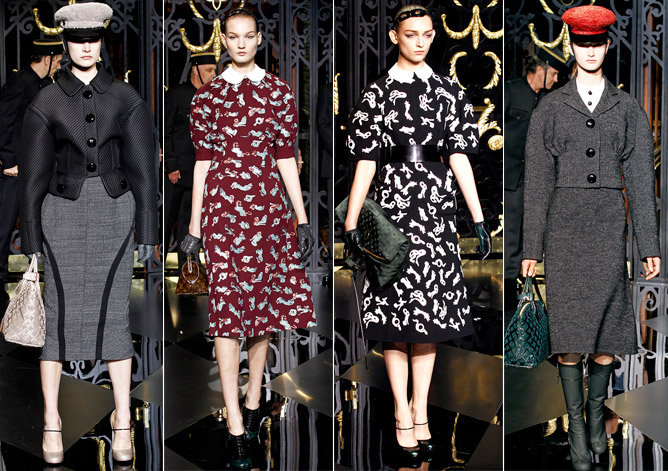 – – – – – – – – – – – – – –
Donna Karan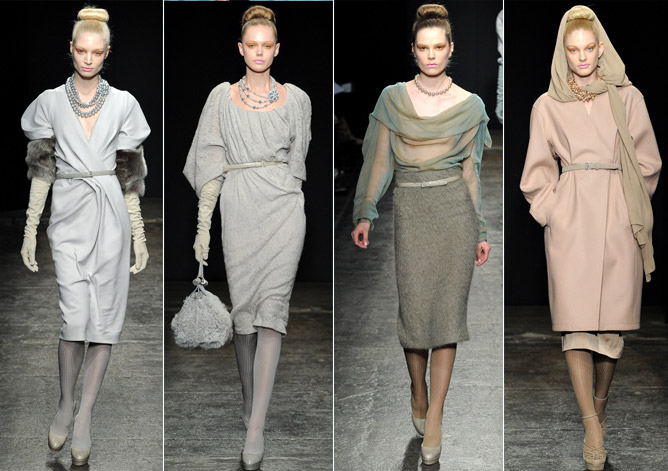 Kate Moss channels 40's glam for the cover & feature editorial of Vogue UK, August 2011 issue…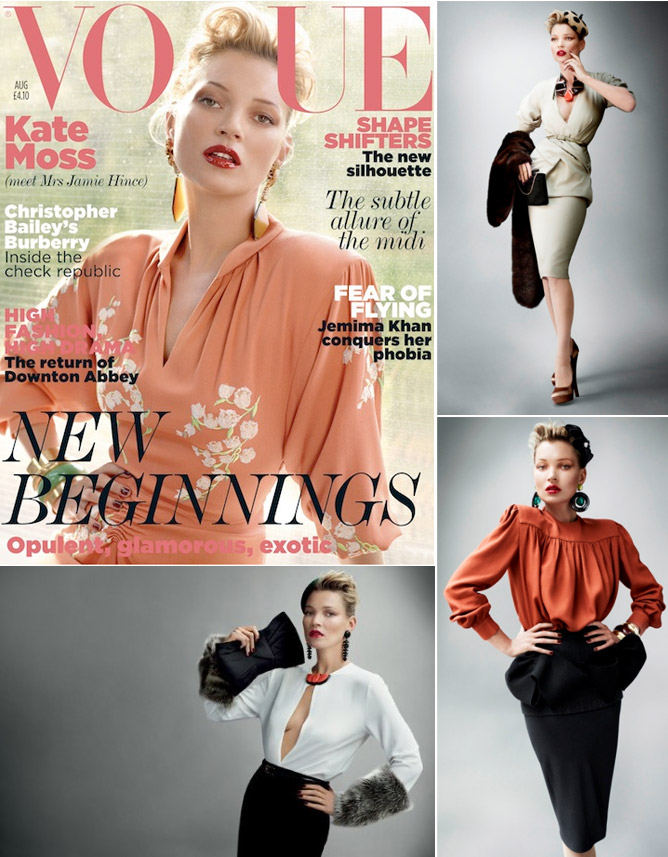 LOVE, LOVE, LOVE the whimsically romantic nostalgia of the 1940's trend. I am ready to do my hair in pin curls and wear red lipstick day & night!
Will you embrace the timeless chic of the 1940's for Fall? xx
Photos from style.com / vogue.co.uk / google images