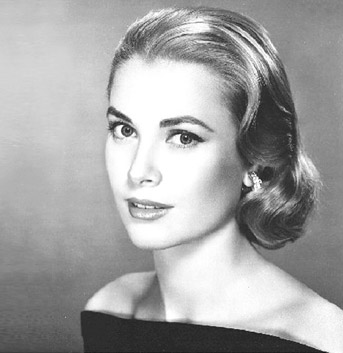 Last week it was announced Nicole Kidman was finalising negotiations to play the exquisitely beautiful icon Grace Kelly in an upcoming film.
Grace Kelly has inspired stylish women around the world for decades. And now more than ever we are transfixed by her alluring style.
Renowned for her timeless style, sophistication and mesmerising beauty, Grace Kelly is one of the most iconic women the world has ever seen.
From movie stars themselves to the characters they play – Grace Kelly shaped and forever changed Hollywood. Of Her character Betty Draper's Grace Kelly-inspired style, January Jones has said: "Grace Kelly was iconic, and I think my character wants to emulate that. Grace and Betty both have the same stoic melancholy."
Channelling Grace Kelly's iconic beauty…

Do you adore Grace Kelly as much as I do? xx
Photos from google images
Versace…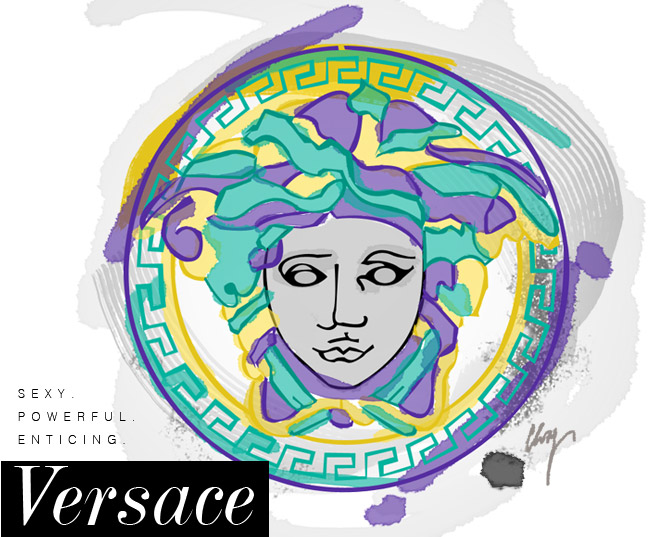 Not one for shrinking violets, Versace is an intoxicating mix of high glamour & sexy sophistication.
The one to wear when you want to dress to impress, Versace's signature medusa motif perfectly encapsulates the power and luxury of the label.
Hugging your curves in all the right places, Versace mixes sexy sophistication like no other.
– – – – – – – – – – – – – – – – – – – – – – – – – – – – – – – – – – – – – – – – – – – – – – – – – – –
About Versace
As one of the few remaining family-run fashion houses, Versace's flamboyant, colourful, figure-hugging creations are adored the world over.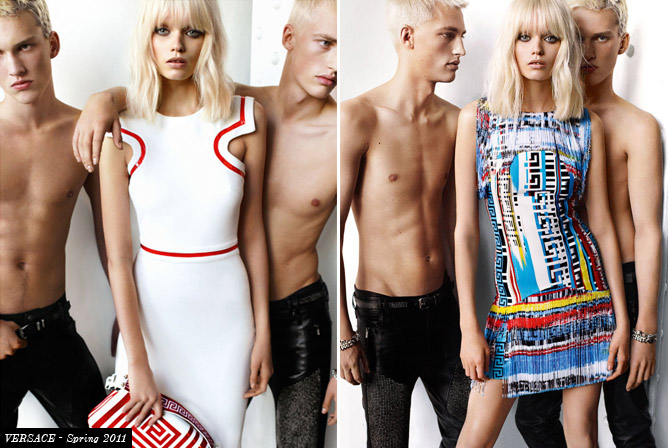 Versace History
Versace was founded in 1978 by the late Gianni Versace in Milan. After early success, Gianni Versace called on his sister Donatella, to join him as an advisory eye and assist in developing the brand. The two worked together for most of the 1980's and 1990's, forming a highly fashionable team.
While Gianni Versace grew the fashion empire, Donatella Versace focused on their striking advertising campaigns; established the children's line Young Versace; and worked as head designer on the diffusion label Versus. When Gianni Versace was killed on July 15, 1997; Donatella Versace took the reins as Creative Director. Since then, the Versace aesthetic has shifted it's focus to encompass both Gianni Versace's High Italian Glamour with her own rock'n'roll sensibility.
Versace On The Red Carpet
A favourite on the red carpet, January Jones regularly chooses Versace as her go-to label (pictured below in Versace). Other fans of Versace include: Madonna, Kate Hudson, Elizabeth Hurley, Jennifer Lopez, Brad Pitt, Jamie Foxx and Courtney Love.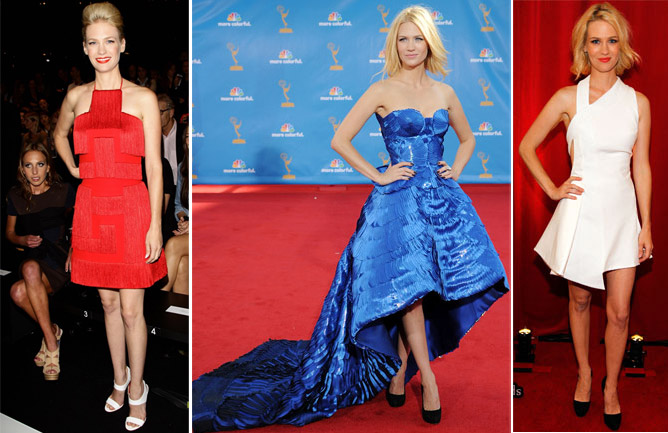 Versace Fall 2011
The Fall 2011 collection was classic, strong and sexy – the essence of Versace! Coats and jackets had a divine distinct military edge, while python skin coiled around the body in snake like strands and graphic elements from the house's archives – a vine and flower – made for dramatic simplicity.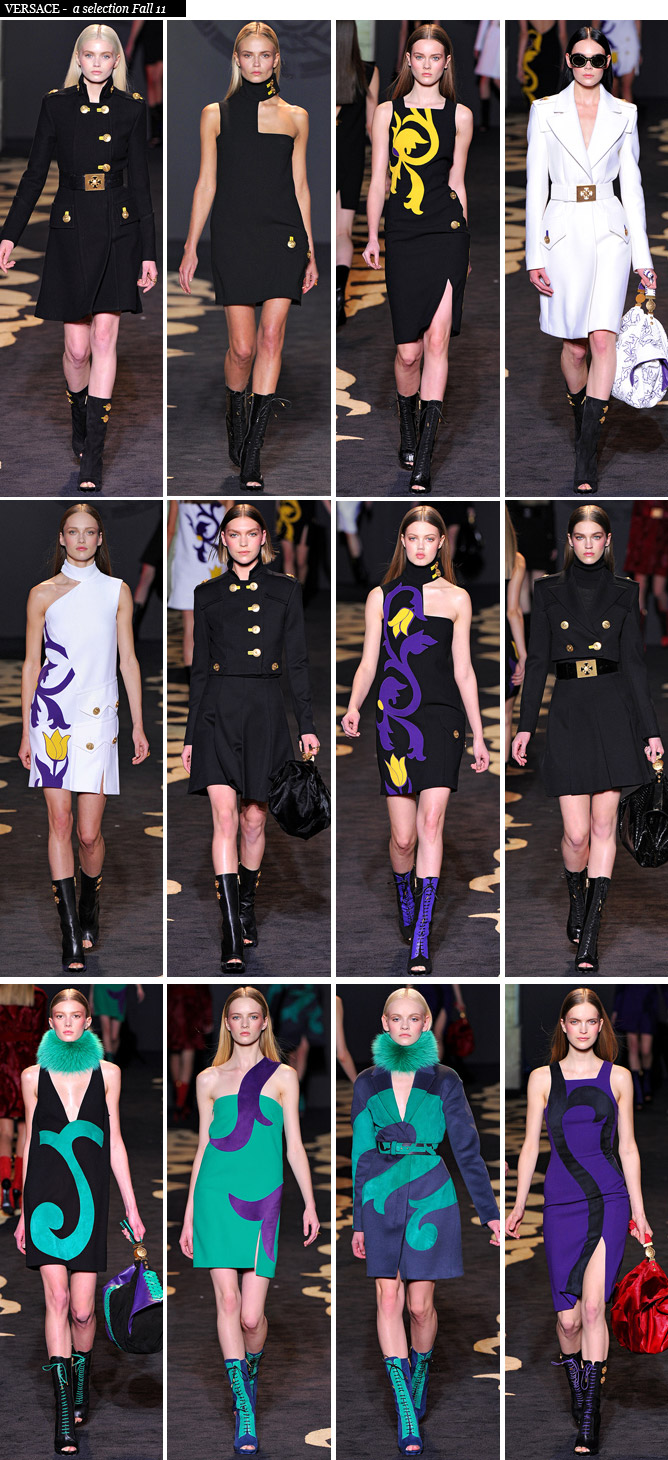 Are you are a Versace Vixen? xx
Photos from fashiongonerouge.com /style.com / google images
The Screen Actors Guild Awards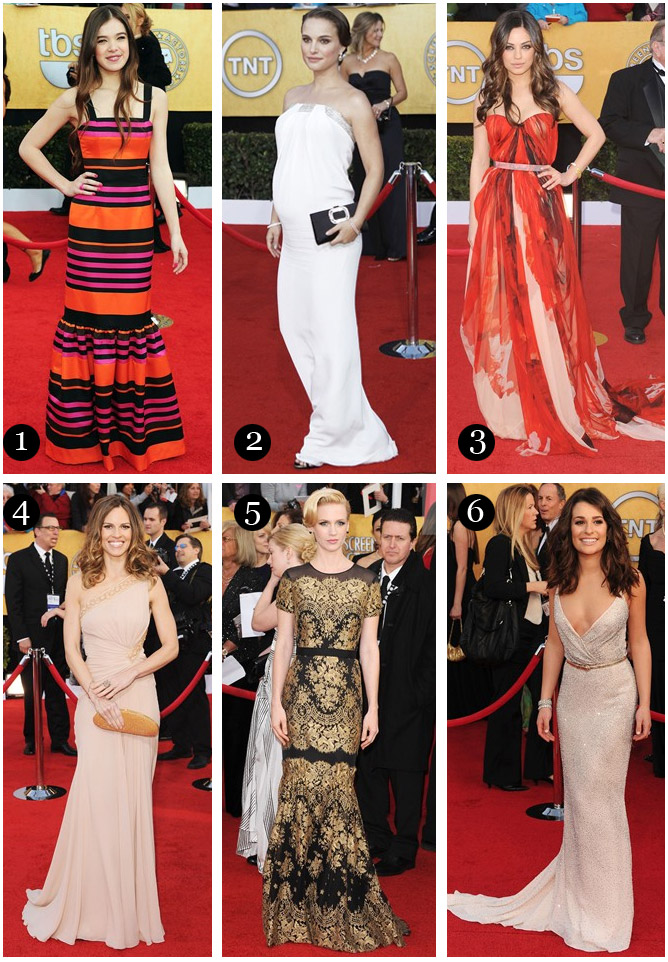 And The Best Dressed Goes To…
Hailee Steinfeld! The young starlet was exquisitely fresh, fun and feminine in a gown from Prada's Spring / Summer 2011 collection.
In a look that many would have found difficult to wear – vibrant pink, orange and black horizontal stripes – Steinfeld pulled it off in a spectacular fashion. André Leon Talley, of Vogue US, agreed declaring Steinfeld as his best dressed of the night. Of her look he said: "What made it so right for the teenager was the just-out-of-bed tousled hair (the style of the evening) looking so natural on her, deft makeup, and no bling. She didn't try too hard."
My Best Dressed List…
1>> Fresh, Vibrant, Fun – Hailee Steinfeld in Prada
2>> Radiant, Glowing, Gorgeous – Natalie Portman shone in Azzaro
3>> Breathtaking Beauty – Mila Kunis in Alexander McQueen
4>> Elegant, Refined Glamour – Hilary Swank wore Versace
5>> A Gold Rush – January Jones in Carolina Herrera
6>>Oscar's Lady – Lea Michele chose Oscar de la Renta once again
7>> Floaty Feminine Beauty – Claire Danes glows in Louis Vuitton
8>> White Swan Inspired – Winona Ryder in Alberta Ferretti
9>> Pretty In Pink – Angie Harmon in Monique Lhuillier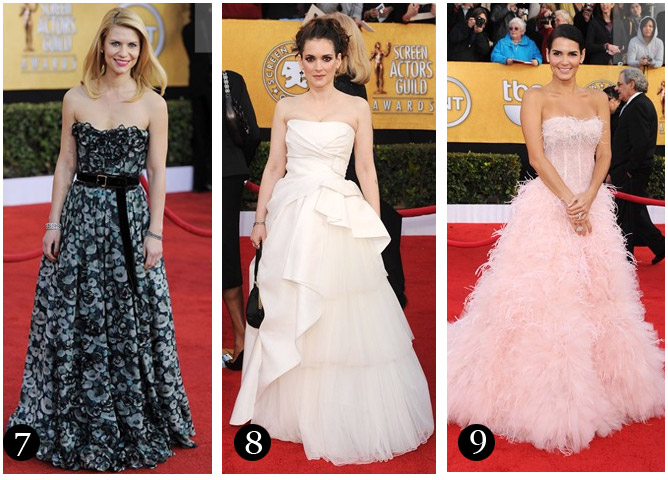 Who Was Your Best Dressed? xx