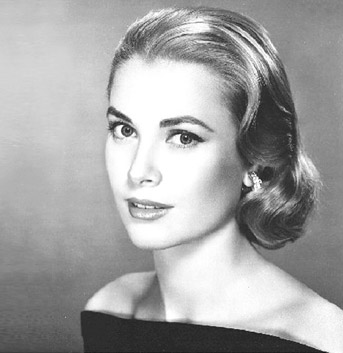 Last week it was announced Nicole Kidman was finalising negotiations to play the exquisitely beautiful icon Grace Kelly in an upcoming film.
Grace Kelly has inspired stylish women around the world for decades. And now more than ever we are transfixed by her alluring style.
Renowned for her timeless style, sophistication and mesmerising beauty, Grace Kelly is one of the most iconic women the world has ever seen.
From movie stars themselves to the characters they play – Grace Kelly shaped and forever changed Hollywood. Of Her character Betty Draper's Grace Kelly-inspired style, January Jones has said: "Grace Kelly was iconic, and I think my character wants to emulate that. Grace and Betty both have the same stoic melancholy."
Channelling Grace Kelly's iconic beauty…

Do you adore Grace Kelly as much as I do? xx
Photos from google images
From Chanel to Dior, Versace, Gucci, Prada and more – the ladies of Hollywood dazzled in the world's most exquisite gowns…
The biggest trend of the night – fishtail gowns. From Kate Beckinsale in Roberto Cavalli to Sofia Vergara in Vera Wang and Reese Witherspoon & Elle Macpherson both in Zac Posen – fishtail gowns added a grand Old-Hollywood elegance to the Red Carpet.
A 1920's exuberance could also be felt from Salma Hayek's dazzling art deco inspired gown and Charlize Theron's divine styling – her hair swept softly back in loose waves with a vintage 1920's Cartier hair band. Michelle Williams also wore a hair band on the red carpet (surely igniting an important trend for coming Awards ceremonies). Theron's gown, one of my absolute favourites, in blush-coloured chiffon with an oversized bow at the waist and thigh-high slit, is the perfect embodiment of timeless, iconic style.
My favourites on the red carpet…

– Evan Rachel Wood show stopping in Gucci
– Sofia Vergara perfection in Vera Wang
– Salma Hayek glistening in Gucci
– Julianne Moore timeless in Chanel Haute Couture
– Rooney Mara chic in Nina Ricci
– Charlize Theron darling in Dior Couture
Who was your best dressed on the red carpet? xx
Photos from zimbio.com & google images