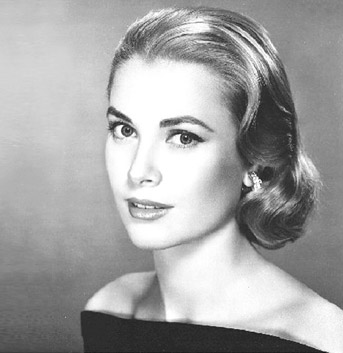 Last week it was announced Nicole Kidman was finalising negotiations to play the exquisitely beautiful icon Grace Kelly in an upcoming film.
Grace Kelly has inspired stylish women around the world for decades. And now more than ever we are transfixed by her alluring style.
Renowned for her timeless style, sophistication and mesmerising beauty, Grace Kelly is one of the most iconic women the world has ever seen.
From movie stars themselves to the characters they play – Grace Kelly shaped and forever changed Hollywood. Of Her character Betty Draper's Grace Kelly-inspired style, January Jones has said: "Grace Kelly was iconic, and I think my character wants to emulate that. Grace and Betty both have the same stoic melancholy."
Channelling Grace Kelly's iconic beauty…

Do you adore Grace Kelly as much as I do? xx
Photos from google images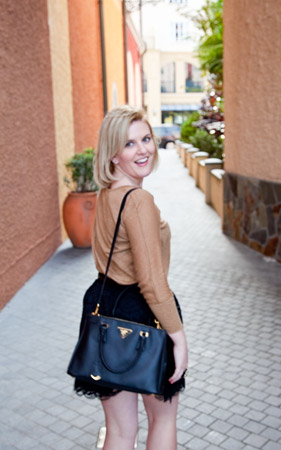 "Beneath the makeup & behind the smile I am just a girl who wishes for the world."
― Marilyn Monroe
I am so excited for April! Over the next few weeks, I will be placing a selection of new pieces on caragray.com & I cannot wait to share them with you. 
I will also be launching my tumblr and Pinterest accounts! So be sure to watch this space. AND it is also Cadbury Creme Egg month… need I say more!
Some of my April inspirations….
Vibrant orange; tortoise shell sunglasses; straight bob-length hair; pretty floral prints; pink nail polish tones; The Great Gatsby; Drew Barrymore's hair colour; Kate Moss at the Ritz after a Chanel shopping spree; timeless, whimsical beauty at the Valentino Fall 2012 collection; the stunning Grace Kelly; being overtly girly playing with lipstick and dressing-up…
What is inspiring you right now? xx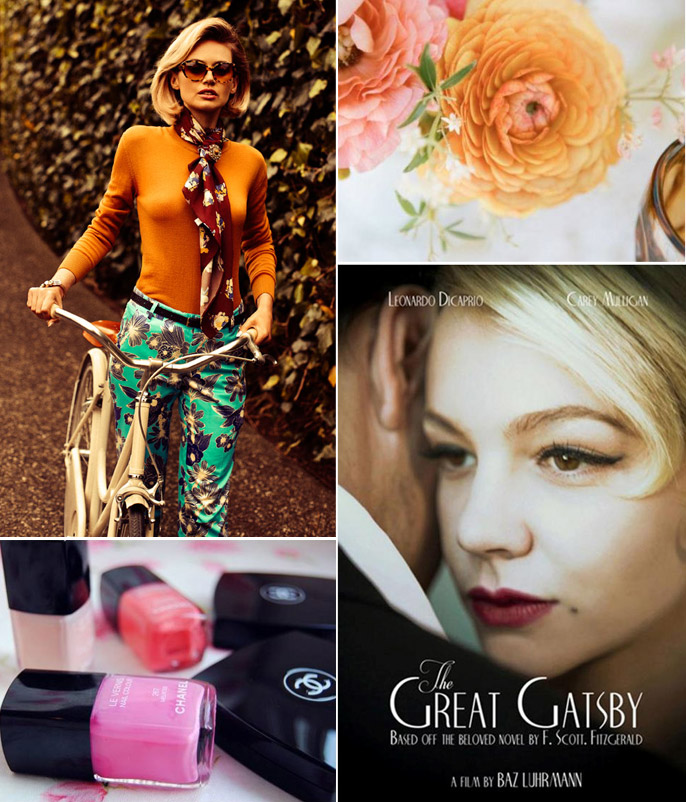 Photos vogue.com / vogueaustralia.tumblr.com / dustjacketattic.blogspot.com.au / thealternativebride.blogspot.com.au / littlebitsoflovely.blogspot.com.au / google images
Finding The Perfect LBD This Party Season
The little black dress – so iconic it is often referred to as simply the 'LBD' – is a fail-safe look during the festive season (well any season for that matter).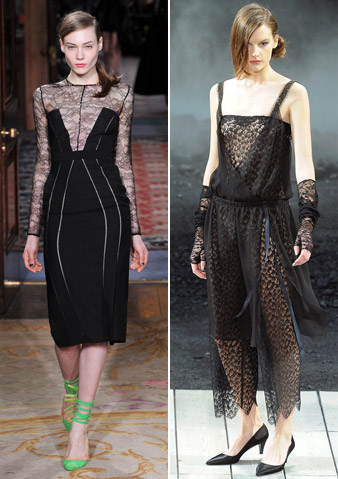 Made an essential item in every woman's wardrobe by Coco Chanel in the 1920's; it has been worn by the world's most stylish for nearly a century. From Grace Kelly to Marilyn Monroe – the little black dress is sexy, sophisticated and irrevocably chic.
Perhaps the most iconic of all little black dresses, Audrey Hepburn's Breakfast at Tiffany's gown, designed by Hubert de Givenchy, came to epitomise the chic just powerful impact a LBD could have. And when it was auctioned in 2006, it set another standard, selling for £410,000 – well over its asking price. Never ever under estimate the value of true style.
While the little black dress remains a sample across seasons and trends, it is constantly revitalised for the times. As Karl Lagerfeld once said: "Since it was invented there has always been a little black dress in the spirit of the moment. Women are never over- or underdressed with a little black dress. A woman never looks bad in one; she can always trust that look."  
Here are a few of the most coveted little black dress styles this season…
– – – – – – – – – – – – – – – – – – – – – – – – – – – – – – – – – – – – – – – – – – – – – – – – – –
Lace
The little lace dress is a style statement. Feminine, fresh and refined; it can take you from day (wear with sweet ballet flats) to evening glamour in an instant (simply add polished heels and go). The new use of lace is all about polished beauty. Très chic…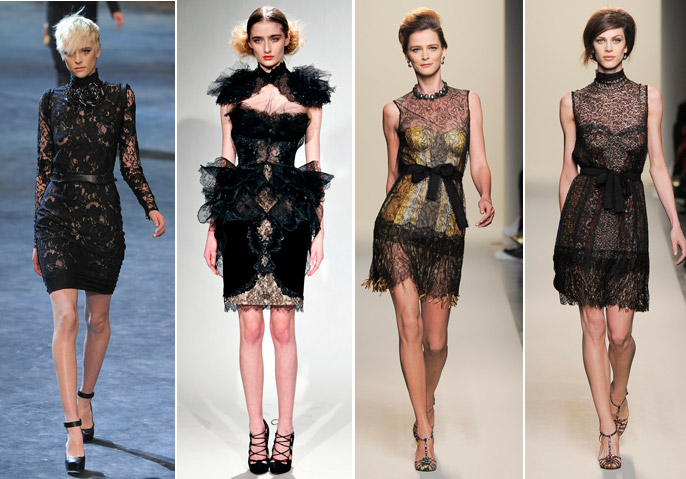 Prints
Romantic, Feminine and ever-so chic – the polka dot returned as the print of the season. See on Kate Winslet and Liv Tyler; Stella McCartney's polka dots sat on delicate chiffon over glimpses of seductive skin. While at Miu Miu, swallows became the sweetest print for Fall. Simply exquisite…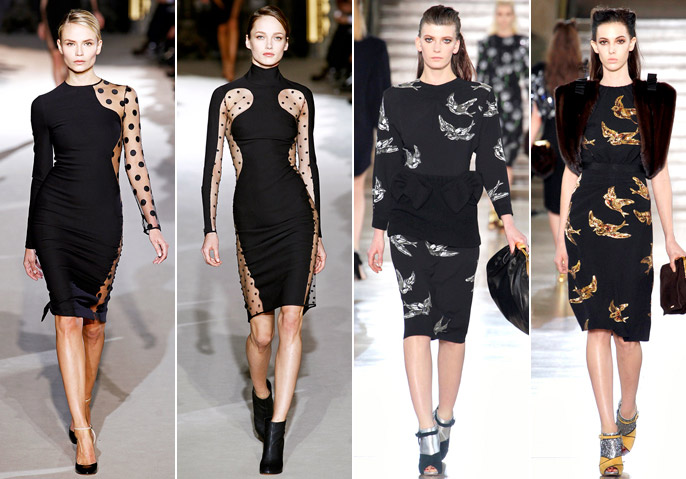 What is your fail-safe party dress of the festive season? xx
Photos from style.com & google images