From Chanel to Dior, Versace, Gucci, Prada and more – the ladies of Hollywood dazzled in the world's most exquisite gowns…
The biggest trend of the night – fishtail gowns. From Kate Beckinsale in Roberto Cavalli to Sofia Vergara in Vera Wang and Reese Witherspoon & Elle Macpherson both in Zac Posen – fishtail gowns added a grand Old-Hollywood elegance to the Red Carpet.
A 1920's exuberance could also be felt from Salma Hayek's dazzling art deco inspired gown and Charlize Theron's divine styling – her hair swept softly back in loose waves with a vintage 1920's Cartier hair band. Michelle Williams also wore a hair band on the red carpet (surely igniting an important trend for coming Awards ceremonies). Theron's gown, one of my absolute favourites, in blush-coloured chiffon with an oversized bow at the waist and thigh-high slit, is the perfect embodiment of timeless, iconic style.
My favourites on the red carpet…

– Evan Rachel Wood show stopping in Gucci
– Sofia Vergara perfection in Vera Wang
– Salma Hayek glistening in Gucci
– Julianne Moore timeless in Chanel Haute Couture
– Rooney Mara chic in Nina Ricci
– Charlize Theron darling in Dior Couture
Who was your best dressed on the red carpet? xx
Photos from zimbio.com & google images
I spy… A Fashion Trend Coming On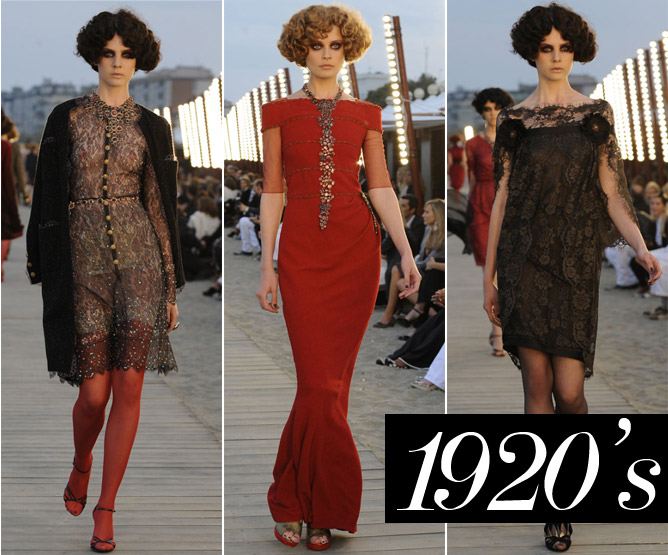 1920's Charleston Chic…
Taking inspiration from 'Boardwalk Empire', embrace the decadence, sophistication and allure of the 1920's.
HBO's Boardwalk Empire is set to recreate a fashion moment, just as Mad Men has done in the past few seasons. Documenting the escapades of Atlantic City in the 1920's, Boardwalk Empire has brought our attention back to the seduction and delight of this extraordinary fashion era.
Embrace beading, feathers, headbands and all things opulently sparkly. Think seductive slips; beaded evening gowns; dark lip colour; bouncy bob curls under cloche hats… the 1920's is pure fashion fantasy.
Of the era, Boardwalk Empire costume designer, John Dunn, has said: "This is the first time the clothing becomes recognisable as something we would wear now. A woman could go to a party in any of these dresses and look stunning. But it's all overlaid with hand-crafting, which adds richness and detail. The 1920s was a transition into modern clothes, but with all the embellishments of the past."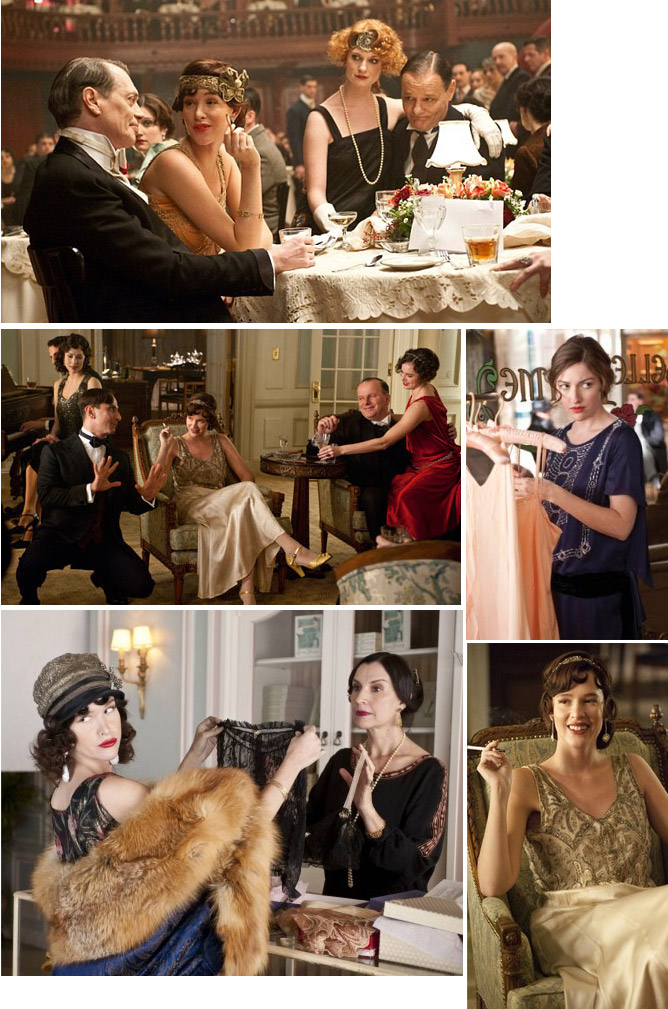 Chanel Inspiration…
For more 1920's inspiration, look to one of my favourite all time Chanel collections (I know that is one major statement for me a Chanel addict!) – the Chanel Resort 2010 collection (pictured above & below).
Taking place along the Venice Lido boardwalk, one of Coco Chanel's favourite summer haunts from 1919; the Chanel Resort 2010 collection was quite simply magnificent. "I wanted to reinvent the mystique," said Karl Lagerfeld.
The result: elegance & almost indescribable exquisite timeless beauty…
Will you embrace 1920's chic into your wardrobe? xx
Photos from style.com / imdb.com / google images