Spotlight On: Romance Was Born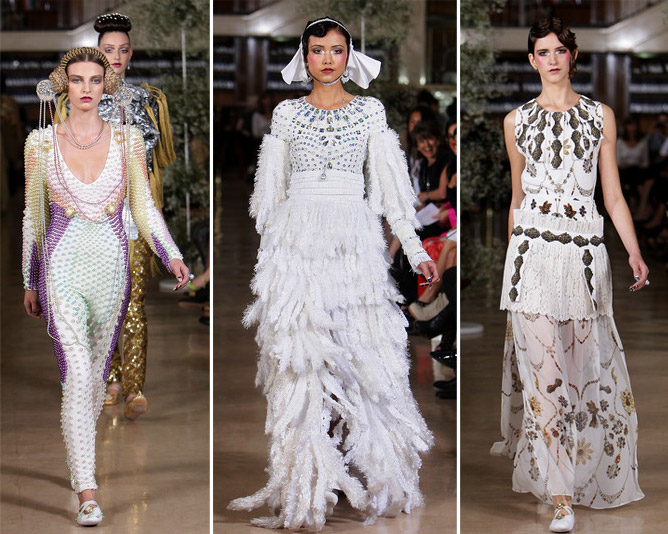 Luxurious, Decedent, Enchanting, Feminine, Fantastical, Showstopping…
Take a peak at one of Cate Blanchett's favourite labels – Romance Was Born.
Entitled 'The Oracle', the Romance Was Born Spring / Summer 2011/12 collection was inspired by the work of 1920's illustrator, Erte, and 'The Neverending Story'.
Staging their bold collection at Sydney's historic Mitchell Library on the eve of Rosemount Australian Fashion Week last Sunday, the front row included a particularly stylish guest, Cate Blanchett (pictured below). Both a fan and friend of Luke Sales and Anna Plunkett's extraordinary designs (both pictured below), Blanchett recently collaborated with the label for the costumes of an upcoming production of Edward Gant's 'Amazing Feats of Loneliness'.
The collection had a glistening Chanel aesthetic to it, with lots of lace and exquisite illustrious pearls. While this collection still captured the label's whimsical, show stopping pieces; it was also probably their most 'wearable' to date.  Starting with embellished jeans, fluid dresses, decedent prints and ballet flats – Romance Was Born quickly went on to feature the extraordinarily eccentric gowns the label is renowned for…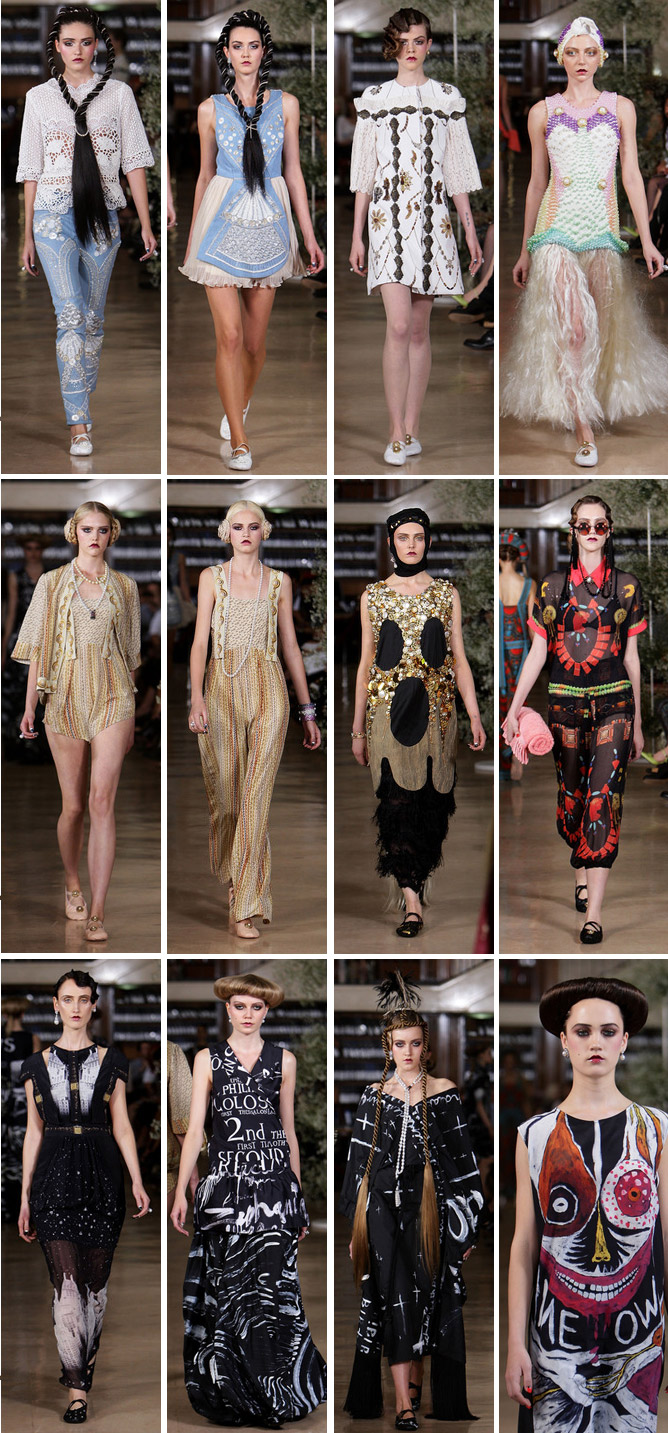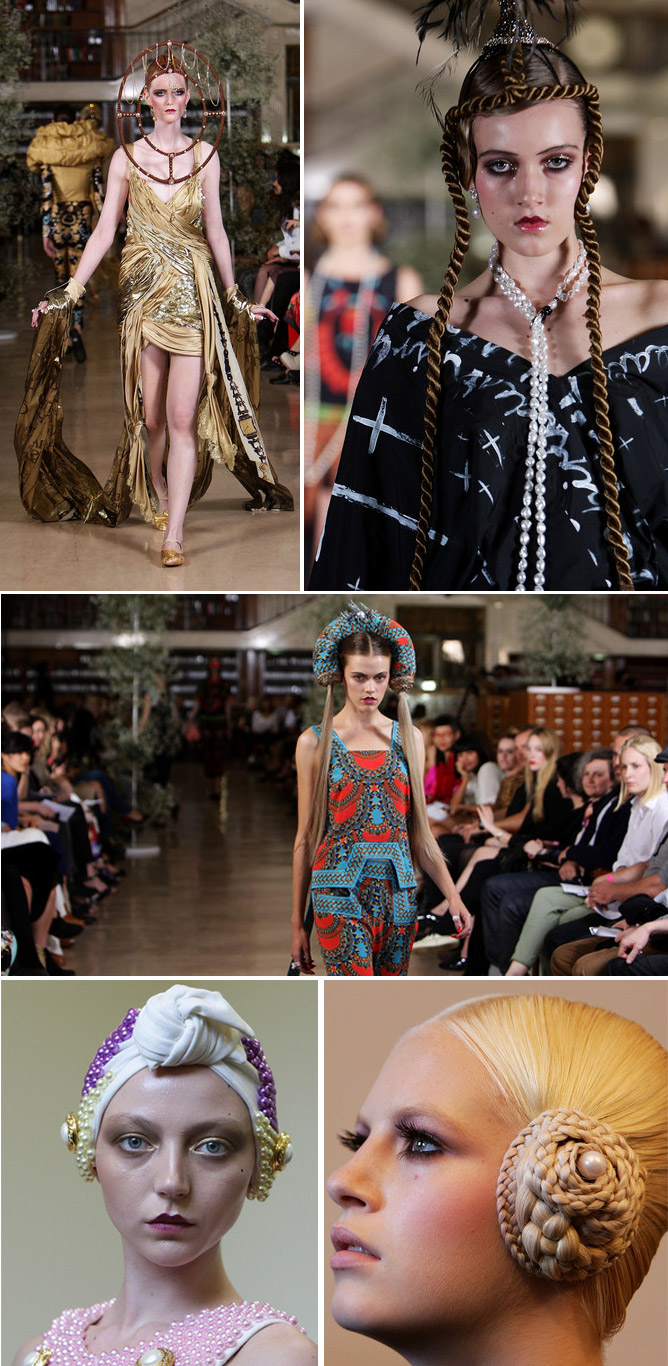 What do you think of the Romance Was Born Spring 2011 / 12 collection? xx
Photos from zimbio.com / harpersbazaar.com.au
Your Daily Fashion Scoop

A Fashion Business Espresso Shot Of News…
Sass & Bide will sell the majority stake in their dynamic label to iconic Australian Department store Myer.
Myer will acquire a 65% of Sarah-Jane Clarke and Heidi Middleton's label for $42.25 million (AU Dollars).
The deal will become official in April and will see Sass & Bide launch across 300 Myer stores over the next 18momths. The acquisition will mean Myer have exclusive department store rights to distribute the brand as well as benefit from the expansion of the label within Australia and internationally. Sarah-Jane Clarke has said of the deal, "This partnership will help Heidi and I realise the dream we had for sass & bide 12 years ago when we were selling our jeans at Portobello Market in London".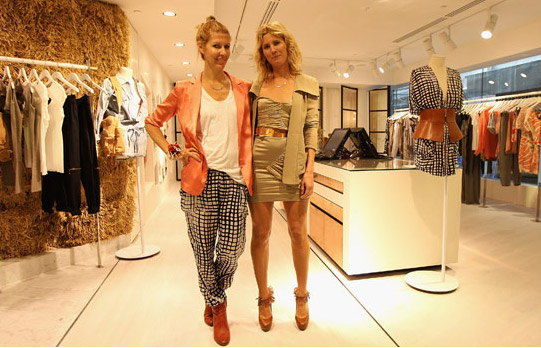 About Sass & Bide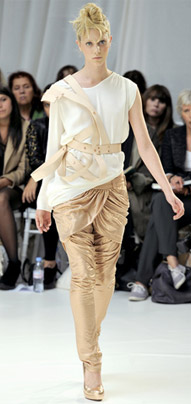 Sass & Bide is the brainchild of Sarah-Jane Clarke (aka Sass) and Heidi Middleton (aka Bide).
Launching in 1999 at London's Portobello Road, Sass & Bide became renowned for their edgy denim and youthful free spirited pieces. With fans including the likes of Cate Blanchett and Nicole Richie, the stylish label quickly became a highly coveted favourite -perfect for those seeking the duo's 'not too pretty' aesthetic.
Sass & Bide made their debut at London Fashion Week in 2002, before moving to New York Fashion Week and then back to London once again. Sarah-Jane Clarke and Heidi Middleton have also launched two subsidiary lines—S&B and Sass & Bide Denim.
About Sass & Bide
Spring / Summer 2011
Titled 'Papa Sucre' (French for 'sugar daddy'), the Sass & Bide Spring / Summer 2011 collection was a feast of gorgeous pieces perfectly befitting a Caribbean Queen.
Of the collection, Heidi Middleton said: "Sarah-Jane's been meditating, we've all gone Zen". And the clothes reflected this – excluding serene, natural energy and a restraint. Pieces were draped and knotted in a beautiful natural, soft colour palette. Digital prints were mixed and matched and also took organic shapes (some even resembling bamboo).
With hints of tribalism, the collection was soft, feminine and enchanting. Embellishment in the form of killer accessories – especially the central raffia motif appeared right across the collection in the form of collars, jackets, and skirts. Sweet silk jumpsuits; fluid harem pants; and sexy micro-dresses combined for a truly dynamic collection….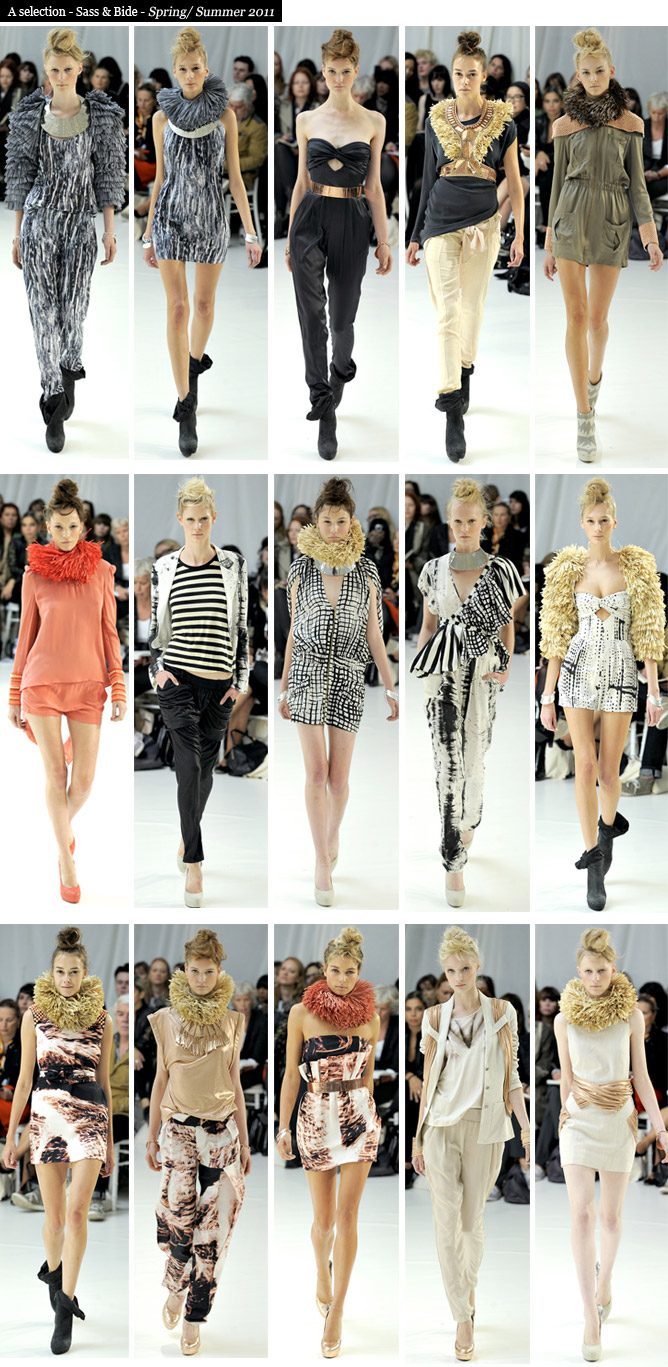 Are you loving or loathing the Sass & Bide Spring / Summer 2011 collection? xx
Photos from style.com & grazia.com.au
Your Daily Fashion Scoop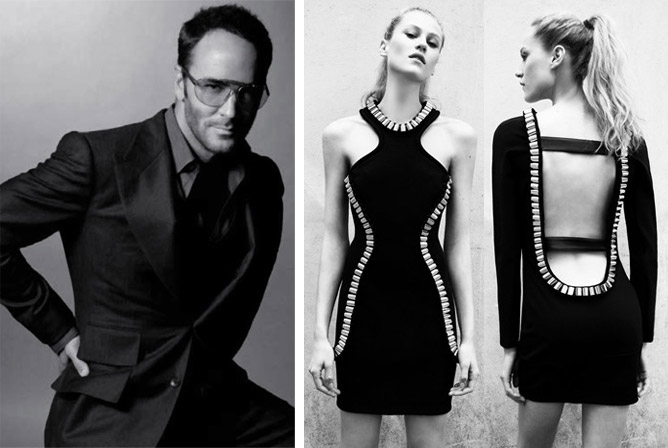 5 Espresso Shots Of News
Sit back, Relax & Indulge In Some Delicious Scoops Of Fashion News…
Tom Ford To Show At London Fashion Week
It has been announced Tom Ford (pictured above left) will be presenting his second womenswear collection at London Fashion Week! The date and location is yet to be released; however, a spokesman for Tom Ford has revealed that it "will only be a small presentation for international monthly magazines". Ford's decision to show in London has further cemented its importance in the fashion week calendar. London Fashion Week gets underway on February 18th…
David Koma For Topshop
David Koma has become the latest designer to collaborate with Topshop (pictured above right). The collection is comprised of five pieces and there are only thirty of each available! The pieces reflect Koma's signature aesthetic and are inspired by metal sculptures. The dresses which have bodycon silhouettes and silver detailing, will be in store on February 18th…
Karl Lagerfeld & Diane Kruger Cover Glamour
Two of my favourite people in fashion – Karl Lagerfeld and Diane Kruger – grace the cover of Glamour Paris for March 2011 (pictured right).  And Kruger is wearing my favourite dress from the Chanel Spring / Summer 2011 collection! Kruger has previously modelled as the face of Chanel and has been dressed by Lagerfeld on many occasions. Kruger once said of Lagerfeld: "He is like a stepfather to me. We're very close- we just get on so well"...
'Christian Lacroix and the Tale of Sleeping Beauty'… A Fashion Fairytale  
Christian Lacroix's biography written by Camilla Morton and illustrated by Lacroix, is woven into a fairytale. Of the biography, Morton has said: "The book is a tale of two icons, both well loved, both inspiring, and both living in magical kingdoms." Lacroix is the first in a series of designer biographies interwoven with fairytales (page illustrations pictured right). Manolo Blahnik and Diane von Furstenberg  will also collaborate with Morton on their biographies / fairytales…
Chic This Week…
1>> Radiant Sparkles – Leighton Meester in Ungaro   |     2>> Striking & Sexy – Claire Danes chose Roland Mouret
3>> Cute yet Edgy – Rachel Bilson wore Burberry        |     4>> Sweet & Eccentric – Anne Hathaway in Marni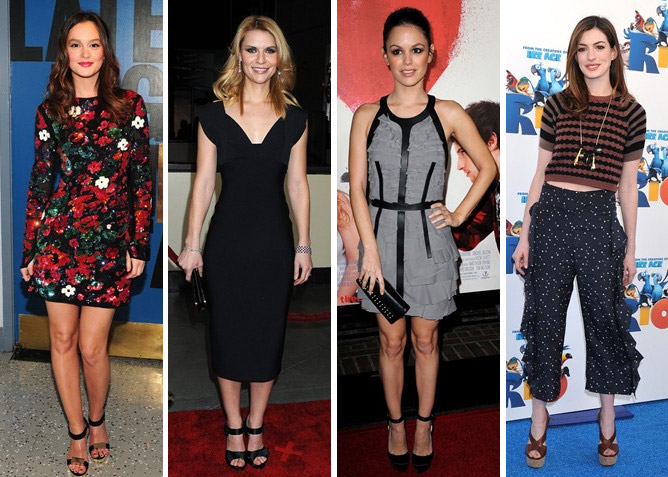 p.s. New York Fashion Week gets underway on February 10th! I cannot wait! xx
Photos from tomford.com / vogue.co.uk / google images