A Fashion Romance
Spotlight On: Romance Was Born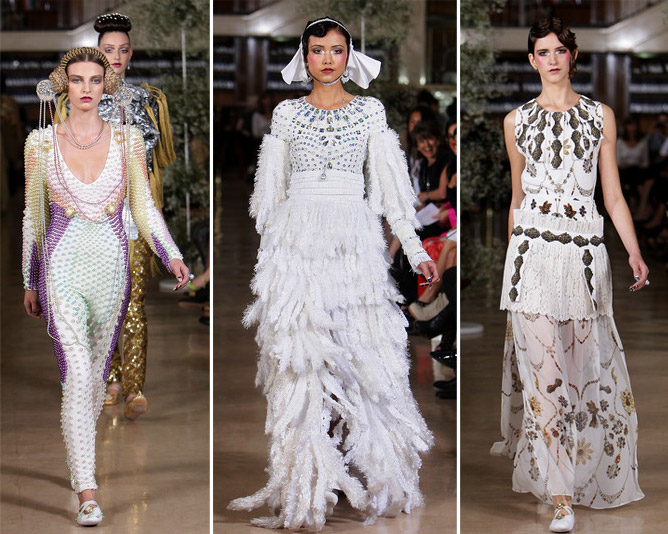 Luxurious, Decedent, Enchanting, Feminine, Fantastical, Showstopping…
Take a peak at one of Cate Blanchett's favourite labels – Romance Was Born.
Entitled 'The Oracle', the Romance Was Born Spring / Summer 2011/12 collection was inspired by the work of 1920's illustrator, Erte, and 'The Neverending Story'.
Staging their bold collection at Sydney's historic Mitchell Library on the eve of Rosemount Australian Fashion Week last Sunday, the front row included a particularly stylish guest, Cate Blanchett (pictured below). Both a fan and friend of Luke Sales and Anna Plunkett's extraordinary designs (both pictured below), Blanchett recently collaborated with the label for the costumes of an upcoming production of Edward Gant's 'Amazing Feats of Loneliness'.
The collection had a glistening Chanel aesthetic to it, with lots of lace and exquisite illustrious pearls. While this collection still captured the label's whimsical, show stopping pieces; it was also probably their most 'wearable' to date.  Starting with embellished jeans, fluid dresses, decedent prints and ballet flats – Romance Was Born quickly went on to feature the extraordinarily eccentric gowns the label is renowned for…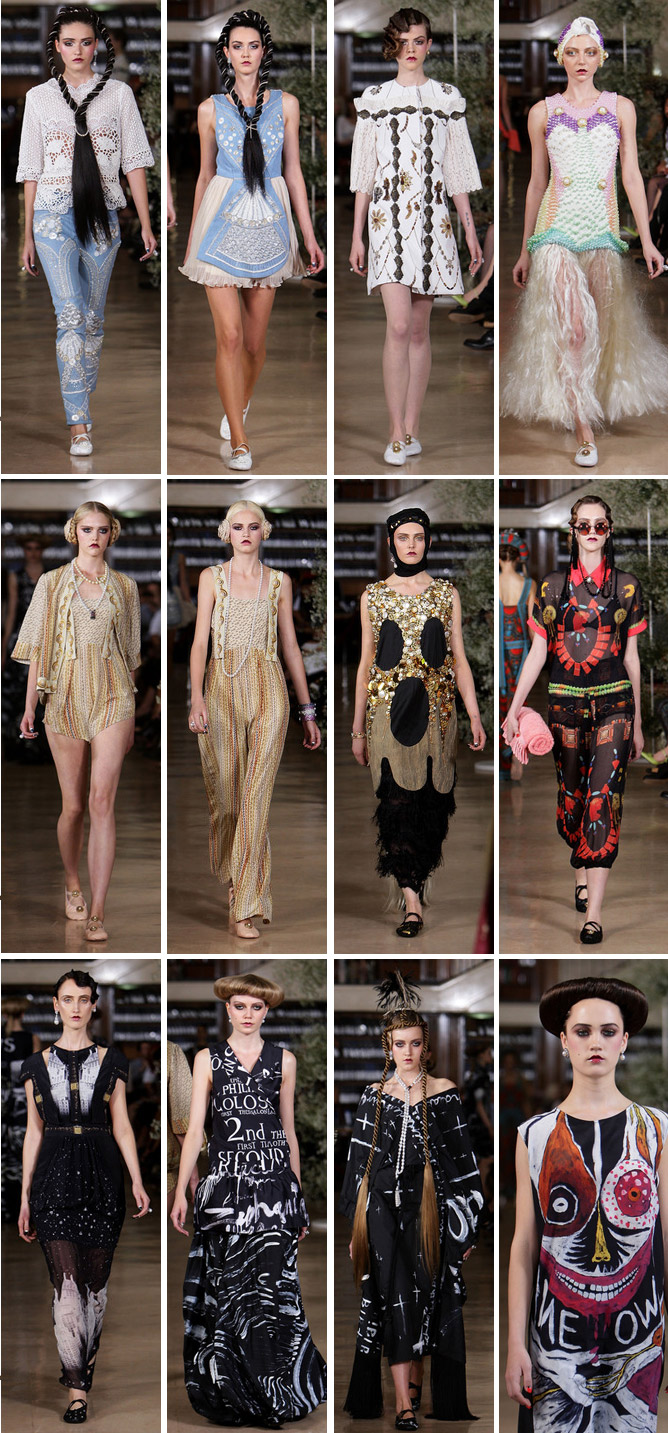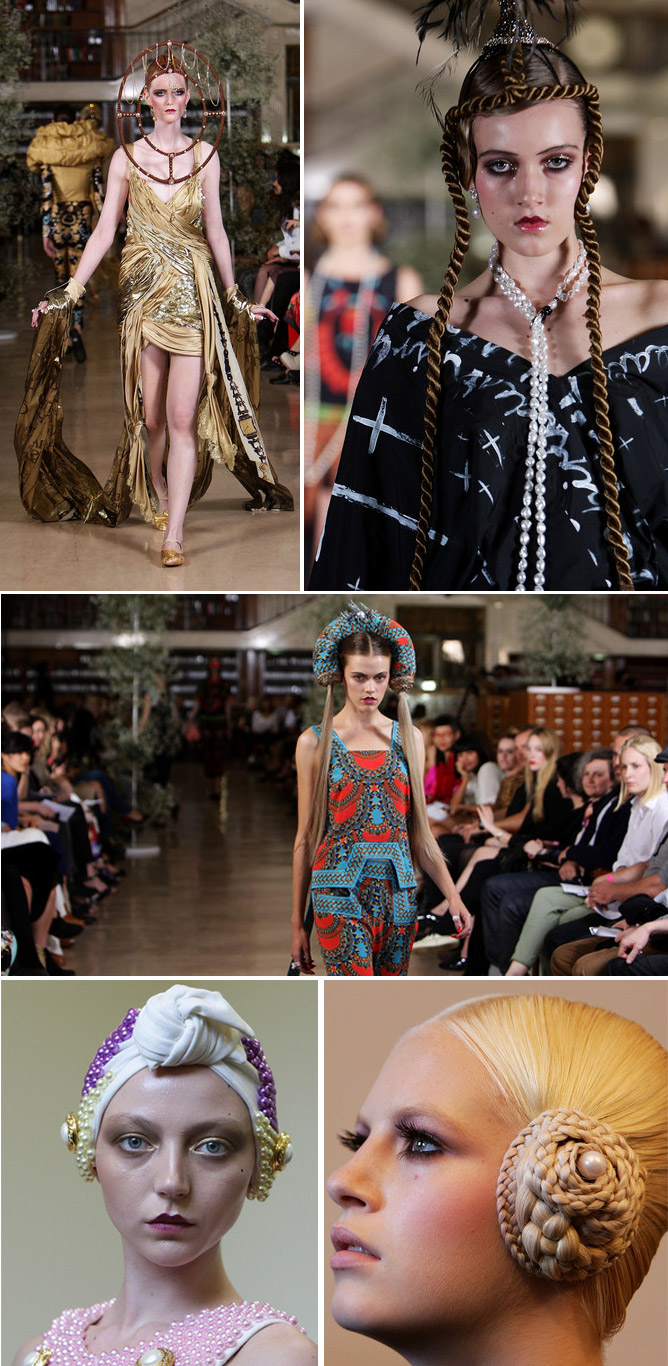 What do you think of the Romance Was Born Spring 2011 / 12 collection? xx
Photos from zimbio.com / harpersbazaar.com.au