Style Icon
A Class In Timeless Style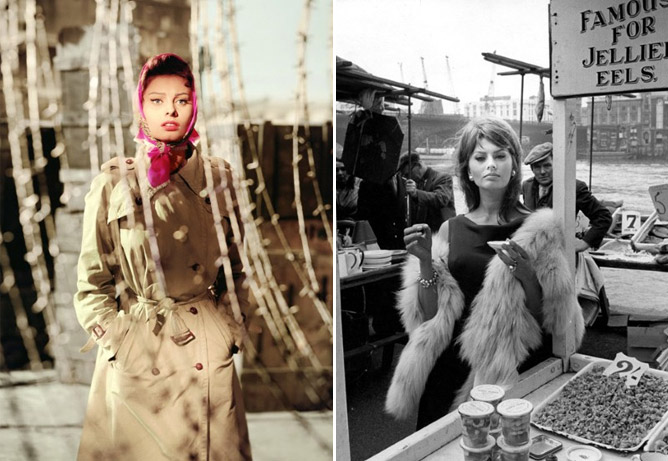 An Espresso Shot Of Style News…
Sophia Loren has been Honoured In Hollywood
Renowned as one of the most beautiful women in the world, the enchanting Sophia Loren has been celebrated in Hollywood. The ceremony was held at the Academy of Motion Picture Arts & Sciences, on the 50th anniversary of her Oscar win.   
Did you know… Loren was the first person to win an Oscar for a foreign-language role? Winning the Oscar in 1961 for her role in 'Two Women', Loren then went on to receive over 50 International Awards. Loren received a lifetime achievement Oscar in 1991 and was declared "one of world cinema's greatest treasures."
Sophia Loren is also a style treasure. Words fail to accurately describe exactly how exquisite some of her photographs truly are.
A style lesson in pictures, starring the sophisticatedly sexy Sophia Loren…

Happy Friday!
Have a stylishly delightful Weekend! xx
Photos from fashion.telegraph.co.uk