Valentino Flashback
Valentino Je t' aime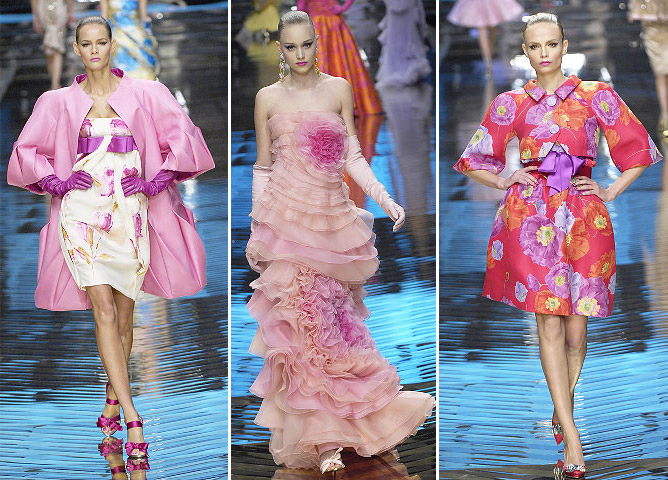 Impeccable Valentino For Sunday…
Valentino – Couture Spring 2008 – A Celebration
When Valentino Garavani created his final collection for his luxury house, it was a fitting conclusion to 45 sensational years.
Bright femininity with old-school glamour – the collection paid tribute to the 'Valentino' way. Sharp little luncheon suits in sorbet shades; chic cocktail dresses; striking evening gowns; lace; flower prints;  and sweet satin bows – it was elegant fashion loveliness with timeless beauty.
After this collection, Alessandra Facchinetti, the ex-Gucci designer took the reins of Valentino. Lasting just two seasons, she was succeeded by Maria Grazia Chiuri and Pier Paolo Piccioli in January 2009.
– – – – – – – – – – – – – – – – – – – – – – – – – – – – – – – – – – – –
What do you think of this Valentino collection? xx

Photos from style.com