Your Fabulous Fashion Scoop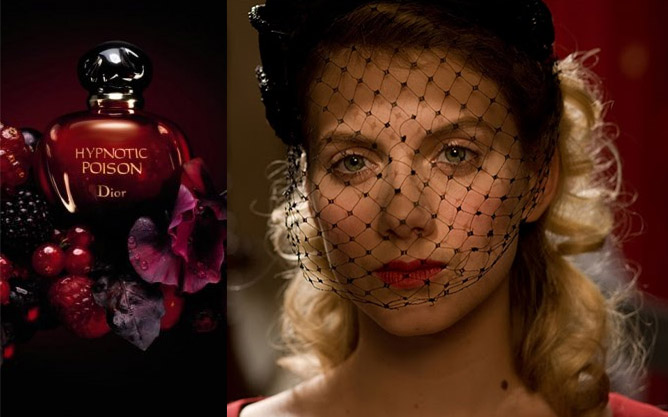 5 Espresso Shots Of Fashion News
Mélanie Laurent For Dior's Hypnotic Poison
Mélanie Laurent has been announced as the new face of Christian Dior's Hypnotic Poison scent. The beautiful French actress (known for her role in 'Inglourious Basterds'), singer, director and writer, will also wear Dior Couture on the red carpet. Love Mélanie Laurent and adore the intoxicating allure of Hypnotic Poison!
Leighton Meester For Vera Wang's 'Lovestruck'
The first image from Vera Wang's 'Lovestruck' campaign has been released starring Leighton Meester.  The 25year old Gossip Girl favourite looks absolutely divine in a floor length purple gown. C'est Magnifique!
Marchesa For Playboy
Renowned for their extraordinary red carpet gowns; Marchesa designers, Keren and Georgina, have tackled the iconic Playboy bunny costume. The exclusive model has been created to celebrate the opening of the new Playboy Club in London on June 4. Looking to embellish the iconic costume with a couture touch, Marchesa have said,
"very excited for the opportunity to design one of the iconic symbols of pop and fashion culture. We were inspired by the original costume, but we added some of Marchesa's signature details: embroidery and draping while respecting the classic corseted silhouette of the Playboy costume. The result is a modern and feminine rendition of this legendary look".
Pierre Cardin To Sell Fashion House
Pierre Cardin is selling his legendary fashion house. At 88, Cardin has said, "I know I won't be here in a few years and the business needs to continue." Founding his house in 1950, Cardin was one of the pioneers of brand licensing. His name is now carried on hundreds of products, including; clothing, shoes, bottled water, furniture and perfume.
Best Dressed at Met Gala
Decadence, glamour and divine red carpet fashion statements – were of course the order of the day at the Met Gala. Many guests were dressed in McQueen, even the lady of the moment herself, McQueen Creative Director, Sarah Burton (aka the creator of the Duchess of Cambridge's gorgeous wedding gown) (pictured below). Stella McCartney also had an impressive turn out of celebrity support. McCartney (pictured below), the Gala co-chair, wore a black strapless dress and platform sandals from her label.
In Alexander McQueen:  Burton, Sarah Jessica Parker, Daphne Guinness and Naomi Campbell
In Stella McCartney: McCartney, Gwyneth Paltrow, Eva Mendes and Kate Hudson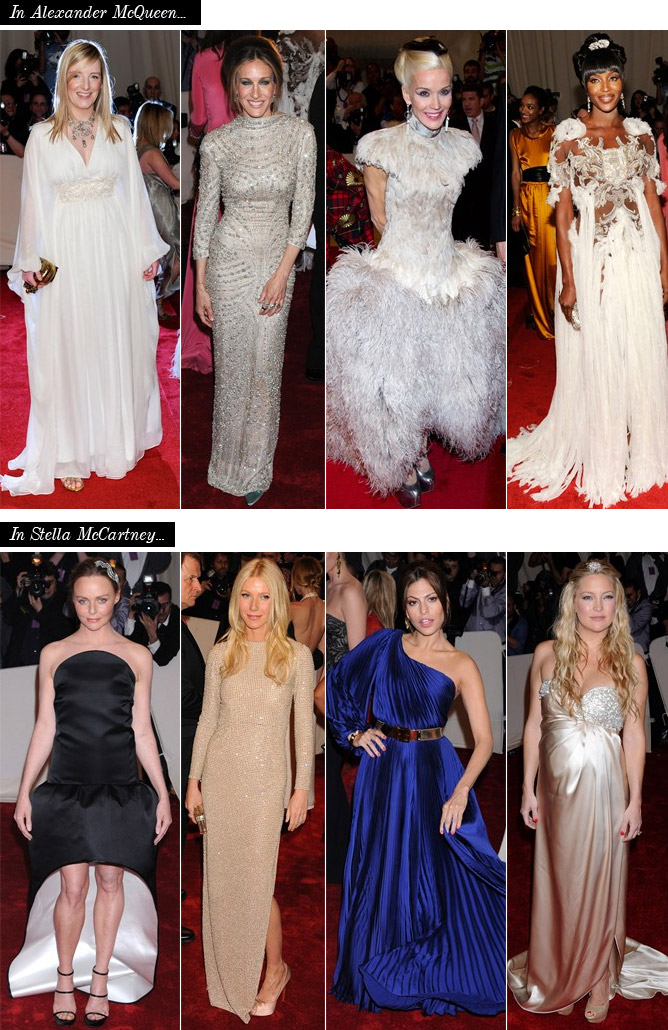 Who was your best dressed? xx
Photos from vogue.co.uk / vogue.it / google images
Your Fabulous Fashion Scoop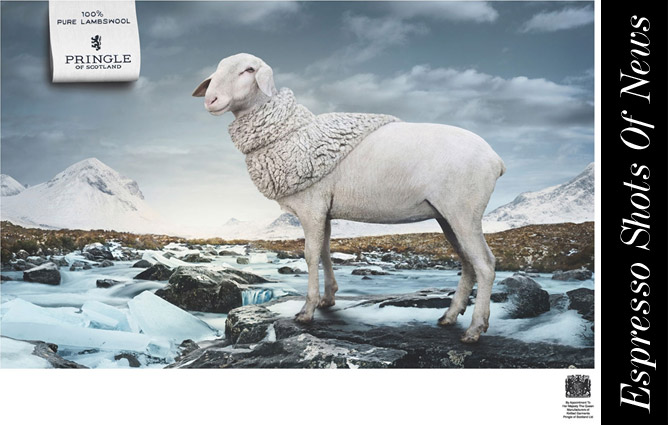 4 Delicious Espresso Shots Of News…
It's 100% Pure Lambswool for Pringle of Scotland
While everyone loves to see today's top models covering the high fashion campaigns, Pringle of Scotland has released a new ad series that may just capture your heart! Reminding us of where their clothing comes from, Pringle of Scotland features an adorable sheep, with the wool having been shorn into a hat, scarf and jumper… too adorable!

Daphne Guinness: Fashion As Art
Daphne Guinness in collaboration with Barneys New York, will turn fashion into installation art. The Heiress, renowned for her love of high fashion, will be showcasing some of her most exquisite couture pieces in a six week changing window display for the iconic department store. From Alexander McQueen to Gareth Pugh; the finale will be Guinness herself getting dressed and readied for the Met Ball in the store window.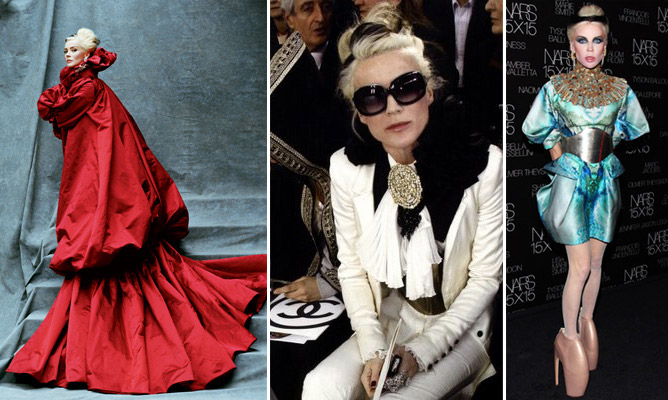 Christophe Decarnin Leaves Balmain
Luxury French fashion house, Balmain, announced Christophe Decarnin has stepped down as Creative Director. It is believed Decarnin's successor will most likely be someone from within the current design team. Decarnin had been absent from Balmain's Autumn / Winter 2011 collection show, amid rumours he was in a mental hospital. From the Balmain official statement:
"Balmain's success in the Decarnin years was based on a relatively simple formula of impeccably tailored jackets, tough pants, T-shirts and sexy beaded dresses — all for staggering sums — and Mr Decarnin may have felt stuck in recent months about his direction. Designers are indeed under a lot of pressure, some of it self-imposed, to create relevant collections. Shy and introverted, with a label that had its admirers and critics, Mr Decarnin may have been more vulnerable than others to that pressure."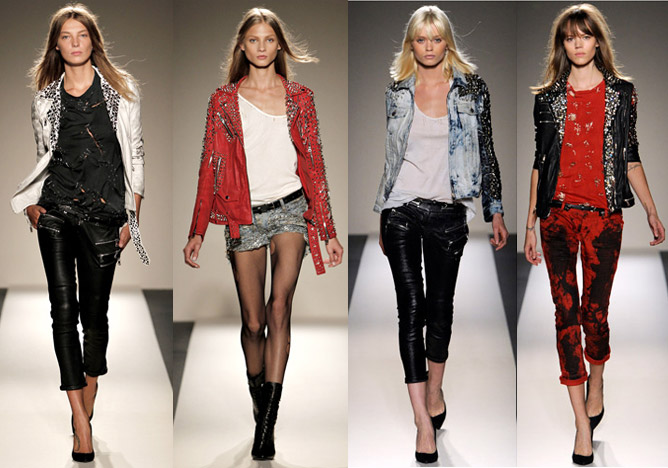 Happy Birthday Dame Vivienne Westwood
As a belated celebration for Dame Vivienne Westwood's 70th birthday (last Friday April 8th), below are a selection of looks from her signature label's Autumn / Winter 2011 collection. Entitled 'World Wide Woman', the collection celebrates the woman as a guardian of culture, values and the planet. From gold glittery shoes to dark punk-warrior makeup; the collection offered something for every woman's style…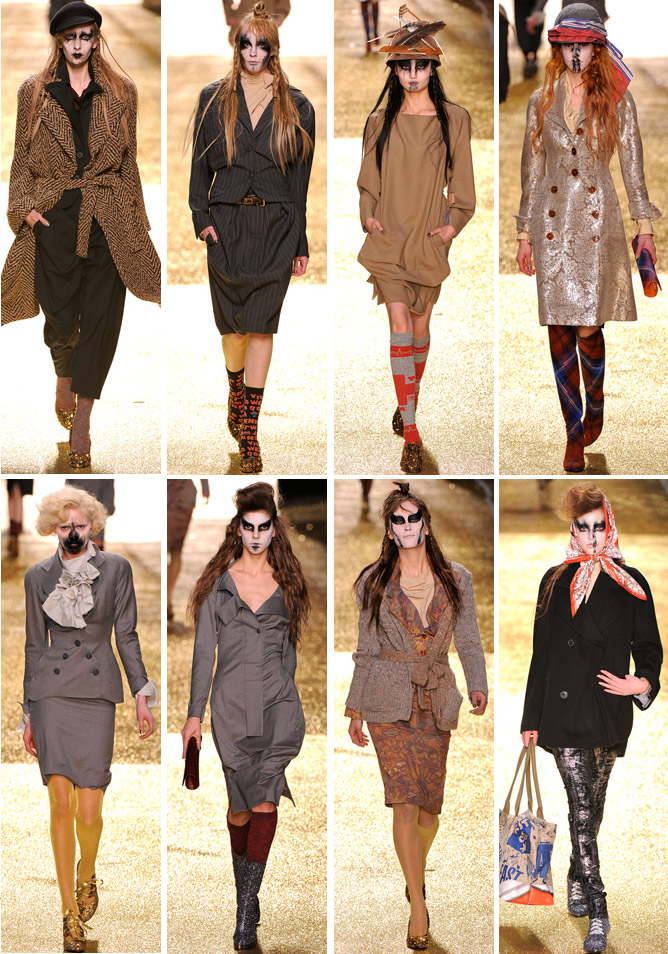 Happy Monday! Hope you all have a fabulously fashionable week! xx
Photos from fashionising.com / fashion.telegraph.co.uk / style.com