Your Most Popular Icon Is Revealed… xx
We love Audrey Hepburn!
When I asked you all who your style inspirations were, the darling Audrey Hepburn was the name that kept on popping up! Elegant, sophisticated and beautifully whimsical, Audrey Hepburn's style is timeless perfection.
Audrey Hepburn & Givenchy
Givenchy was Hepburn's signature look, both on and off the screen.
Of the fashion house, Hepburn said: "Balenciaga once said the secret of elegance is elimination. I believe that. That's why I love Hubert Givenchy… They're clothes without ornament, with everything stripped away."
Hepburn and Hubert de Givenchy first met in 1953, before she began filming 'Sabrina'. Hepburn flew to Paris for an appointment with him and to organise her wardrobe for the film. At twenty-six, Givenchy had just left Christian Dior the year previously, to open his own salon in Paris. Influenced by his mentor and friend Cristobal Balenciaga, Givenchy's style was minimal elegance.
A fashion fairytale was made that day. Givenchy let Hepburn choose anything she liked from his current collection. 'Sabrina' then went on to win an Oscar for Costume Design and Edith Head received the recognition. Hepburn was terribly upset by this and called Givenchy immediately to apologise.  Of this Givenchy said:  "I was very touched, but told her not to worry, because Sabrina had brought me more new clients than I could handle, but Audrey was still upset, and she made a promise to me that in the future she would make sure that it never happened again. And she kept her promise. This was one of the most marvellous things about her. She thought constantly of others."
Hepburn's alliance with Givenchy would last her lifetime. Givenchy went on to make costumes for most of Hepburn's films after 'Sabrina' and created a fragrance for her in 1957 called 'L'Interdit'. It was intended for her personal use only; however, she asked Givenchy to put L'Interdit into the marketplace. Hepburn stared in the campaign but refused to negotiate compensation for using her name; she would gladly assist her dear friend in launching his perfume.
To the darling Audrey Hepburn… Uptown Twirl & stylish people around the world love you! xx
Your Style Inspirations… xx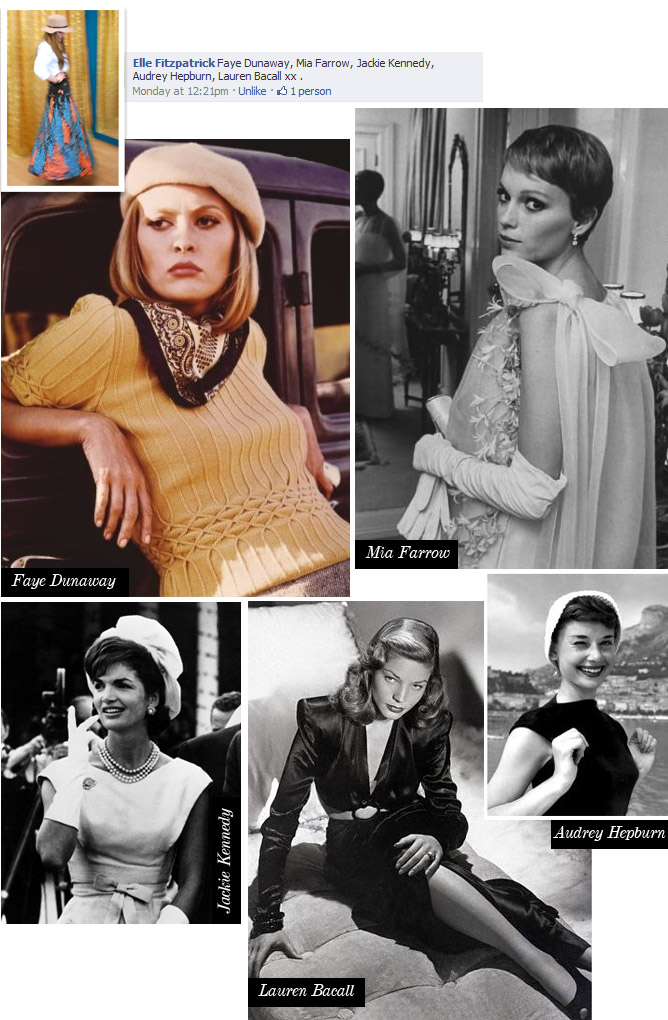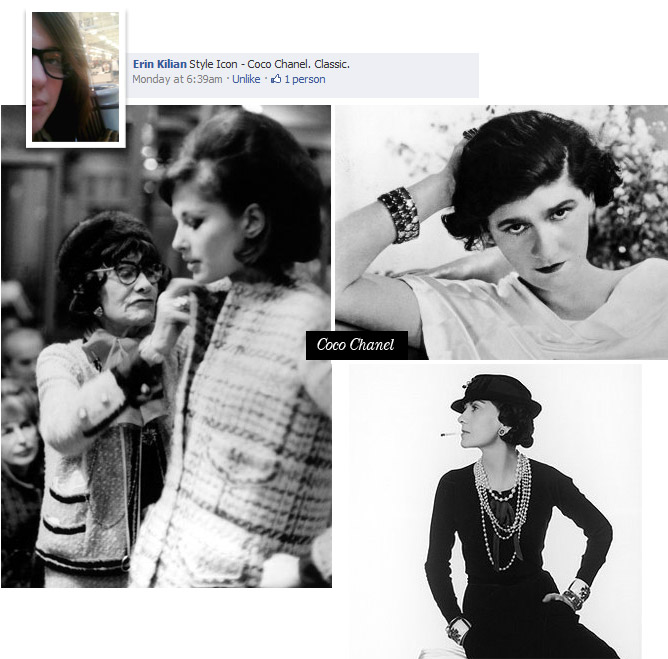 Thank you for all of your uber stylish input!
Thank you to everyone who tweeted me or left a message on Facebook with your style icons! I wish I could have included all of you in this post! I loved hearing about the people who inspire you. Many of you shared my love of the divine Audrey Hepburn, Grace Kelly and Marilyn Monroe while others chose women and men who I would never have thought of… your choices inspired me! 
Love Uptown Twirl xx
p.s. If you & your style icons didn't appear in today's feature, don't worry – I will be doing 'Your Style Inspirations Part 2' tomorrow! So watch this space!
Screen Glamour Goddess'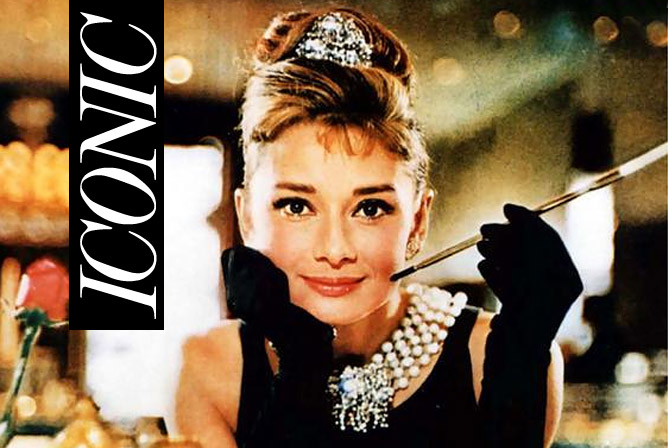 Beauty, Style & Elegance that transcends time…
Audrey Hepburn, Marilyn Monroe & Grace Kelly
The passing of the divine Elizabeth Taylor this week, made me stop and think of the other lovely ladies whose style, beauty and elegance has transcended time. Audrey Hepburn, Marilyn Monroe & Grace Kelly captured the hearts of people around the globe during their lifetimes and their captivating hold can still be felt today.
Audrey Hepburn, Grace Kelly (Kelly Princess of Monaco) and Marilyn Monroe, renowned for their timeless style, sophistication and beauty, will live forever as three of the most iconic women the world has ever seen.
My style icon is Audrey Hepburn. Known for her gamine and insouciant way of dressing, Hepburn stole the spotlight in many of Hollywood's (& my) best loved films – from Roman Holiday, My Fair Lady and Breakfast at Tiffany's, to name but a few. It was Hepburn's Givenchy gown from Breakfast at Tiffany's that made the 'little black dress' a must in every woman's wardrobe.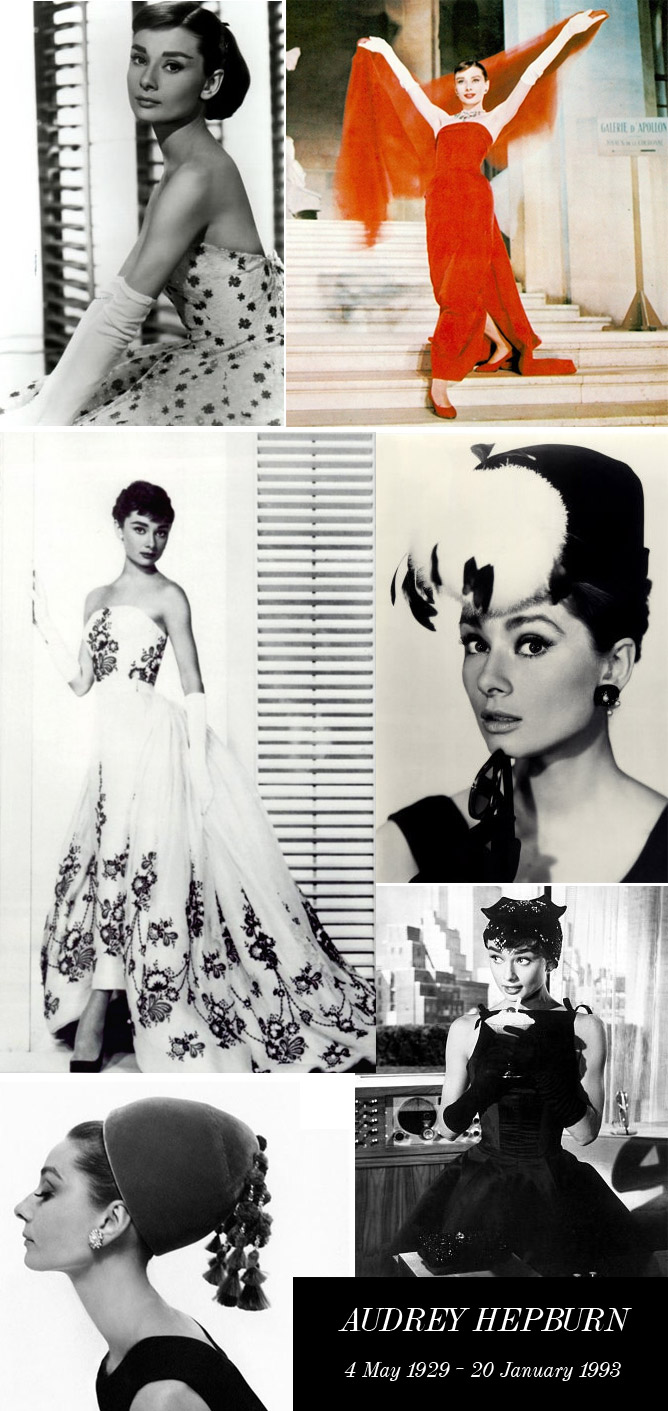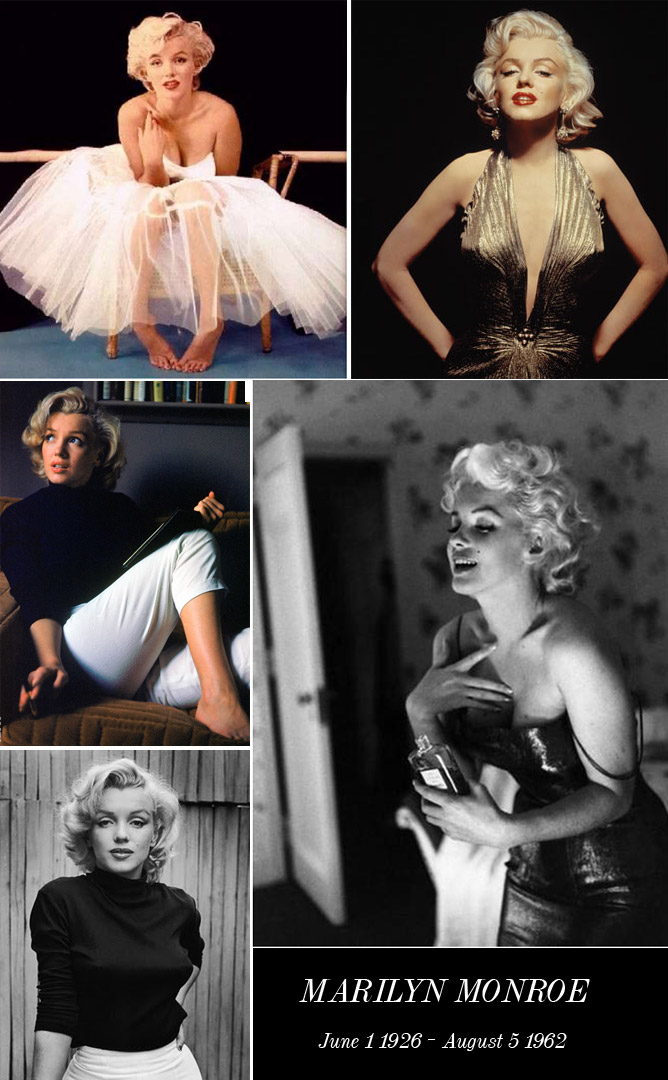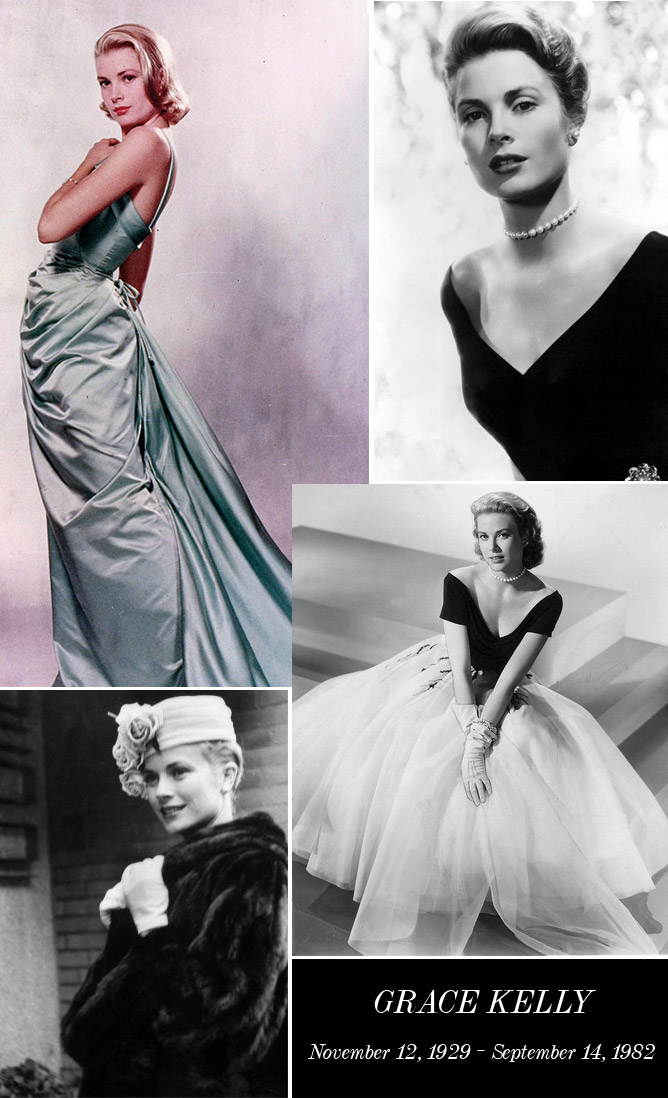 Who are your style icons? xx