Your Fabulous Fashion Scoop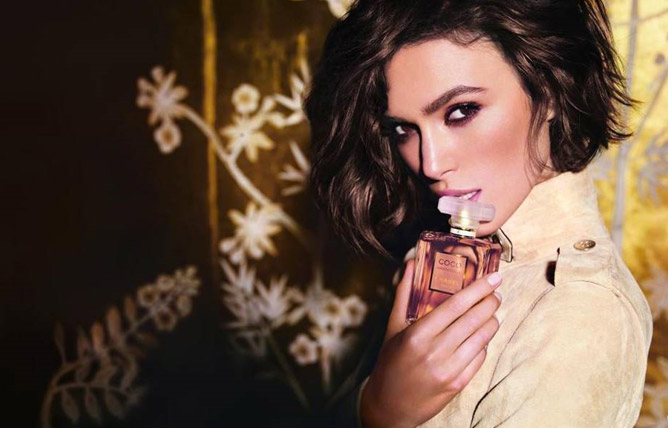 3 Espresso Shots Of News & 1 Style Tribute…
Karl Lagerfeld For Diet Coke
Karl Lagerfeld has reunited with Diet Coke to create three iconic bottle designs for Summer. Of the collaboration, Lagerfeld has said:
"I loved what we did last year but I will love 2011 even more. I'm delighted about this collaboration. It's exciting for me because I love the idea and as everybody knows, I drink Diet Coke and nothing else, night and day. It was pure pleasure to do a campaign with people I like and for a product I love".
LOVE, LOVE, LOVE THESE BOTTLES!
Coco Mademoiselle – The New Film
The new film for Coco Mademoiselle, starring Keira Knightley, has been released online. The film, directed by Joe Wright (who also worked with Knightley on Pride & Prejudice and Atonement), follows Knightley waking from her slumber; applying Coco Mademoiselle Parfum to her décolletage; riding around Paris on her motorcycle and seducing photographer, Alberto Ammann. This time round sees Knightley's leading lady more seductive, sexy and independent, yet always encapsulating the beautiful elegance of a Chanel lady.
Rachel Zoe & Rodger Berman Welcome Their First Child
Congratulations Rachel Zoe and Rodger Berman who have welcomed their first child – Skyler Morrison Berman – into the world! Zoe took to Twitter and wrote:
"Thank you all so much for your love! [Rodger] and I couldn't be happier with little Skyler Morrison in our arms … he is everything". I cannot wait to see his baby wardrobe!
Style Tribute – 
ELIZABETH TAYLOR
Mesmerising beauty, undeniable style & extraordinary glamour…
On Wednesday the world lost one of the great screen actresses of Hollywood's Golden Age. Elizabeth Taylor, the legendary actress and style icon, died at age 79.
Receiving two Academy Awards for Best Actress; her endless championing for AIDS awareness, research and cure; her eight marriages; her love of show-stopping jewels – Elizabeth Taylor was one of the most beautiful women the world has ever seen. As well as her four children, Taylor is survived by 10 grandchildren and four great-grandchildren. 

Uptown Twirl Loves Elizabeth Taylor xx
Photos from vogue.co.uk / catwalkqueen.tv /google images
Jessica Alba's Evolving Style
This year Jessica Alba has been dressing to impress. With an evolving style that includes a taste for the major fashion houses – from Chanel to Dior, Balmain, Valentino and Dolce and Gabbana – Alba is set to fast become a style icon.
So… this week we celebrate the emerging fashion style of Jessica Alba!
Making a name for herself in the fashion world, Alba is regularly topping the best dressed lists. With many of her looks taken straight from the catwalk, Alba's effortless carefree glamour makes for the perfect accompaniment to the striking pieces. Choosing show stopping dresses to flatter Alba's incredible body, I think Jessica Alba's stylist may be in need of a raise…
Alba's relaxed weekend look, red-carpet glamour and carefree elegance – always has her looking ultra chic and making quite the style statement.
My Favourite Jessica Alba look:


Dolce and Gabbana, Fall 2010 Collection

Tailoring, sex appeal, lace and lingerie are what Dolce and Gabbana are known for. Always creating immaculately tailored pieces that fit and flatter a woman's curves – they know women and how to dress them. Elegant yet undeniably sexy, the Dolce and Gabbana dress (pictured top) was one of my favourite looks from the Fall 2010 collection. The seductive floral print with lots of sheer layers is refined, chic and sexy. Love the long sheer sleeves and unfinished hemline. Bellissimo!

What do you think of Jessica Alba's style? Who are your style favourites? xx