Playing Dress Up… Jacqueline Kennedy Onassis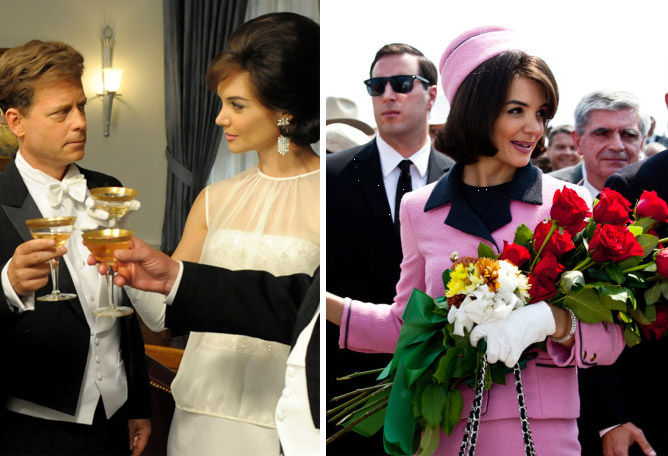 Katie Holmes' has been transformed into the style icon Jackie Kennedy – her wardrobe personifying the late first lady of style…
While the 'The Kennedys', a four-part biopic, starring Katie Holmes and Greg Kinnear hasn't received the best reviews, the costumes and styling is something else entirely.
Kennedy's chic khaki pants worn with crisp white blouses; her sophisticated White House shift dresses; as well as her iconic ballgowns – make a stylish appearance in the mini-series. Giorgio Armani recreated the iconic pink Chanel suit (pictured above left), that Kennedy wore in Dallas in Nov. 1963, the day her husband was assassinated. Costume designer, Chris Hargadon, created over 45 looks for the mini-series, which also sees a beautiful recreation of the black Oleg Cassini suit, worn by Kennedy at her husband's funeral.
Many of you cited Jackie Kennedy as one of your favourite style icons; I would love to hear what you think of Katie Holmes' First Lady transformation? xx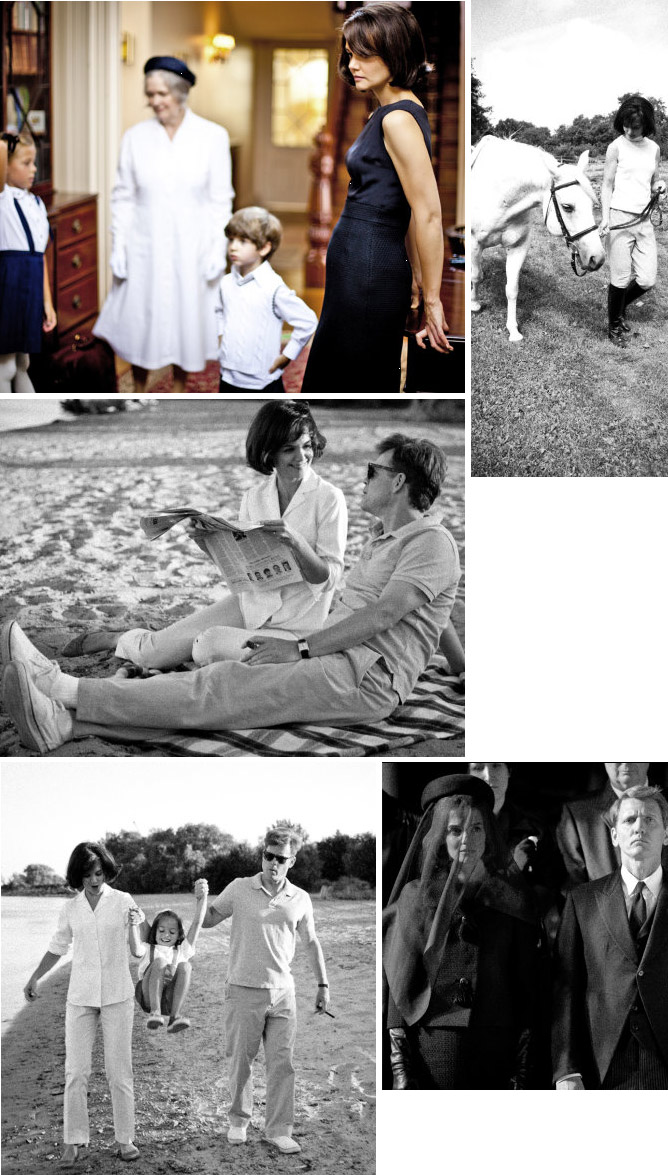 Photos from stylelist.com
Your Style Inspirations… xx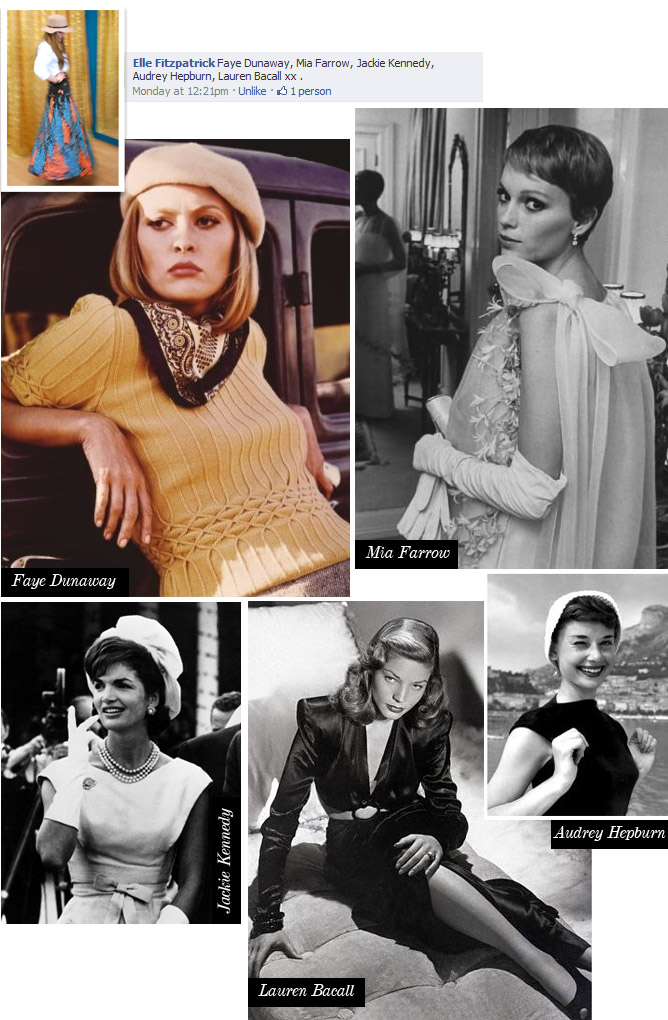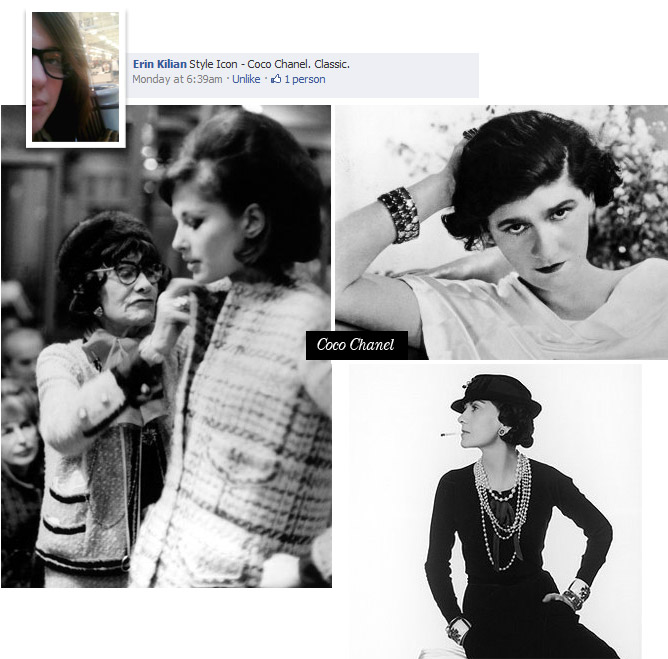 Thank you for all of your uber stylish input!
Thank you to everyone who tweeted me or left a message on Facebook with your style icons! I wish I could have included all of you in this post! I loved hearing about the people who inspire you. Many of you shared my love of the divine Audrey Hepburn, Grace Kelly and Marilyn Monroe while others chose women and men who I would never have thought of… your choices inspired me! 
Love Uptown Twirl xx
p.s. If you & your style icons didn't appear in today's feature, don't worry – I will be doing 'Your Style Inspirations Part 2' tomorrow! So watch this space!