Rachel Zoe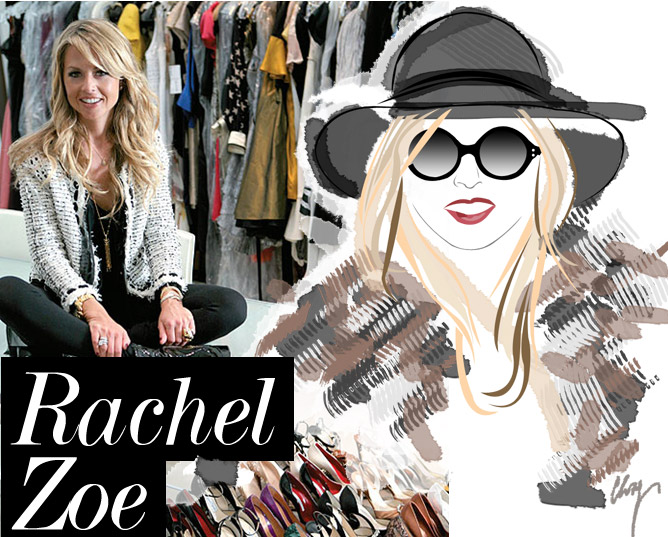 Super Stylist, Reality Star & Fashion Designer… Rachel Zoe has the Fashion Industry all sewn up.
With her expressions – 'I Die', 'That's Bananas' & 'Shutting It Down' – Rachel Zoe is one of the most influential forces in fashion today.
Rachel Zoe Rosenzweig is a celebrity fashion stylist with an immaculate ability to create a 'red carpet moment'. In September 2008, her reality series, The Rachel Zoe Project, made its debut. The series followed Zoe; her fashion associates, Taylor, Brad and Jordan; along with her husband Rodger – through three turbulent seasons of high fashion drama, delicious styling and a glimpse into the glamorous life of Rachel Zoe. Now the world cannot get enough of this pint-sized fashion dynamo!
About Rachel Zoe  
Having no formal fashion training, Zoe's hard work and innate fashion flair has seen her style countless celebrities. Her current list of clients includes the highly stylish: Cameron Diaz, Jennifer Garner, Kate Hudson, Demi Moore, Liv Tyler,  Eva Mendes and Anne Hathaway – to name but a few. 
Zoe has collaborated with Judith Leiber on a line of luxury bags; been the face of Samsung's BlackJack cell phone; and co-wrote, 'Style A to Zoe: The Art of Fashion, Beauty and Everything Glamour'. Making it to the New York Times Bestsellers List, the book gives styling tips on dressing for all occasions. Zoe is also credited with pioneering the boho chic look, while working with Nicole Richie.
Having just presented her first collection in February; Zoe's accomplishments and stylish presence in fashions fast lane, shows no signs of slowing down – even with her first child, a boy, due any day.
Her influence has now extended well beyond her high-end client base to women & men around the world – all hoping to add the extra Zoe pizzazz to their world.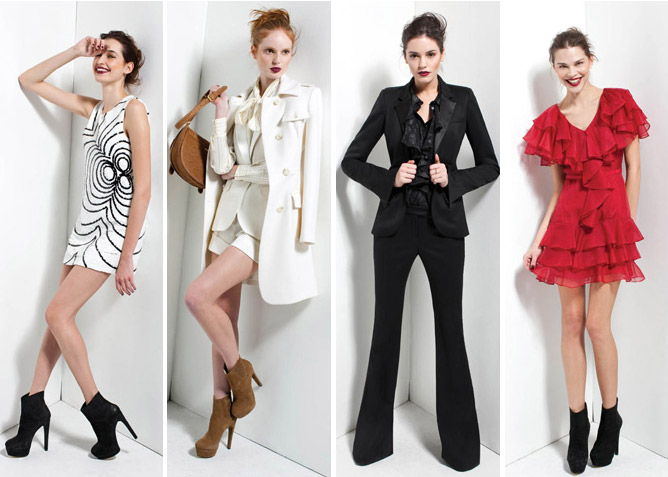 Rachel Zoe – Fall 2011
With an undeniable vintage aesthetic, Zoe's debut collection calls upon her love of 70's dressing. Sharply cut tuxedos, faux furs & bow-neck silk blouses; the collection took inspiration from many of Zoe's own delicious vintage finds!
Of the collection she has said: "I've been subconsciously building this collection in my mind for a long time. There are a million vintage pieces that have inspired me, and every other designer in the world."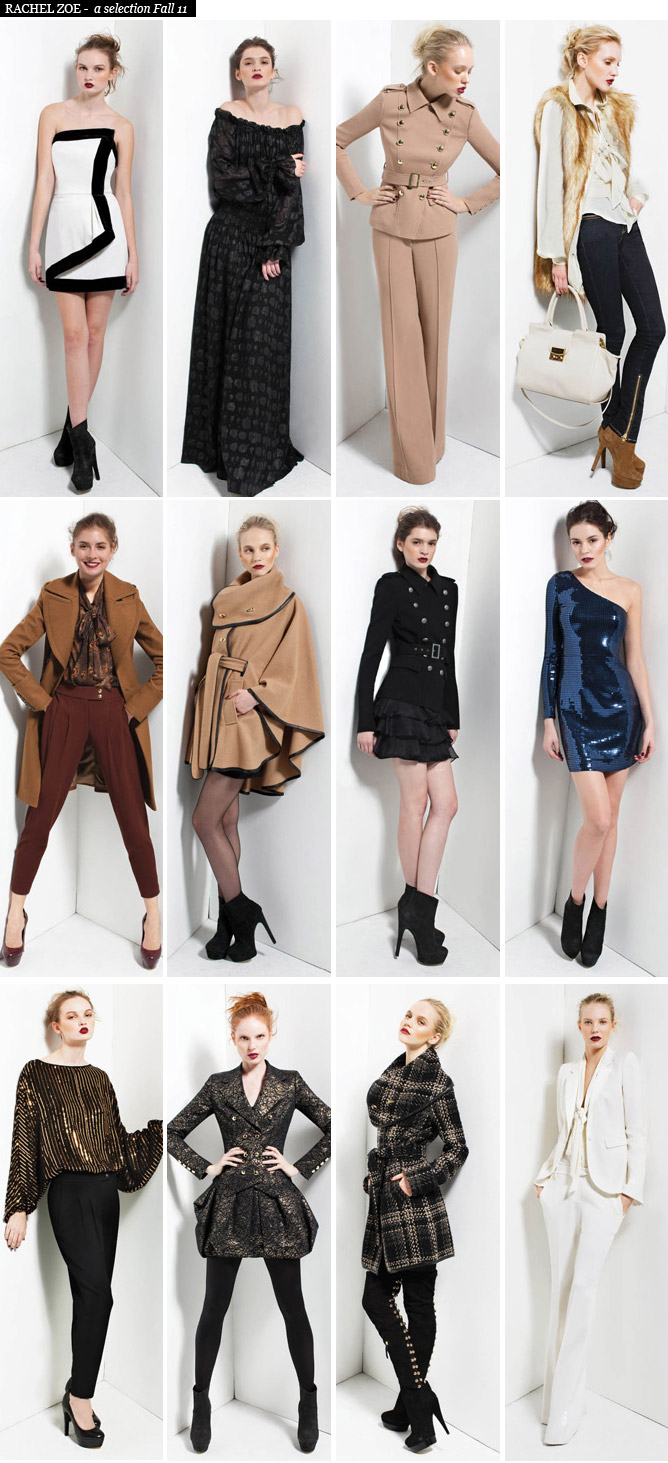 What do you think of Rachel Zoe's first collection? xx
Photos from style.com & google images
Your Daily Fashion Scoop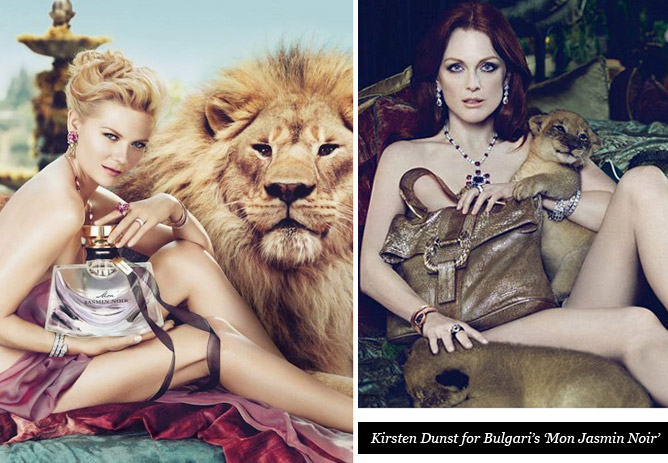 Kirsten Dunst for Bulgari
Bulgari loves a beautiful naked lady and a wild animal! Kirsten Dunst is the face of Bulgari's new fragrance, 'Mon Jasmin Noir', campaign. Also featured is a very large lion! Mon Jasmin Noir is a lighter version of the label's Jasmin Noir scent, with notes of lily of the valley, sambac jasmine, nougatine and wood. Very beautiful, fierce campaign…
John Galliano Suspended From Dior
On Friday, John Galliano was arrested for an alleged assault and anti-Semitic remarks. The designer was allegedly accused of verbally abusing a couple who were sitting in a cafe in Paris. Christian Dior went onto confirm that John Galliano had been suspended from his role with the company pending investigation.
Yesterday it was reported Galliano will be fighting back against allegations and accusing them of defamation. And according to WWD, he is "shocked" by his suspension from Dior…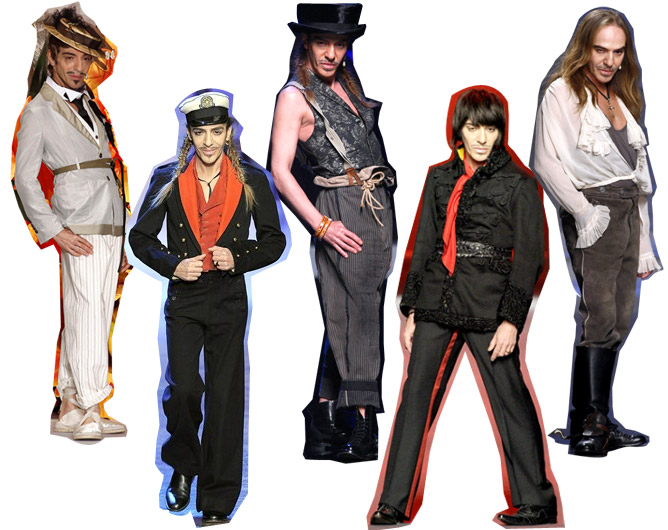 Proenza Schouler Dislike Their Name
Designers Lazaro Hernandez and Jack McCollough, the duo behind Proenza Schouler have said they have reservations about their label's name. The name stems from both their mother's names. Of the name, Jack McCollough said "It's one of our biggest regrets is the name of our company. It's like alphabet soup. There are so many letters."
Proenza Schouler showed their Fall 2011 collection in New York a fortnight ago, a selection of looks from the collection is featured below…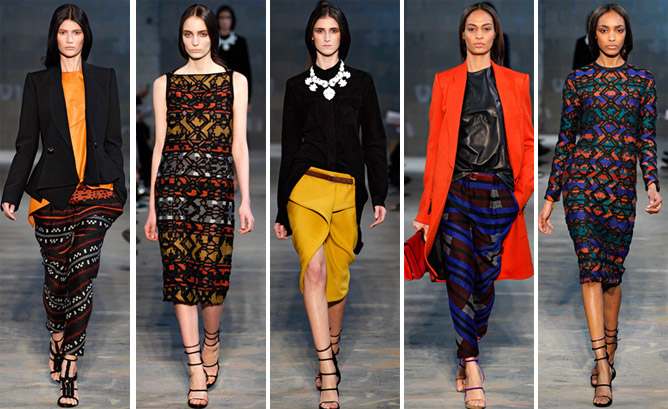 Emma Watson's People Tree Final Collaboration
Emma Watson has launched her third and final People Tree collection. The collection includes sweet dresses in gingham, florals and polka-dots; playsuits; harem pants; and more. Of the design process and experience, Watson said:
"The design process continued with me trying on each and every piece to get the fits just as I wanted them and then I visited Bangladesh to see the clothing actually being made and meet the people making it. It was an incredible and life-changing experience – I really wish everyone had the chance to see the difference Fair Trade makes with their own eyes."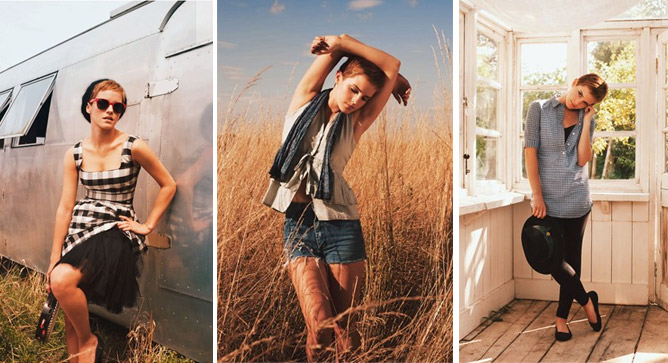 Chic This Week…
1>> Lea Seydoux wore a gorgeous Elie Saab look from Spring 2011 Couture
2>> Diane Kruger looked immaculate once again in Chanel Fall 2011 Couture
3>> Michelle Trachtenberg oozed Old-Hollywood glamour in Edition by Georges Chakra Fall 2010
3>> Halle Berry shone in Elie Saab Spring 2011 Couture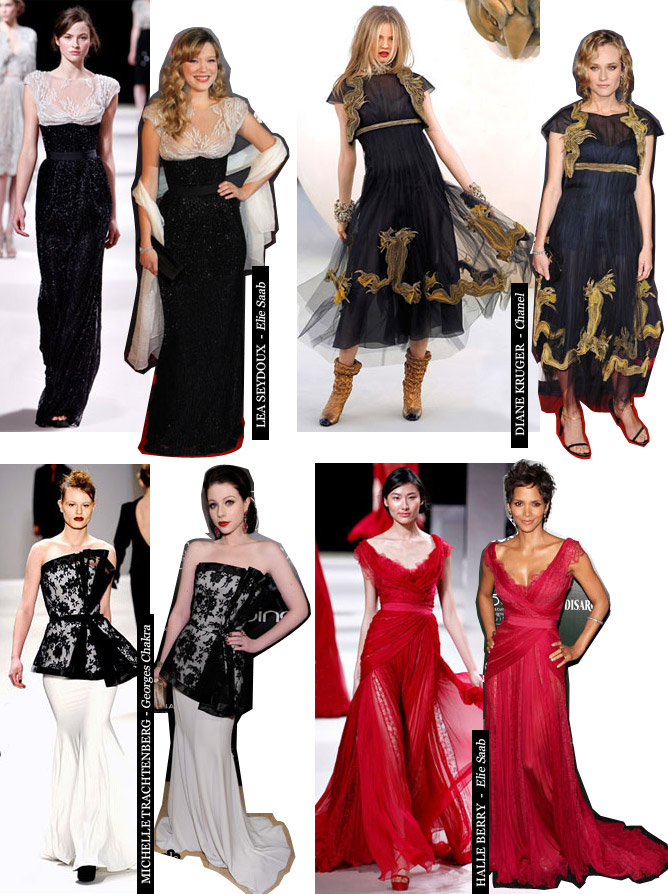 Who Is Your Best Dressed This Week? xx
Photos from style.com, vogue.co.uk & google images
Hats On For Fall…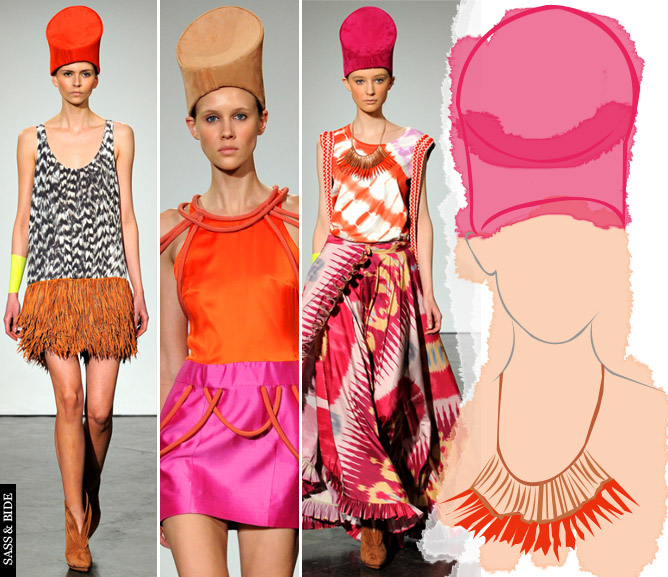 Keep your head toasty warm in ultra chic style for Fall 2011
As the Designers' accessory of choice for Fall, hats instantly add that extra pizzazz to any outfit…
So far, the Fall 2011 collections have offered an exquisite range of Hats in every shape, texture, colour and style. Whether you desire the neon brights at Sass & Bide; furry animals at Anna Sui; statement-making velvet at Malandrino or a sophisticated Cloche at Ralph Lauren – there is a hat to suit every head for Fall!

Will you make a statement with a darling hat this Fall? xx
Photos from style.com