Fashion Spotlight…
Rachel Zoe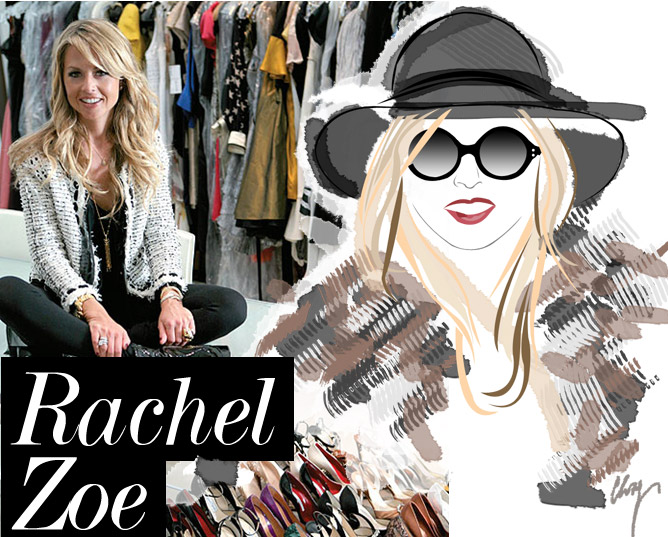 Super Stylist, Reality Star & Fashion Designer… Rachel Zoe has the Fashion Industry all sewn up.
With her expressions – 'I Die', 'That's Bananas' & 'Shutting It Down' – Rachel Zoe is one of the most influential forces in fashion today.
Rachel Zoe Rosenzweig is a celebrity fashion stylist with an immaculate ability to create a 'red carpet moment'. In September 2008, her reality series, The Rachel Zoe Project, made its debut. The series followed Zoe; her fashion associates, Taylor, Brad and Jordan; along with her husband Rodger – through three turbulent seasons of high fashion drama, delicious styling and a glimpse into the glamorous life of Rachel Zoe. Now the world cannot get enough of this pint-sized fashion dynamo!
About Rachel Zoe  
Having no formal fashion training, Zoe's hard work and innate fashion flair has seen her style countless celebrities. Her current list of clients includes the highly stylish: Cameron Diaz, Jennifer Garner, Kate Hudson, Demi Moore, Liv Tyler,  Eva Mendes and Anne Hathaway – to name but a few. 
Zoe has collaborated with Judith Leiber on a line of luxury bags; been the face of Samsung's BlackJack cell phone; and co-wrote, 'Style A to Zoe: The Art of Fashion, Beauty and Everything Glamour'. Making it to the New York Times Bestsellers List, the book gives styling tips on dressing for all occasions. Zoe is also credited with pioneering the boho chic look, while working with Nicole Richie.
Having just presented her first collection in February; Zoe's accomplishments and stylish presence in fashions fast lane, shows no signs of slowing down – even with her first child, a boy, due any day.
Her influence has now extended well beyond her high-end client base to women & men around the world – all hoping to add the extra Zoe pizzazz to their world.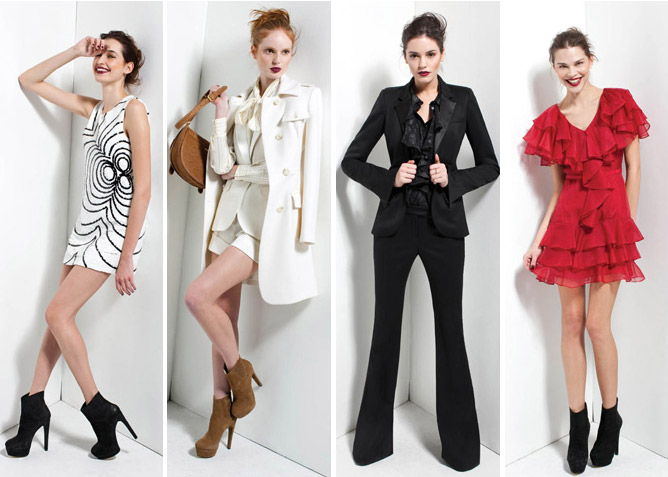 Rachel Zoe – Fall 2011
With an undeniable vintage aesthetic, Zoe's debut collection calls upon her love of 70's dressing. Sharply cut tuxedos, faux furs & bow-neck silk blouses; the collection took inspiration from many of Zoe's own delicious vintage finds!
Of the collection she has said: "I've been subconsciously building this collection in my mind for a long time. There are a million vintage pieces that have inspired me, and every other designer in the world."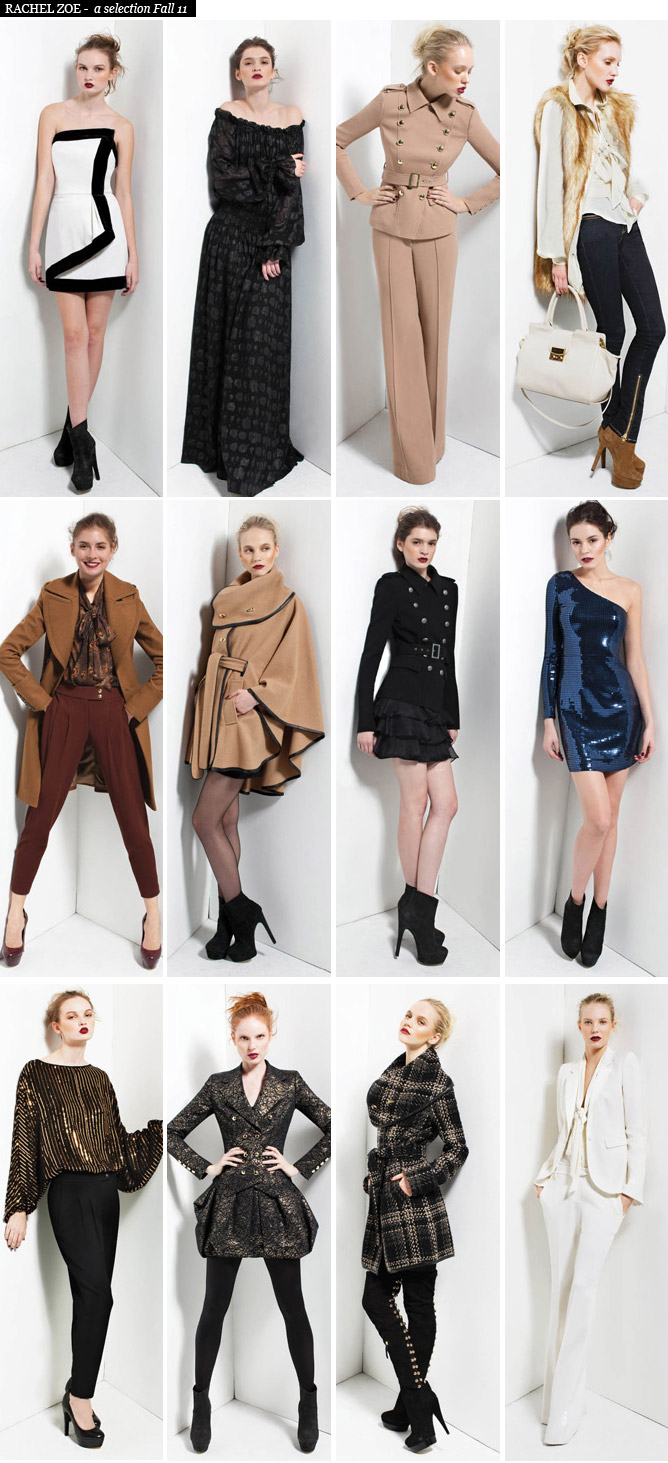 What do you think of Rachel Zoe's first collection? xx
Photos from style.com & google images