As the mummy of a boisterous, beautiful nearly two year old little gentleman, I try to fill our days with as much warmth, love, sunshine, and happiness as infinitely possible.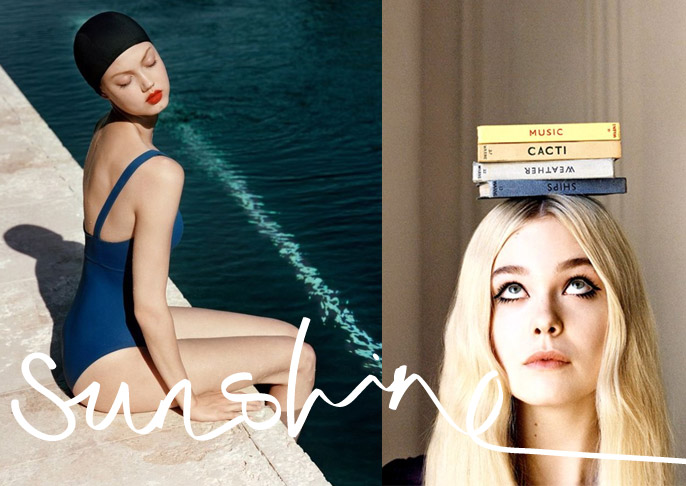 Singing, dancing, watching, running, playing, swimming, talking, eating. And did I mention lots and lots of twinkle twinkle little star? There is so much to do; so much to learn; so much to experience. As a mummy, a designer and / or whatever your daily activities might encompass it is important to remain inspired.
The inspiration board from my latest artwork series is definitely a reflection of my current state of mind. With Summer now upon us, we are spending our days delighting in all of the simple pleasures; the joy of beautiful blue skies; warm air; frequent trips to the pool; soaking up sun rays; and enjoying quality time with family and friends. The holidays are coming and it truly is the most beautiful time of year.
So right now my inspiration board looks a little like this…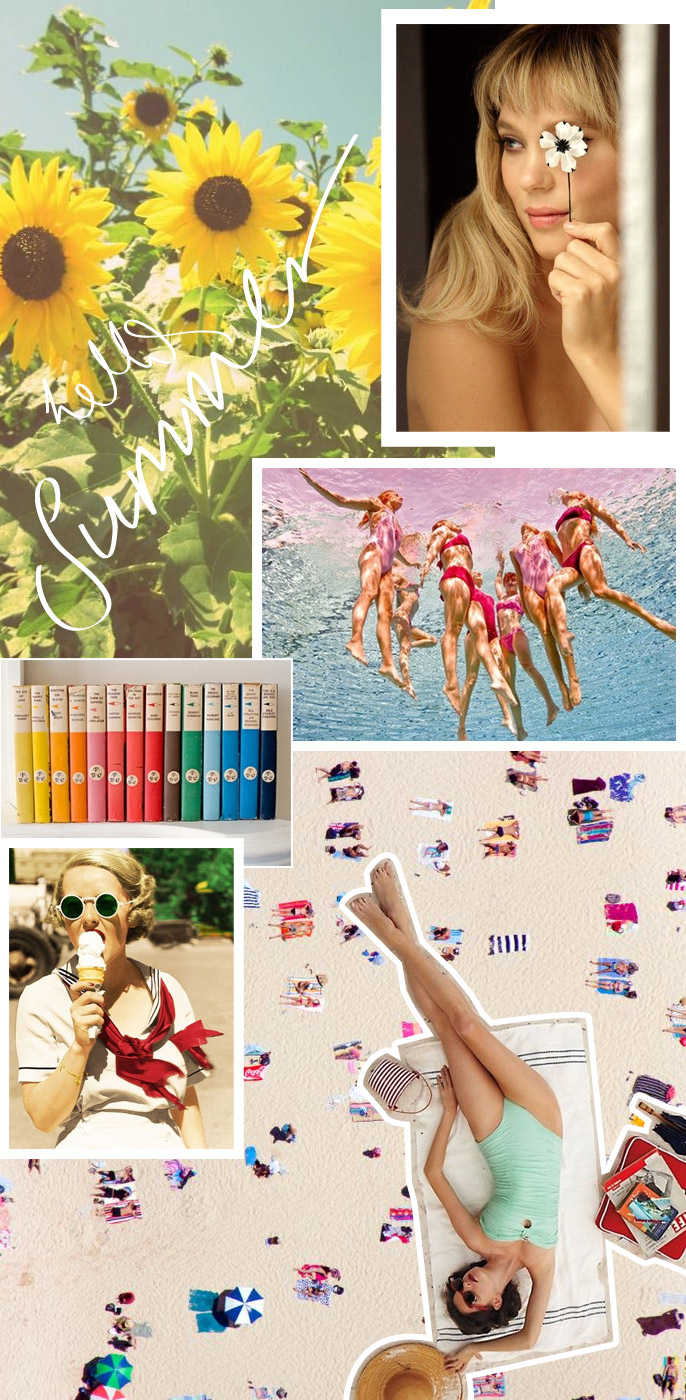 What is inspiring you this December? xx
Photos from pinterest.com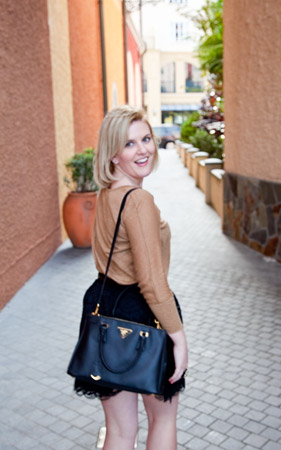 "Beneath the makeup & behind the smile I am just a girl who wishes for the world."
― Marilyn Monroe
I am so excited for April! Over the next few weeks, I will be placing a selection of new pieces on caragray.com & I cannot wait to share them with you. 
I will also be launching my tumblr and Pinterest accounts! So be sure to watch this space. AND it is also Cadbury Creme Egg month… need I say more!
Some of my April inspirations….
Vibrant orange; tortoise shell sunglasses; straight bob-length hair; pretty floral prints; pink nail polish tones; The Great Gatsby; Drew Barrymore's hair colour; Kate Moss at the Ritz after a Chanel shopping spree; timeless, whimsical beauty at the Valentino Fall 2012 collection; the stunning Grace Kelly; being overtly girly playing with lipstick and dressing-up…
What is inspiring you right now? xx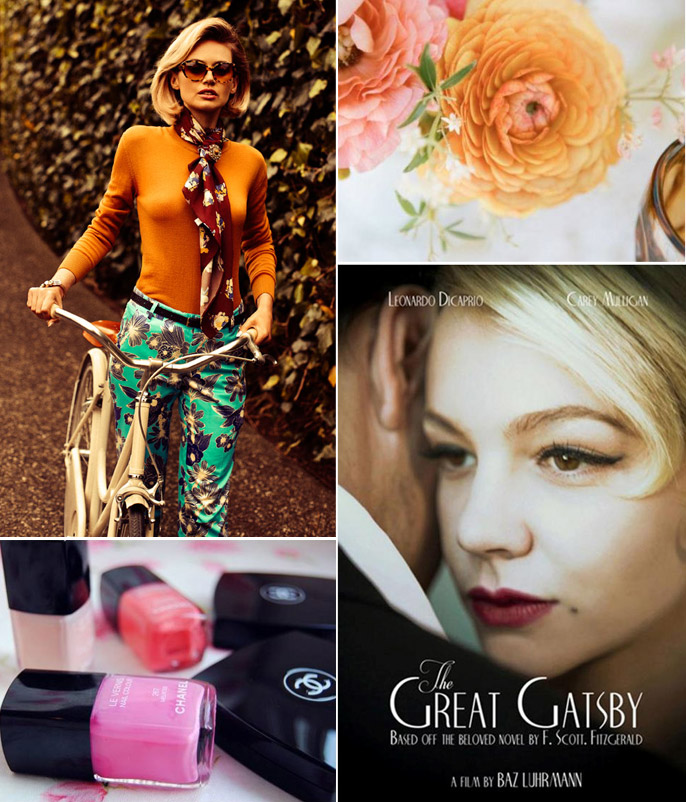 Photos vogue.com / vogueaustralia.tumblr.com / dustjacketattic.blogspot.com.au / thealternativebride.blogspot.com.au / littlebitsoflovely.blogspot.com.au / google images
At the Critics' Choice Awards gorgeous shades of vivid yellow were the real winners of the day.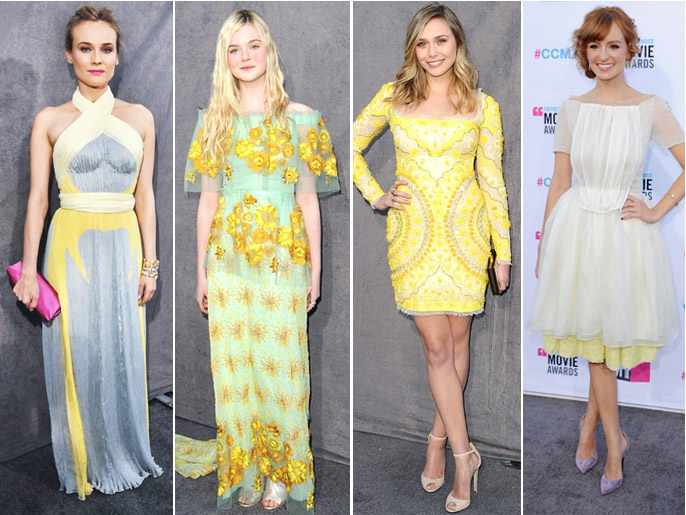 All with sweet yellow accents – Diane Kruger in Prada; Elle Fanning in Rodarte; Elizabeth Olsen in Emilio Pucci; and Ahna O'Reilly in Honor –brightened the red carpet like little rays of sunshine.
And for Spring / Summer 2012 yellow is here to stay. In fact, it is one of the key power players. Perfect in little doses – accentuating your look with a picture perfect yellow clutch (see below) or why not unlock a high impact vault of sunlight with head-to-toe yellow.  
Some Friday Sunshine Inspiration…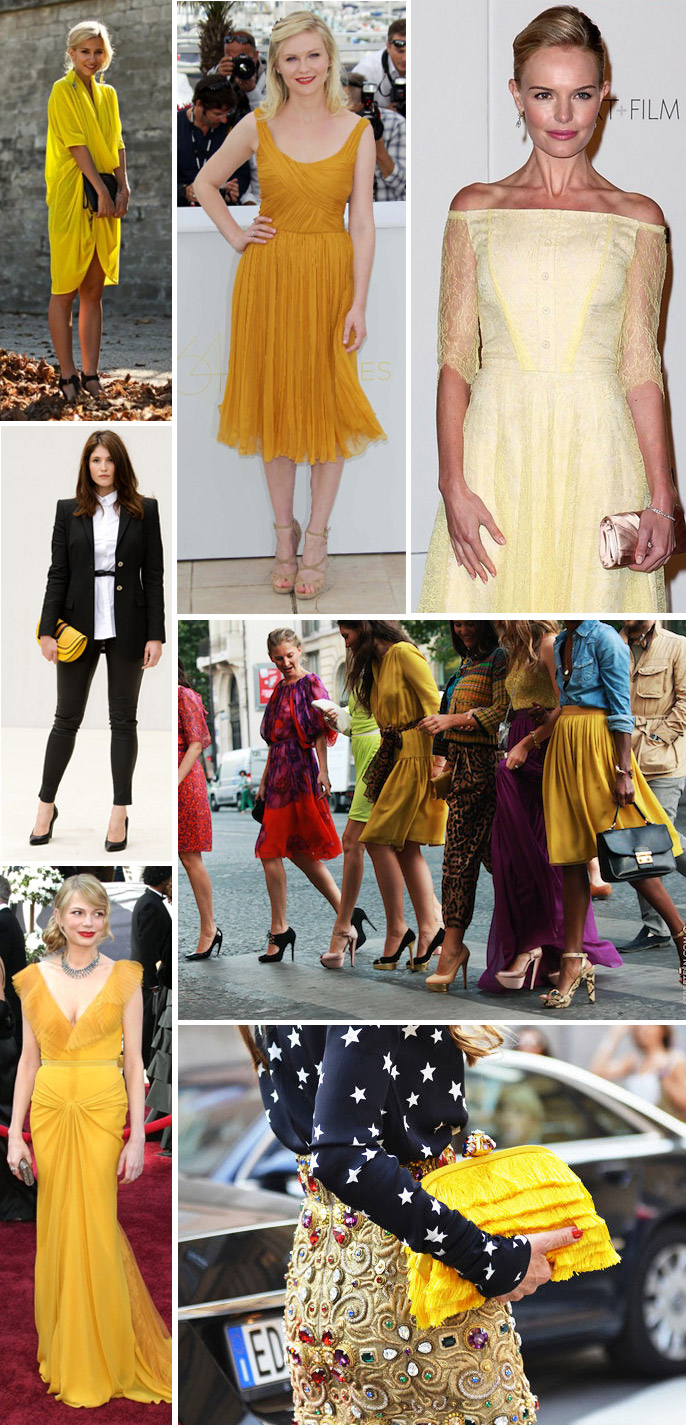 Will you add a little ray of sunshine to your wardrobe? xx
Photos from grazia.com.au & google images