As the mummy of a boisterous, beautiful nearly two year old little gentleman, I try to fill our days with as much warmth, love, sunshine, and happiness as infinitely possible.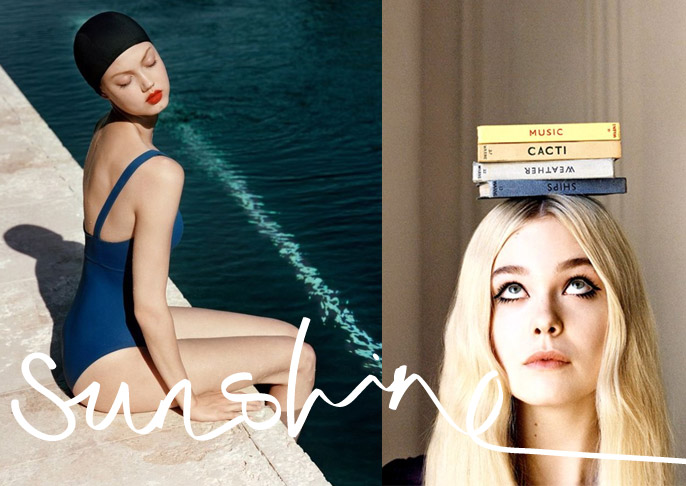 Singing, dancing, watching, running, playing, swimming, talking, eating. And did I mention lots and lots of twinkle twinkle little star? There is so much to do; so much to learn; so much to experience. As a mummy, a designer and / or whatever your daily activities might encompass it is important to remain inspired.
The inspiration board from my latest artwork series is definitely a reflection of my current state of mind. With Summer now upon us, we are spending our days delighting in all of the simple pleasures; the joy of beautiful blue skies; warm air; frequent trips to the pool; soaking up sun rays; and enjoying quality time with family and friends. The holidays are coming and it truly is the most beautiful time of year.
So right now my inspiration board looks a little like this…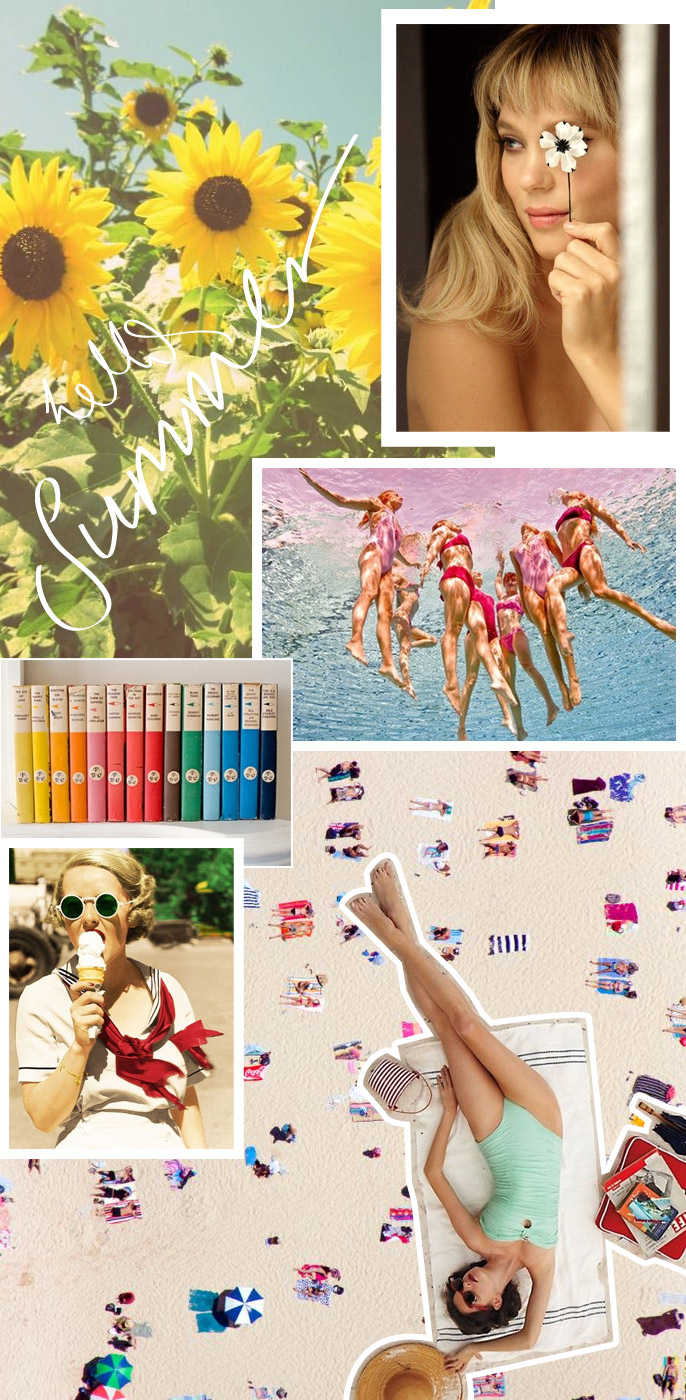 What is inspiring you this December? xx
Photos from pinterest.com
It's time to renew your Country Club Membership…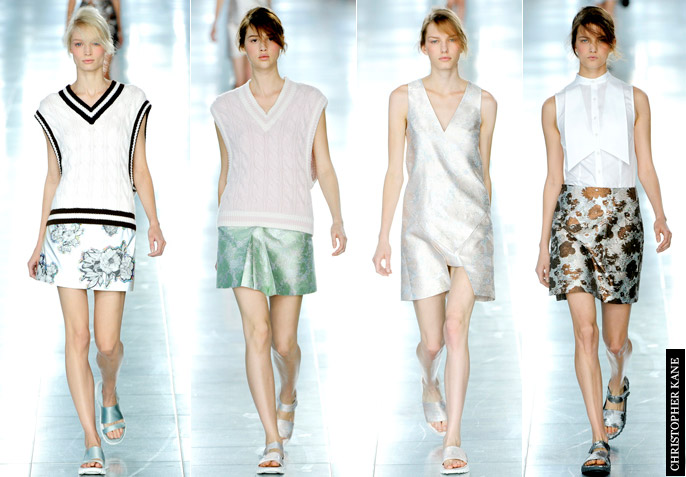 With the warmer weather fast approaching (in the Northern Hemisphere at least), embrace a leisurely Summer spent playing tennis & lying by the pool.
Take your cue from the Spring / Summer 2012 collections, where Tommy Hilfiger, Stella McCartney and Christopher Kane, showed effortless daytime dressing with a preppy pop.
Rewrite poolside dress codes with sweet matching short sets (think of Stella McCartney's red gingham shirt, shorts and matching accessories – pictured above).  Meanwhile at Christopher Kane, the classic tennis outfit was given a modern yet romantic reinvention – the skirt was made of darling pearlescent fabric giving it a fresh, feminine air.  At Tommy Hilfiger, the classic houndstooth print experienced a colour overhaul and was teamed with unexpected chunky knits and bold horizontal stripes.
Statement accessories complete the preppy look. Oversized sunglasses and tote bags in bright colours and prints will certainly turn heads by the pool & add a little summer sizzle…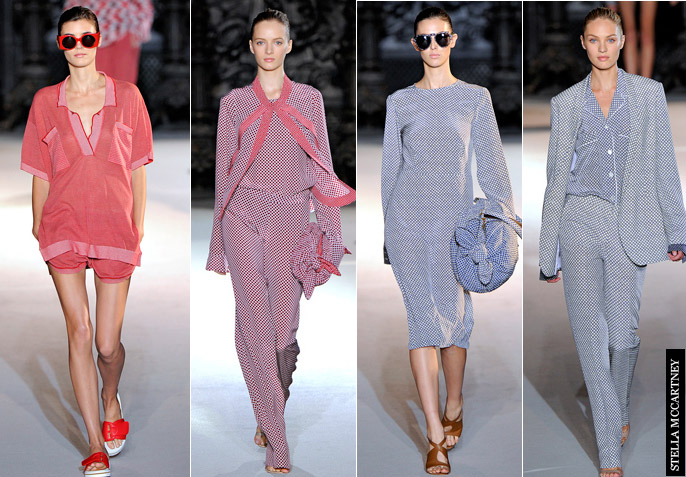 Will you give the preppy look a workout for Summer? xx
Photos from style.com