As the mummy of a boisterous, beautiful nearly two year old little gentleman, I try to fill our days with as much warmth, love, sunshine, and happiness as infinitely possible.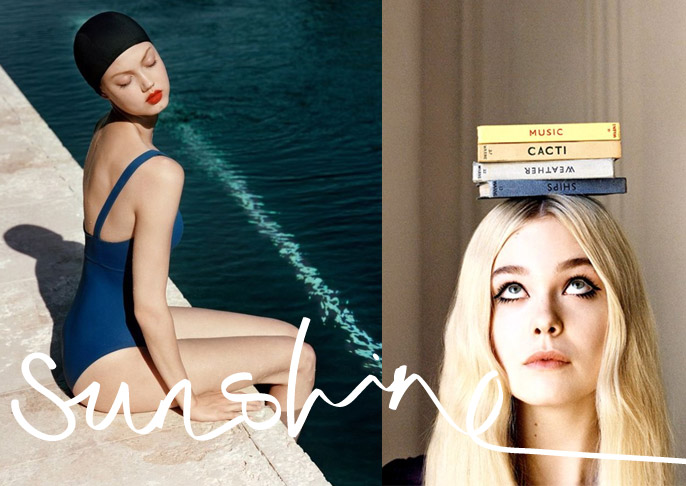 Singing, dancing, watching, running, playing, swimming, talking, eating. And did I mention lots and lots of twinkle twinkle little star? There is so much to do; so much to learn; so much to experience. As a mummy, a designer and / or whatever your daily activities might encompass it is important to remain inspired.
The inspiration board from my latest artwork series is definitely a reflection of my current state of mind. With Summer now upon us, we are spending our days delighting in all of the simple pleasures; the joy of beautiful blue skies; warm air; frequent trips to the pool; soaking up sun rays; and enjoying quality time with family and friends. The holidays are coming and it truly is the most beautiful time of year.
So right now my inspiration board looks a little like this…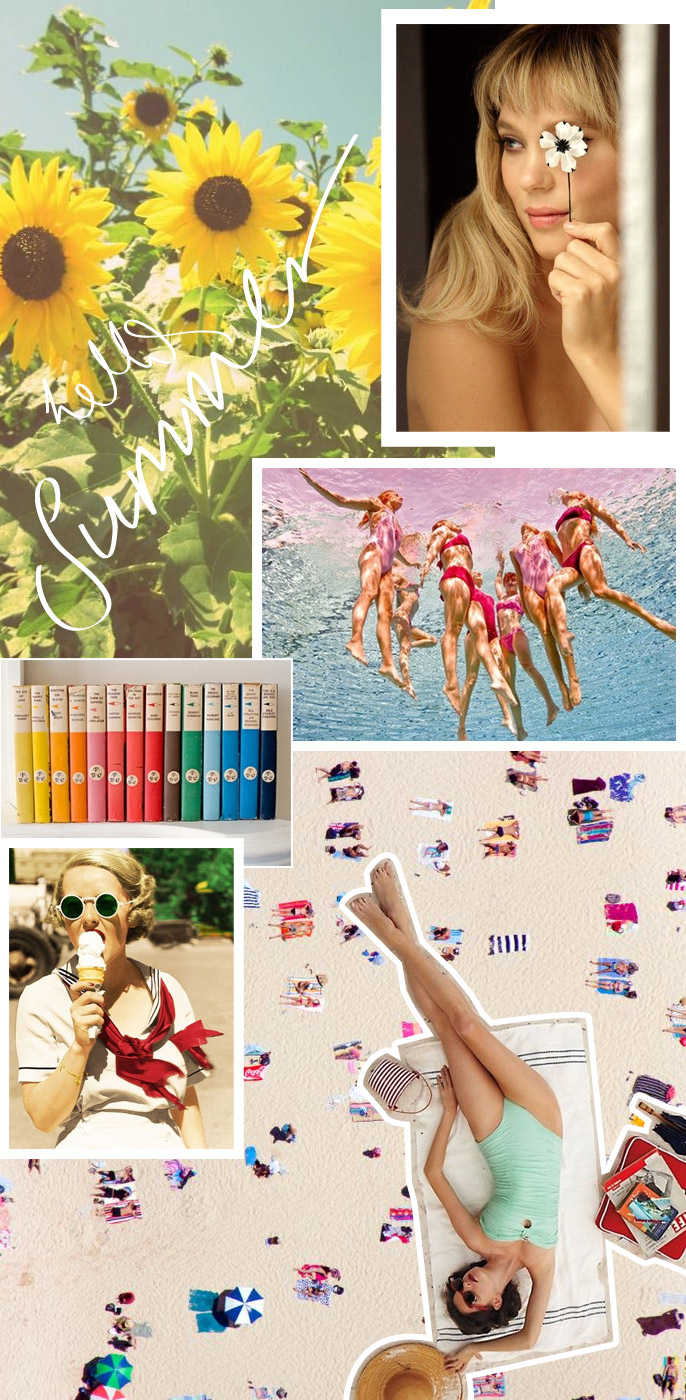 What is inspiring you this December? xx
Photos from pinterest.com
Dear Santa…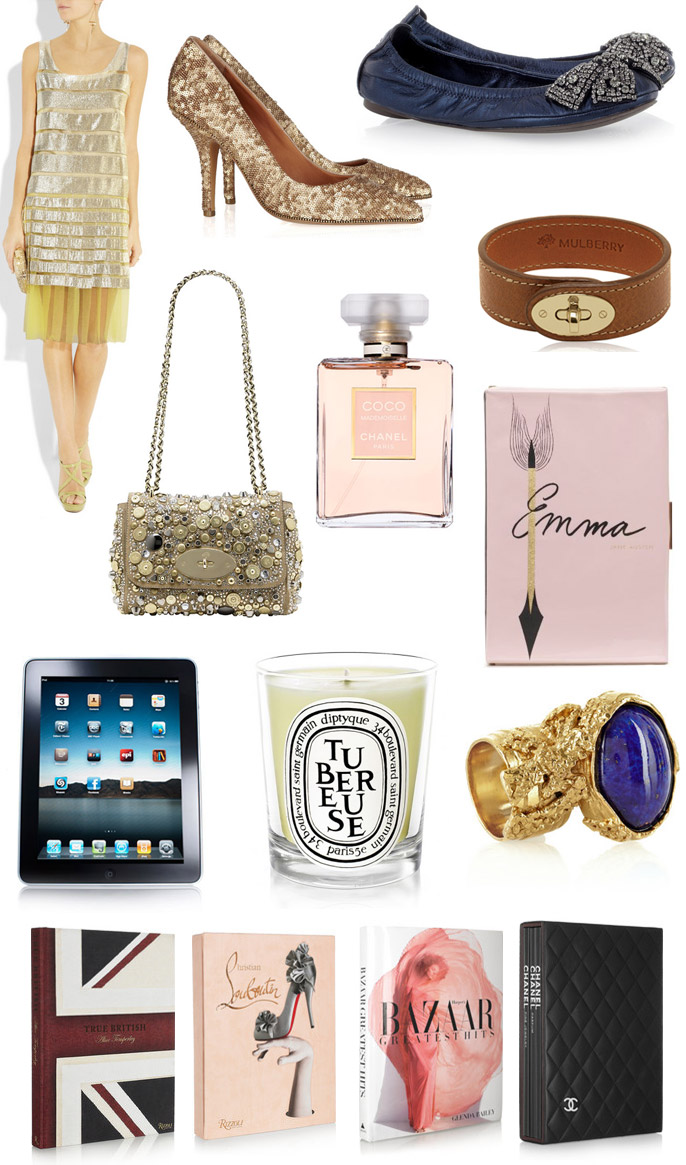 …since I have been a very good girl this year, this Christmas I am writing to you to say…
if you are stuck on what to bring me, here is my ultimate Christmas Wish List. But don't worry Santa if these gifts aren't suitable, I will be more than happy with a little something from Chanel!
Lots Of Love Cara xx
– – – – – – – – – – – – – – – – – – – – – – – – – – – – – – – – – – – – – – – – – – My Christmas Wish List From Above… Marc Jacobs Metallic lamé and mesh striped dress Givenchy sequined leather pumps Tory Burch crystal-embellished leather ballet flats Mulberry Jewelled Lilly Handbag Coco Mademoiselle Perfume Mulberry Bayswater Oak Leather Bracelet Kate Spade Emma book clutch iPad Diptyque Paris Candles Yves Saint Laurent glass ring True British Alice Temperley by Alice Temperley, Harper's Bazaar: Greatest Hits by Glenda Bailey, Chanel Luxe by François Baudot and François Aveline & Christian Louboutin by Christian Louboutin. – – – – – – – – – – – – – – – – – – – – – – – – – – – – – – – – – – – – – – – – – –
What are you dreaming of this Christmas? xx
Photos from net-a-porter.com / mulberry.com / katespade.com / google images
I Want Candy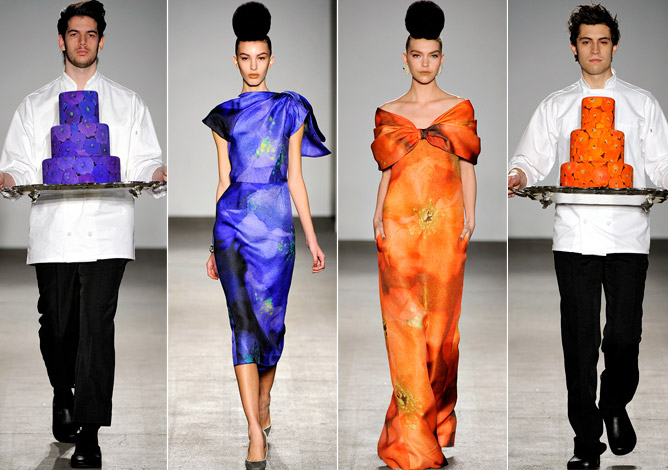 Indulge your senses with sweet confectionary inspired delights.
From soft sherbet shades to bonbon brights; recent collections took a turn on the sweeter side.
At Stella McCartney's resort launch, models played croquet alongside lollipop wagons. While at Isaac Mizrahi's Autumn / Winter collection waiters carried brightly decorated cakes inspired by the delectable gowns on the runway.
From cream puff skirts and candy stripe cocktail dresses, this trend evokes an airy Marie-Antoinette-like indulgence.  For a lighter take on this sugary palette, take arm candy to new heights. Kate Spade's deliciously playful 'Cha Cha Chocolate' clutches = chocolat perfection (pictured right)!
Opulent, whimsical and delectably lovely, what better way to indulge in a concoction of lavish desserts?
Bon Appétit!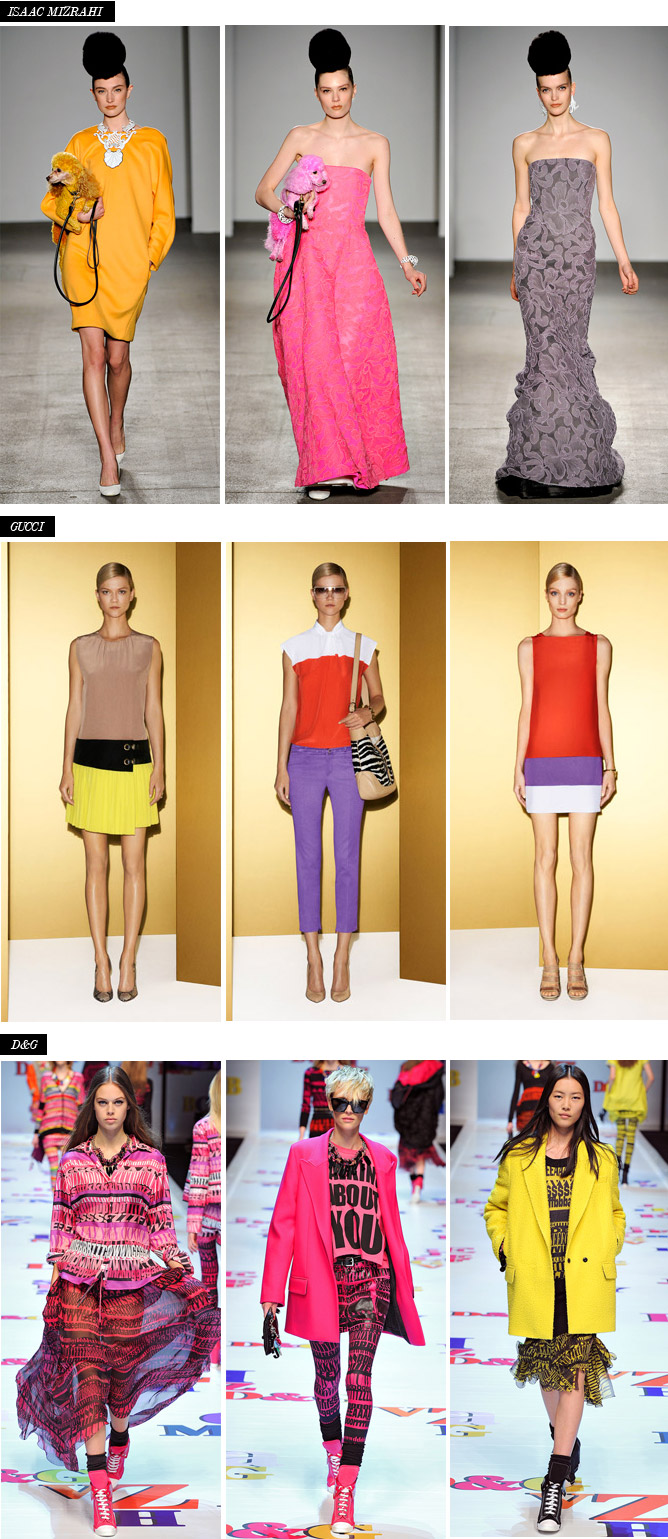 Will you indulge in this sweeter way of dressing?
Photos from style.com