Fashion Spotlight
I Want Candy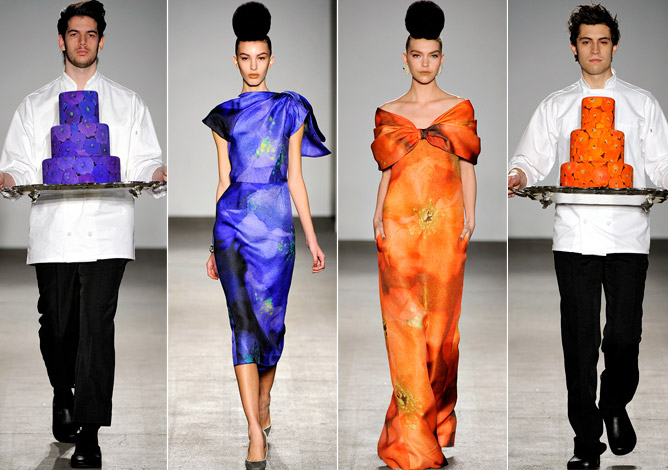 Indulge your senses with sweet confectionary inspired delights.
From soft sherbet shades to bonbon brights; recent collections took a turn on the sweeter side.
At Stella McCartney's resort launch, models played croquet alongside lollipop wagons. While at Isaac Mizrahi's Autumn / Winter collection waiters carried brightly decorated cakes inspired by the delectable gowns on the runway.
From cream puff skirts and candy stripe cocktail dresses, this trend evokes an airy Marie-Antoinette-like indulgence.  For a lighter take on this sugary palette, take arm candy to new heights. Kate Spade's deliciously playful 'Cha Cha Chocolate' clutches = chocolat perfection (pictured right)!
Opulent, whimsical and delectably lovely, what better way to indulge in a concoction of lavish desserts?
Bon Appétit!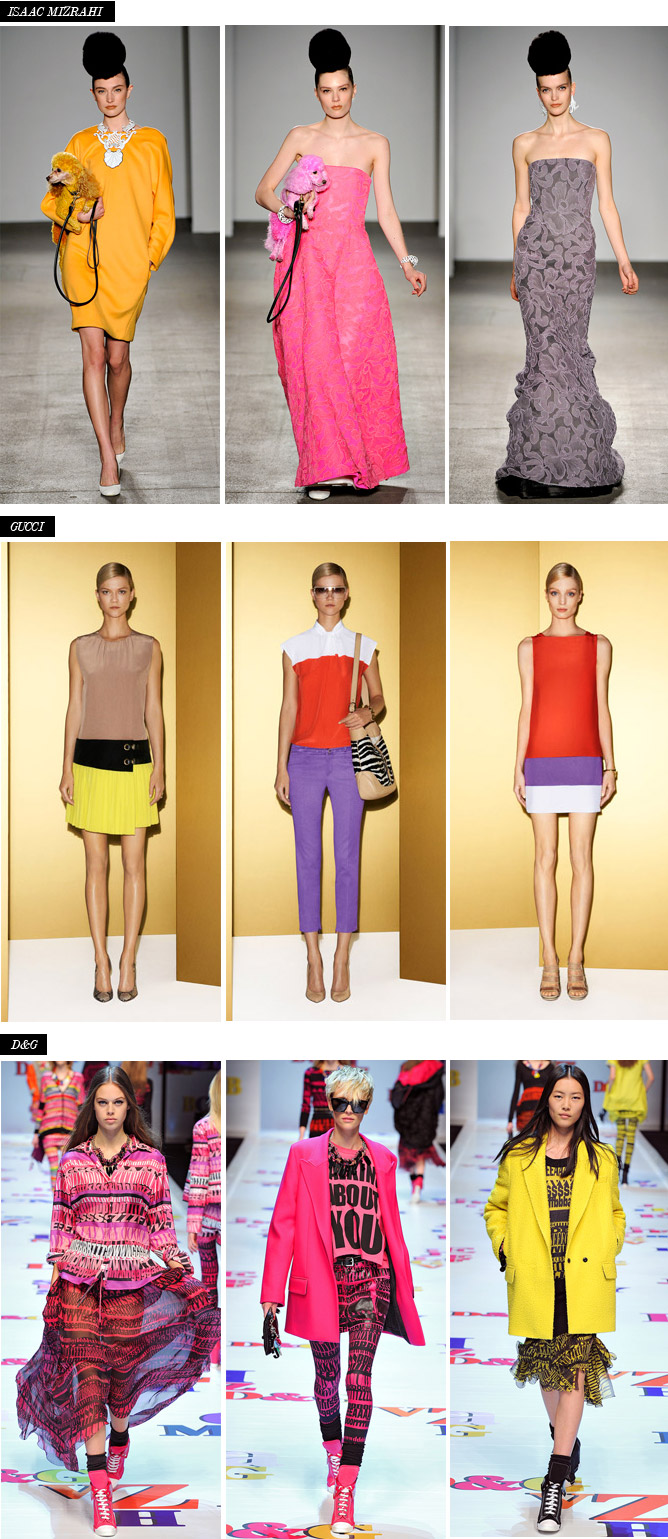 Will you indulge in this sweeter way of dressing?
Photos from style.com