Your Daily Fashion Scoop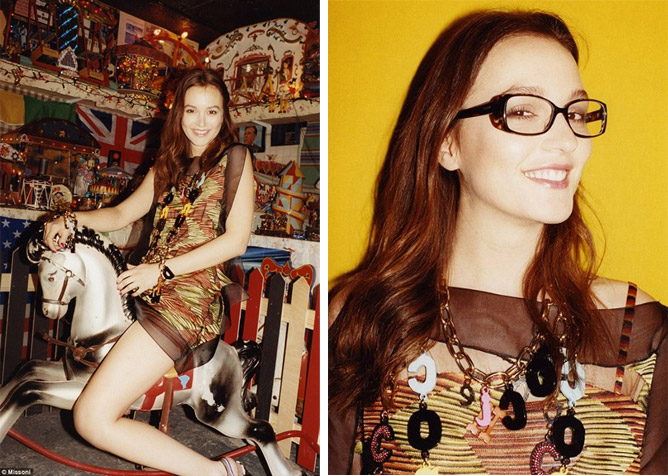 5 Espresso Shots Of News…
Indulge In Some Fabulous Friday Fashion News
1>> Leighton Meester for Missoni's Spring / Summer 2011 collection has been released (pictured above). The campaign also features creative acquaintances of the Missoni family, including; Eugenie Niarchos, Tatiana Santo Domingo and Jaquetta Wheeler amongst others. The campaign was inspired by the cover of The Beetles Sgt. Pepper's Lonely Hearts Club Band…
2>> After many rumours about showing in London, Victoria Beckham will present her Autumn/Winter 2011 collection at New York Fashion Week after all! Beckham will show on February 13th in NY. Cannot wait!…
3>> Rachel Zoe (Superstar Stylist & Star of The Rachel Zoe Project) has created her first line. Titled, The Rachel Zoe Collection, it features clothes, shoes and handbags with a '70s flare that is in tune with her signature glam style. The line and behind-the-scenes details will be filmed for the fourth season of her popular reality show…
4>> While Emmanuelle Alt may shortly be taking the reigns as Editor-In-Chief at French Vogue, she may have some competition on her hands. Miss Piggy will play a plus-size fashion editor for Vogue Paris in the new Muppet Movie set for release in 2012…
5>> Best Dressed Of The Week…   Short & Chic – Natalie Portman in Vionnet  \\  Breathtaking Red – Rachael McAdams wore Michael Kors  \\  A Stylish Mix n' Match – Michelle Williams teamed Nina Ricci with Wren  \\   Sweet As Candy – Ginnifer Goodwin wore Valentino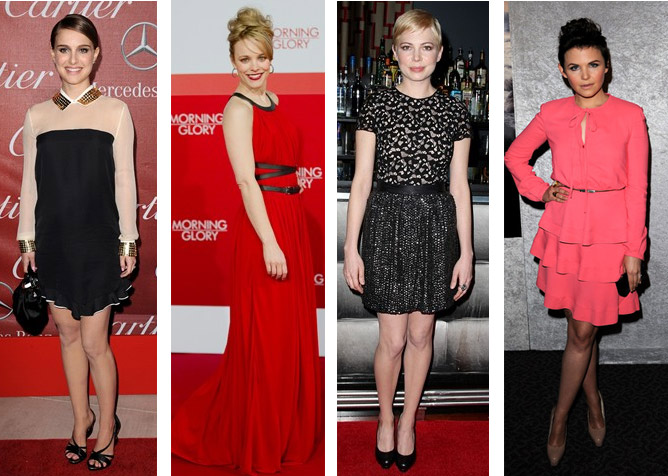 Summer Inspiration…
'Meet the Hilfigers' Spring / Summer 2011
For Spring / Summer 2011, the Hilfiger's are at the Country Club. It's ultra summery, cheeky, polished preppy perfection at its finest. Love this campaign! I want to be a Hilfiger!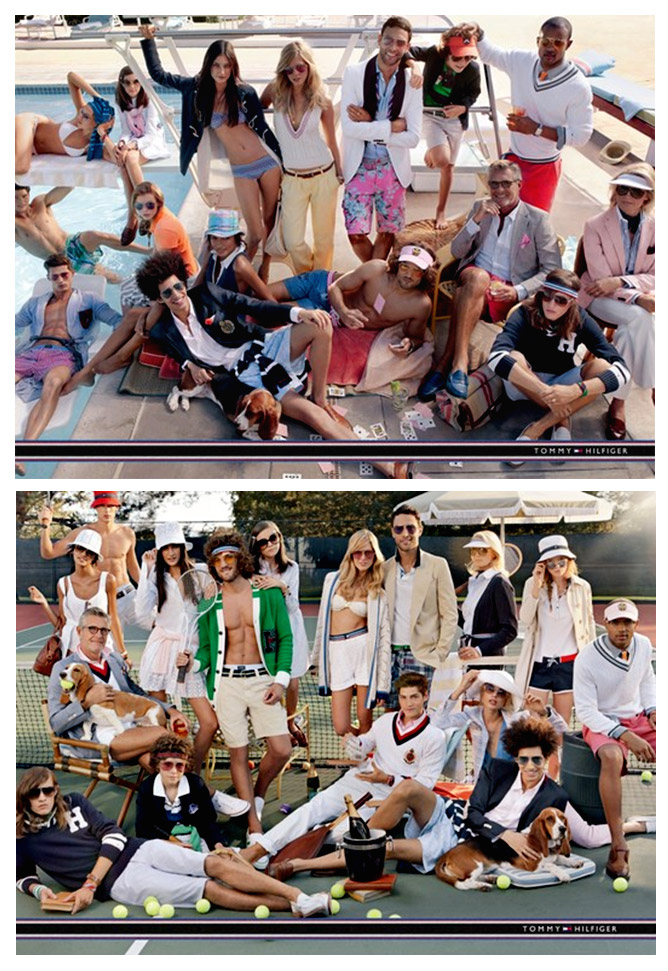 Happy Friday! xx
Photos: Top from fashion.telegraph.co.uk | Best Dressed from vogue.co.uk | Tommy Hilfiger from fashionfoiegras.com
Your Daily Fashion Scoop
Chanel Oh La La in today's Espresso Shot Of News…
Chanel is my true fashion love. My crème de la crème. Anyone wearing or talking Chanel instantly captures my undivided attention.
Last weekend Chanel Fine Jewellery sponsored the Los Angeles Museum of Contemporary Arts gala. Kate Bosworth, Kirsten Dunst, Rachel Bilson and Ginnifer Goodwin all attended wearing Chanel. Kate Bosworth and Ginnifer Goodwin looked stunning in black gowns, while Rachel Bilson chose a look from the Cruise 2010 collection (also worn by Georgia Jagger in the ad campaign). Kirsten Dunst wore a white full length gown and striking red lips to ooze Old-Hollywood glamour.
Chanel Spring/Summer 2011
Decedent, intense and undeniably beautiful, the Chanel Spring / Summer 2011 was pure perfection collection. The collection took inspiration from the Last Year at Marienbad, a film from the early sixties in which Chanel herself originally designed the costumes for Delphine Seyrig (the leading lady). With an epic 87 looks, the runway show went for 18 minutes and was accompanied by the sound of a full orchestra of 80 musicians.
As for the clothes… well they were everything a Chanel dream is made of. Incredibly beautiful, exquisite detailing and heaven sent! This collection also had an unexpected cool – Chanel suits were expertly moth-eaten, denim was frayed, there were digital floral prints and feather embroidery.
It was pure luxury on the Chanel catwalk xx
Chanel handbags are my all time favourite! Here are a couple from the Spring / Summer collection… enjoy xx