Become Iconic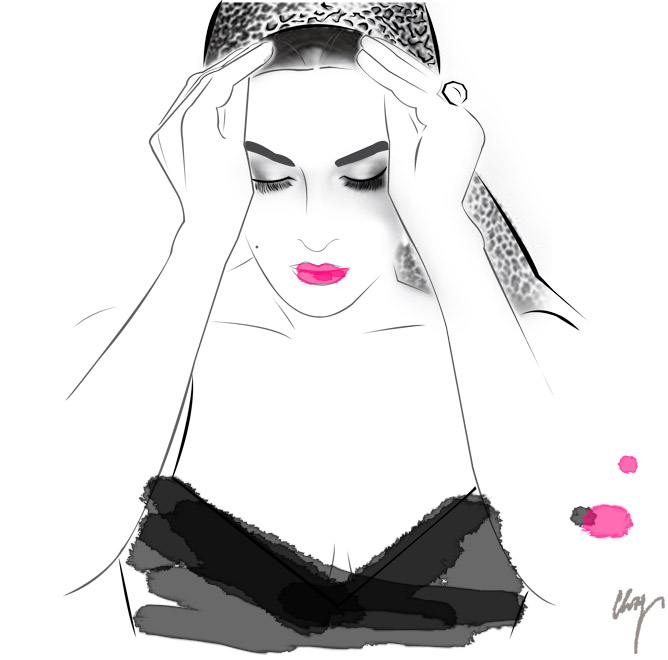 The Uptown Twirl Style Philosophy:
Be the leading lady in your own life
Dress iconic every day
Evoke timeless,  mesmerising sophistication, elegance and allure through; fashion, beauty, individual style; kindness; and being true to yourself always
Inspiration: Think of darling beauty, Elizabeth Taylor and her undeniable style & extraordinary penchant for glamour…
Happy Sunday xx
My illustration is based on Kate Winslet's portrayal of Elizabeth Taylor in a photo editorial for the Fall issue of V Magazine
Celebrating A Timeless Icon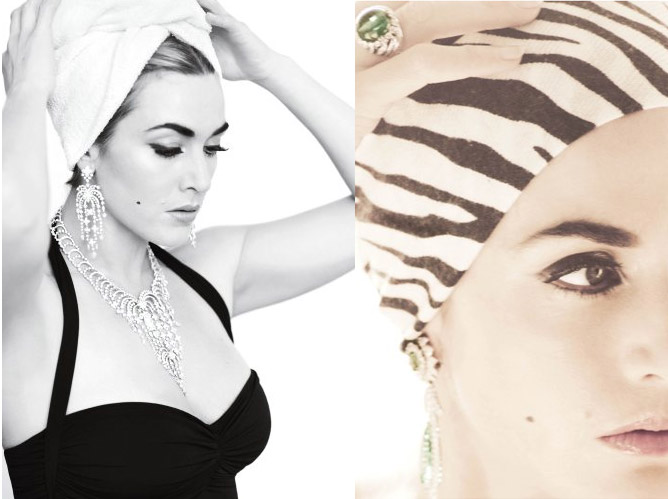 "Big Girls Need Big Diamonds." – Elizabeth Taylor
In the Fall edition of V Magazine, both Kate Winslet and Lara Stone channel iconic style icon Elizabeth Taylor. Shot by Mario Testino and styled by Carine Roitfeld, the imagery is simply mesmerisingly beautiful.
To evoke the screen goddess, Kate Winslet wears scarves and turbans paired with glittering diamonds and gems from Harry Winston, David Webb and Chanel. Lara Stone channels a pink haired Elizabeth Taylor in pin-up inspired looks and even poses with miniature pet figurines…
Très Chic!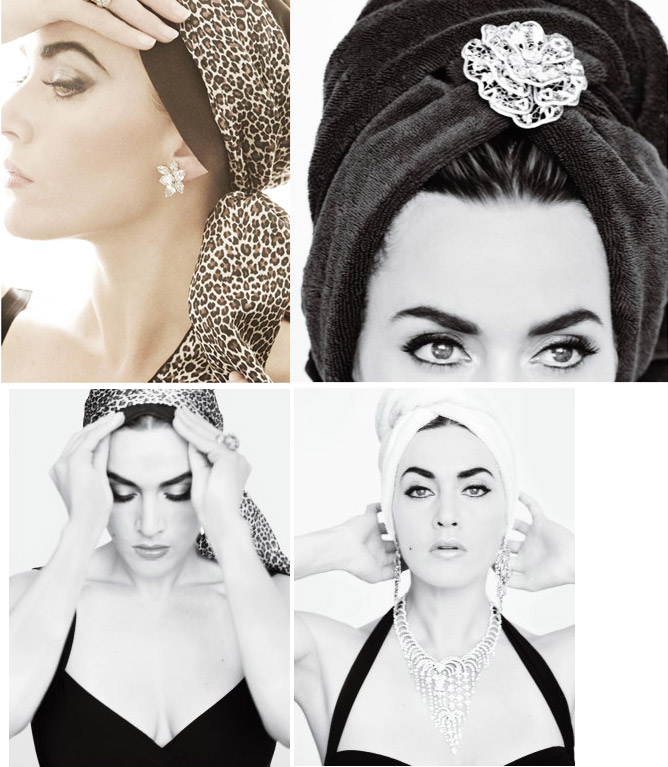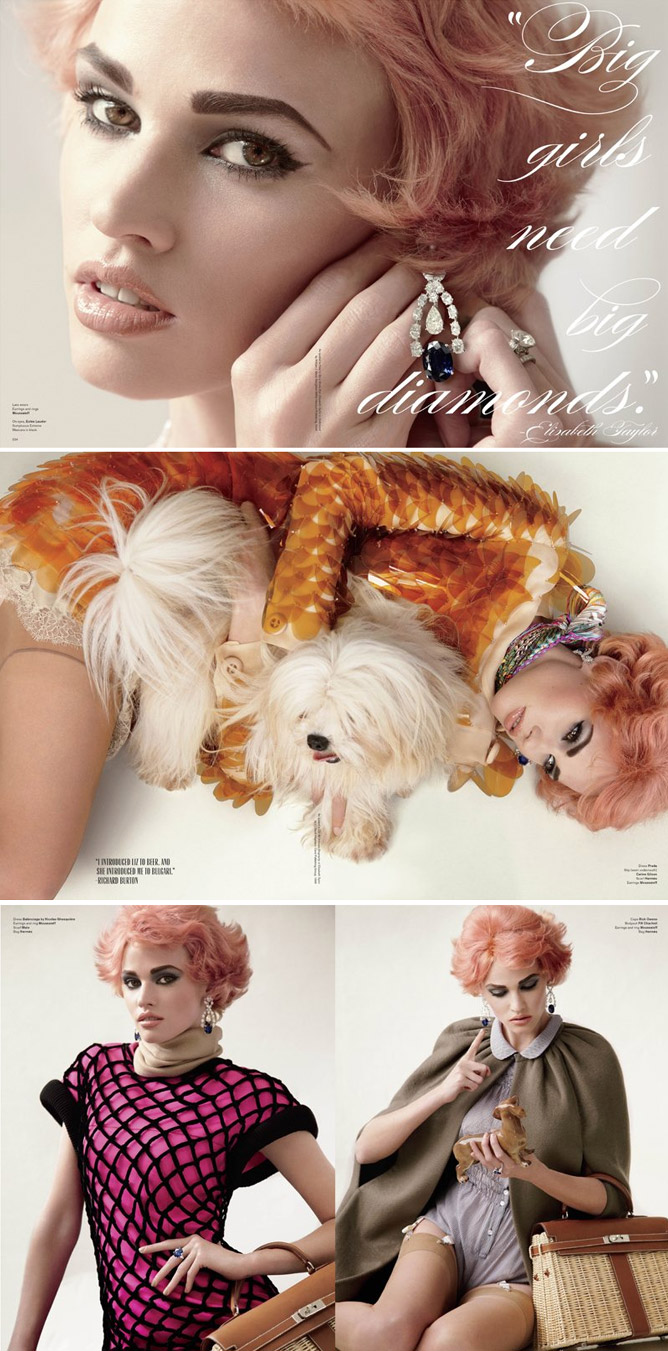 Hope you all have an iconic weekend! xx
Photos from fashiongonerogue.com
Your Thursday Fashion Shot…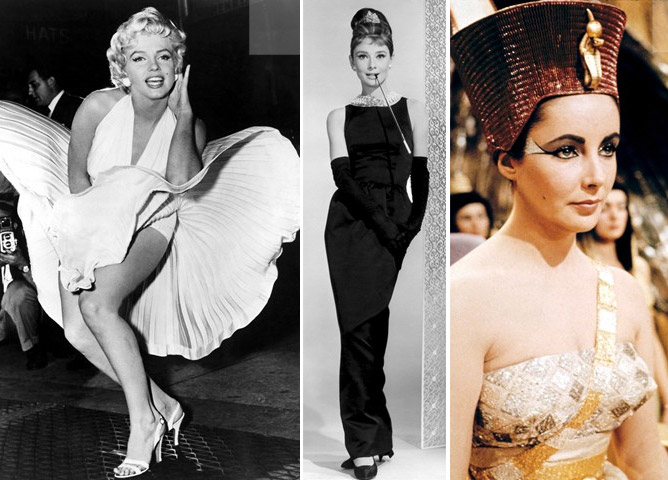 3 Espresso Shots Of News + Some Thursday Fashion Inspiration…
– – – – – – – – – – – – – – – – – – – – –
Iconic Dresses Up For Auction
A selection of the most iconic dresses in history will go up for auction on June 18th in Beverly Hills. Just a few of the exquisite gowns available to the highest bidders include;
> Marilyn Monroe's white halterneck dress from The Seven Year Itch (pictured above)
> Audrey Hepburn's iconic Givenchy LBD from Breakfast At Tiffany's (pictured above)
> Elizabeth Taylor's golden headdress from Cleopatra (pictured above)
> Judy Garland's blue gingham dress  from The Wizard of Oz (pictured right)
Also on the list is: Marilyn Monroe's rhinestone gown in which she sung Happy Birthday Mr President to JFK in 1962; Barbara Streisand's gold dress from Hello Dolly; Julie Andrews' brown dress from The Sound of Music; and The Princess of Wales gown from when she danced with John Travolta at the White House. There are also some modern editions, including; Elizabeth Hurley's Versace 'safety-pinn' gown and Jennifer Lopez's plunging Versace gown.
It is anticipated the collection will exceed $7 million (US). Legendary actress Debbie Reynolds is selling her private collection after she was unable to establish her ambition of a museum for Hollywood memorabilia. Marilyn Monroe's white halterneck has the highest price point of $2 million (US).  
– – – – – – – – – – – – – – – – – – – – –
Karl Lagerfeld –
Crystal Glassware Designer
The extraordinarily talented Karl Lagerfeld has created a crystal glassware collection for Swedish company Orrefors. Of his new collection, Lagerfeld said: "What I enjoy most is doing something I've never done before".
The pieces, in clear, black and milky glass, are an extension of Lagerfeld's design aesthetic, with minimal, clean lines and his KL monogram. Pieces for the range include; champagne flutes and coupes; wine, water and liqueur glasses; vases; bowls; and monogrammed crystal coasters.
– – – – – – – – – – – – – – – – – – – – –
DVF For Gap Kids
Legendary designer, Diane von Furstenberg, is creating a childrenswear collection for Gap Kids.
The collection will be presented in March and will be the first time she has designed for children. Art Peck, president of the brand for North America, has said of the collaboration; "I'm looking forward to offering our customers an exciting collection that applies her signature approach to print, optimistic colour and femininity."
Other designers who have also collaborated with Gap, include; Valentino, Stella McCartney and Roland Mouret.
– – – – – – – – – – – – – – – – – – – – –
Thursday Fashion Inspiration…
'Twin Peaks' is a cinematic editorial, featured in the July issue of Vogue Australia.
Models Emilia Scuza and Melissa Johannsen wear darling looks by Prada, Stella McCartney, Bally and more. The gorgeous wardrobe, retro styling, flawless hair and picturesque surrounding environment all combine to create some divine shots! LOVE!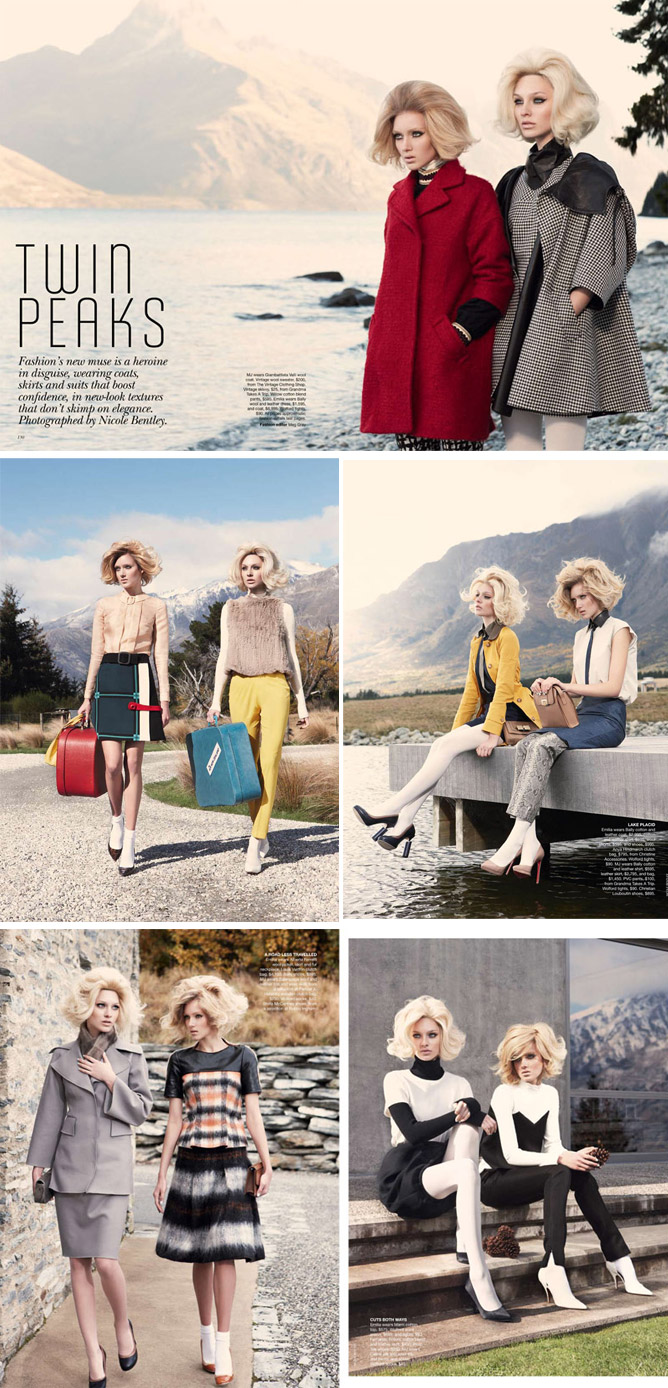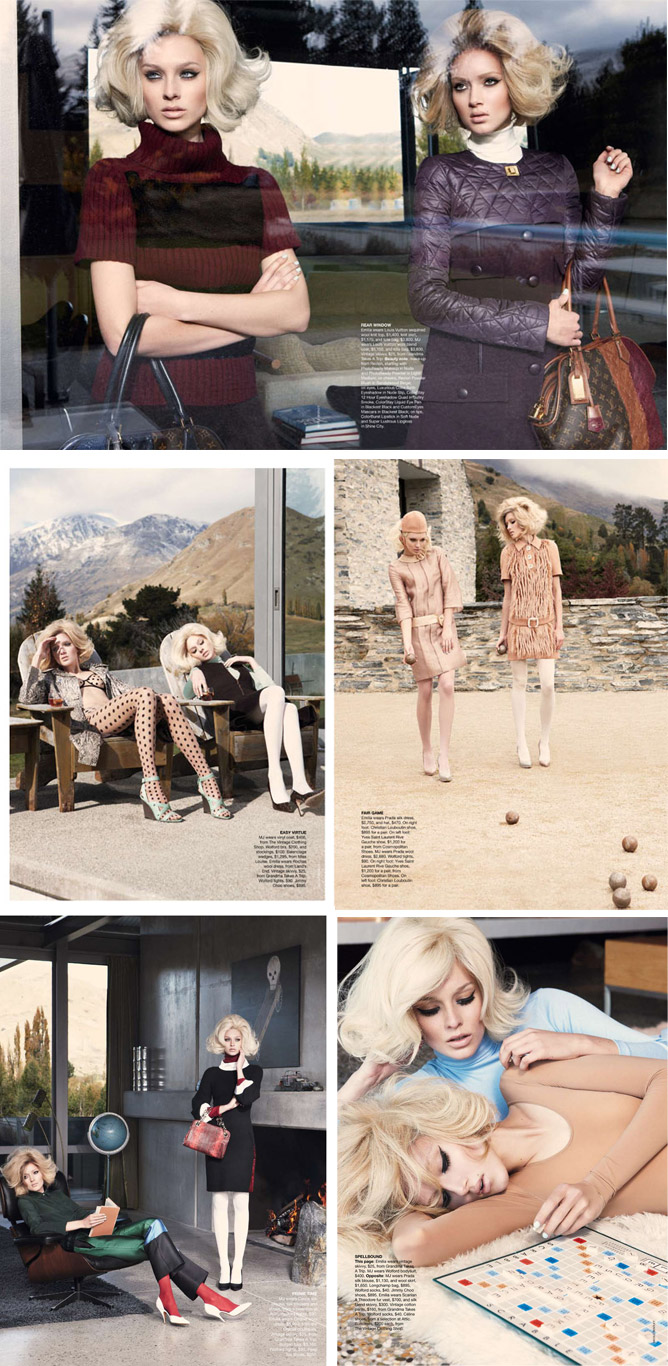 What is your Thursday inspiration? xx
Photos from vogue.co.uk / fashiongonerogue.com