Editor's Letter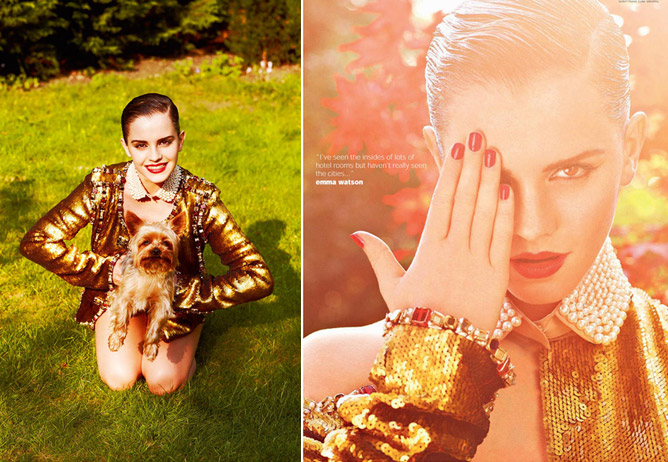 My three favourite fashion photo shoots this week…
Emma Watson's stunning beauty is captured by Mariano Vivanco in the 'Pick Me Up' issue of i-D Magazine. Styled by the chic Caroline Sieber, this editorial showcases Watson's sweet, girlie side while still being sophisticatedly alluring. And love the adorable puppy! GORGEOUS!
Drew Barrymore channels Old-Hollywood glamour in the new Neiman Marcus campaign. In an assortment of looks from the coming Fall season, including; Tom Ford, Valentino, Pucci and more, Barrymore lights up the lens with the unmistakable charisma of a Hollywood icon. Eddie Nunns, vice president of Neiman Marcus brand creative, said of Barrymore: "The shoot tells the story of a star's transformation and Ms. Barrymore had a strong hand in the execution, even down to having a point of view on hair styling. She's a powerful, modern woman with trans-generational appeal." EXQUISITE!
Model, Rhaisa Batista, wears striking colourful looks in feminine shapes and masculine tailoring for Vogue Brazil. Lensed by Eduardo Rezende, the feature is set in a tropical street fare which perfectly complements the vibrant clothing! BEAUTIFUL!


Hope you are all having a wonderful weekend! xx
Best Magazine Covers for August 2011…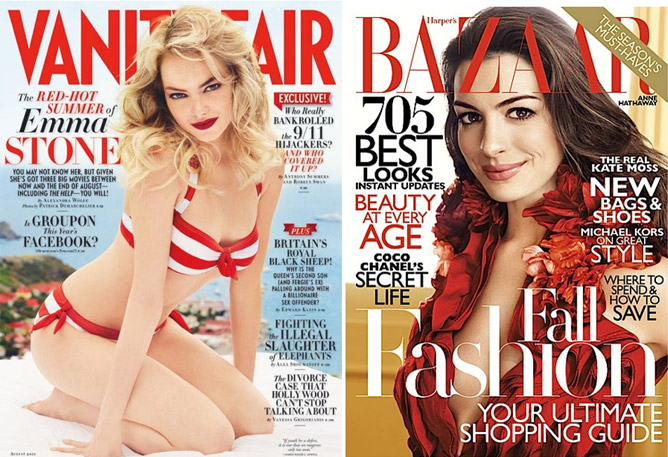 Hi, my name is Cara Gray and I am a Magazine Addict. I purchase several each month – sometimes even those in other languages!
And many times this is all down to the cover. The power of an exceptional Fashion Magazine cover can never be under estimated. The model (or celebrity); the fashion; the styling; the typography – all elements coming together to create a pure fashion fantasy.       
My favourite Covers so far for August 2011 are:
>> Emma Stone on the cover of Vanity Fair
>> Anne Hathaway for Harper's Bazaar US
>> Zoe Saldana covers Harper's Bazaar Russia
>> Mila Kunis gracing the cover of Flare Canada
Below are some of the gorgeous photos from Anne Hathaway's Harper's Bazaar feature. Wearing looks by Miu Miu; Max Mara; Prada; Valentino; and Alexander McQueen; Hathaway looks timelessly glamorous in this chic London editorial!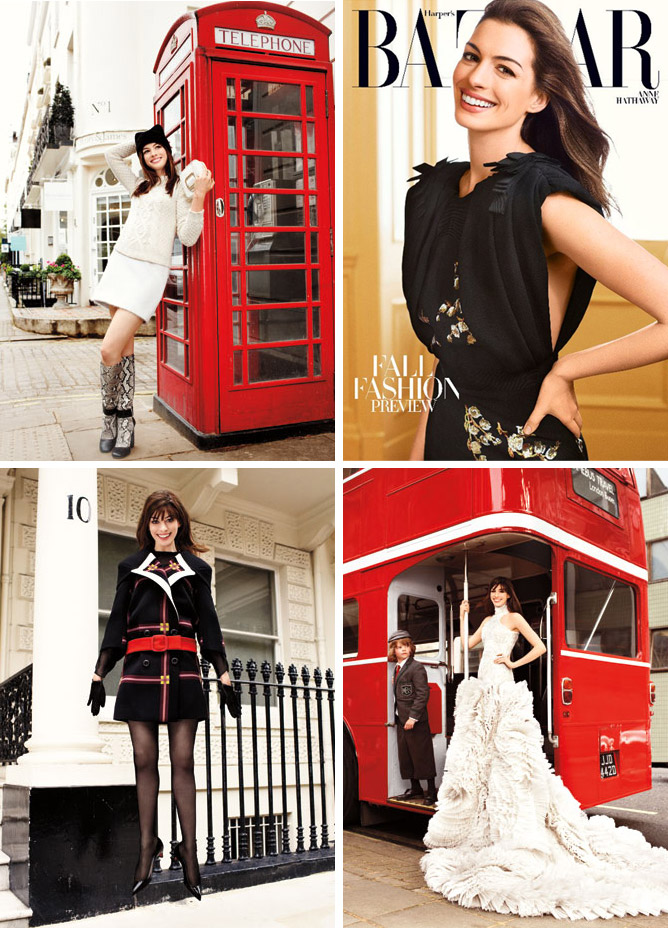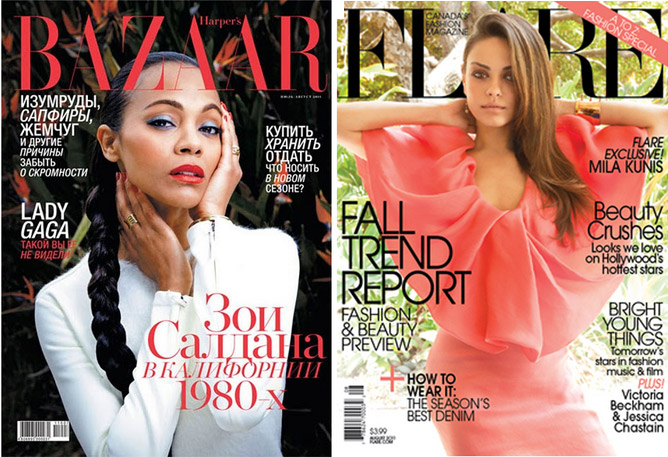 Which magazine is your 'must read' each month? xx
Photos from fashiongonerogue.com
Tuesday Beauty Inspiration…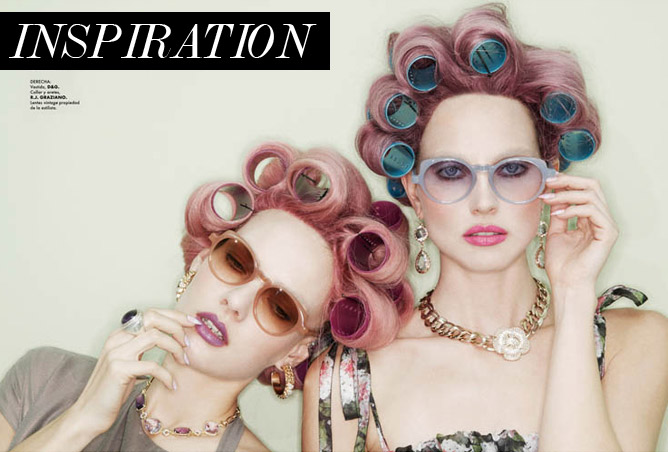 My Tuesday Inspiration came in the form of a beauty editorial for Elle Mexico, entitled: Locura Pastel 'Cake Madness'
Starring Tehila Rich and Ania Kisiel, the imagery captures a behind the scenes look at the duo while they prep and dye their hair neon pink and lovely lavender.
Unashamedly girly and fun, the models wear looks by D&G, Valentino, Fendi, Elie Saab and Bottega Veneta. From the knee-high stockings in lolly pink to the most delicate lingerie inspired pieces –  from first dye to flawless finish this editorial is simply delicious!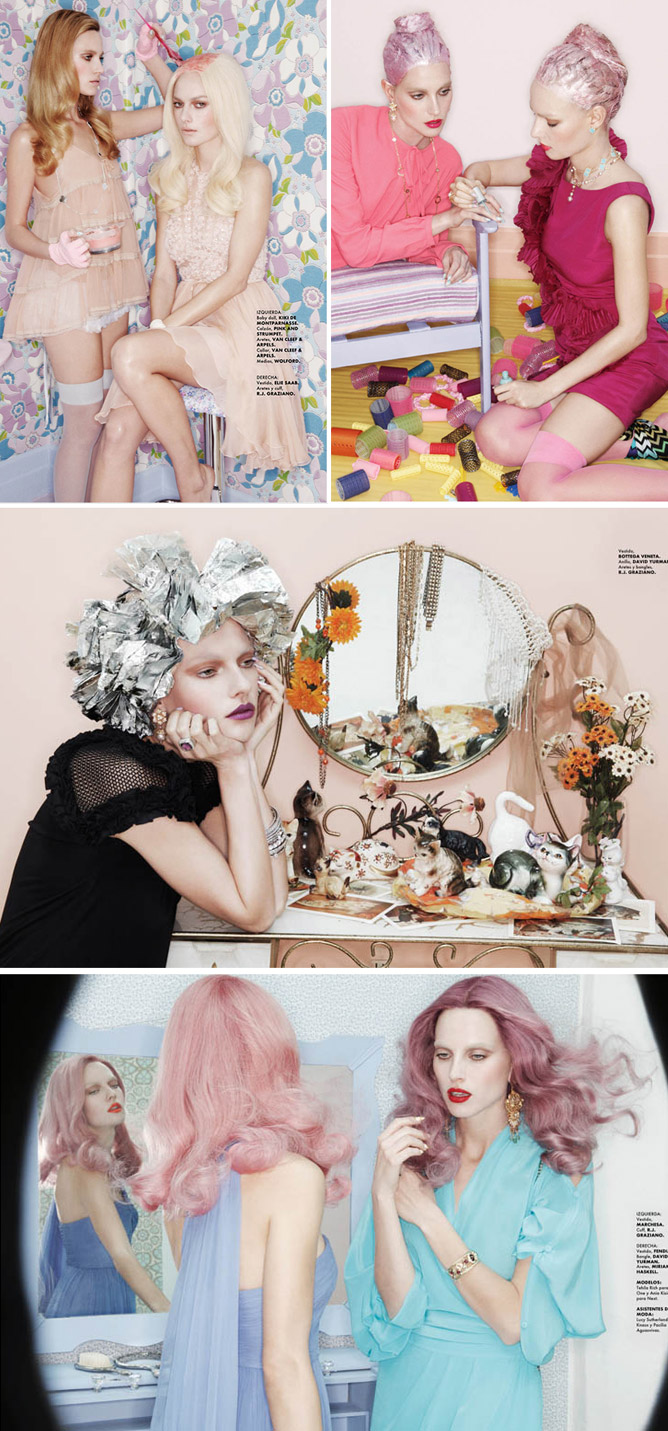 Be inspired & embrace your youthful femininity this Tuesday xx
Photos from fashiongonerogue.com