As style icon Audrey Hepburn once said: 'I believe in pink…'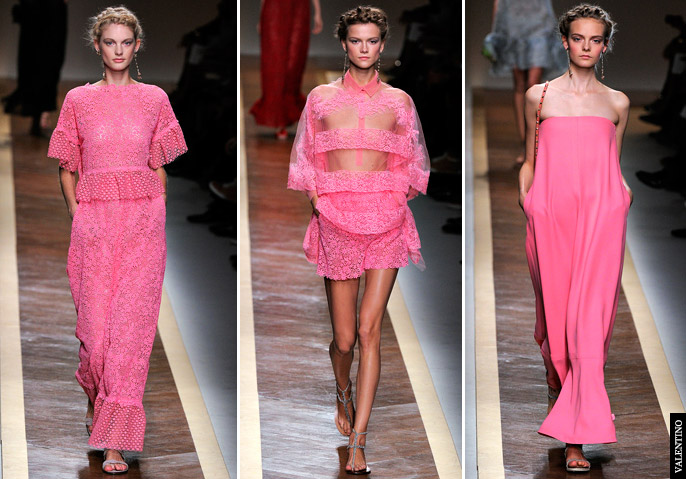 From the lightest loveliest pastel to delicious vivid shades of candy – pink always packs the perfect punch.
This coming Spring / Summer season, many Designers have embraced this charming tone – perfect for a sweet Summer romance. Not too girly and not too precious – pink is bold, optimistic and arrestingly alluringly.
From Yves Saint Laurent to Ralph Lauren, Chanel to Prada – pink enlivens the senses and evokes a nostalgic sweetness. My favourite though, the bold, bright shade of candy at Valentino – delectable enough to eat!
On the runway, pink was worn with black to add a toughened edge to this adorable tone. Or why not be daring and simply wear pink from head to toe…
Pink Inspiration From The Spring / Summer 2012 runways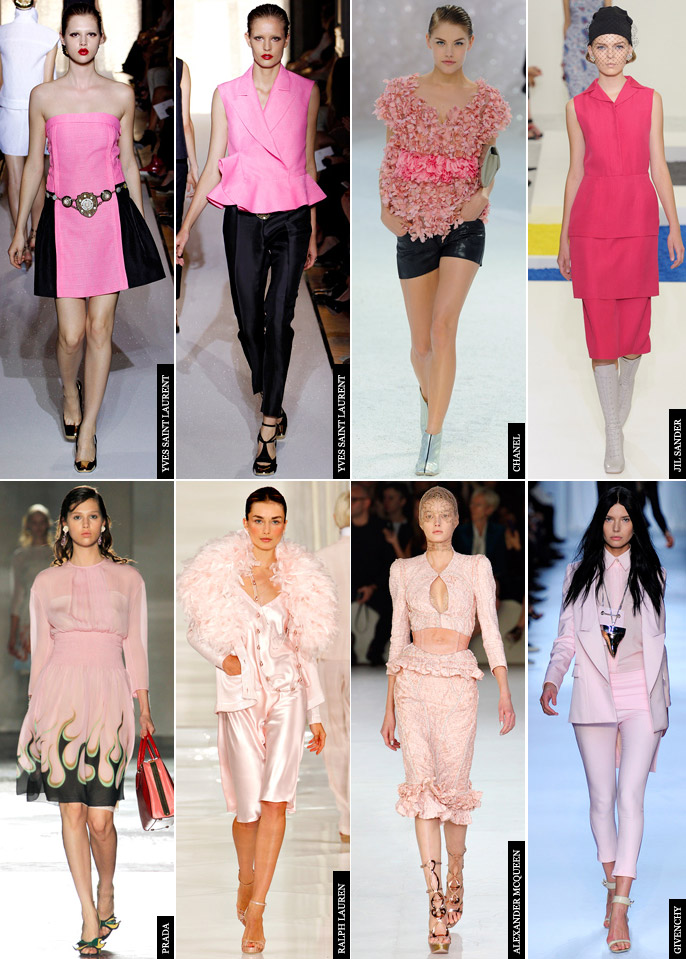 Will you be pretty in pink? xx
Photos from fashiongonerogue.com / style.com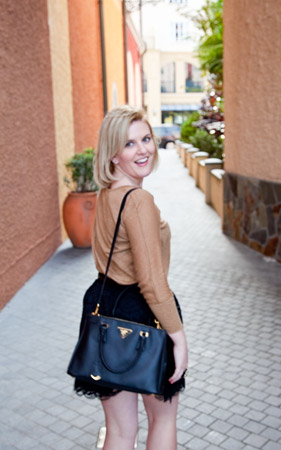 "Beneath the makeup & behind the smile I am just a girl who wishes for the world."
― Marilyn Monroe
I am so excited for April! Over the next few weeks, I will be placing a selection of new pieces on caragray.com & I cannot wait to share them with you. 
I will also be launching my tumblr and Pinterest accounts! So be sure to watch this space. AND it is also Cadbury Creme Egg month… need I say more!
Some of my April inspirations….
Vibrant orange; tortoise shell sunglasses; straight bob-length hair; pretty floral prints; pink nail polish tones; The Great Gatsby; Drew Barrymore's hair colour; Kate Moss at the Ritz after a Chanel shopping spree; timeless, whimsical beauty at the Valentino Fall 2012 collection; the stunning Grace Kelly; being overtly girly playing with lipstick and dressing-up…
What is inspiring you right now? xx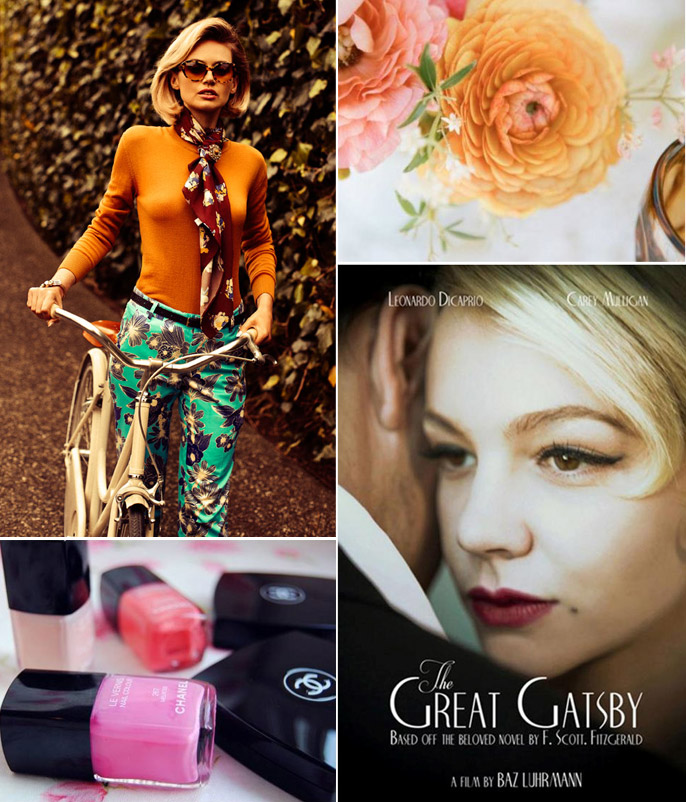 Photos vogue.com / vogueaustralia.tumblr.com / dustjacketattic.blogspot.com.au / thealternativebride.blogspot.com.au / littlebitsoflovely.blogspot.com.au / google images
A Modern Floral Romance
While florals may be a perennial trend for Spring, designers have revisited these beautiful blooms with intricate intensity and darkly seductive grown-up allure.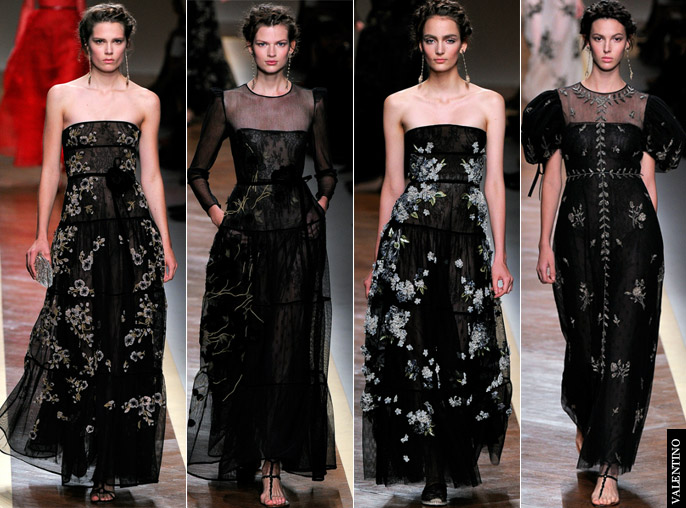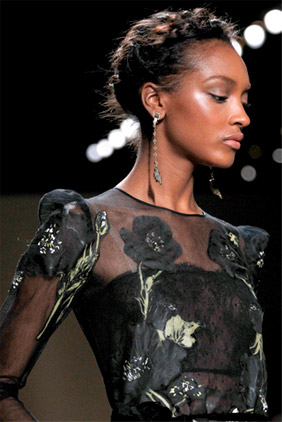 Petals can pack a punch. From oversized buds to mismatched florals, the Spring / Summer 2012 runways offered a delightful 'bunch' of unexpected prints and textures.
Mismatched floral prints screamed of offbeat beauty at Mary Katrantzou; while at Christopher Kane flowery organza shift dresses and coats were the epitome of feminine chic.
However, for a darker romanticism, floral prints went monochromatic at Valentino, Dries Van Noten and Alexander Wang. While subtler then their colourful counter parts, these prints had a haunting beauty.
Valentino's black evening gowns with intricate hand-painted floral prints and velvet flower appliqués were bewitchingly beautiful. Falling just above the ankle, the evening gowns had a dark folkloric feeling. Of this collection, Pier Paolo Piccioli said: "Fashion is a dream, and in this moment we need dreams."
This year's blossoms are truly brilliant…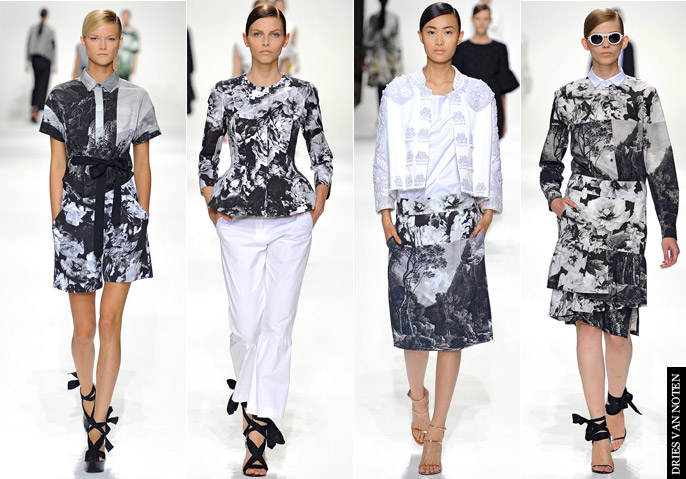 Will you be 'blooming beautiful' in florals for Spring? xx
Photos from style.com