Pudsey Bear Style Makeover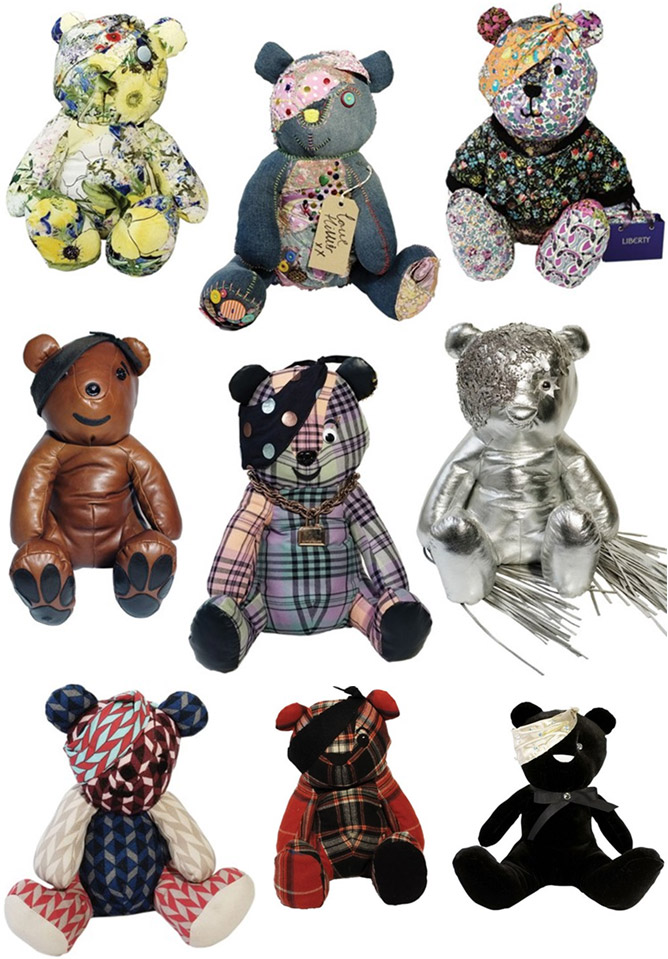 Pudsey Bear has undergone a style makeover by some of London's leading names in fashion.
The BBC Children in Need Charity has launched the Designer Pudsey Collection, which sees several of London's most coveted designers create their own iconic Pudsey.
Bringing their own unique style and aesthetic to this lovely Bear, the Designer Pudsey Collection will raise money for disadvantaged children and young people in the UK. Designers involved include: Katie Hillier, Jonathan Saunders, House of Holland, Giles, Mulberry and Erdem, amongst others.
The traditional yellow Pudsey now wears silver laser-cut leather by Giles Deacon and buttercup cheery florals by Erdem. Of working with Pudsey, Erdem said: "It is a cause I believe in and it was fun to work with Pudsey. He was very pleasant!"
The couture bears will be on display at Liberty London until November 19th. The bears will meanwhile be auctioned for the BBC Children in Need Charity online here. You can start bidding on these one-of-a-kind bears there now.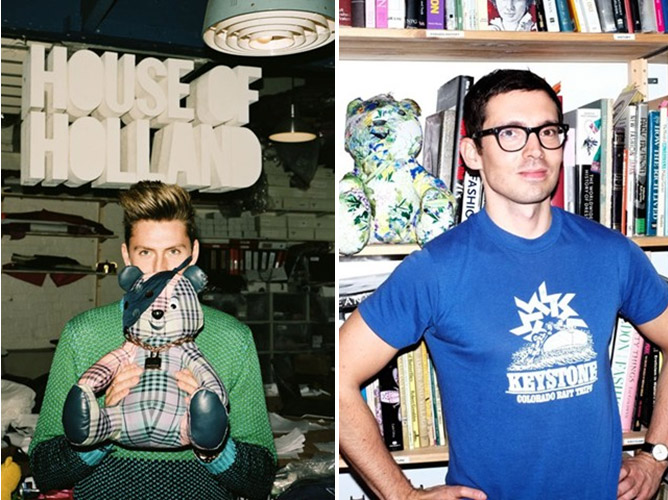 Now a leader in the style stakes, Pudsey Bear is putting his best paw forward!
Photos from vogue.co.uk
Favourite Pieces…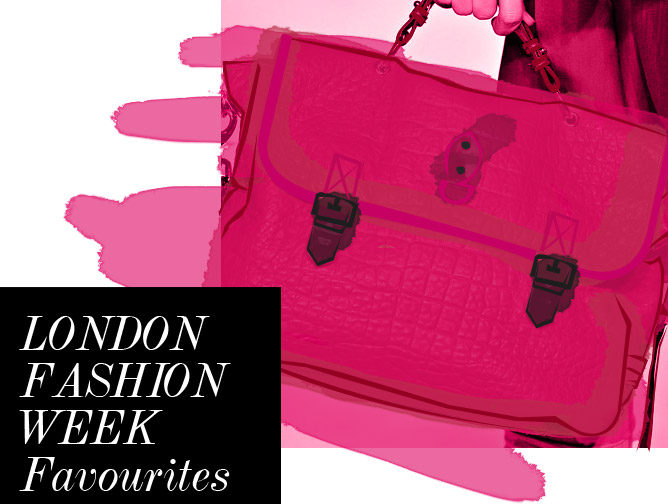 London Fashion Week – Fall 2011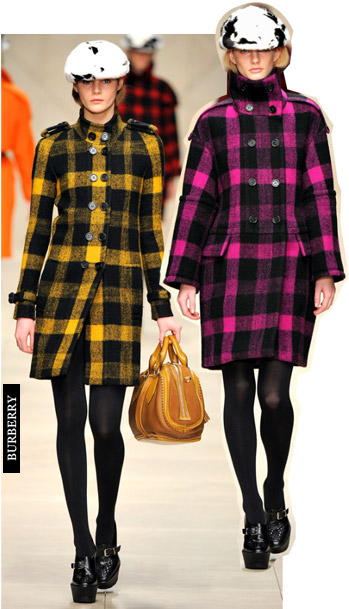 London Fashion Week is nearly coming to a close and I have been so sad that I was unable to make it! To get my Fashion Week Fix I have been watching the live streaming at all hours of the morning; checking style.com feverishly; and dreaming ahead to a Fall season full of eye-popping colour; accessorising with tights and hats; and staying warm in those divine coats.  
From established Fashion Week Must-See shows – such as Mulberry, which attracted a celebrity front row of Kirsten Dunst, Clémence Poésy, Gemma Arterton, and Nicholas Hoult – to the up-and-coming designers at Fashion East; I get so excited about seeing them all!   
Some Of My Favourite Pieces…
As you can see from the looks below I am going through an orange and yellow stage! These colours are so fresh, optimistic and vibrant for Autumn / Winter.
The orange Burberry trench leaves me speechless! It is one of the most gorgeous things I have ever seen! I love the cut, striking buttons and seam detailing. Burberry also offered countless other stunning coat options for Fall. I also adore the off-white, bow coat worn by Abby Lee Kershaw below.
The looks from Mulberry were also high on my lust-list. The use of quilting in dresses; knee-high socks; and gorgeous colour hues – were too-die-for! Inspired by Ronald Dahl's Fantastic Mr. Fox; Emma Hill, Creative Director of Mulberry, described the collection's muse as: "She's very English. She's got a dilapidated, stately home. She's got her long party dress on and she throws on a duffel coat." The brands signature IT bags – the Bayswater, Alexa and Tillie – were also updated for Fall. The pink Alexa (above) needs to get into my wardrobe immediately!  
I also had a soft spot for Holly Fulton, Temperley London & Erdem…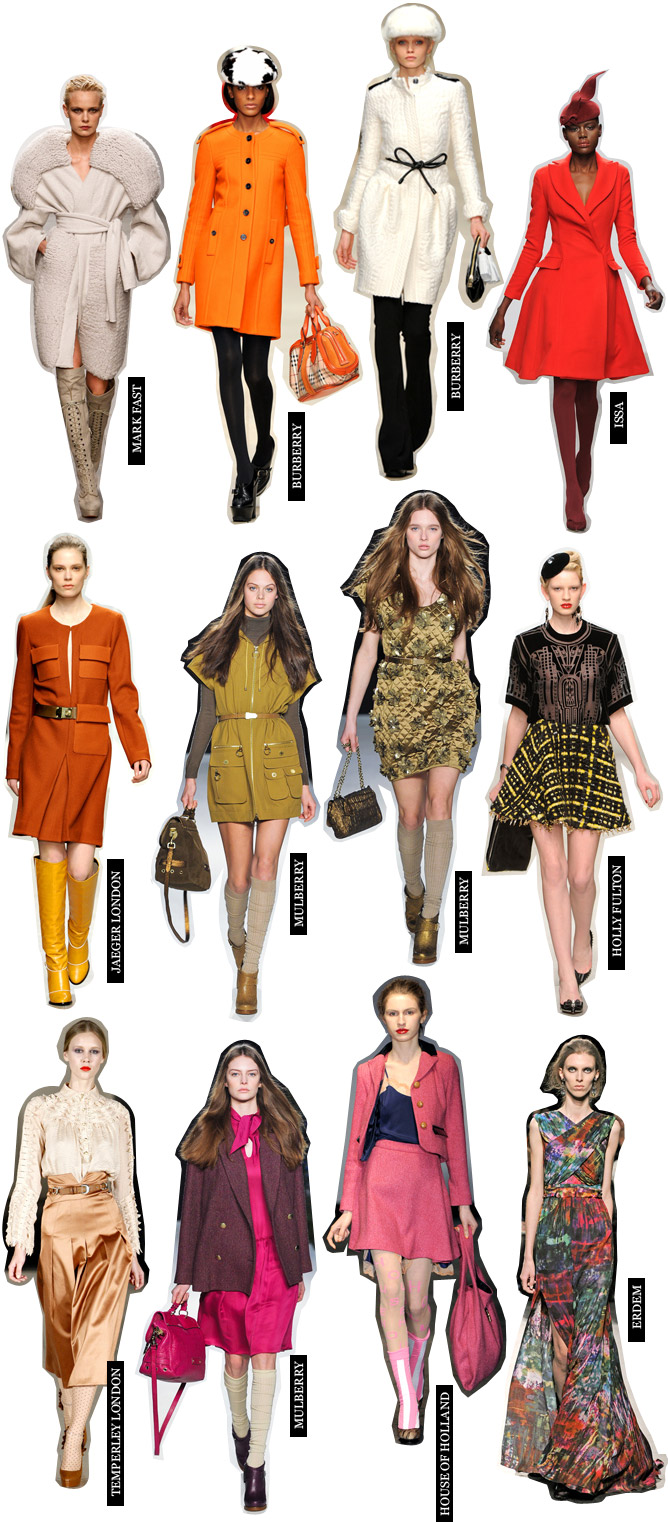 What are your dream pieces for Fall? xx
Photos from Style.com