Favourite Pieces…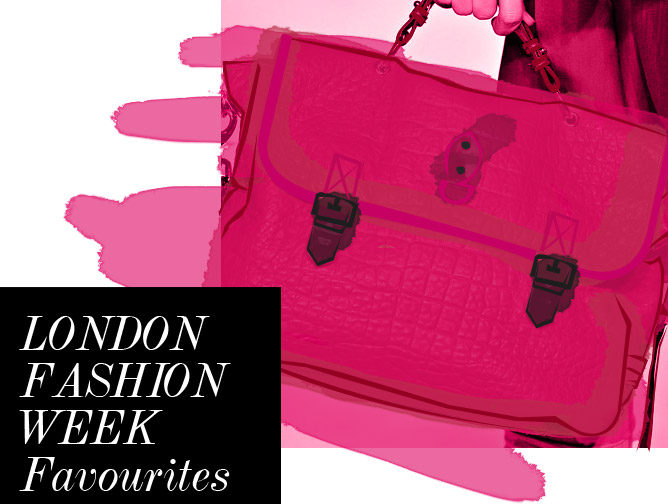 London Fashion Week – Fall 2011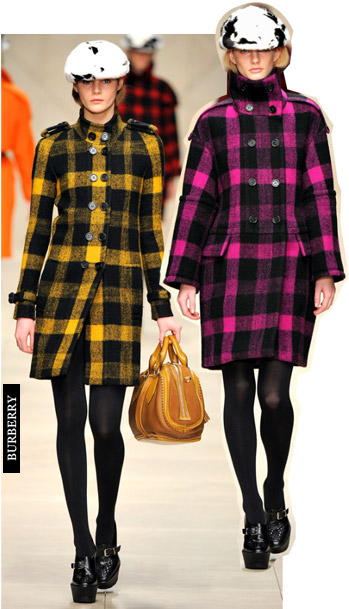 London Fashion Week is nearly coming to a close and I have been so sad that I was unable to make it! To get my Fashion Week Fix I have been watching the live streaming at all hours of the morning; checking style.com feverishly; and dreaming ahead to a Fall season full of eye-popping colour; accessorising with tights and hats; and staying warm in those divine coats.  
From established Fashion Week Must-See shows – such as Mulberry, which attracted a celebrity front row of Kirsten Dunst, Clémence Poésy, Gemma Arterton, and Nicholas Hoult – to the up-and-coming designers at Fashion East; I get so excited about seeing them all!   
Some Of My Favourite Pieces…
As you can see from the looks below I am going through an orange and yellow stage! These colours are so fresh, optimistic and vibrant for Autumn / Winter.
The orange Burberry trench leaves me speechless! It is one of the most gorgeous things I have ever seen! I love the cut, striking buttons and seam detailing. Burberry also offered countless other stunning coat options for Fall. I also adore the off-white, bow coat worn by Abby Lee Kershaw below.
The looks from Mulberry were also high on my lust-list. The use of quilting in dresses; knee-high socks; and gorgeous colour hues – were too-die-for! Inspired by Ronald Dahl's Fantastic Mr. Fox; Emma Hill, Creative Director of Mulberry, described the collection's muse as: "She's very English. She's got a dilapidated, stately home. She's got her long party dress on and she throws on a duffel coat." The brands signature IT bags – the Bayswater, Alexa and Tillie – were also updated for Fall. The pink Alexa (above) needs to get into my wardrobe immediately!  
I also had a soft spot for Holly Fulton, Temperley London & Erdem…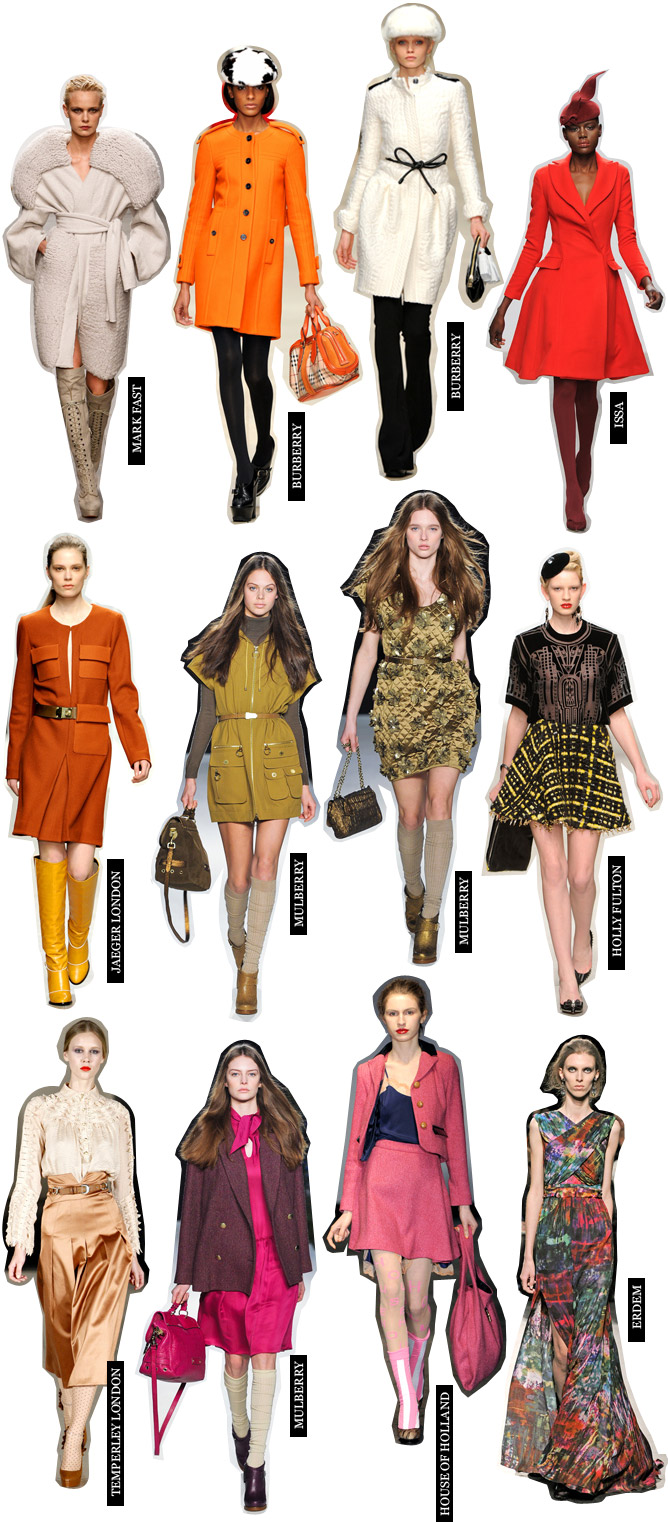 What are your dream pieces for Fall? xx
Photos from Style.com